5 Popular Kitchen Cabinet Materials [Pros, Cons, and Pricing for Various Base Materials]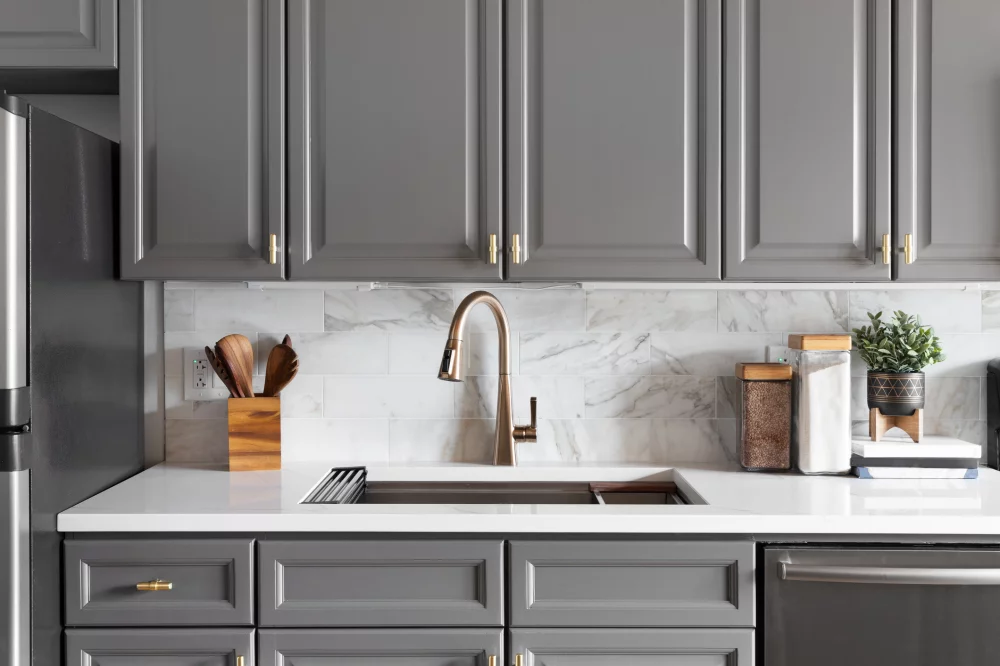 Contemplating a new kitchen? You'll absolutely love cooking and eating in the fresh space, but before you get there, there's lots of planning and effort to invest.
As such, the most vital element of a kitchen's design and remodeling project is the cabinetry. In fact, they alone can take up almost 25% of your kitchen remodeling budget.
In terms of importance, kitchen cabinets can transform the feel of your home while adding to its resale value. Needless to say, they play a major role in storage and functionality, too.
This makes it essential to choose the right material for the base of your kitchen cabinetry. And the good part is, there is a variety of options to suit every type of buyer! Keep reading as we talk about the 5 most popular kitchen cabinet materials, including their pros and cons, pricing, and more!
Plywood cabinets
Plywood is a type of engineered wood. It is made of (at least three) layers of wood bonded together with adhesives. As the manufacturing process and adhesive vary, the type of plywood differs. Typically, you can find moisture-resistant plywood and marine-grade plywood, amongst others.
Cost: from $60 up to $250 per linear foot
Benefits
Has a long lifespan.
Durable, so it is safe for hanging cabinetry.
Offers a high strength-to-weight ratio.
Drawbacks
Final results may be imperfect (the areas where boards are combined might be visible).
The rough surface makes it difficult to apply finish materials.
Different cabinet areas require different plywood thicknesses.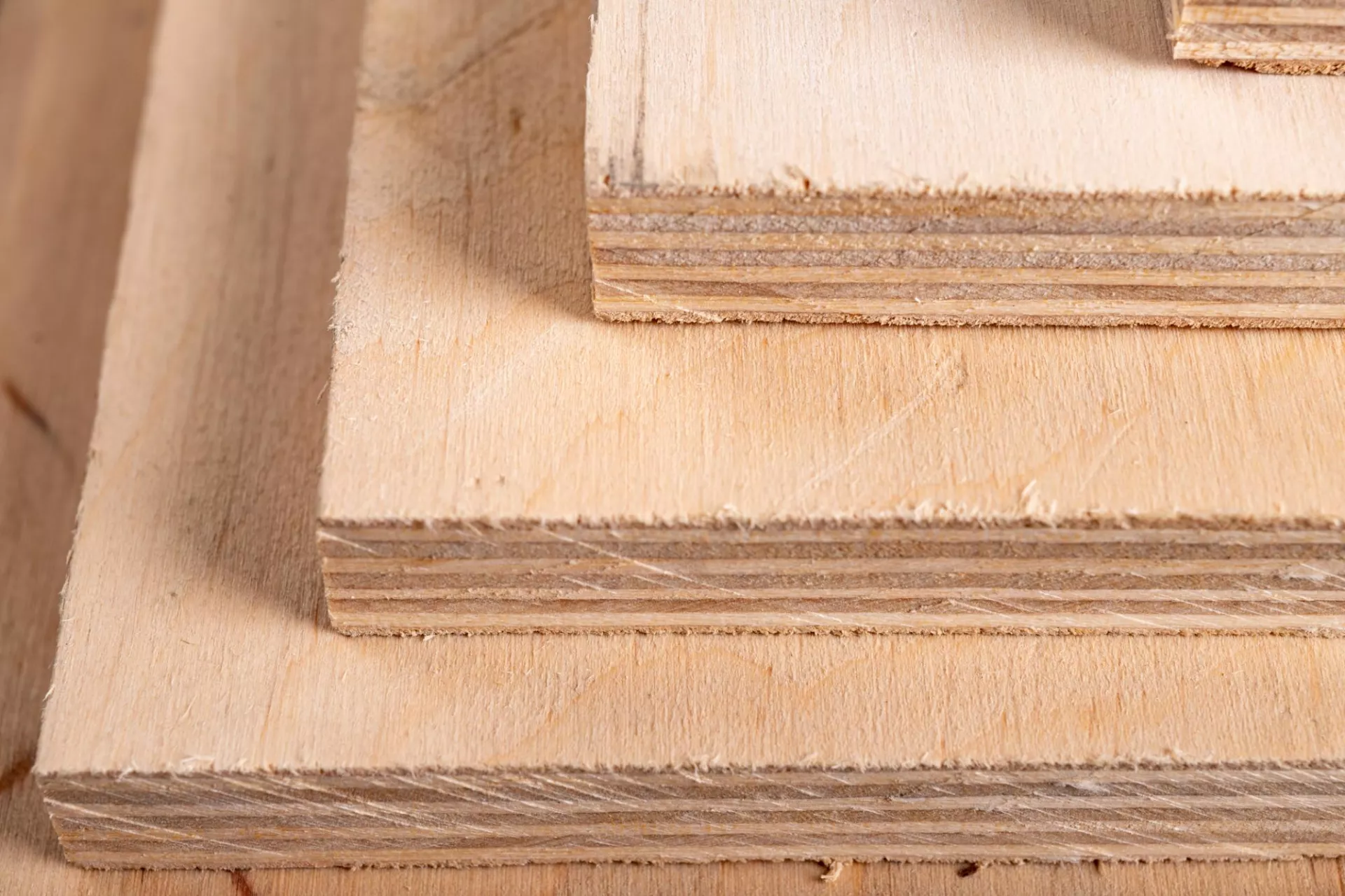 Metal Cabinets
Metal cabinets are typically made of aluminum or stainless steel. These are, of course, incredibly durable, strong, and lasting. But the added strength comes at a high price point! One way to balance the cost would be by pairing metal doors with wood-based cabinets.
Cost: between $350 and $850 for aluminum and $500 and $1100 for stainless steel
Benefits
Sturdy and resistant to rust and stains.
Not affected by humidity and heat.
Make a sleek design statement.
Incredibly easy to scrub-clean and disinfect.
Drawbacks
Available in a limited range of colors.
May need frequent re-polishing.
Fingerprints and smudges show up quickly.
Prone to denting.
Metal doors are noisier than others.


MDF Cabinets
Made of recycled fibers, wax, and resin, MDF (medium-density fiberboard) is a stable material popular for kitchen cabinets and doors. The fiberboards are formed by being pressed and joined together under high pressure.
Cost: around $60 to $210 per linear foot
Benefits
The small fibers of MDF make it durable.
It has a smooth surface and even grain for easy application of the finish material.
MDF is easy to stain and paint.
It is one of the more cost-effective cabinetry options.
Drawbacks
MDF cabinets are prone to easy warping or swelling under high moisture conditions.
High heat levels may damage the material.
The formation of any chips or scrapes cannot be sanded out.


Particleboard Cabinets
Particleboard is an engineered wood product. It is made by combining shavings and wood chips, which are then transformed into sheets. These sheets are then sealed with wood veneer or laminate. Though particleboard has many similarities with fiberboard, its lower density is what sets the two apart.
Cost: between $40 and $110 per linear foot
Benefits
An expensive cabinetry option.
Provides a flawless finish, as it has a smooth end result.
An environment-friendly option, helping to reduce your carbon footprint.
Lightweight, so is easy to work with.
Drawbacks
The material will discolor, warp, or split in case of exposure to moisture.
Has low durability, making is less stronger than its counterparts.
Cabinets might fall apart or sag if not maintained properly.
Wood Cabinets
The stunning appearance, timeless look, and high durability of wood make it a go-to choice for kitchen cabinetry. What's more, it comes in tons of different types, including Birch, Mahogany, Pine, Oak, Walnut, and so many more. Each option varies in density, appearance, and durability, allowing you to curate a kitchen that lives up to your needs for years!
Cost: Varies from $100 to $1200 according to the wood type you've chosen.
Benefits
Introduce timeless charm to your interior.
Available in a variety of colors and finishes.
Long-lasting and durable.
Highly customizable.
Scratches can easily be buffed away.
Drawbacks
Fall in the most high-end and expensive kitchen cabinets.
Can only be cleaned with non-abrasive and wood-friendly cleaning agents.
High humidity levels can result in cracks.
Prone to attack by pests.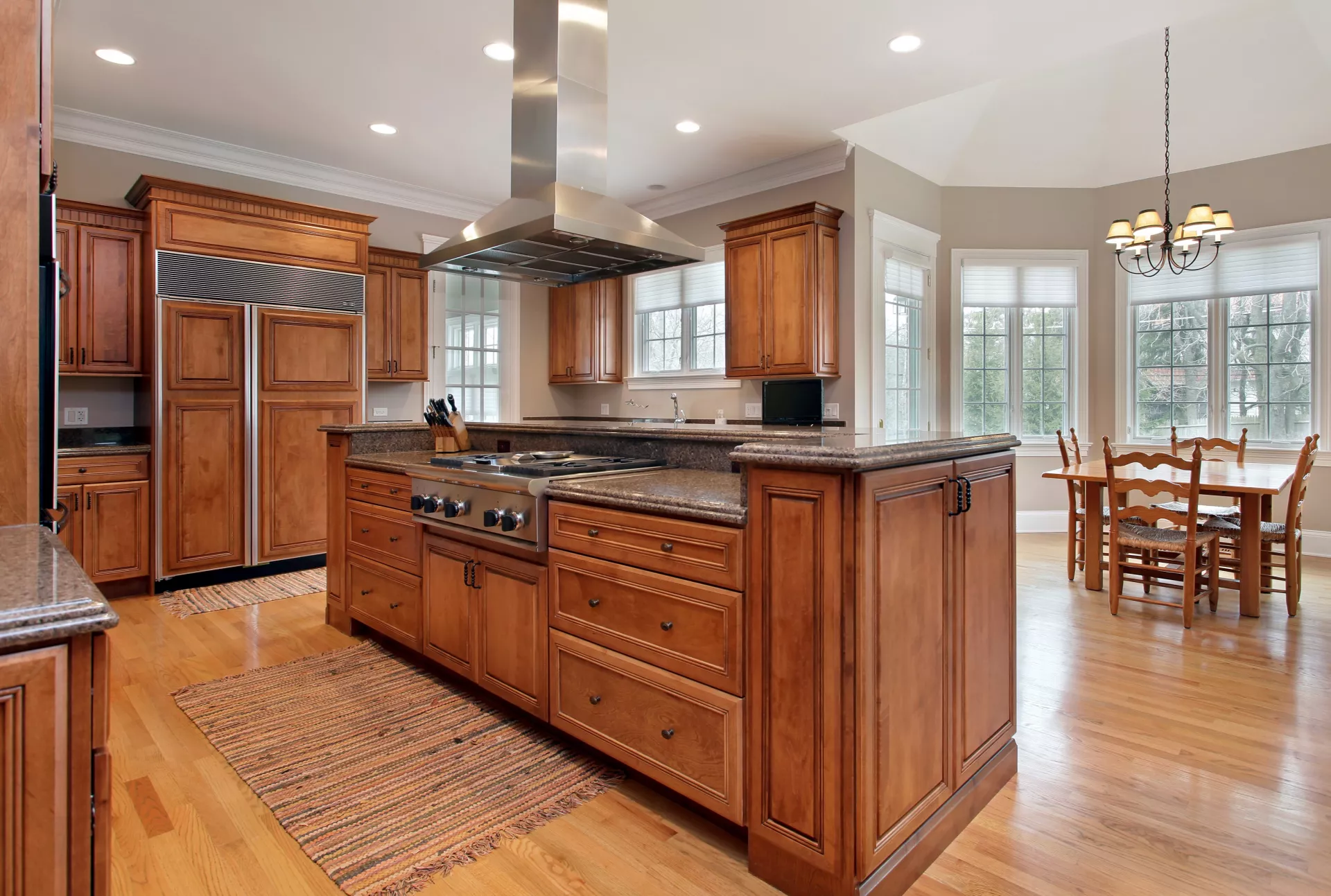 Final Words
With the popular kitchen cabinet materials comprehensively explained, you can now hop on to any home improvement store to look for an option that complements your theme and needs best! Don't forget to consider the pros and cons of each and remember the price range before making an investment. After all, when chosen correctly, kitchen cabinets can uplift your kitchen while offering great functionality and increasing the resale value of your property in the long term!
Find more articles about kitchen remodeling in the KITCHEN section of the KBF BLOG.

Mahogany,