Creating an Accessible bathroom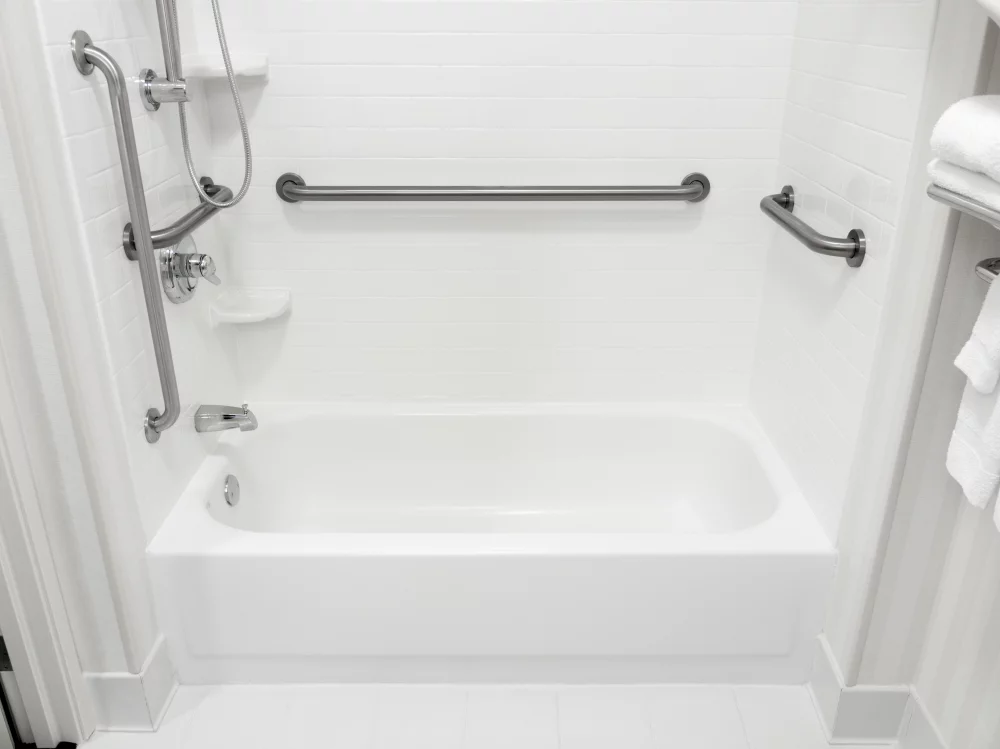 Striking the perfect balance between style and accessibility in the bathrooms of your home is a real challenge. Whether it's for an injury you've endured, an elderly parent moving in, an effort to make your home comfortable for when you start aging, or an attempt to stage your home for sale, improving bathroom accessibility will significantly upgrade and improve the functionality and comfort of your home.
In this article, we've compiled the smartest accessible bathroom tips to help you design a flexible and practical bathroom appropriate for all ages!
What Is An Accessible Bathroom?
An accessible bathroom is one that has been designed to meet the requirements of people with special needs, such as limited mobility. This makes showering, using the toilet, and having a private moment every morning and evening much safer and easier.
From lever-style door handles to grab bars and slip-resistant floors, there are multiple adaptable features to create a convenient bathroom interior. Our accessible bathroom guide is here to assist — read on to learn more
What Amenities Are Required For An Accessible Bathroom?
While some of the amenities required for an accessible bathroom might already be present in your interior, there are more detailed and thoughtful additions that can contribute to dramatically enhancing the usage allowance of your bathroom.
Roll-in showers - Tubs are difficult to access for people with a walking impairment or some sort of disability. Roll-in showers, also called curbless shower stalls, remove all barriers, allowing people using a wheelchair to access the area easily and shower safely. Installing grab bars, a built-in shower bench and a removable shower head with an extendable hose can add to the functionality further.
Wall-mounted toilets - The facility of adjusting heights with wall-mounted toilets can allow disabled and aged people to use the toilet more easily. Taller toilets are easier to use, and adding a bidet can help too. Alternatively, you can use a toilet with a longer base. Don't forget to add flush controls in an appropriate position, install grab bars, and leave a little extra space around the toilet to allow a wheelchair to come close.
Right sink height - A wall-mounted sink without an under-sink cabinet will work for both standing and seated users. Depending on whether you have trouble bending or standing, the sink's height should be adjusted accordingly. Pair this with touchless faucets, a thermostatic sink, and a tilt mirror that can be accessed by everyone easily.
Unobstructed door opening - The minimum opening for your bathroom should be between 32" to 36" to allow a user with a wheelchair to enter and exit smoothly.
Reachable light switches - Install the light switches in a lower position. For added comfort, you may use motion detector lights or install switches with large toggles rather than buttons that have to be flickered.
Clutter-free bathroom - Items like decorative rugs, storage baskets, or garbage cans placed in the wrong areas can pose trip hazards.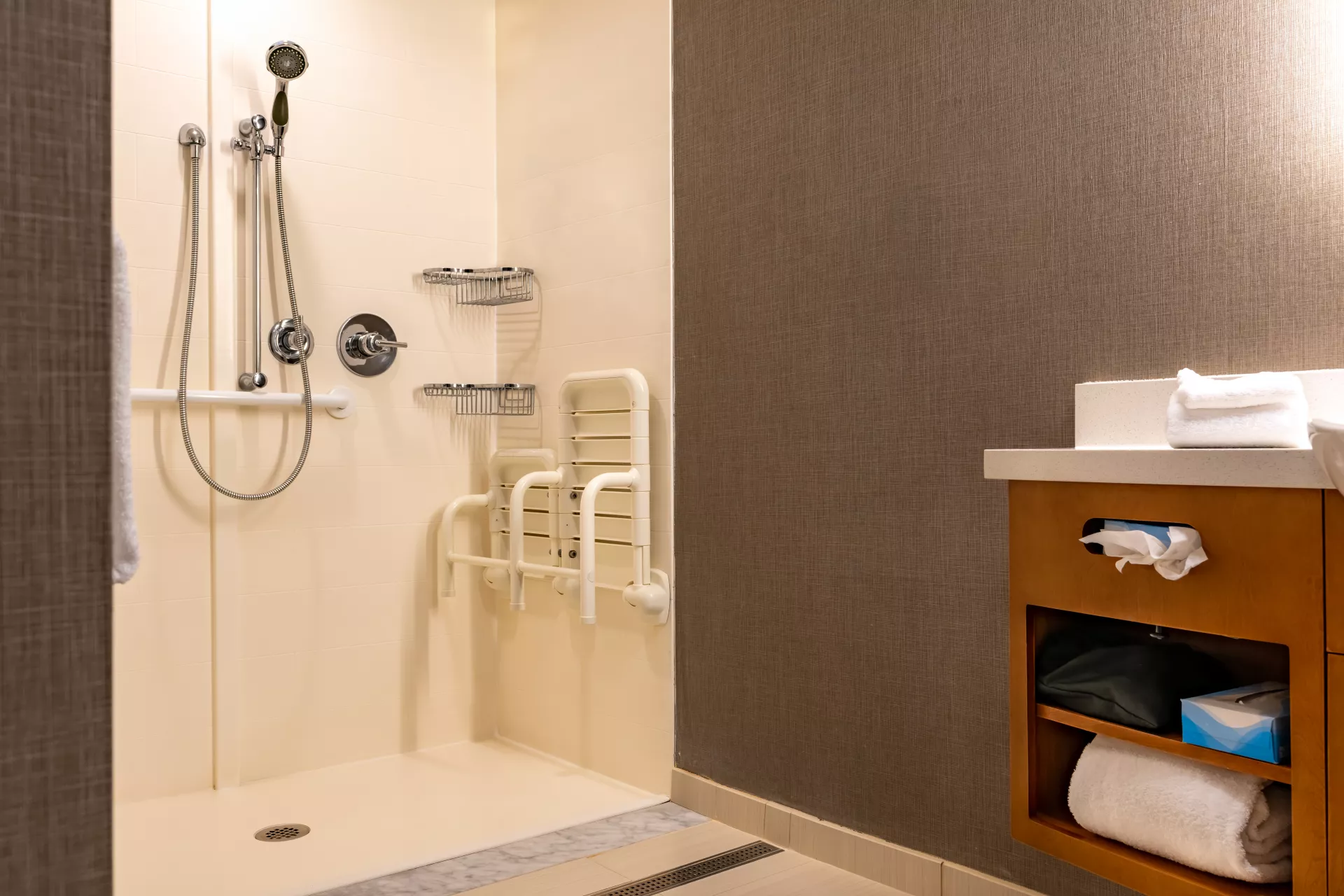 Tips To Choose Accessible Bathroom Accessories
Planning the features of an accessible bathroom is one thing while picking the best products for each feature is another. Below are a few tips to ensure your accessible bathroom is equipped with all the right choices.
The first factor you must consider is evaluating whether or not each product fulfills the Americans With Disabilities Act (ADA) Guidelines. Once done, look for articles with vivid markings and contrasting colors to make it easy for physically impaired people to distinguish and use different items and areas efficiently.
Additionally, any knobs and grab bars you add should provide a firm grip. For shower caddies or other toiletry holders, position them at the right height as per your needs and make them spacious enough to prevent items from toppling over. Finally, choose a flooring material, such as vinyl, that is slip-resistant and safe to walk on for people who have a lower body balance.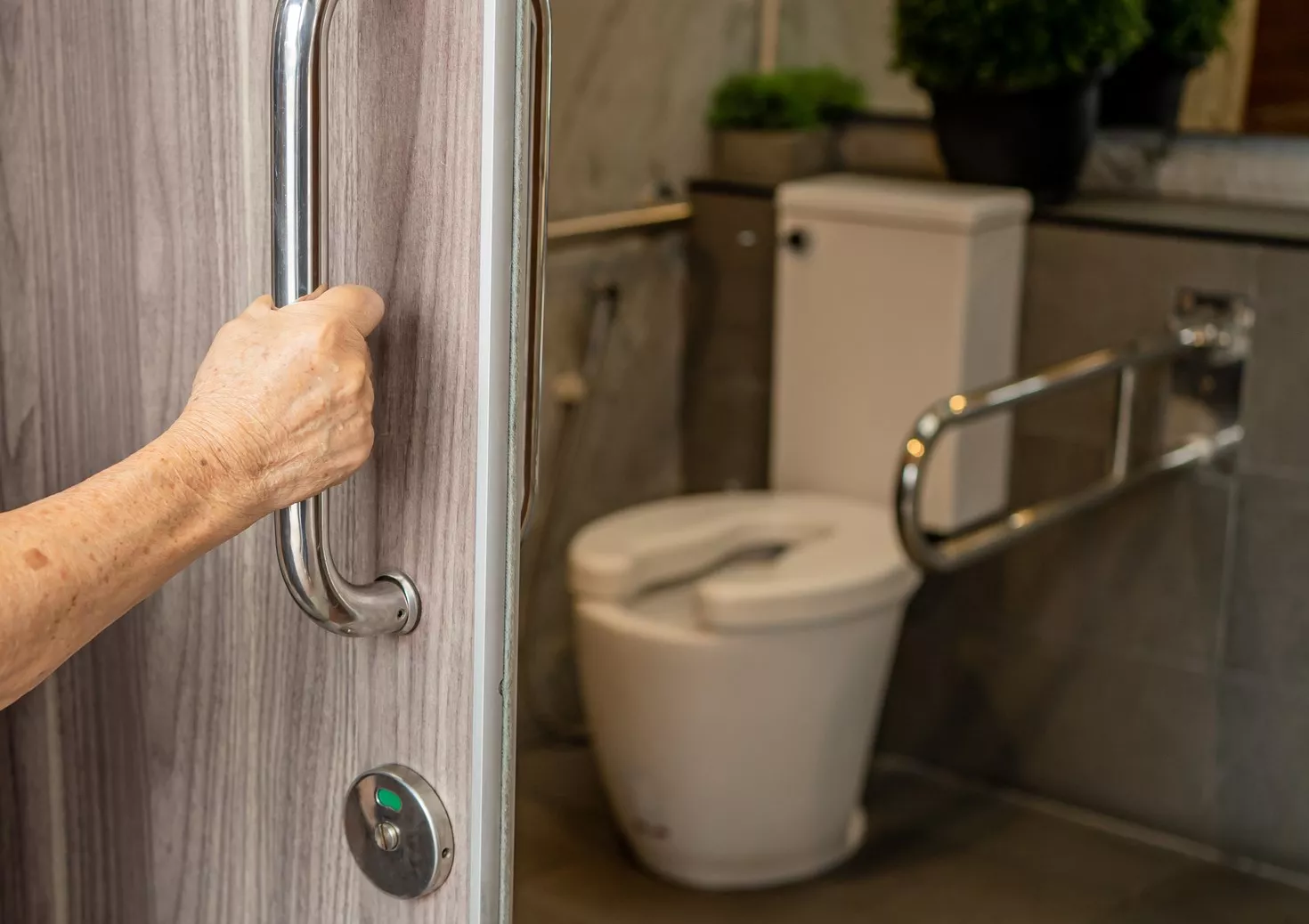 How To Select The Right Bathroom Contractor To Build An Accessible Space?
Hiring a bathroom contractor who views your space, considers your budget, and builds a space that fits your needs and requirements is stressful. So we've got a few tips to help make the hiring process simpler.
The first step is to look for a company with good experience and view their portfolio to see their past work. Continue with getting opinions from other people and verify the license and credentials of the business.
Don't stop on the first company you've met. For the best decision, you should interview at least three or more contractors and get estimated quotes from each to decide who fits your budget. Lastly, clarify what tasks the contractor is willing to take up and discuss the schedule they will work around.
Find more information about Bathroom Remodeling in the Bathroom section of our BLOG.