Area Rug Selection Guide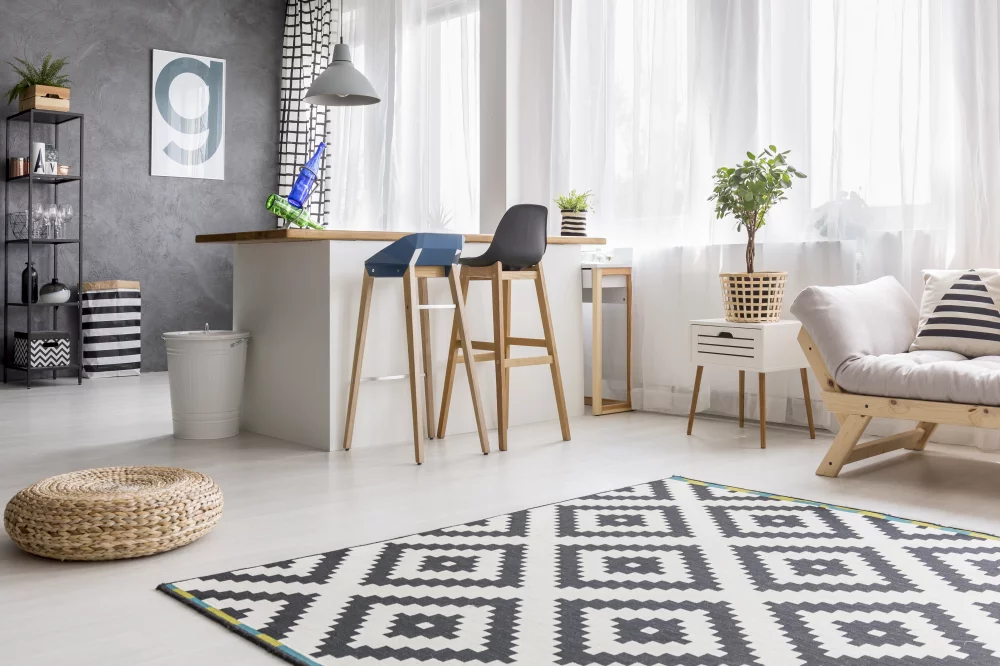 Area rugs are an essential interior design element that effortlessly perfects any interior. They serve as artwork for the floor, offer a complementary background to tie the rest of the decor in the room and extend beyond the aesthetics to protect your floor, provide insulation, and absorb sound.
However, simply buying an area rug and laying it out in any room isn't enough. Viewing different materials, deciding on the rug style and pattern, picking the right size and placement area, and determining the best thickness and shape for your space is equally important.
So to help you make the right choice, we've put together a crash course on choosing the best area rug for your home — continue scrolling to learn more!
Rug Material Options
Area rugs come in various materials, and the final choice varies according to the traffic levels and activities of the room in which you'll be placing them.
Natural Fibers:
Jute Rugs pros and cons

Jute Rugs: pros and cons: The fibers of jute rugs have a natural brown hue, but they can be dyed in multiple colors to match the ambiance you want to create.
Pros:
- Wonderfully soft
- Pet-friendly
- Easy-to-clean
Cons:
- Poor durability
- Misfit for high-traffic rooms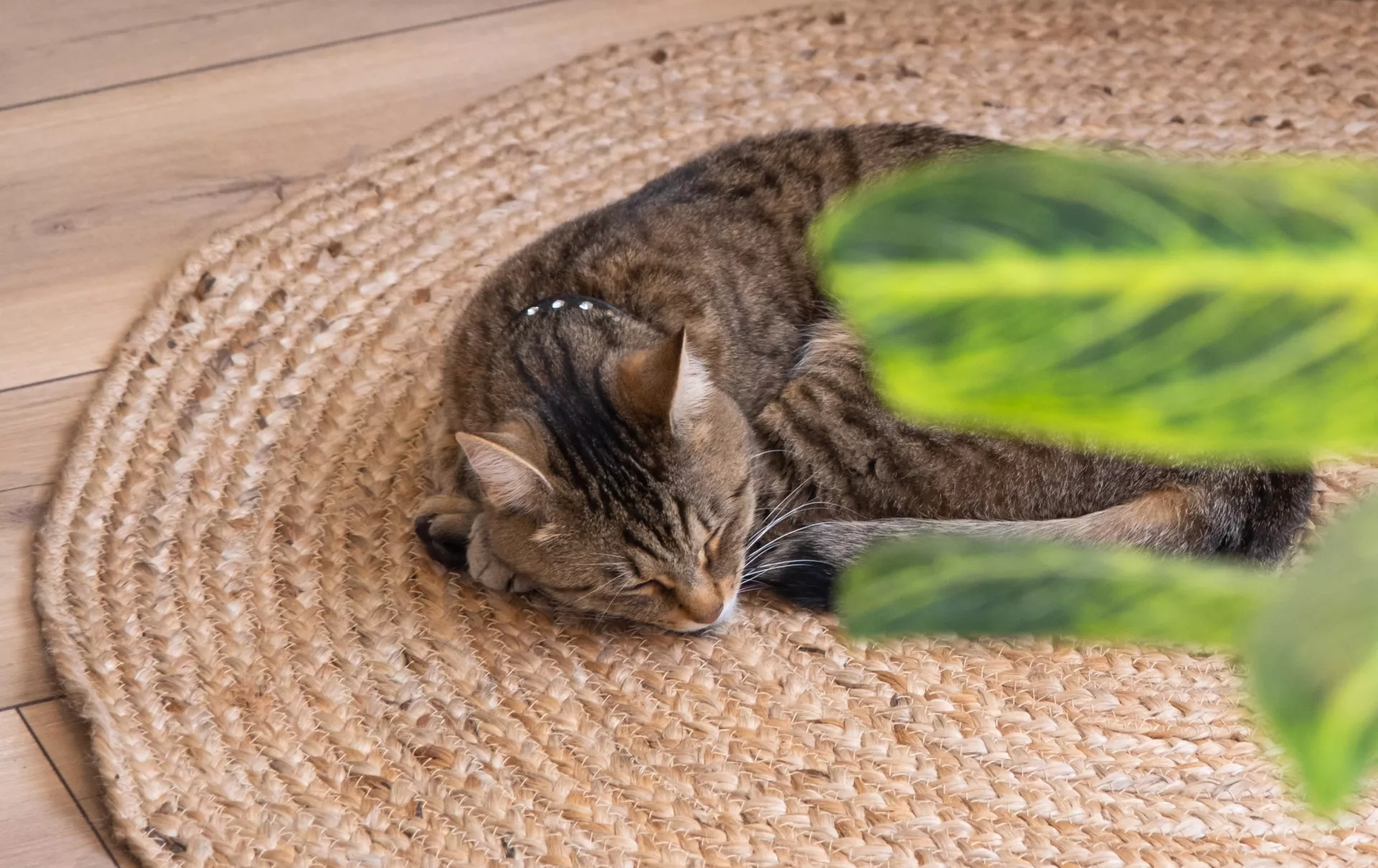 Seagrass Rugs pros and cons
The appearance of seagrass rugs starts with light sheen fibers and gradually fades to khaki.
Pros:
- Highly durable
- Stain-resistant
Cons:
- Cannot be dyed
- Prone to mold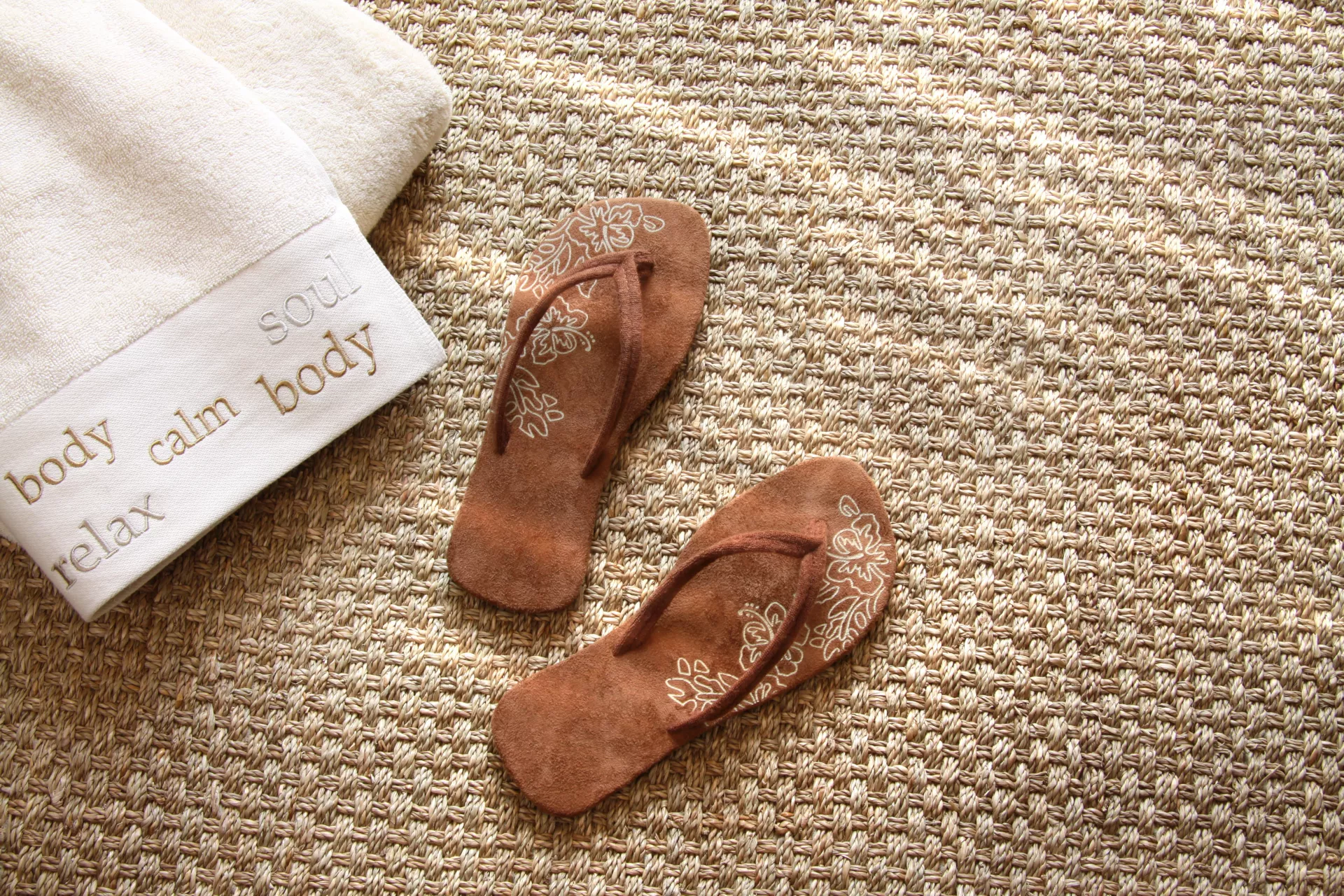 Hemp Rugs pros and cons
Hemp rugs have a coppery brown shade, but they can be dyed and woven into unique patterns.
Pros:
- Mildew-resistant
- Sustainable
Cons:
- Prone to shedding
- Susceptible to fading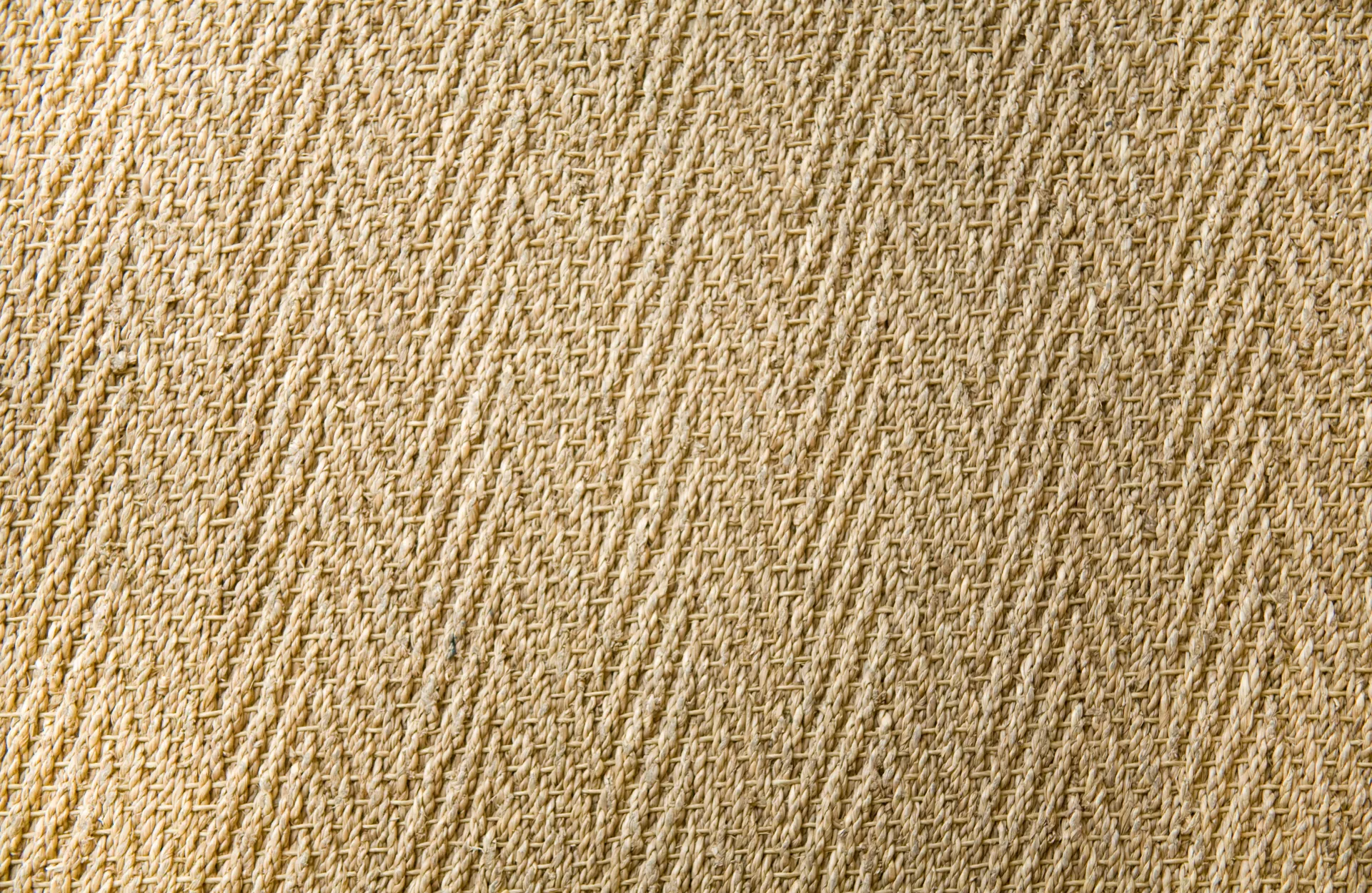 Synthetic Fibers
Nylon Rugs pros and cons
A synthetic carpet fiber composed of strong and durable polymers.
Pros:
- Stain-resistant
- Affordable
- Diverse
Cons:
- Prone to mold
- Produces static electricity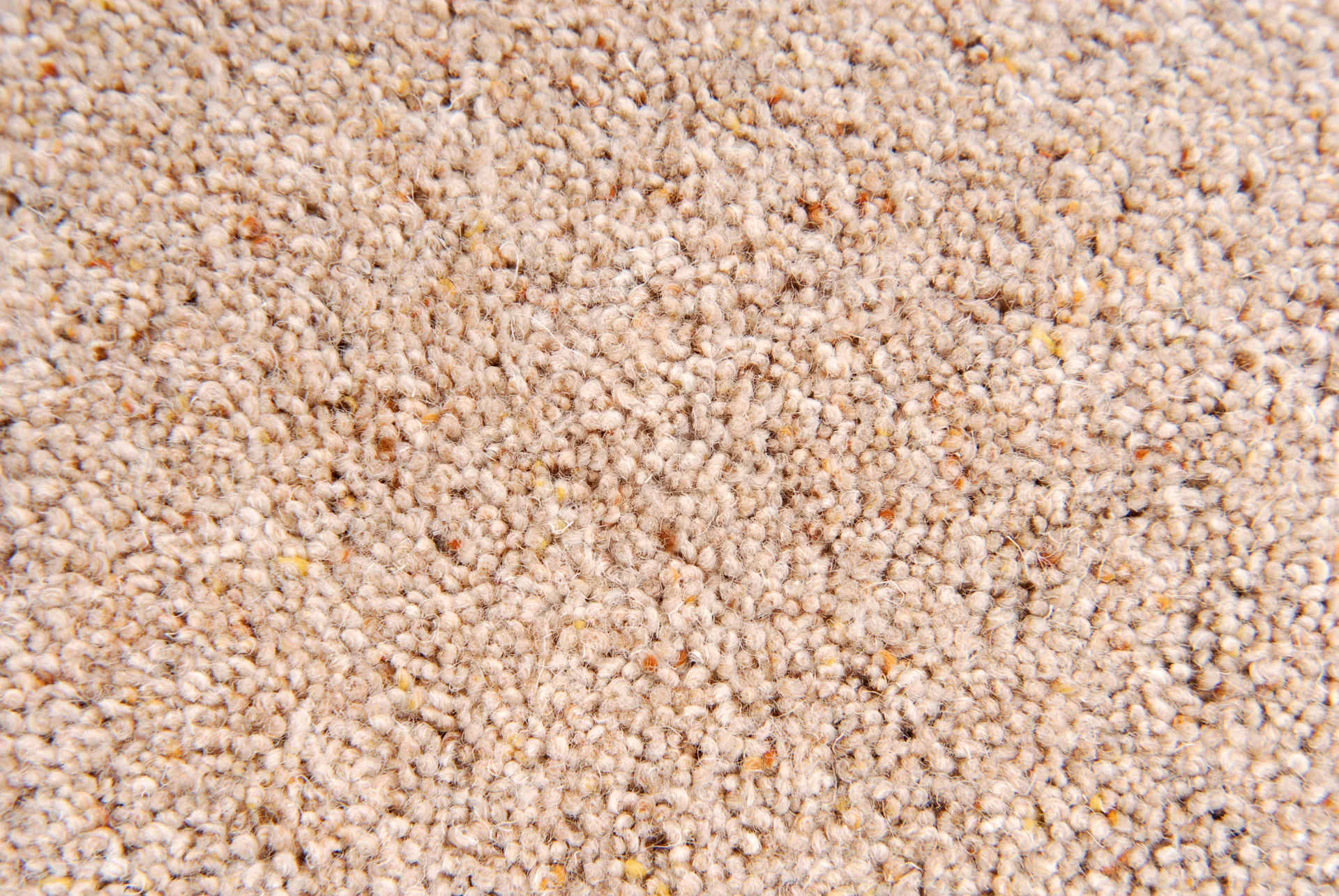 Polyester Rugs pros and cons

Polyester rugs are made of synthetic fabrics and are available in bold colors.
Pros:
- Soft
- Durable
- Resistant to mold and mildew
- Fast-drying
Cons:
- Difficult to dye
- Prone to oily stains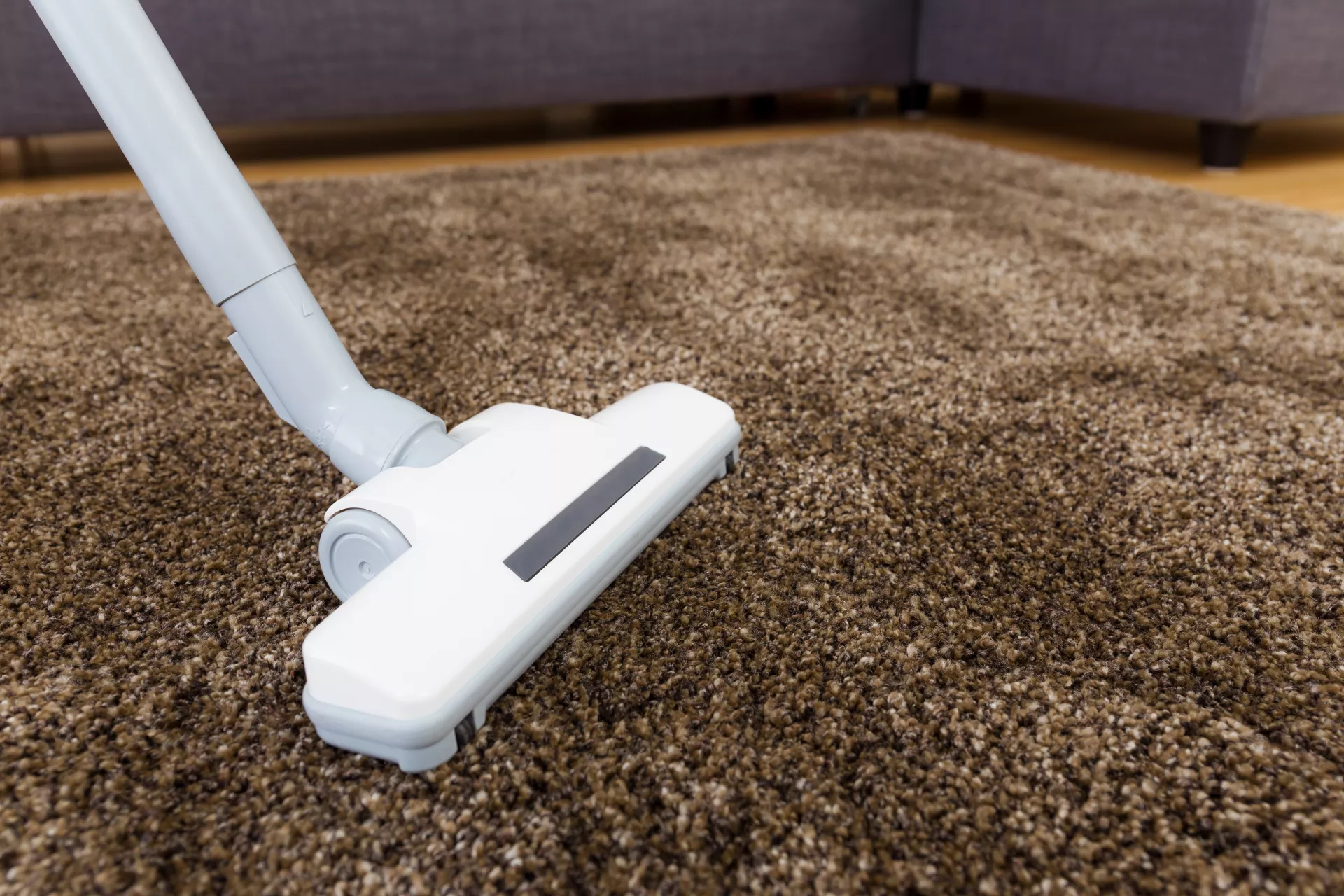 Polypropylene Rugs pros and cons
This type is designed to appear like sisal but is made from synthetic fibers.
Pros:
- Perfect for high-moisture areas
- Easy to clean
- Good value for money
Cons:
- Material is easily crushed
- Sensitive to heat and friction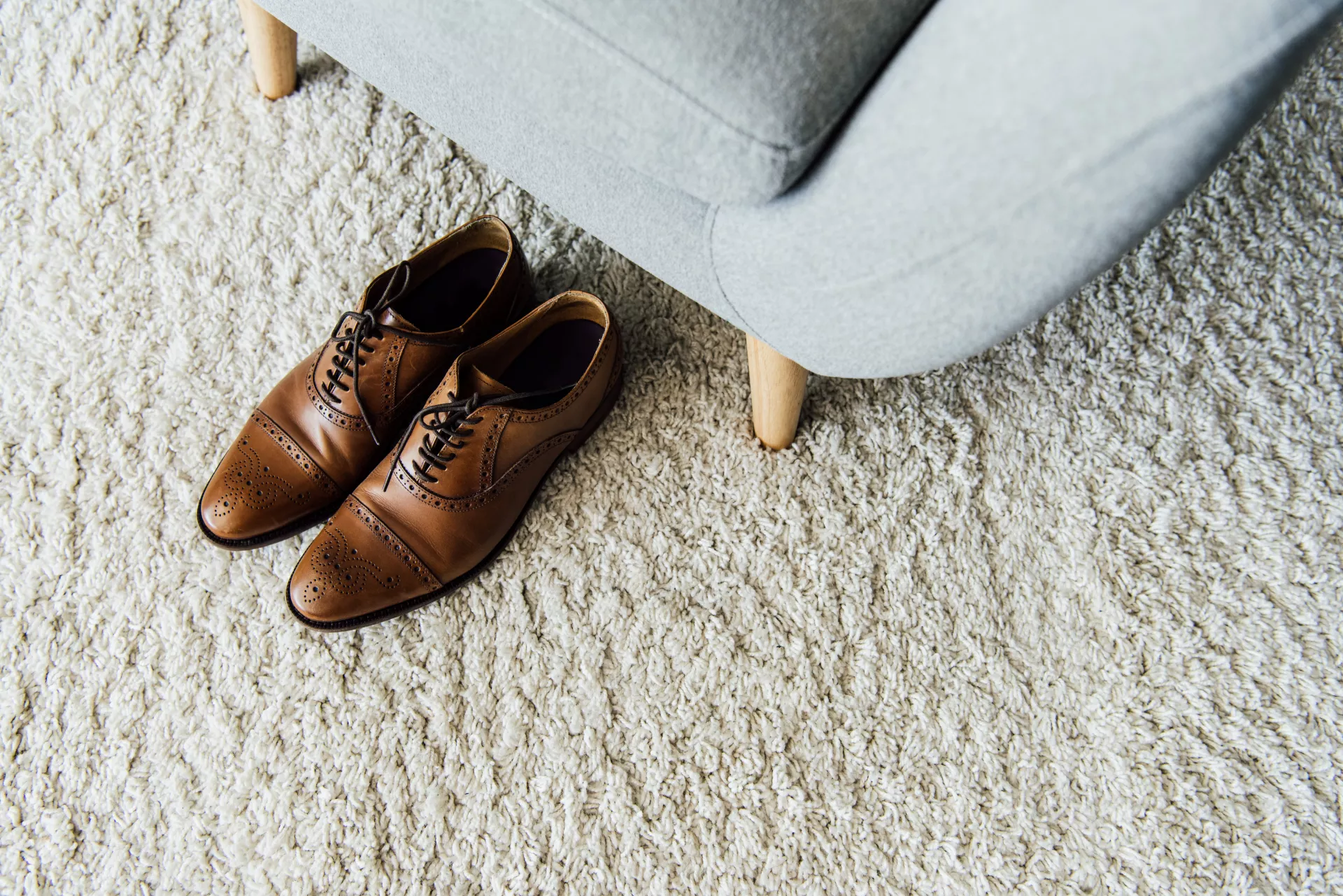 Rug Styles & Patterns
While the wide variety of rug styles and patterns may be overwhelming, narrowing down your choices can definitely help. To start off, look around at your existing decor scheme and furniture, as well as the color of your floors, walls, and window treatments. You can then decide what shade and pattern will suit the room best. But remember, it doesn't necessarily have to be the exact same color. A complementary shade will do the trick.
For example, if your theme includes shades like gold and maroon, a tan or brown rug will pair well; a solid blue rug can create a statement in a monochromatic room; a dark grey rug can complement a room with a light-grey color scheme, and so on. As for the patterns, you'll want to avoid a clash between too many different prints. So, for example, if your sofas are solid-colored, rolling out a patterned rug is a good idea, and vice versa.
Rugs can either stand out to create a focal point or blend in to create coherence in a room, so think about the effect you want to cast when picking the color and patterns.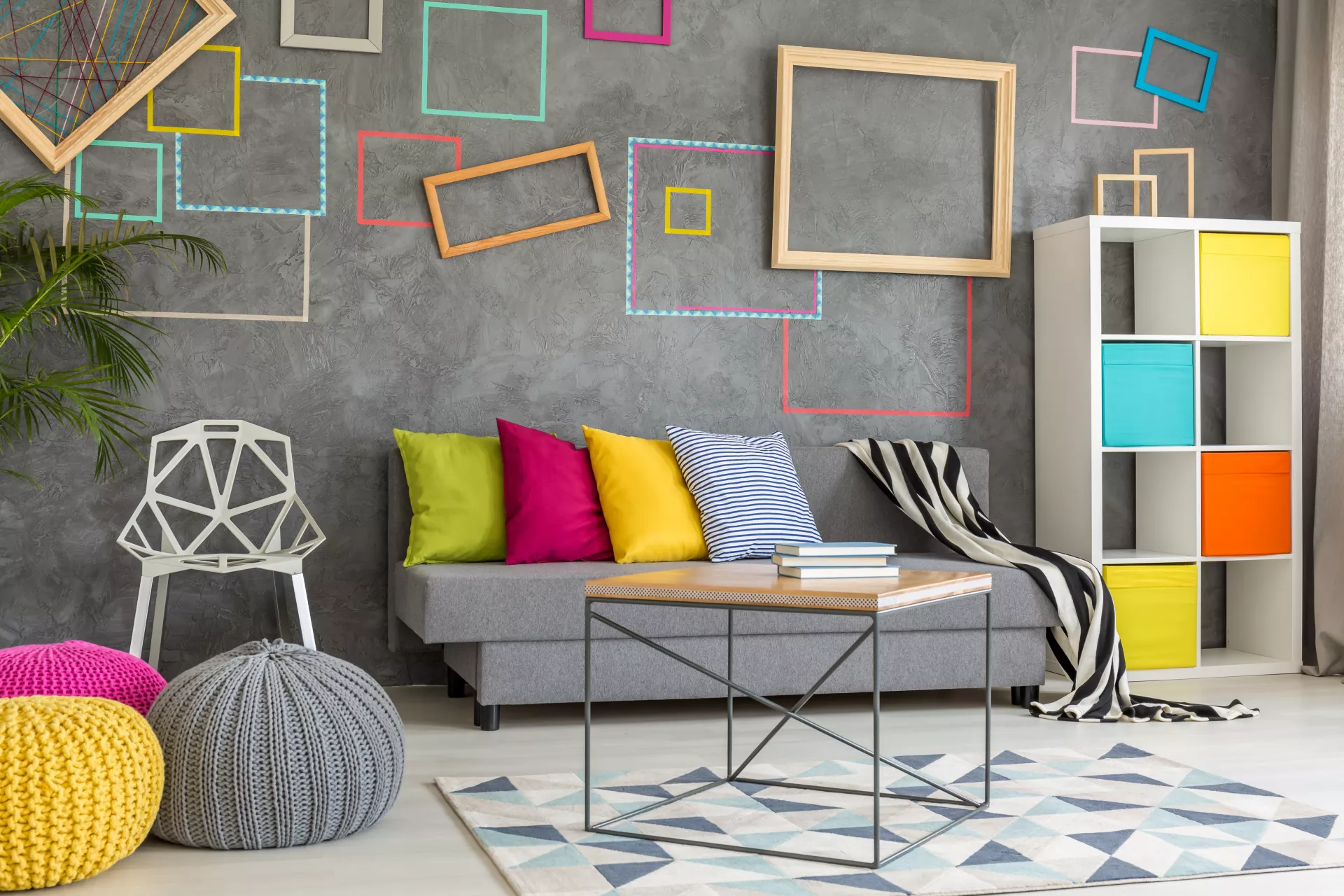 Rug Size & Placement

Choosing the right rug size is a fundamental step in designing an inviting and well-decorated room. While standard sizes like a 9x12 and an 8x10 rug might fit a bedroom and a living room, remember that no rug is ever one-size-fits-all. Each room has its own unique considerations that should be viewed beforehand.
So once you've determined the desired placement of the rug, the furniture in the specific room, and the length and width of the room, it is time to guide your final choice according to the following tips — which have been tailored to different spaces of a home.
Living Room Rugs:
If you have a multifunctional living room, the rug should go beneath the seating area to define the space.
The furniture, including end tables, couches, recliners, love seats, etc., should fit on the rug, either wholly or halfway.
Leave vacant space around the rug's perimeter (preferably 12" to 18") to avoid making the room appear visually smaller.
Hallway Rugs:
Hallways do not require strict measurement rules.
Runners should not end mid-doorway.
Hallway rugs should be slim enough to allow the floor underneath to breathe and expose itself.
Dining Room Rugs:
Choose a size that fits perfectly beneath the dining table and allows the chairs to be pulled out without folding or tripping the rug.
Consider a bigger size if you have an expandable dining table.
The rug shape should go with the furniture's shape. For example, round rugs should be paired with round tables, rectangular rugs with rectangular tables, etc.
Bedroom Rugs:
The bed size will determine the rug size.
Choose according to how you want the rug to be placed. Do you want one pushed against the walls and goes under the nightstands, one halfway under the bed, or one fully beneath the bed and stops a foot before the nightstands?
When measuring the space where you want the rug to be placed, leave a foot or two of extra space on each side to create the illusion of a larger space.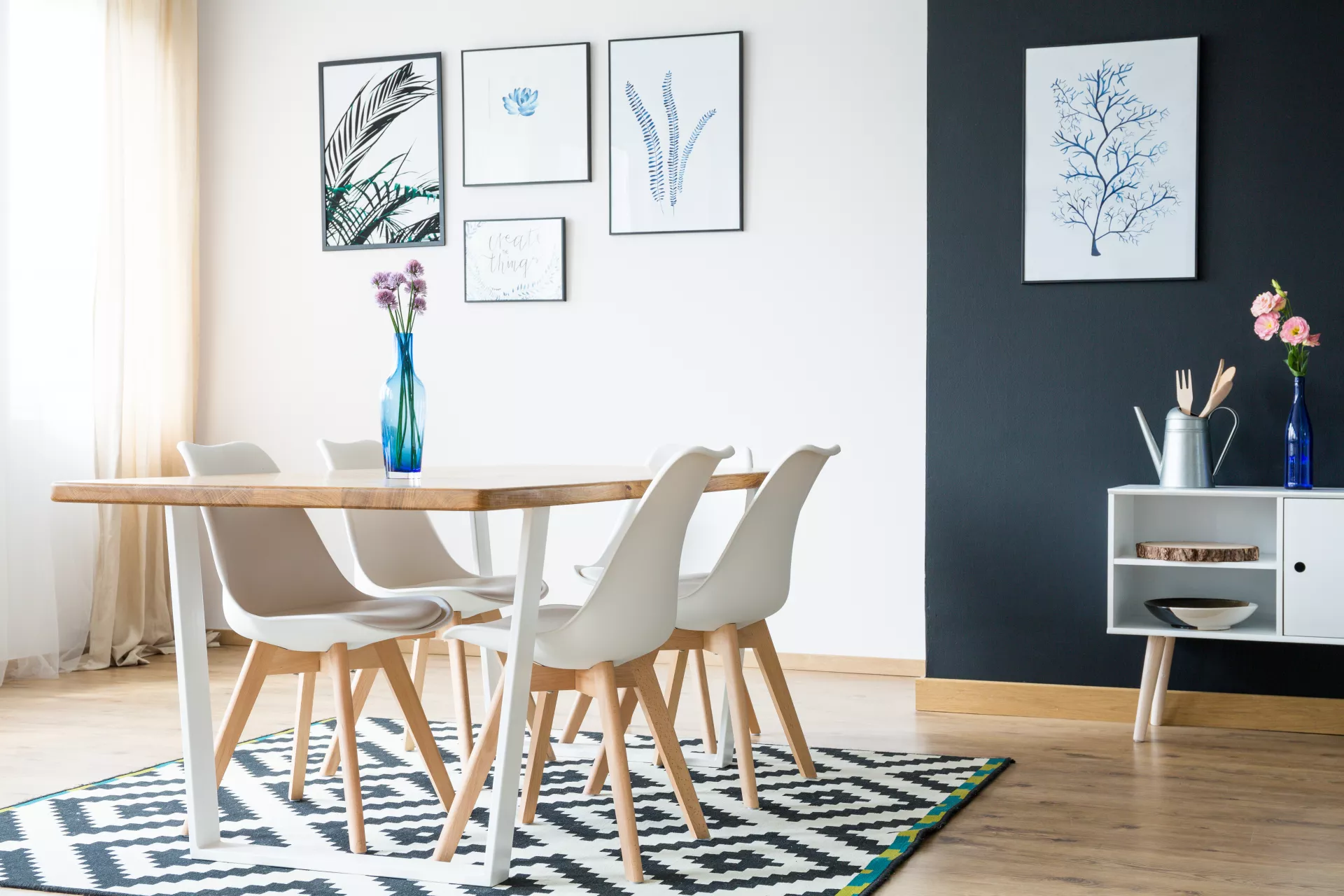 Rug Shapes
Circular, rectangular, square, oval, and irregular, there are tons of shapes you can pick from. To ensure you make the perfect choice for your space, decide according to the tips below.
Circular Rugs:
To tone down sharp angles in a room.
To create the illusion of a larger space.
To balance the aesthetics of a masculine room.
Oval Rugs:
To complement a coffee table.
To enhance the effect of a simple couch.
To furnish the area located at the foot of a staircase.
Rectangular Rugs:
To cover the flooring of a high-traffic area
To make the space appear visually bigger.
To play the role of a hallway runner or a kitchen rug.
Square Rugs:
To blend with large spaces like seating areas and living rooms.
To complement square-shaped furniture.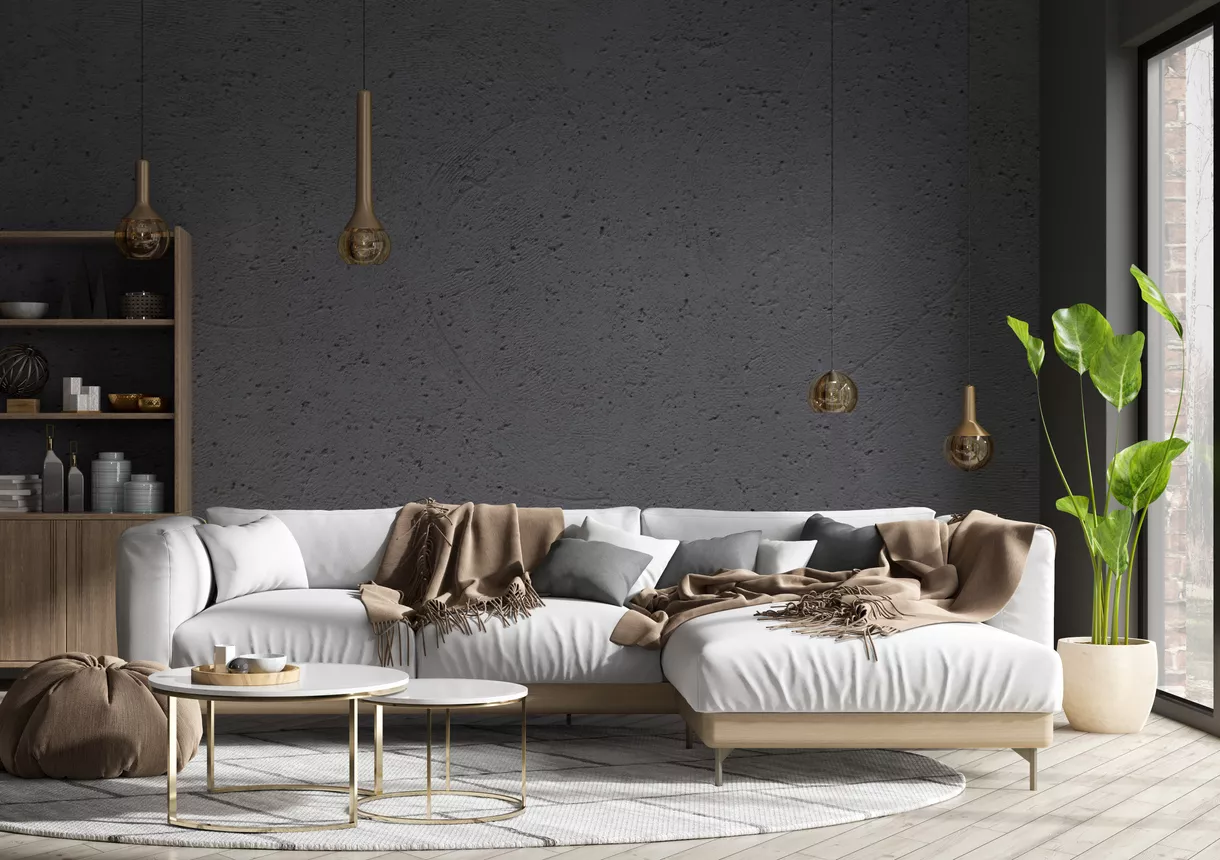 Rug Pile & Thickness
For choosing the rug pile and thickness, consider how the room will be used. High rug piles (½" to ⅝"), for example, should be rolled out in rooms with low traffic, such as an office, guest room, or reading nook; low pile rugs (⅛" to ¼") go in high traffic rooms, such as the dining room and living room; mid-pile rugs (⅓" to ⅜"), as the name suggests, are suited to a room with medium traffic such as laundry room, bedroom, and nursery.
Rug Maintenance And Care
Maintaining and caring for your rugs is important to extend their life. Here's a list of a few quick tips you can practice:
Vacuum the rug on both sides once or twice a week
Rotate your area rug to avoid uneven fading and wear
Use furniture coasters to prevent depressions in the rug
Invest in rug pads
Clean up spills immediately
Deep clean all rugs twice a year
Opt for washable area rugs
Look up and follow detailed area rug cleaning guides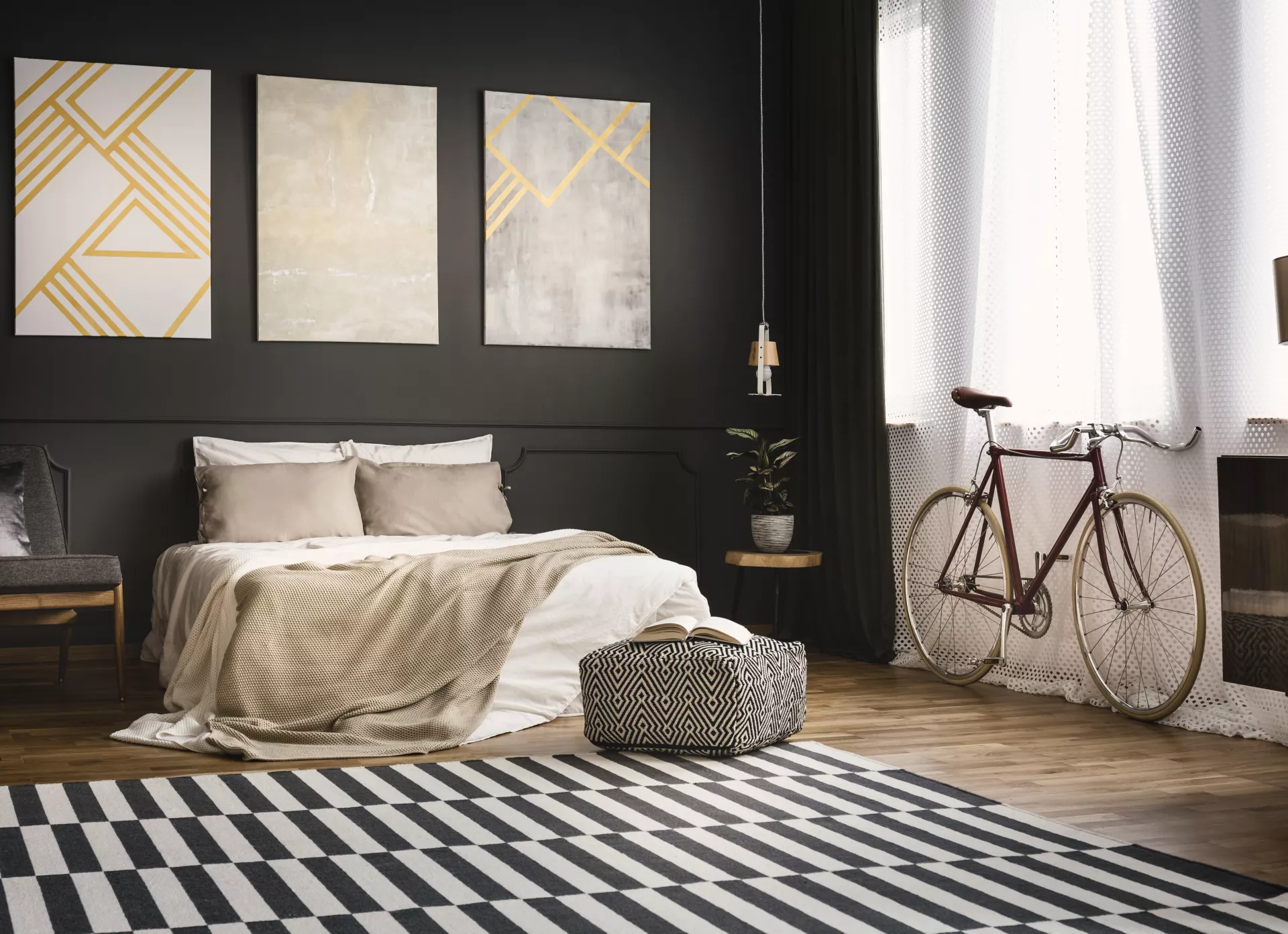 Conclusion
A room without an area rug is like a dish without salt — flat, unfinished, and incomplete. However, an inappropriately-sized or wrong-colored article can worsen the interior instead of enhancing it. So, to make sure you pick the best option for your home, remember to consider and implement the aforementioned suggestions for a well-thought-out and beautiful home!
Read our article "Flooring Material Selection Guide" to learn about other types of flooring.