Custom-Made Kitchen vs. Ready-to-Assemble (RTA) Kitchen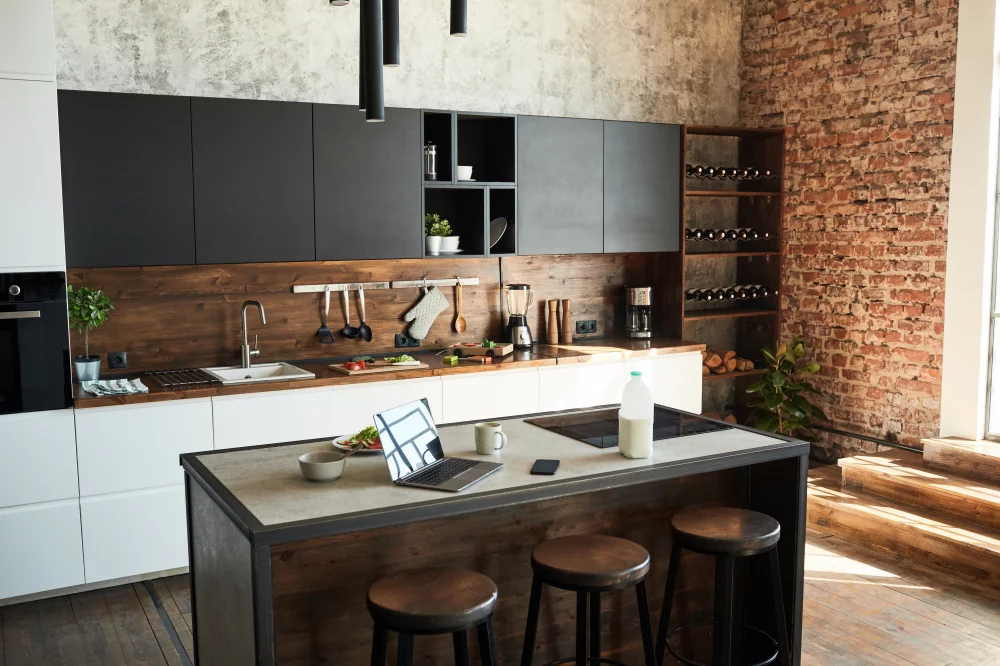 Kitchen remodeling is an exciting job, but it might seem a bit challenging when it comes to making critical decisions about the room's design. What layout will you go for, what is the right flooring and lighting, which paint color should you pick, and most importantly, which cabinetry, custom-made or ready-to-assemble, suits your needs?
This article will discuss both options — pre-assembled vs. custom-built kitchens — to guide your choices and help you pick an option that suits your lifestyle and fulfills your requirements for many years to come!
Custom-Made Kitchens
Custom-made kitchens are built according to the specifications and preferences of the homeowner. They allow a combination of traditional moldings, contemporary paneling, modern construction and hardware material, and futuristic features to be incorporated within the kitchen design of your imagination — the sky is the limit as to what you may accomplish with them.
Pros of Custom-made kitchens:
Better space utilization.
You can get exact dimensions to fit the specific layout without being restricted to particular cabinet sizes.
Personalized storage.
A custom design offers various storage options. This means you can fit it into precise locations, make space for specific appliances, and eliminate clutter without running out of space.
Personalization and design flexibility.
Custom cabinets allow the selection of specific materials, styles, finishes, and hardware that suit the overall theme you're looking to create.
High-quality materials and craftsmanship.
Homeowners can keep a check on the materials being used by the cabinet makers to build a long-lasting kitchen that adds value to the property.
Cons of Custom-made kitchens:
Longer lead times.
Custom-made kitchens require around 6 to 8 weeks (or more) for completion.
The complexity of design and installation.
Being a technical process, the quality of the results is greatly influenced by the skill of the team of carpenters.
It cannot be moved around.
Since custom-built kitchens are permanently fixed onto the wall, they cannot be dismantled and shifted if you plan to move out.
Higher costs.
The unique designs and the use of hand instead of machinery sky-rockets the labor costs, making custom-built cabinetry an expensive choice.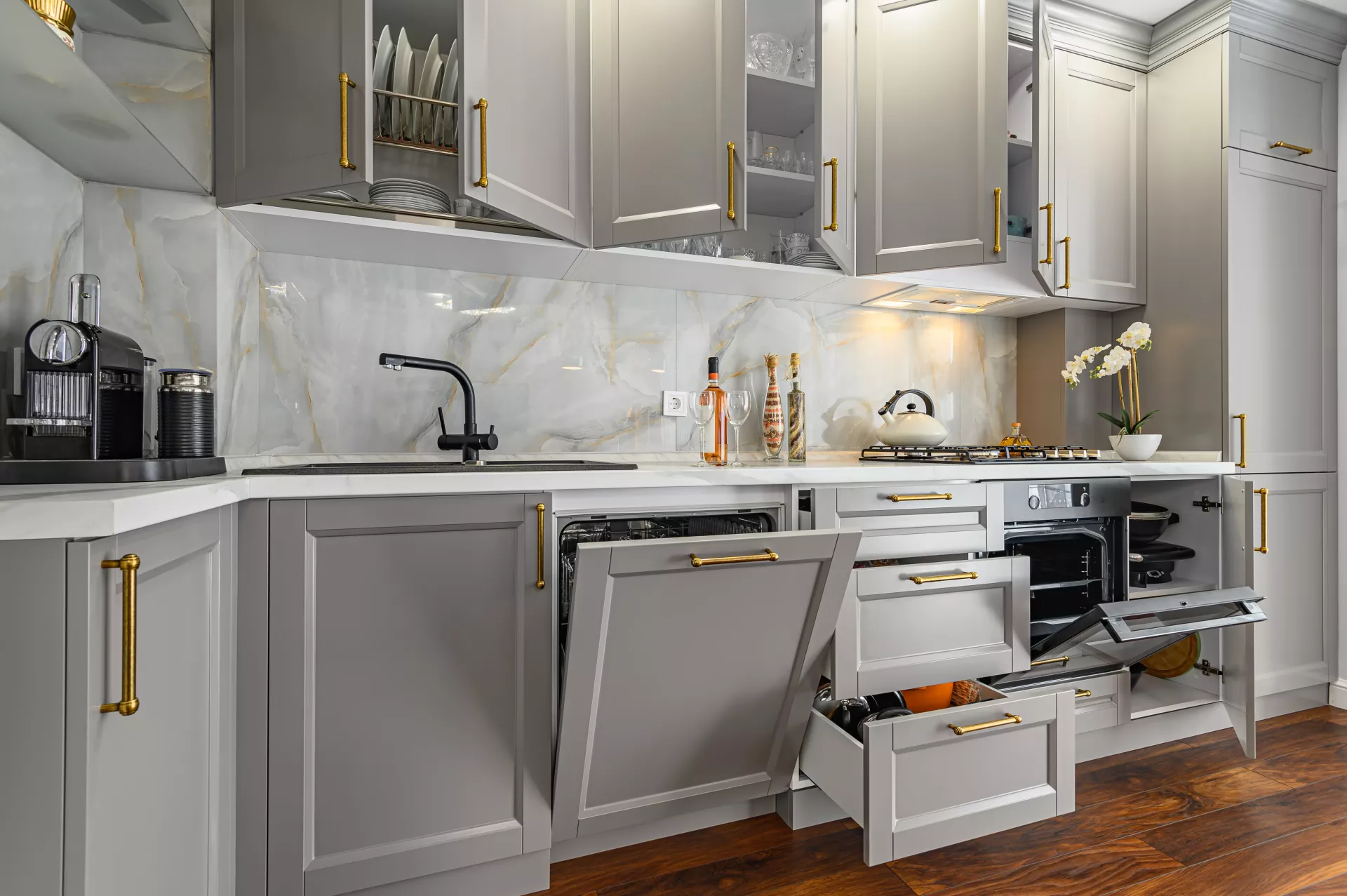 Ready-To-Assemble Kitchens (RTAs)
Ready-to-assemble kitchens are modules manufactured in factories that are easy to transport, assemble, and install. These kitchens include wall storage units, tall units, drawers and shelves, overhead cabinets, space for built-in appliances, and so on. Their flexible design makes them a fit for multiple kitchen styles, such as U-shaped, L-shaped, gallery, and parallel kitchens.
Pre-assembled kitchens are a good option for homeowners who don't intend to live in a particular home for extended periods and are simply looking for a quick and basic kitchen design without specific needs.
Pros of Ready-To-Assemble Kitchens
Relatively Easy installation.
RTAs can be assembled and installed with simple tools like nails, a screwdriver, and a hammer, with a moderate level of skills, and relevant experience.
Affordable.
Whether you get readymade units or order alterations to fit the layout of your kitchen, pre-assembled kitchens are either way a cost-effective option compared to custom-made kitchens.
Quicker delivery and installation.
Being ready-to-order and delivered, RTAs help make the remodeling process much quicker and simpler.
High-quality.
Opposed to popular opinion, some of the RTAs come in high-quality, good durability, and neat construction when purchased from reliable sources. It is important to pay attention to the brand, material, and hardware.
Cons of Ready-To-Assemble Kitchens
Limited customization options.
Pre-assembled kitchens are available in limited designs. This means you might be unable to find the exact color, finish, or style you're looking for. The standardized sizes might force you to make compromises in order to fit your specific kitchen area,
Short warranty.
Pre-assembled kitchens only offer a maximum of 5 to 10 years warranty. This is much shorter than the 10 to 25 years warranty offered by cabinetmakers.
Potential assembly and installation challenges.
Taking up a DIY remodeling job without past experience isn't a good idea. It can result in many expensive blunders! Similarly, ordering a ready-to-assemble kitchen in the wrong size may need expensive replacements. Sometimes, it also means extra shipping charges.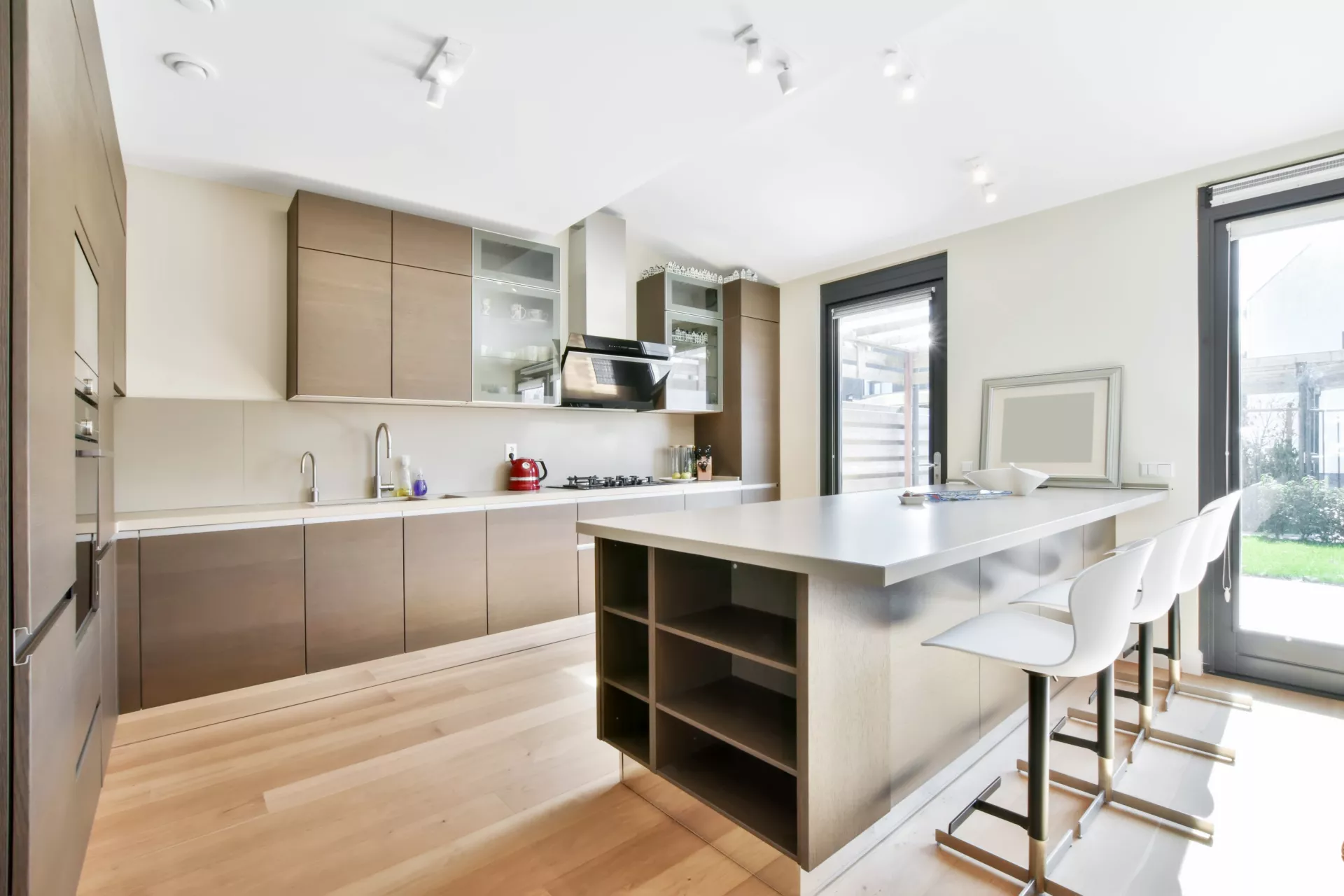 Custom-Made vs. RTA Kitchens: What To Consider While Choosing
Cabinets are a vital design element; they improve the practicality of your kitchen, inject character and personality, provide flat surfaces for cooking prep, and so much more. Here's what to consider to make the best possible choice when picking between an RTA kitchen vs. a custom kitchen:
Budget.
Custom kitchen cost: between $500 and $1200 per linear foot. RTA kitchen cost: between $60 and $200 per linear foot. Keep in mind: If you order any alterations to the dimensions of a pre-assembled kitchen, the total cost will go up. This is usually between $100 and $600 per linear foot.
Design preferences.
Custom-built kitchens offer unique design styles, storage facilities, and sizes. This is why they are a good option for people intending to live in a property permanently. Alternatively, if you don't have any specific requirements and are looking for a simple kitchen with appropriate cabinetry, RTAs will do the trick.
Timeline and project complexity.
Custom-built kitchens require 2 to 3 months to be completed. On the other hand, pre-assembled kitchens are shipped in around 4 to 6 business days. So the final choice depends on the time you're willing to invest.
Long-term durability and resale value.
Custom-made kitchens — as evident from the greater time and money investment — boost the value of your property. So if you plan to sell your house sometime in the future, installing custom cabinets can fetch you better clients and a higher resale value.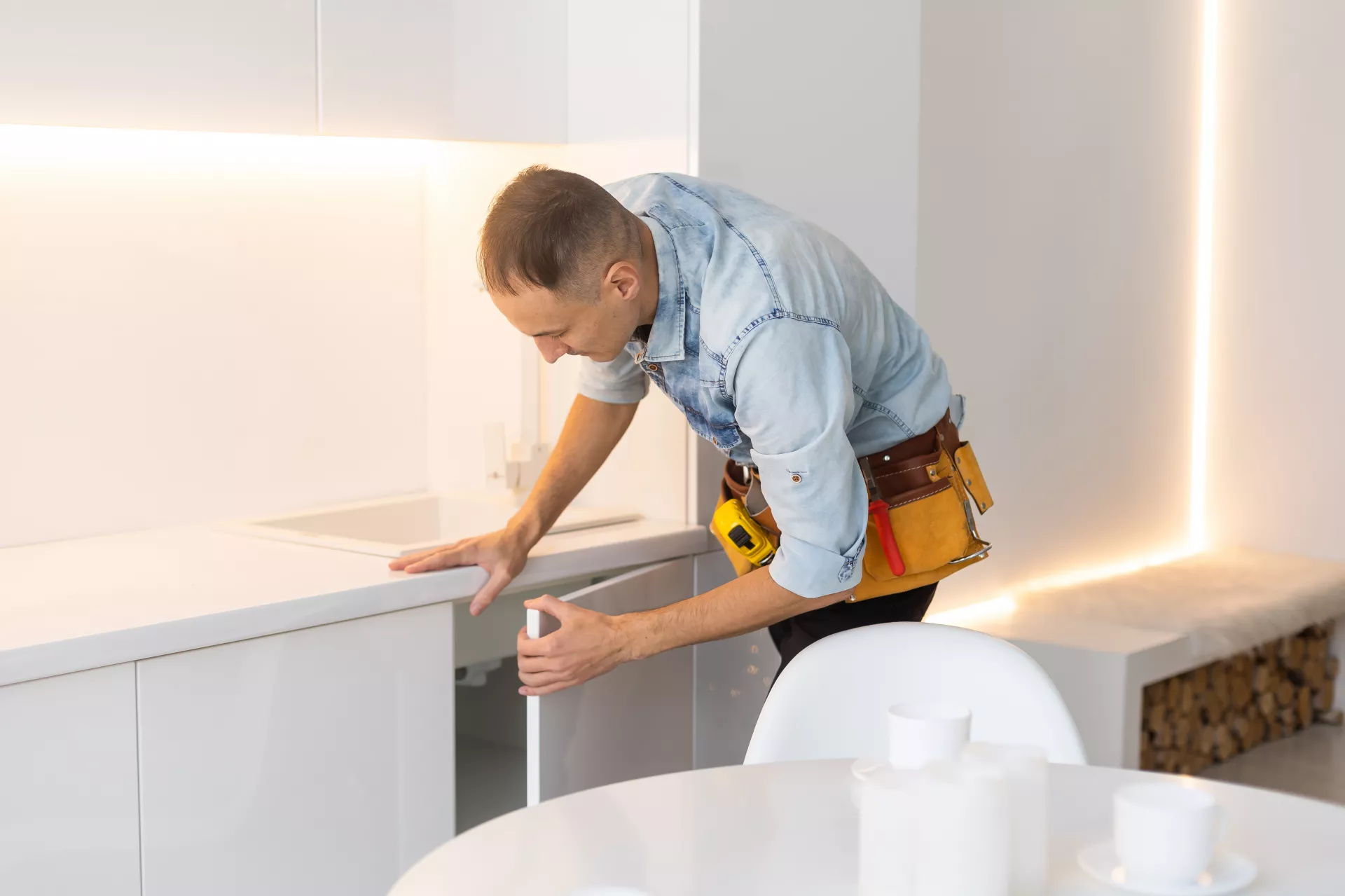 A few other things you should consider include:
Envision the style, layout, and organization of your kitchen to decide ahead of time
The number of racks and shelves you need,
Cabinet color that will suit the space
Material that is durable enough to withstand the traffic levels of your kitchen.
Wood type. Are you looking for the appearance of veneers offered by RTAs? Do you want to vary the finish with the overall theme for a unique look with custom-made cabinets? The answers to these questions play a pivotal role in your final decision!
Pay attention to abutting pieces. When opting for a standard kitchen, it is essential to ensure good ergonomics. Do so by being careful about placing modules where they are unable to function efficiently. A door, for example, that cannot be opened while a drawer is open or vice versa will be inappropriate and misfit.
If an RTA doesn't offer what you're looking for, your best bet is custom-made cabinetry.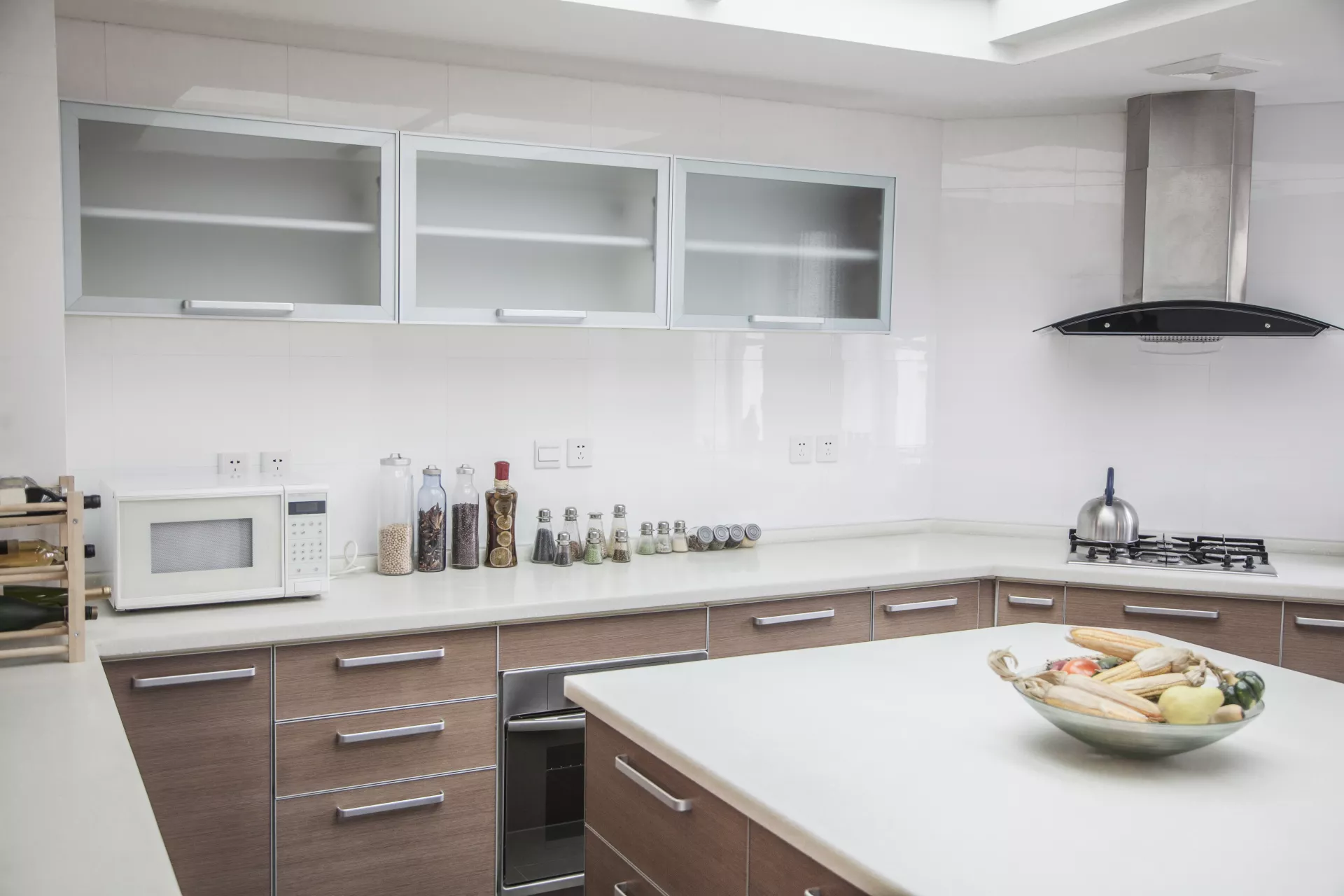 Conclusion

Attending to all the details of a kitchen remodel can be frustrating and overwhelming, ultimately costing you heavy expenses without proper guidance and help. Therefore, before jumping onto the latest trends or installing something that is aesthetically pleasing, it is important to balance your needs and preferences with budget and practicality. Doing so will build you a kitchen that lasts for years on end!
A quick tip before we wind up — don't forget to research and compare the suppliers and manufacturers, evaluate material and construction quality, and consult with design and installation professionals to get the best value for your kitchen remodel.
Find more articles about kitchen remodeling in the KITCHEN section of the KBF BLOG.