The 6 Best Materials For Your Kitchen Sink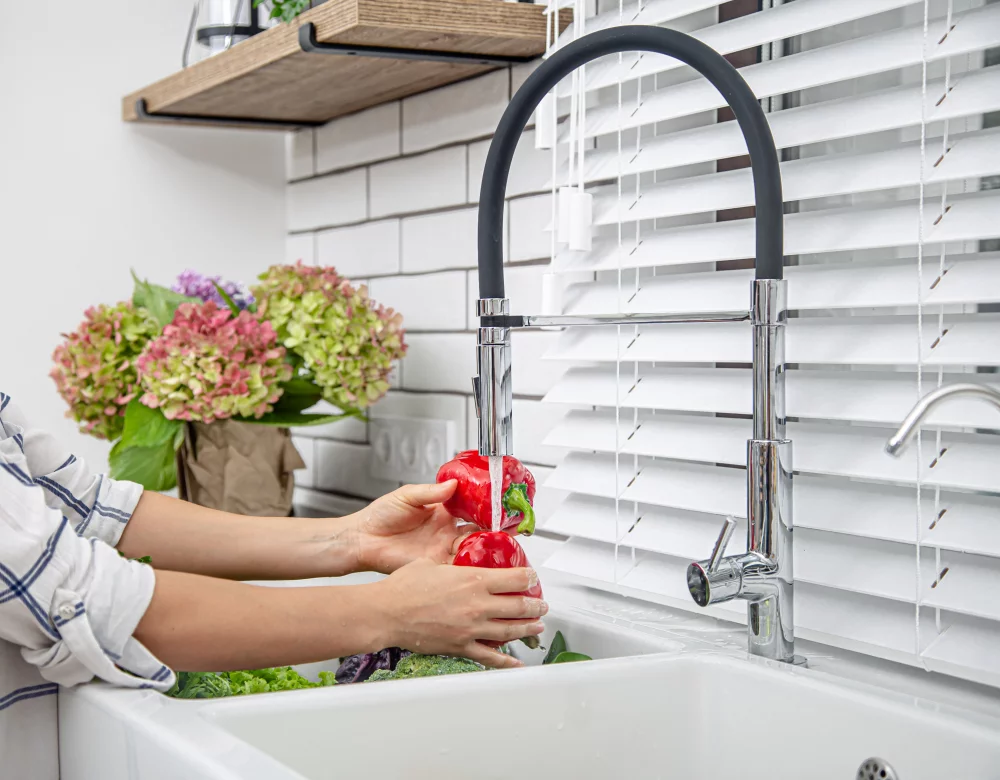 From rinsing vegetables, pasta, and chicken to soaking dishes with stuck-on food, kitchen sinks offer multiple purposes and play a vital role in the functionality of your space. Yet still, it is often an overlooked aspect when it comes to interior design. But remember, being selective about the kitchen sink material is an impactful decision that will influence both the aesthetics and practicality of the room.
Some materials are durable and stand up to heavy-duty use, while others are valued for the elegant finish that lends a bonus point to the visual appeal of the kitchen. So to help you make the right choice, we've rounded up the 6 best kitchen sink materials to fit your lifestyle requirements and style preferences perfectly.
Stainless Steel Kitchen Sink
Stainless steel has long been a favorite pick for kitchen sinks. Its hygienic properties, affordability, and resistance to stains and corrosion make it a worthwhile option, but that doesn't mean you can't make it look beautiful. Metal sink options like copper and brass are stunning, natural, and practical showstoppers that free you from the stress of cracking, peeling, or stained sinks while also sucking out the boring look of your kitchen.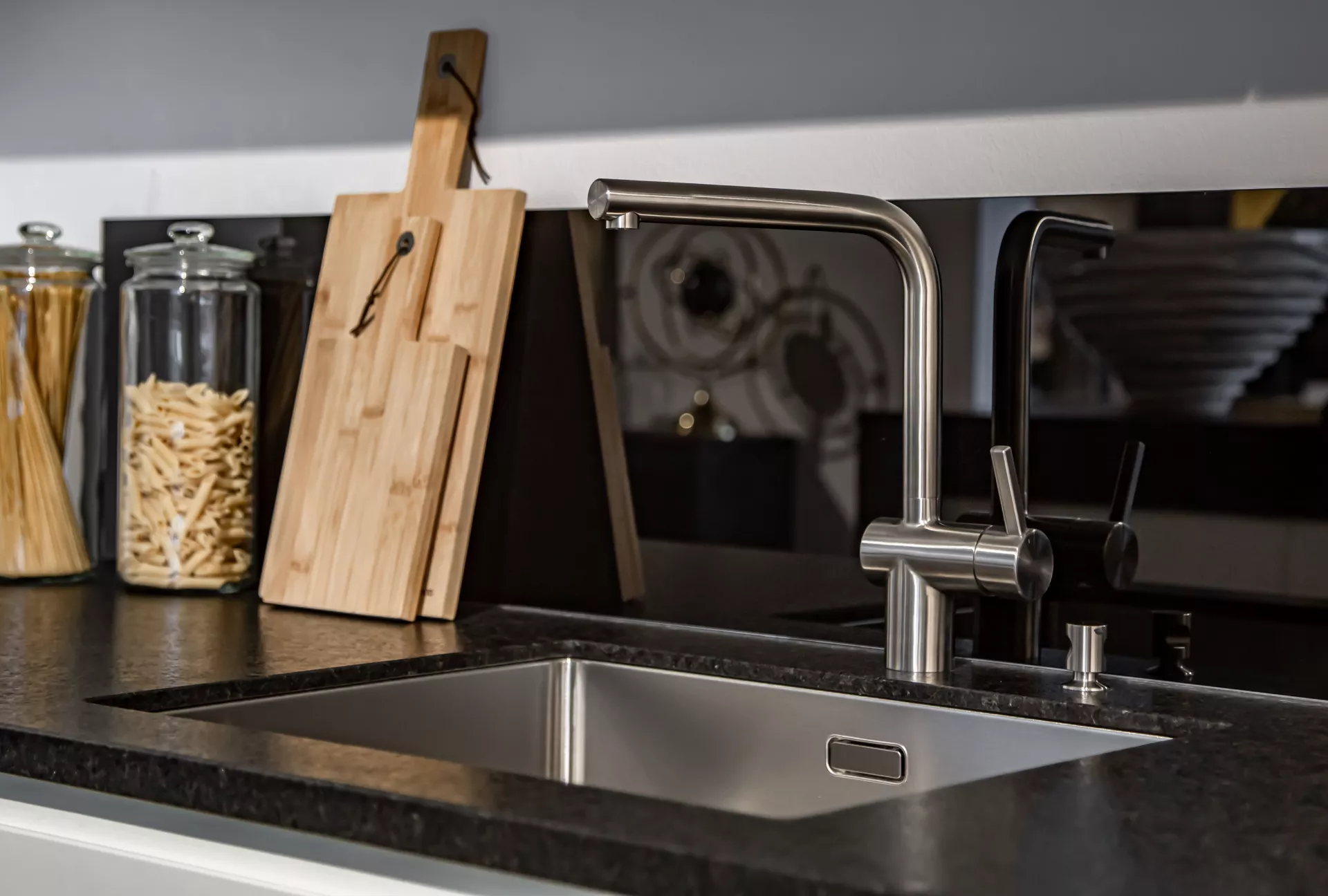 Composite Granite Kitchen Sink
Composite granite sinks are durable, good-looking, and perfect at hiding water spots and stains. They are available in a variety of neutral colors to complete the look of a contemporary kitchen and also come in darker options like brown and black kitchen sinks that add an organic touch to a Boho kitchen.
Pro Tip: These sinks can break if mishandled or during shipping, so it is best to inspect them closely before you install them to avoid any costly renovations down the lane.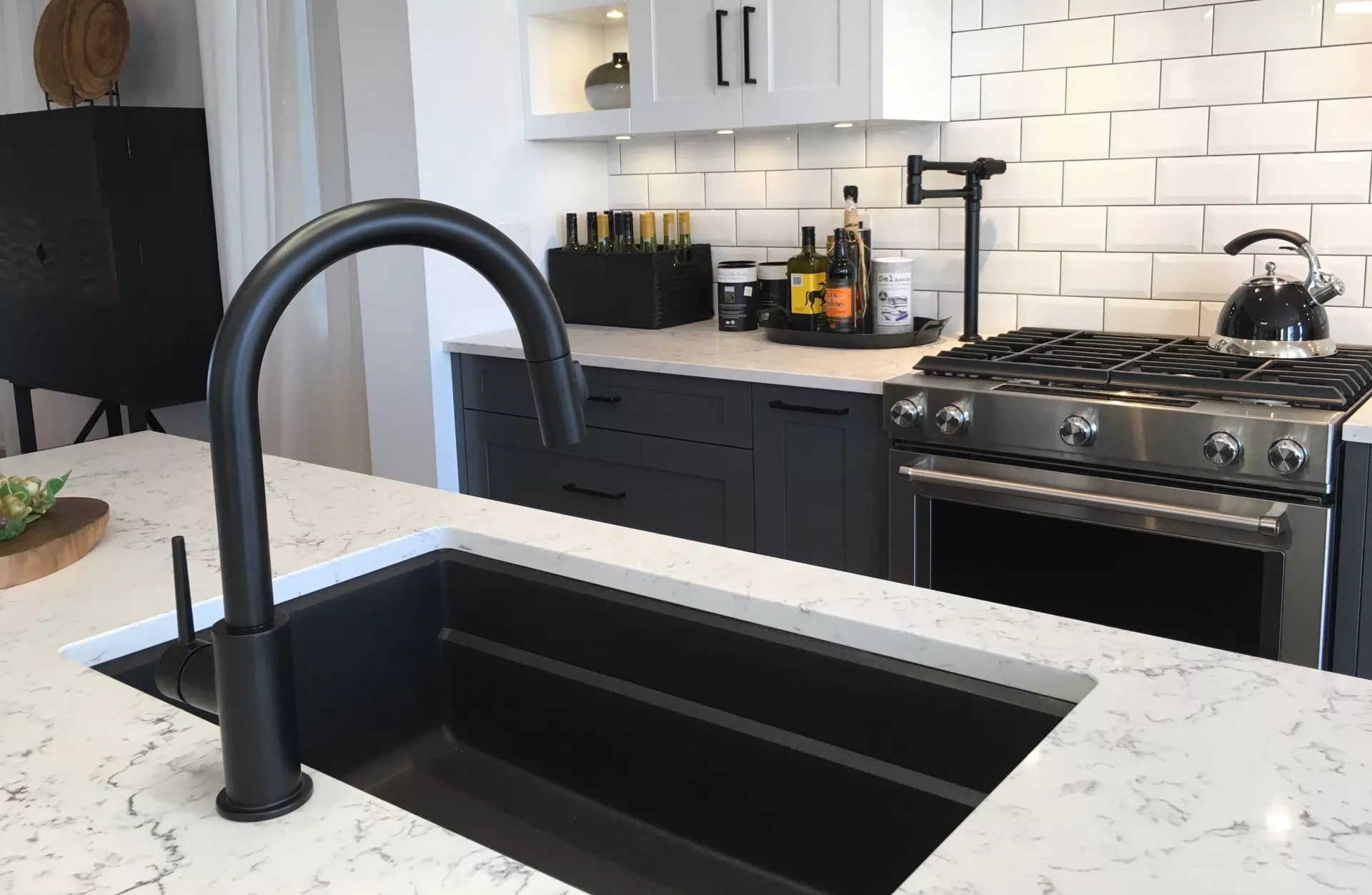 Fireclay Kitchen Sink
Fireclay kitchen sinks have a long lifespan, high durability, and strong resistance to corrosion. They will last you for years without costly maintenance, keep their original look with only slight glazing, and give your kitchen a sleek look. Such material looks best in a farmhouse kitchen where a fireclay sink can create a rustic and simple look or in a modern kitchen where the soothing colors of fireclay sinks can beautifully complement the light-hued color scheme.
However, this material has a limited color variety, requires a reinforced countertop to support the heavy weight, and demands professional installation, which may be expensive.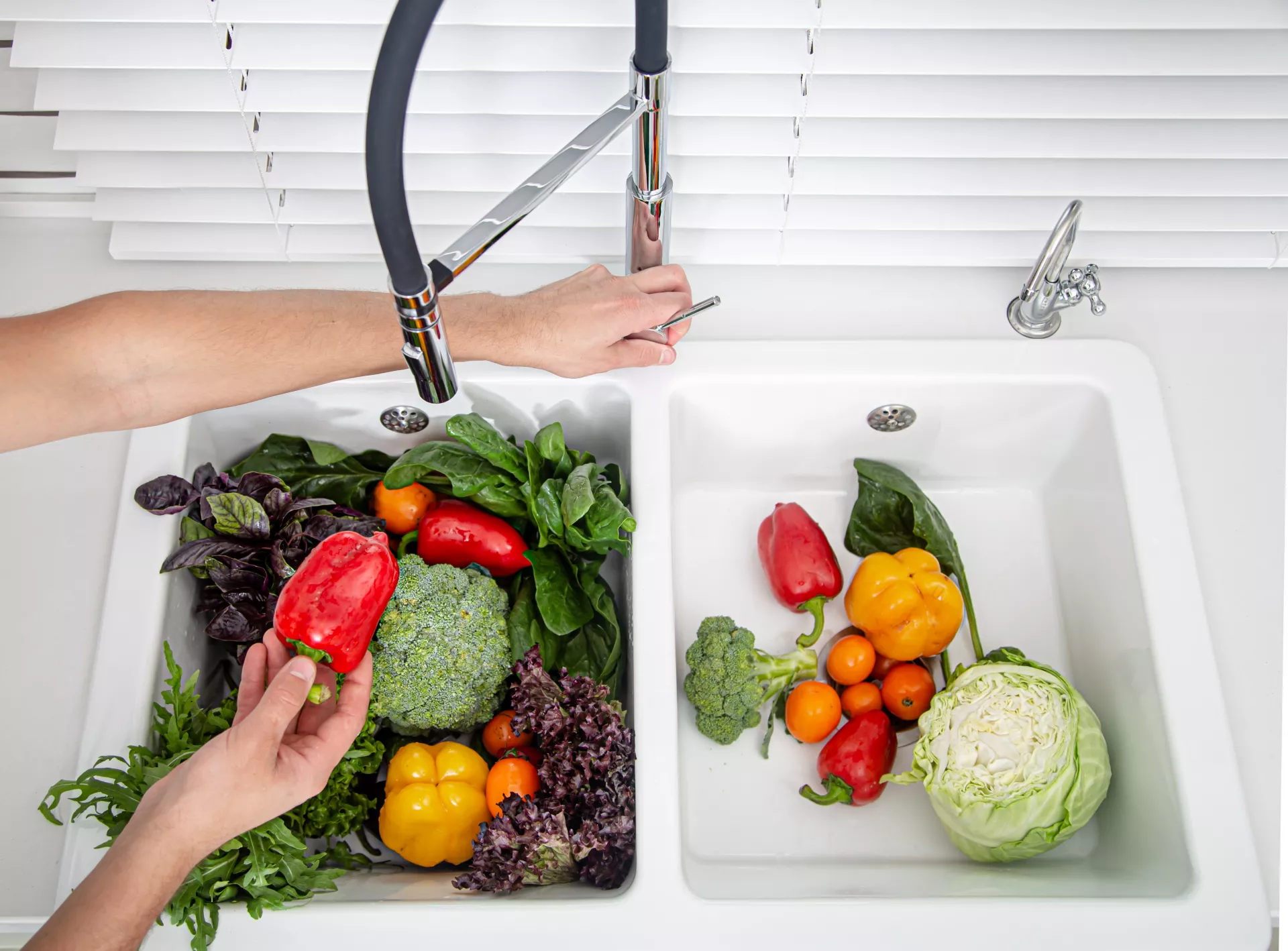 Copper Kitchen Sink
A warm, bright, rosy-colored copper sink can create a lovely focal point in your kitchen. Whether drop-in or undermount, hammered or smooth finish, copper kitchen sinks can effortlessly uplift the look of a farmhouse kitchen design style. What's more, they are naturally anti-bacterial, extremely long-lasting, and unmatched in quality and style.
On the flip side, they might be somewhat expensive and difficult to maintain, making them unsuitable for kitchens that are used very frequently.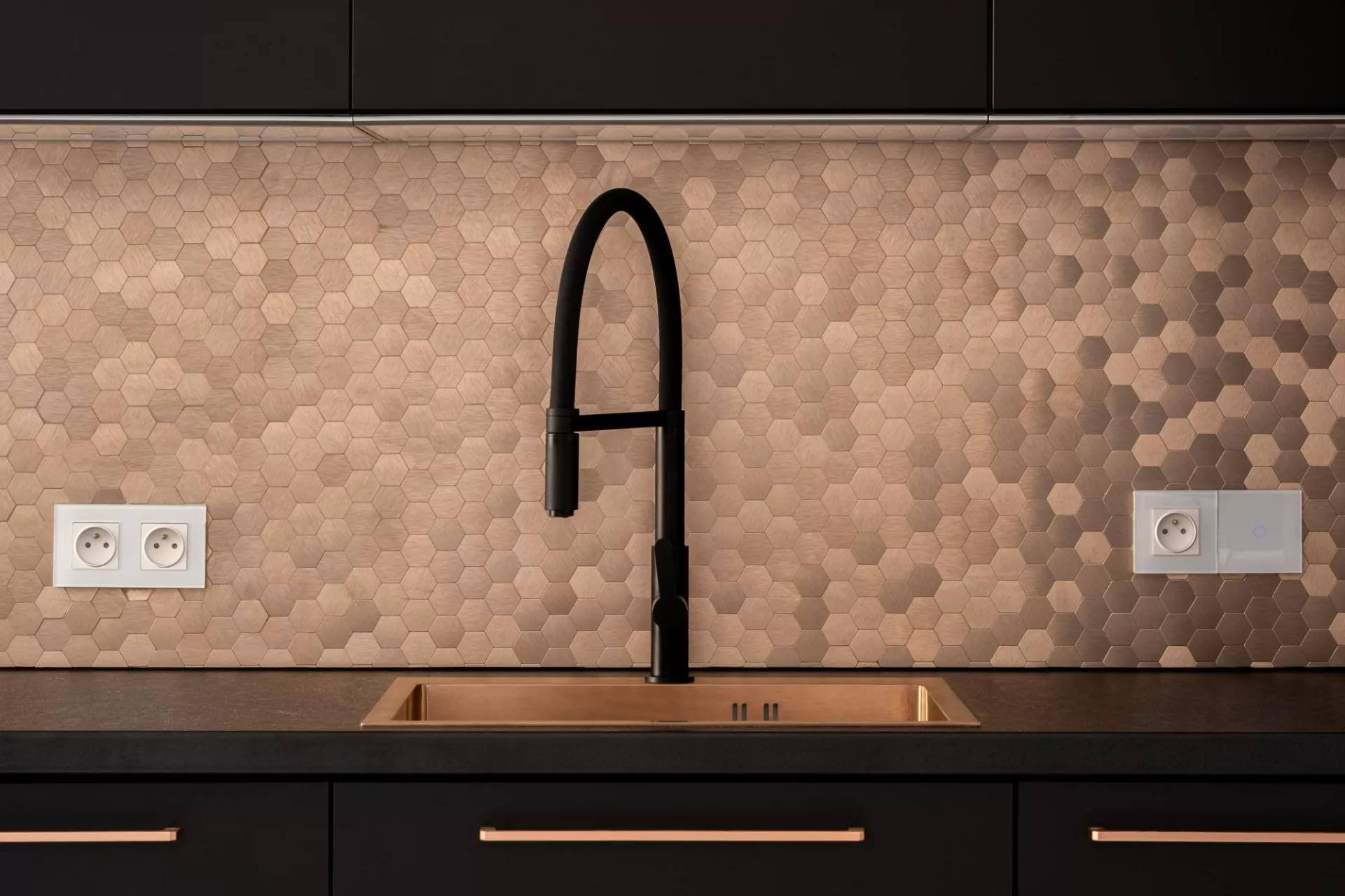 Enameled Steel Kitchen Sink
For those who love the classic look offered by enameled cast iron but are looking for a lower price tag, enameled steel is a great option. Enameled steel, just like enameled cast iron, is made of a non-porous and durable steel frame that is easy to clean, resistant to stains, and suited to multiple kitchen design styles, including the elegant details of a traditional kitchen and the muted tones of a mid-century kitchen.
What must be kept in mind is the risk of enameled kitchens getting chipped and cracked, which may lead to rust if water leaks from the surface below. Pro Tip: Regularly wipe the sink gently with soap and water instead of using abrasive cleaners, as the harsh chemicals can damage the enamel's surface and expose the metal underneath.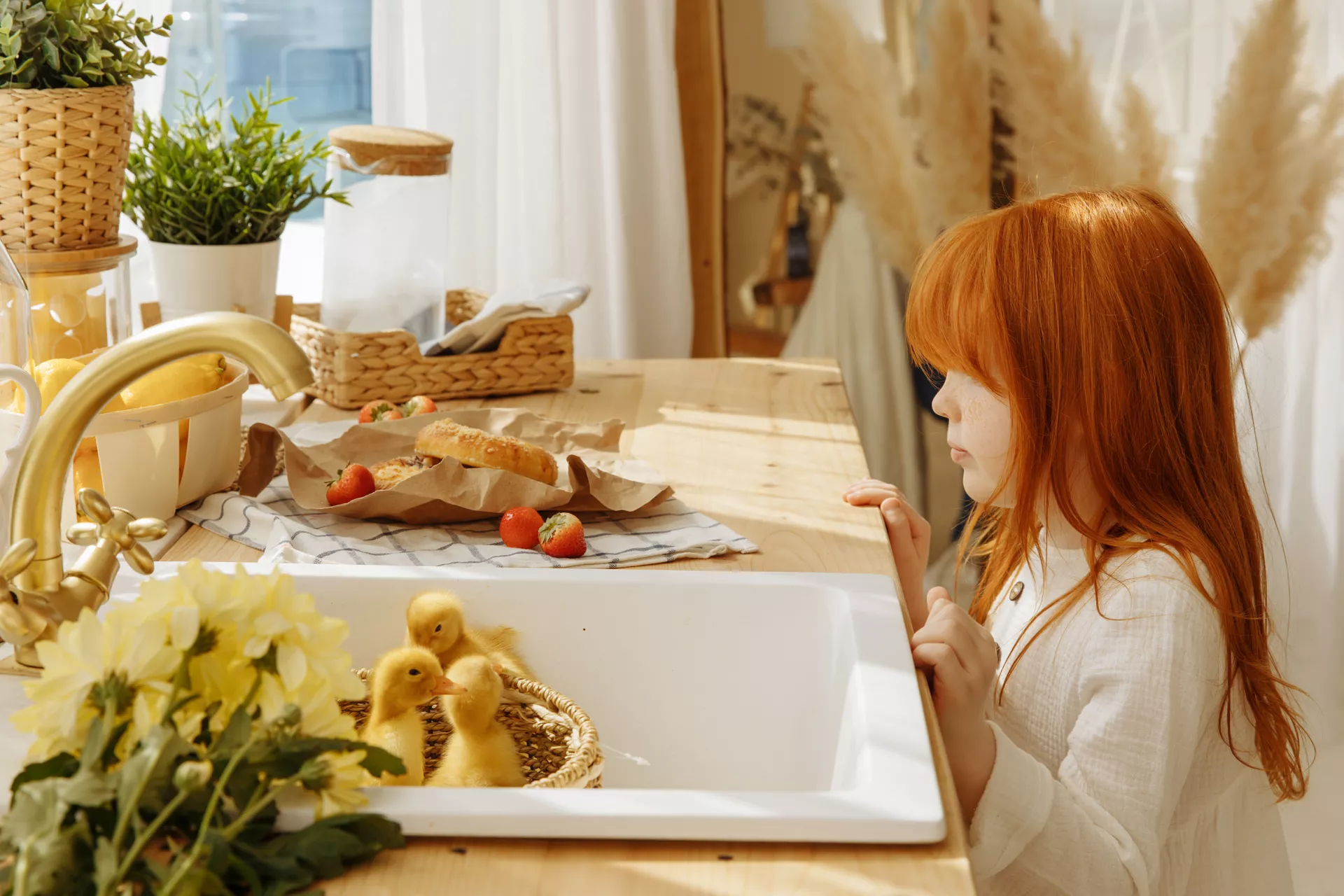 Brass Kitchen Sink
Brass sinks are similar to copper sinks, as they carry the same anti-microbial properties and create a unique patina if left slightly unsealed. The extra advantage you'll enjoy is that brass is stronger than steel and can add value to your home while lasting as a statement piece for years. Not to forget, it acts as an incredible choice for the mixed vibe of a transitional kitchen and the minimalist aura of an industrial kitchen design.
Remember, a brass kitchen sink will only work for spaces not exposed to heavy use since it may easily be dinged or scratched.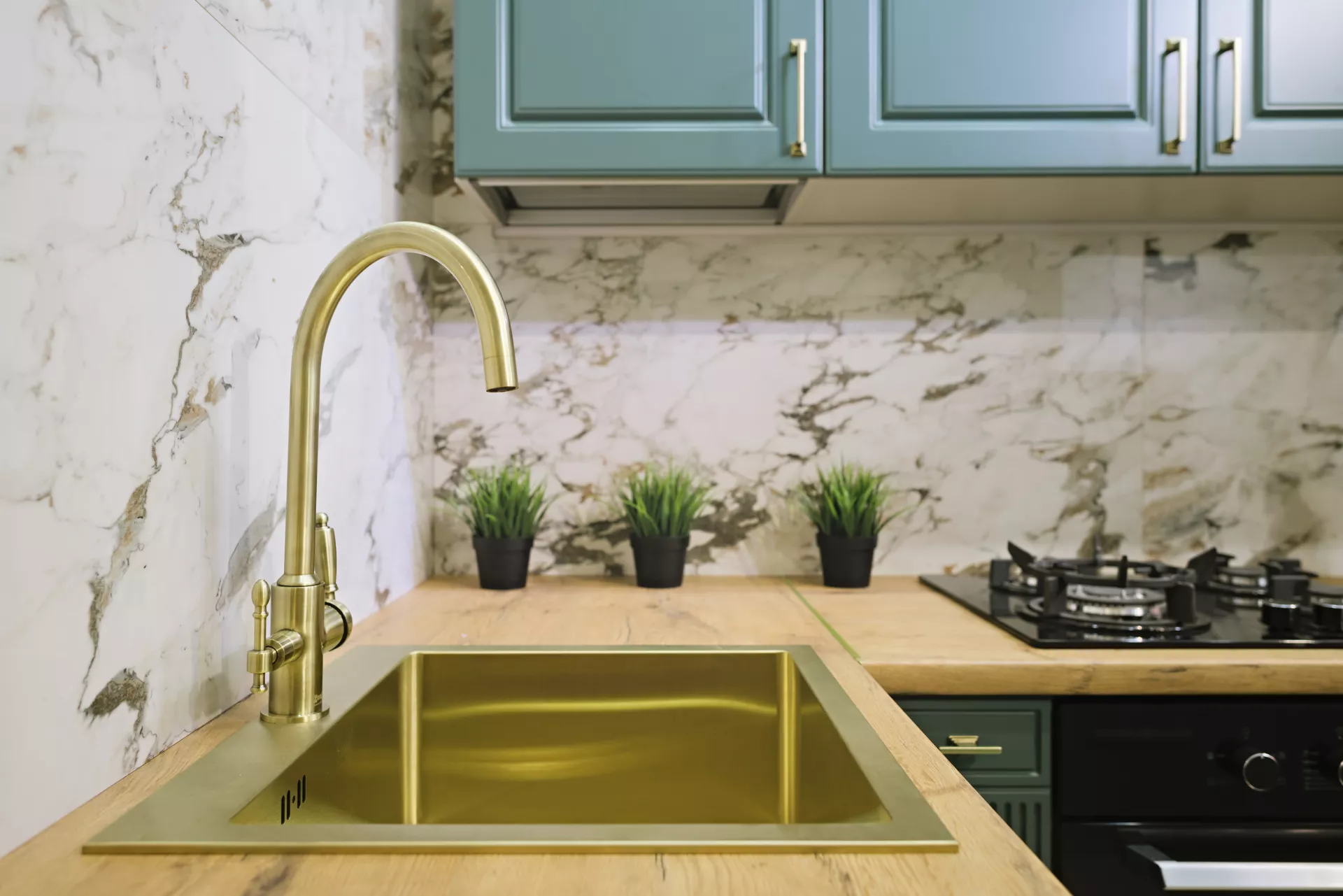 Conclusion
The best choice for the kitchen sink material depends on various factors, including durability, personal preference, cost, maintenance, and design style. There are options, like copper and brass, that work best in low-traffic kitchens, whereas picks like metal and composite granite are appropriate for high-traffic kitchens. If cost is a consideration, then affordable options like enameled steel would do great, while materials like stainless steel should be prioritized when looking for extra cleanliness and sanitation.
Now that you're familiar with how each option can add or subtract to your kitchen, it's time to pick the best choice and upgrade your interior accordingly!
Find more useful articles about Kitchen Remodeling in our BLOG!