The basics of interior design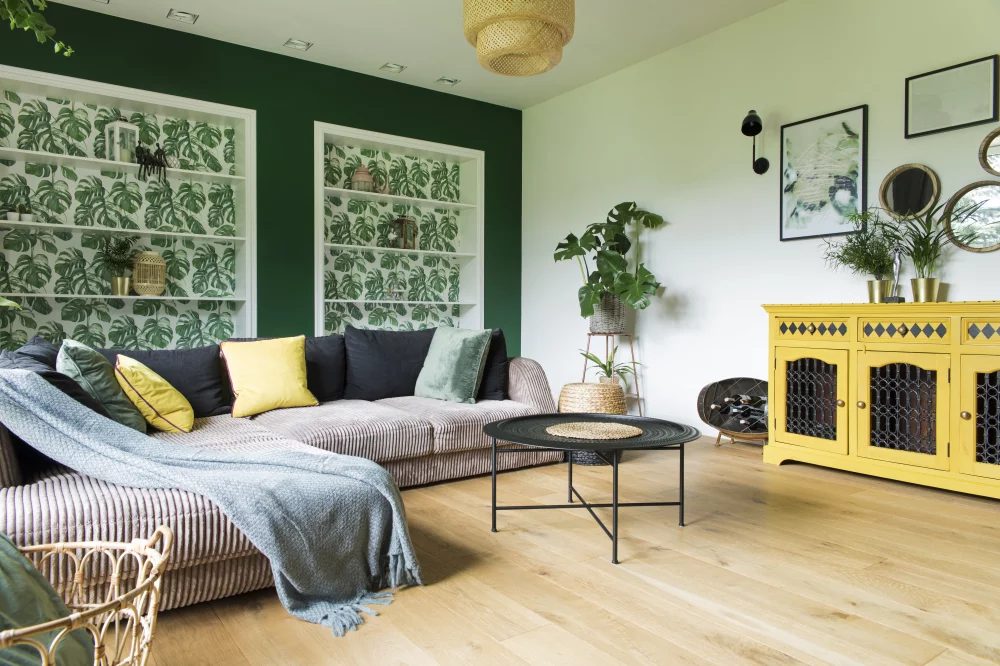 Why consider hiring an interior design company?

Remodeling a home can be a complex and challenging experience for homeowners. It often involves a significant investment of time and money and can be stressful and disruptive to the household's daily routine.
A professional interior designer can make remodeling easier by creating a detailed design plan that includes specific product and material selections and construction details. This plan can be used by contractors to estimate costs and timelines accurately and to ensure that the project stays on track.
Additionally, an interior designer can help select finishes, fixtures, and other details that make the remodeling process more efficient and less stressful. They can also help select colors and materials that match your taste and make your home look beautiful.
They can also help with space planning to ensure that the remodeled space is functional and efficient.
What is interior design?
Interior design is a field that entails modifying the visible and practical components of a structure to make the area more appealing and pleasant for people who use it.
This can involve selecting and specifying colors, materials, lighting, and furniture, as well as designing spaces and layouts that are functional, efficient, and safe.
Interior designers work with architects, builders, and other construction professionals to ensure that the final design meets the needs and preferences of the client.
What terms do I need to know regarding various design services?
The field of interior design is referred to by various names and terminology. Some of the most common include:
Interior decorating:

This term is often used interchangeably with interior design, but it typically refers to the process of selecting and arranging decorative elements such as fabrics, colors, and accessories.

Residential design:

This term specifically refers to the design and decoration of private homes and apartments.

Commercial design:

This term specifically refers to the design of commercial spaces such as offices, hotels, and retail stores.

Hospitality design:

This term specifically refers to the design of spaces in the hospitality industry, such as hotels, resorts, and restaurants.

Lighting design:

This term specifically refers to designing and selecting lighting fixtures and systems.

Sustainable design:

This term specifically refers to the design of spaces in an environmentally friendly and sustainable way.

Universal design:

This term primarily refers to the planning of areas that are useable and accessible to individuals of all ages and abilities.

Kitchen and Bath Design:

This term pertains specifically to the design of kitchens and bathrooms.

Project management:

This term specifically refers to the management and coordination of a design project.
What are the key stages of the process?
An interior design service is a professional service that helps clients plan and executes the interior design of their homes or commercial spaces. Interior design services typically involve:
Consultation:

During the consultation, the interior designer will meet with the client to discuss their design preferences, needs, and budget. The designer will also assess the space to be designed and gather information about the layout, lighting, and other factors that may impact the design.

Design development:

The interior designer will develop a design plan with drawings, renderings, and a comprehensive budget based on the information acquired during the consultation. The plan may include ideas for furniture layout, color schemes, finishes, and other design elements.

Implementation:

Following client approval of the design plan, the interior designer will coordinate the purchase or order of the required furnishings and materials as well as the process of installation of the design components.

Project management:

The interior designer will also oversee the project to guarantee it stays on schedule and within the allocated budget. This may entail working with suppliers, contractors, and other experts to ensure the project is finished on schedule.

How to choose an Interior design company?
When selecting an interior design firm, there are several considerations to be taken into account:
Experience and qualifications: Look for a company with a proven track record of successful projects and a team of experienced and qualified designers.
Style: The company should be able to design spaces that match your desired aesthetic and style.
Communication and collaboration: The company should be easy to communicate with to work with you to achieve your goals.
References and portfolio: Ask to see the company's portfolio of completed projects and speak to past clients to get an idea of their work and how satisfied they were with the process.
Budget: Ensure that the company's services and prices align with your budget and that they can work within your financial constraints.
Availability: If you have a tight schedule, you may want to consider if the company can meet your deadline
Services: Ensure the company can provide all your services, from design, planning, purchasing, installation, and after-sale service.
Location: Consider if the company's location is convenient for you and if they have experience working in your area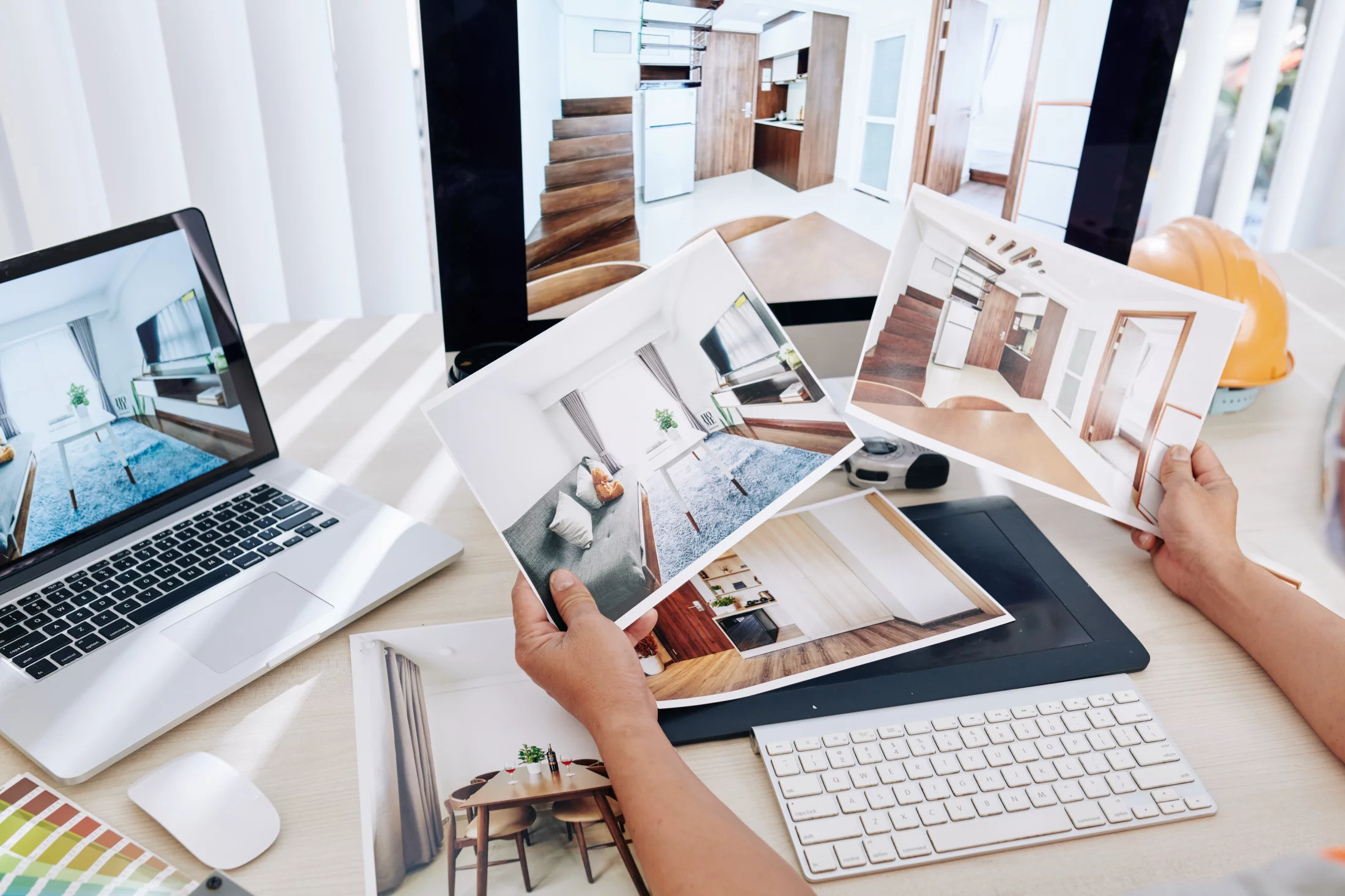 Are there any risks in hiring an interior design company?
There are several potential risks to hiring an interior design company, including:
Cost:

Professional interior design services can be expensive, and there is a risk that the final cost may be higher than expected.

Miscommunication:

There is a risk that the designer may not fully understand the client's vision or that the client may not understand the designer's proposals. This can lead to dissatisfaction with the final outcome.

Lack of experience:

It is crucial to verify that the interior design firm you employ has the necessary qualifications and experience to manage your project.

Delays:

Interior design projects can be complex and involve many different parties. There is a risk that delays may occur, which can cause frustration for the client.

Quality:

There is a risk that the final outcome may not be of the desired quality or that the materials or finishes used may not be of the best quality.

Difficulty meeting your expectation:

You may have different expectations than your designer, which may lead to dissatisfaction or may be too hard for the designer to meet your expectation.
It's important to do your due diligence and research potential interior design companies before hiring one to minimize these risks. It's also essential to have clear communication and expectations with the company throughout the project.
Are there any synonyms or related terms for the field of interior design?
Some other terms that are often used to refer to interior design services include:
Interior decorating
Home staging
Space planning
Home design
Home Styling
We hope this information will assist you in determining whether this service is necessary for your remodel and aid in locating an appropriate Interior design firm.