The Must-Have Porch And Patio Features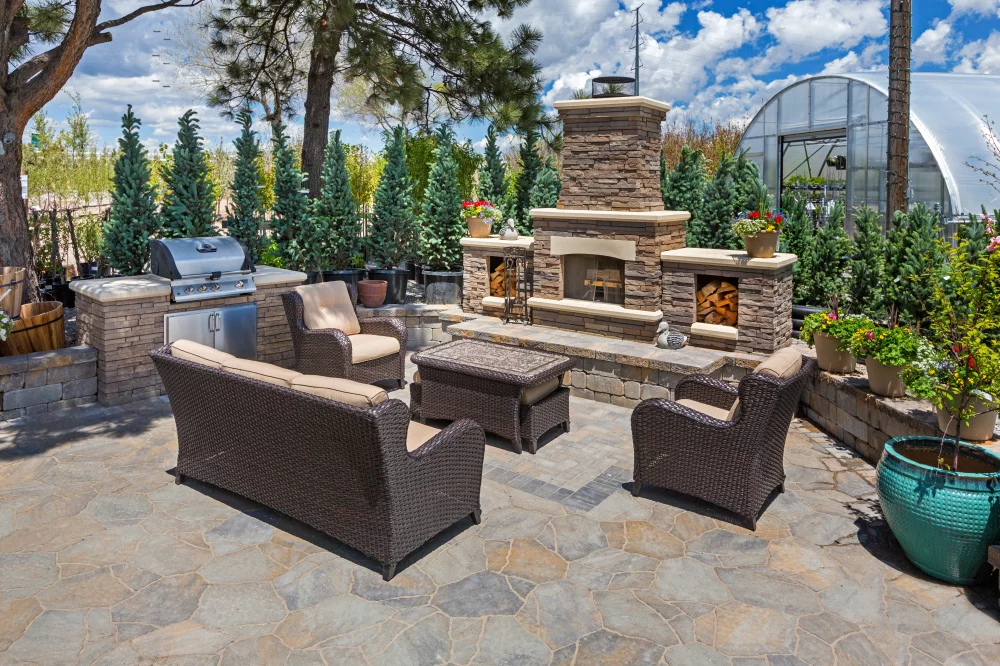 Whether bonding with your family or spending time in a cozy hammock chair with your favorite book, relishing the beauty of nature in a peaceful backyard is one of the best ways to make the most cherishable memories — regardless of the size of your porch or patio and the time of the year.
But how can you make your outdoor space comfortable all year round, especially if you've got limited square footage? Check out our list of stunning, functional, and practical outdoor patio must-have features!
All-Season Patio Elements:
Patio Furniture
Enjoying your patio during the summer season is fun. How about extending this entertainment to the chillier days of fall? Bring in weatherproof furniture made of materials like teak or wicker, and cover it with waterproof covers and cushions to ensure they don't get damaged due to the harsh weather.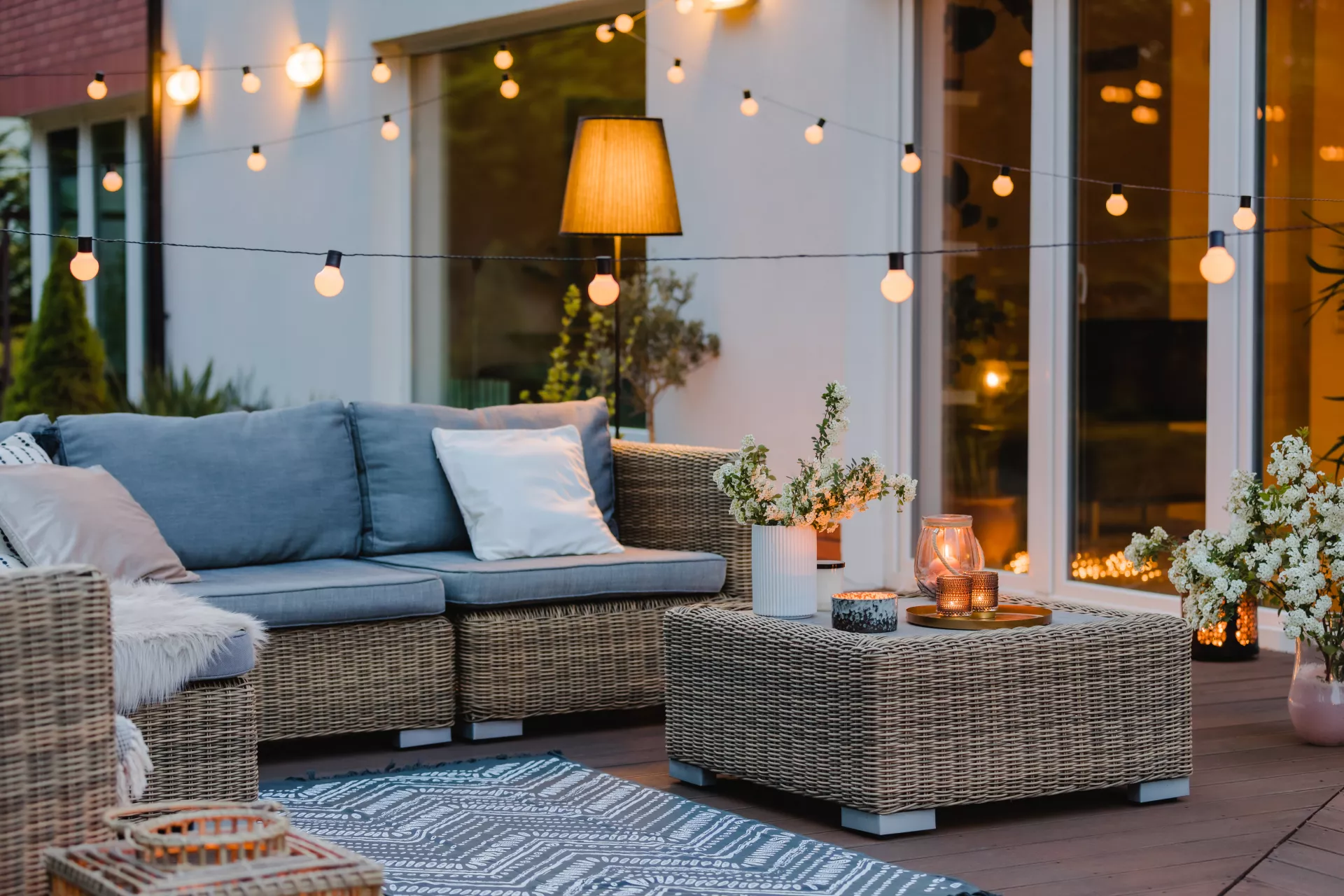 Patio lighting
Install adequate lighting with solar lamps, fairy lights, and lanterns to extend the time spent outdoors, even on the shorter days of fall when night creeps earlier.
Patio Firepit
Add warmth by installing a firepit where you can roast mushrooms and share stories with family. If you don't have enough space or budget, you can bring in stand heaters instead to keep the temperature cozy.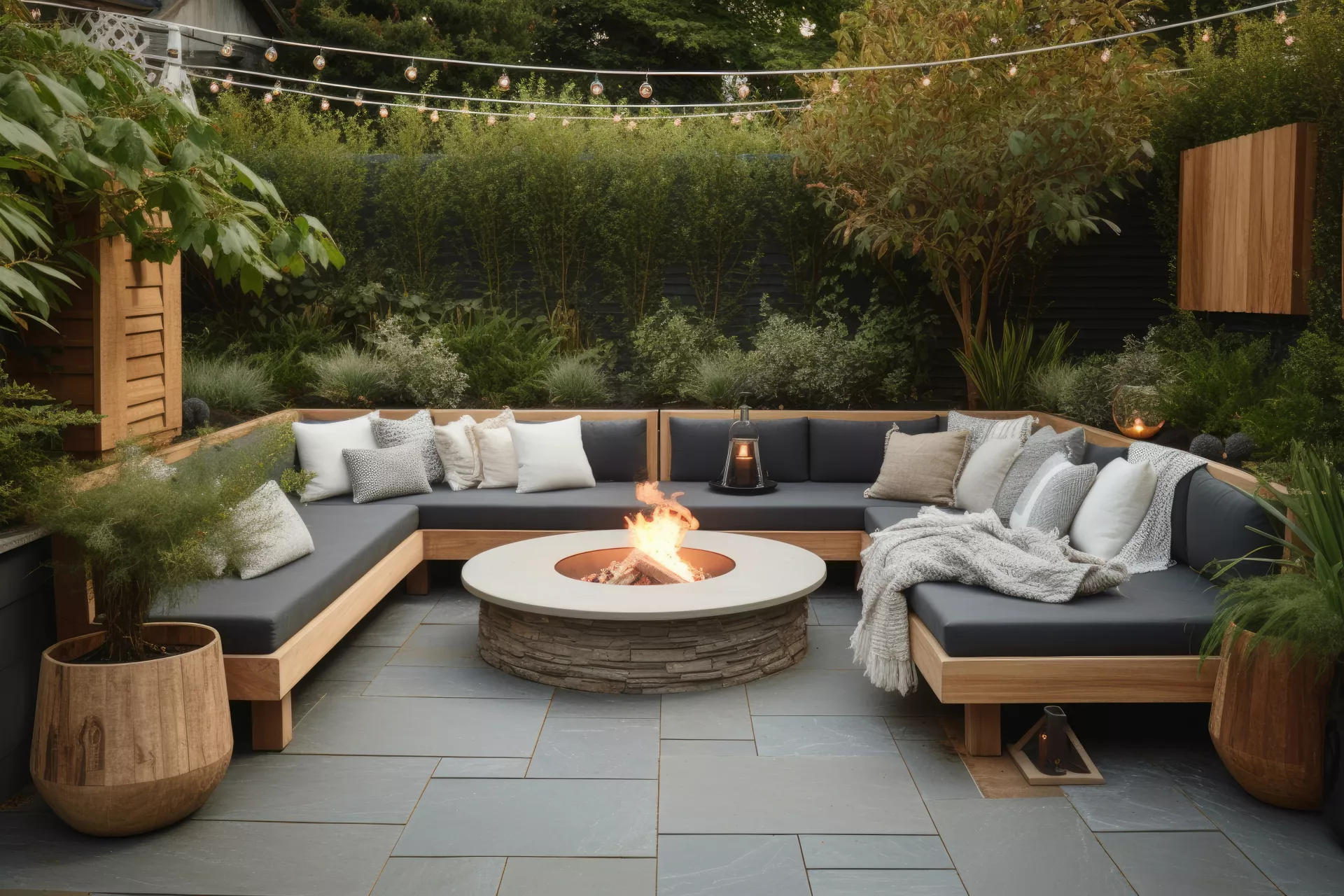 Patio flowers & Decorations
Decorate the space with seasonal flowers and decorations to set a festive mood. Don't forget to prepare for harsh sunshine, heavy rain, and super cold winds by adding protection with a cover over the porch or creating a sunroom.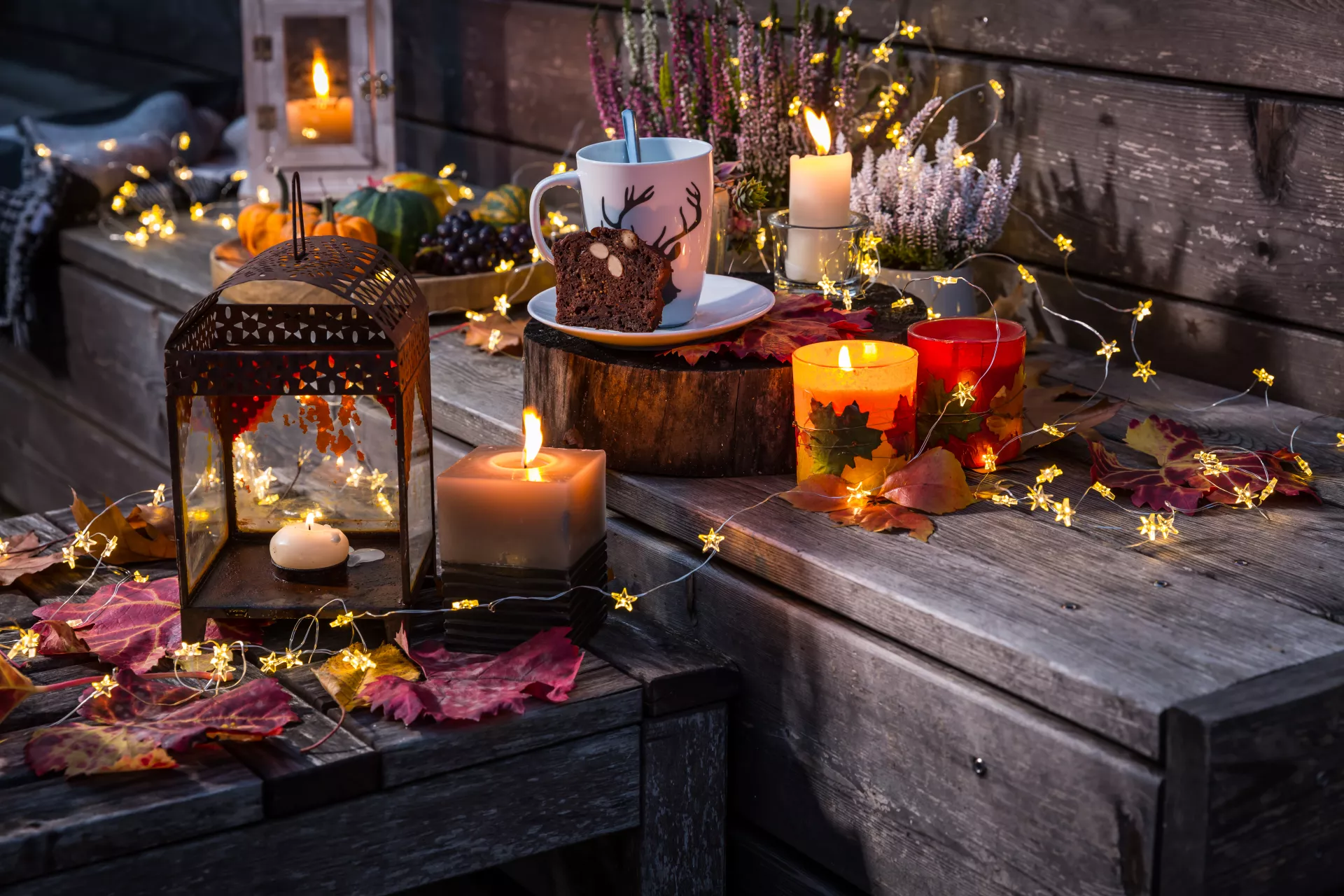 Patio Water Features
What better feeling than relaxing by the beachside with a chilly glass of lemonade? Let's replicate a similar vibe in your outdoor patio by installing lovely water features! They improve the aesthetics while enhancing the air quality, creating soothing sounds, and attracting more wildlife.
The best part? It doesn't have to be something expensive. From birdbaths and bubbling containers to fountains, stairway water features, and rock ponds, you can add anything!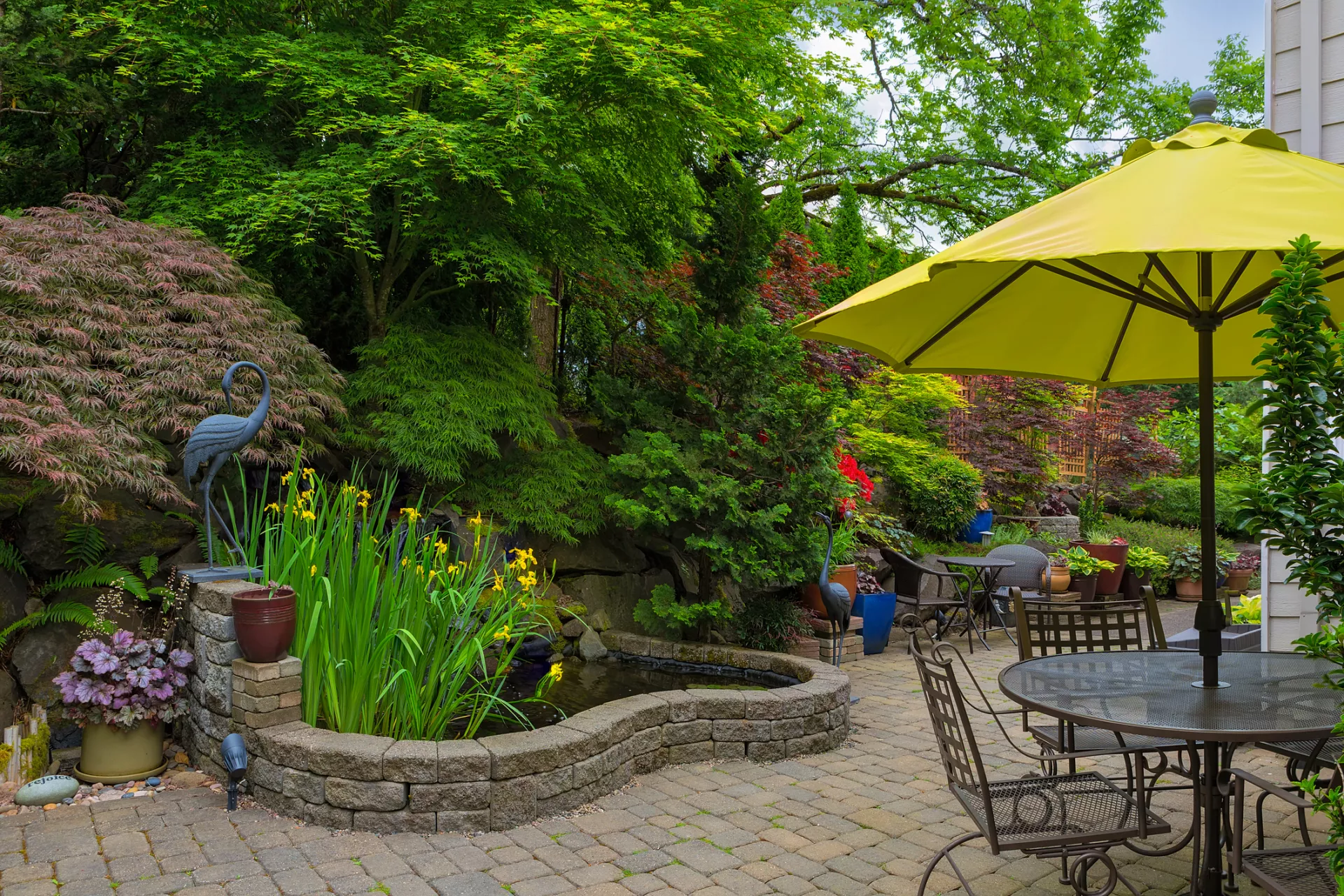 An Entertaining Spot For Children
Make your porch and patio flexible and fit for family members and guests of all ages.
Reserve a small area for kids-size furniture and lounge chairs, and add some exciting activities to keep toddlers entertained. If you have a smaller patio, some bean bags, floor cushions, and a small table will do the trick!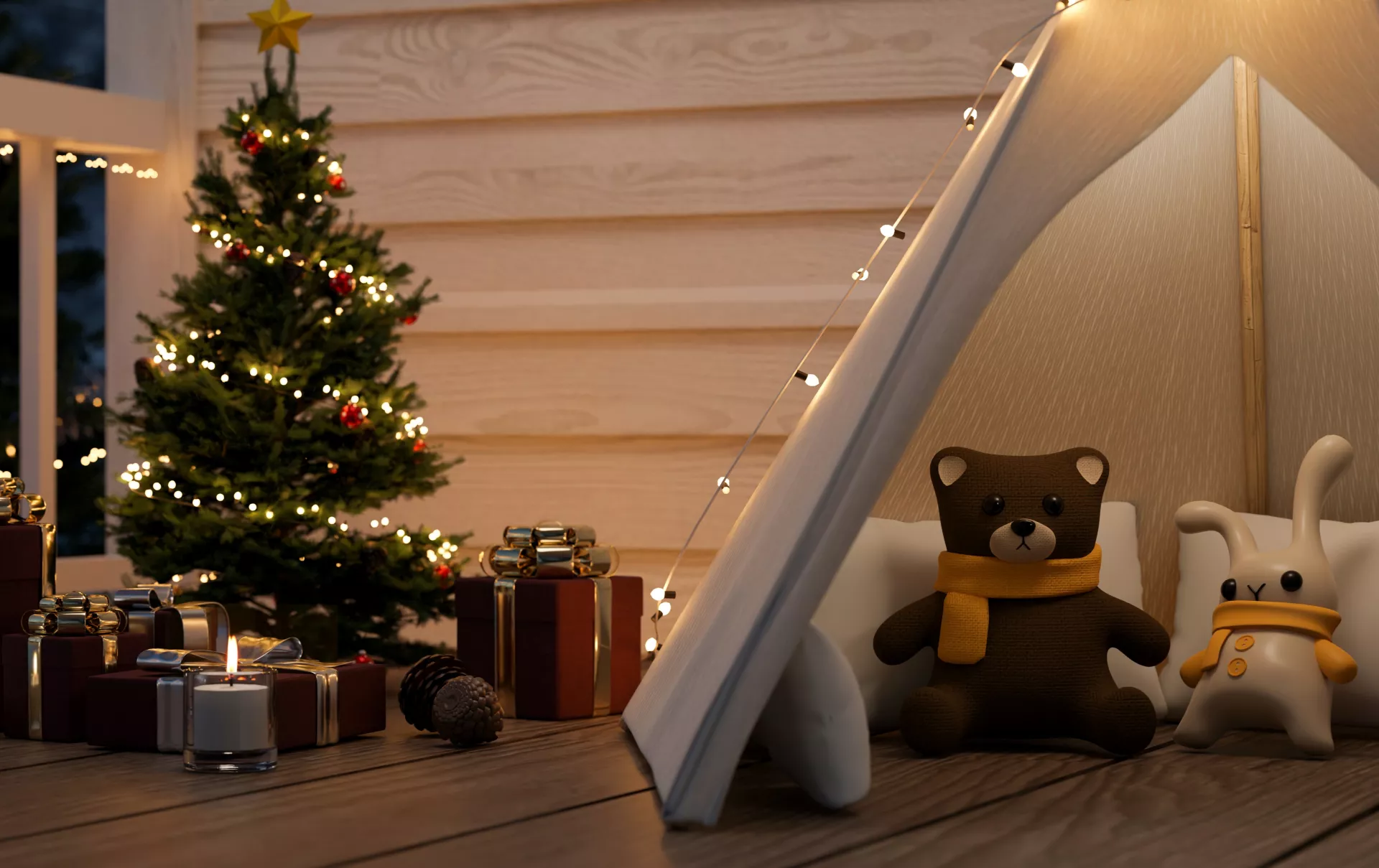 Convenience To Serve Guests
A refrigerator to store drinks and an outdoor kitchen (or a portable stove and grill) to prepare food is a smart idea to make your get-togethers much more stress-free and relaxing. But what if you don't have enough space or money for these extravagant ideas? You can transport food from your kitchen in server carts or get creative and look for innovative, budget-friendly ideas that reuse items you already own.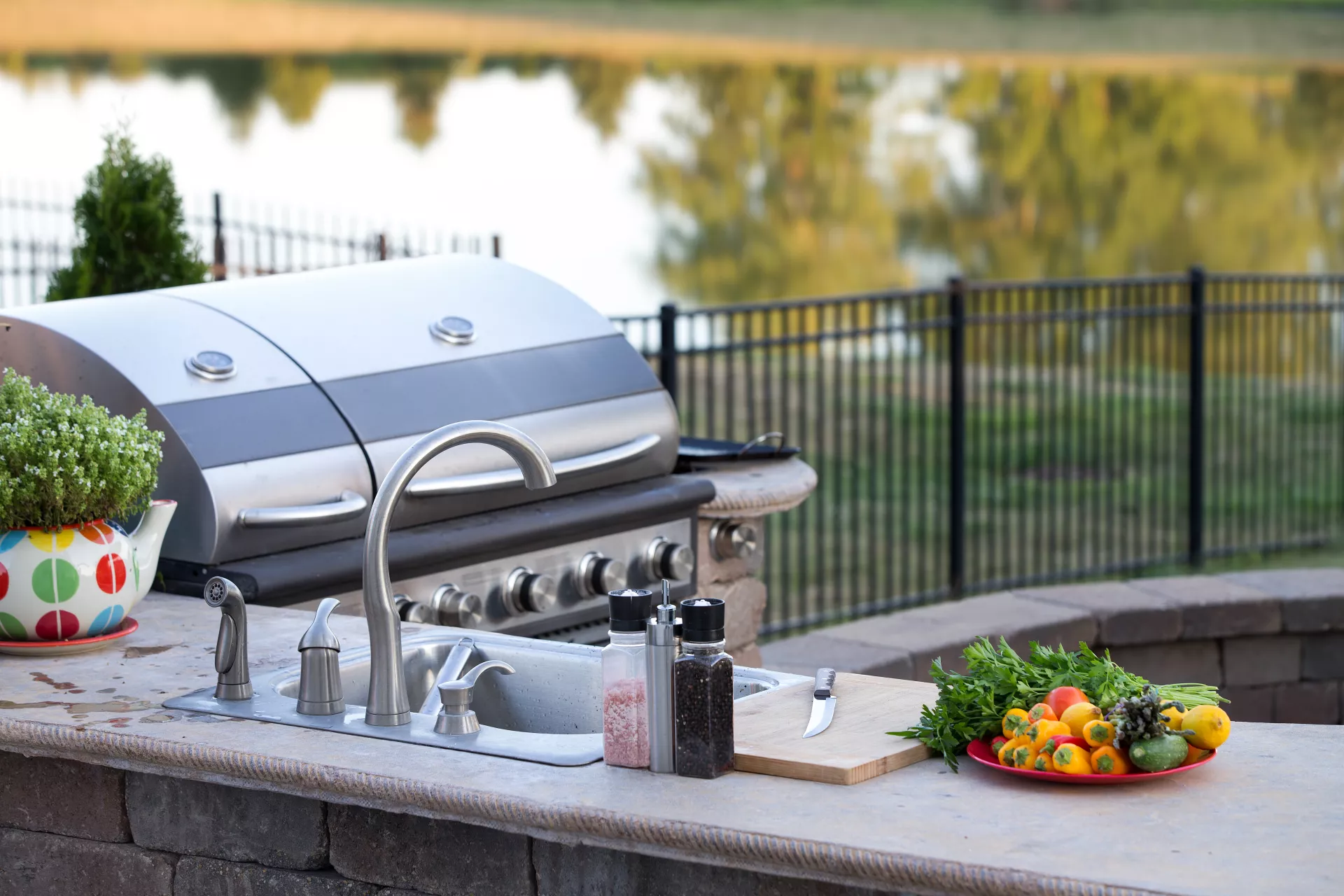 Trendy Colors
The color scheme of your outdoor patio plays an essential role in how the overall space comes together. For example, cool colors create a calming environment, while warm colors spark feelings of optimism and happiness. Homeowners have now started combining both color families to create a balanced environment that makes them feel comfortable and cheerful at all times, through all seasons.
One of our favorite ideas is to opt for a neutral color scheme as the dominant color. Pair this with warm hues for hardscaping and landscaping features, and bring in a pop of color through decorative accents, such as pillow covers, rugs, vases, etc. You can also use bold hues to create a focal point and apply two different shades to separate zones, like a formal dining area and a relaxing nook.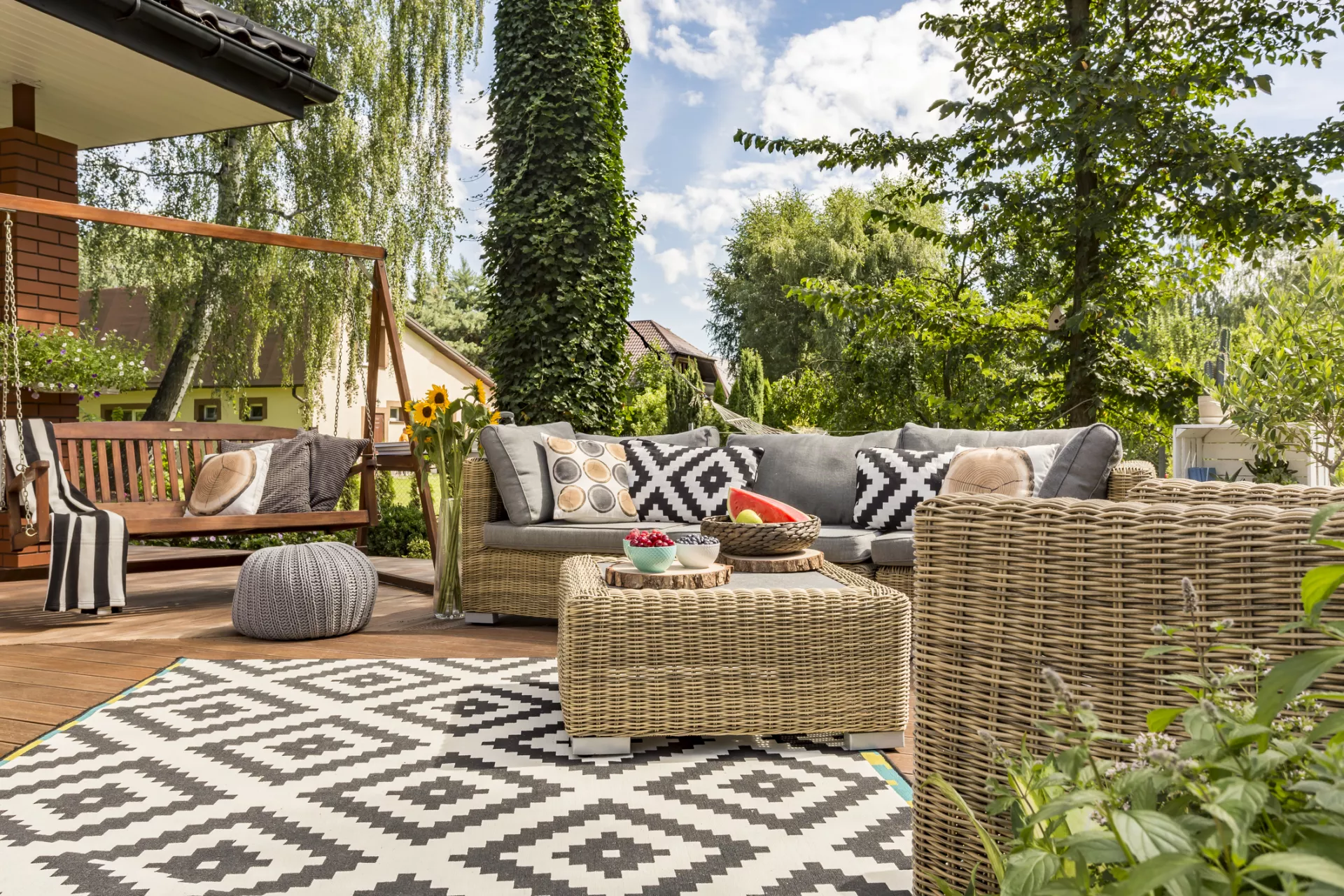 Final Words
If you only enjoy the perks of your outdoor patio during the hot season, you're really missing out on a huge part of a lovely time during the rest of the year. It's high time to incorporate the outdoor patio must-have features to upgrade and remodel your porch and patio to make it suitable and comfortable for all four seasons!
Find more information, tips, and ideas about home remodeling and outdoor living in our BLOG.