Decorating With Tiles: Everything You Need To Know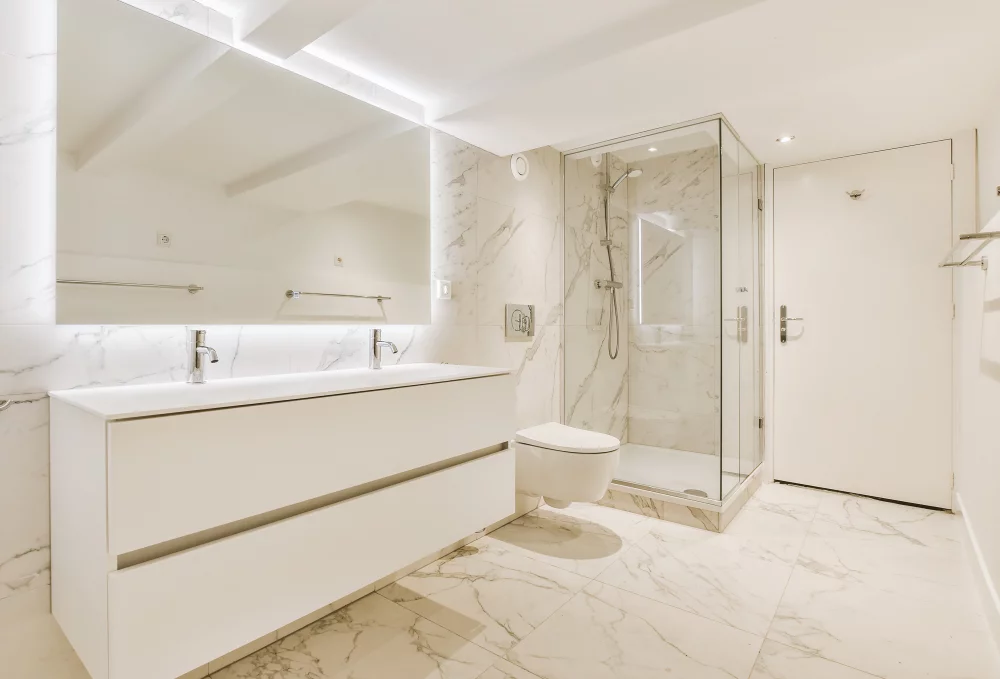 Decorating a home with tiles is one of the simplest ways to spruce up the interior without breaking the bank. They are cost-effective, easily available, and offer a wide range of colors and designs. While these benefits give you the freedom to play around and experiment with different ideas, it often gets too confusing and overwhelming to decide which option works best for your space.
So grab your notepad and hold up your pens as we go on to discover everything about decorating a home with tiles, from the most popular options on the market, the pros and cons, and the tips and tricks to remember to achieve perfect results!
Types of Tiles
Not every type of tile will work for every different task — and this definitely makes the decision more complicated. But don't worry. We've done all the hard work for you by classifying and explaining the different types of tiles to guide you on which option will suit your needs and project best!
Ceramic Tile
Ceramic tile is highly durable, easy to clean, and affordable. It comes in two finishes, namely glazed and unglazed and is perfect for kitchens and bathrooms.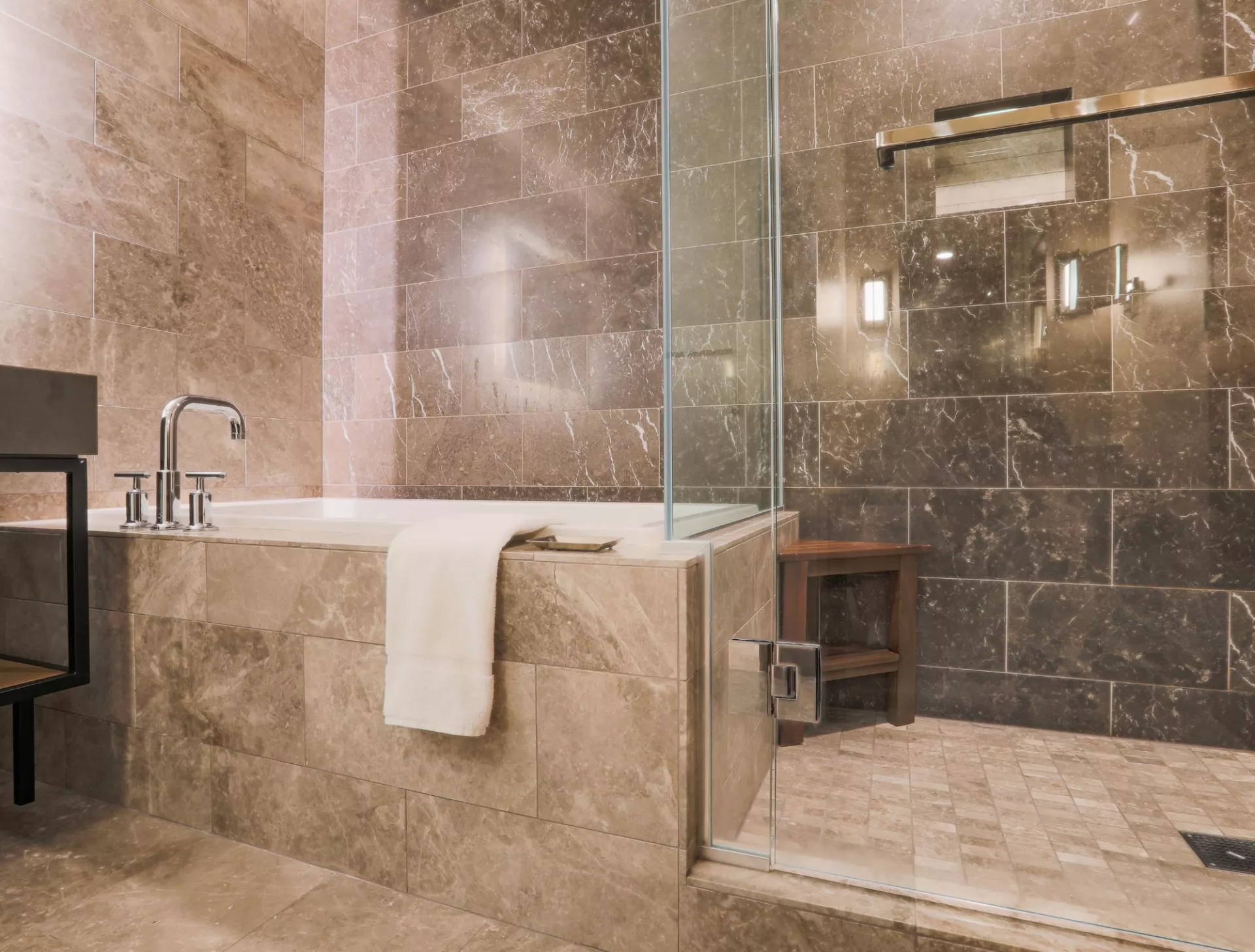 Glass Tile
Glass tile creates a clean and minimal aesthetic and acts as a great alternative to natural stone. However, it is prone to chipping along the edges, so it should not be used in high-traffic areas like bathrooms and kitchens.
Porcelain Tile
Similar to ceramic, porcelain tile distinguishes itself by offering higher durability and water resistance. It also combats freezing, fading, or cracking, making it suitable for outdoor usage and high-traffic areas, including kitchens, bathrooms, and shelf backsplashes.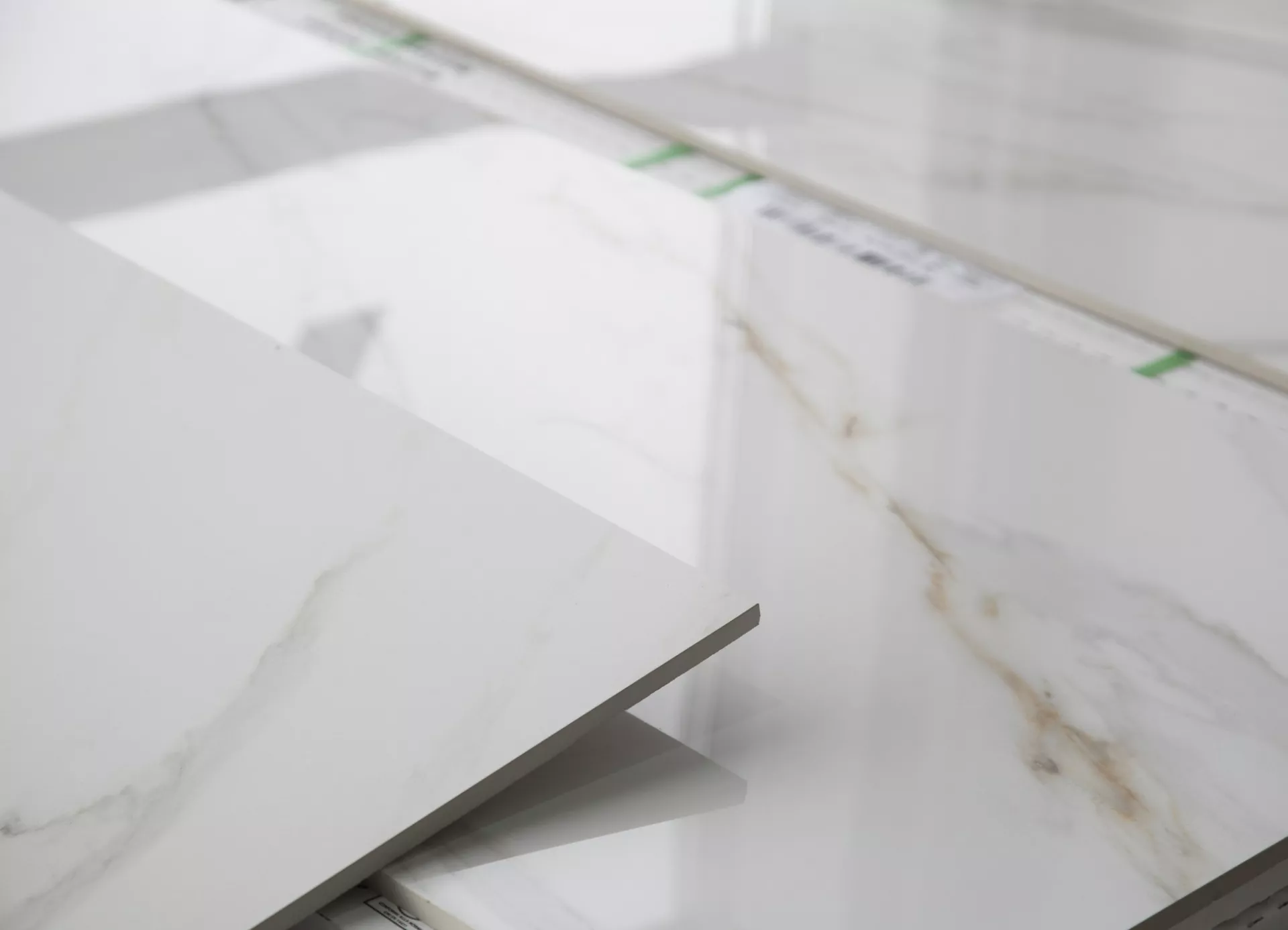 Natural Stone Tile
When looking for a more natural look, stone tile is a great pick. They introduce a touch of the outdoors and give your interior a unique look. But since stone tiles require extra maintenance and regular sealing, it is better to use them on the walls of low-traffic areas instead of the floors.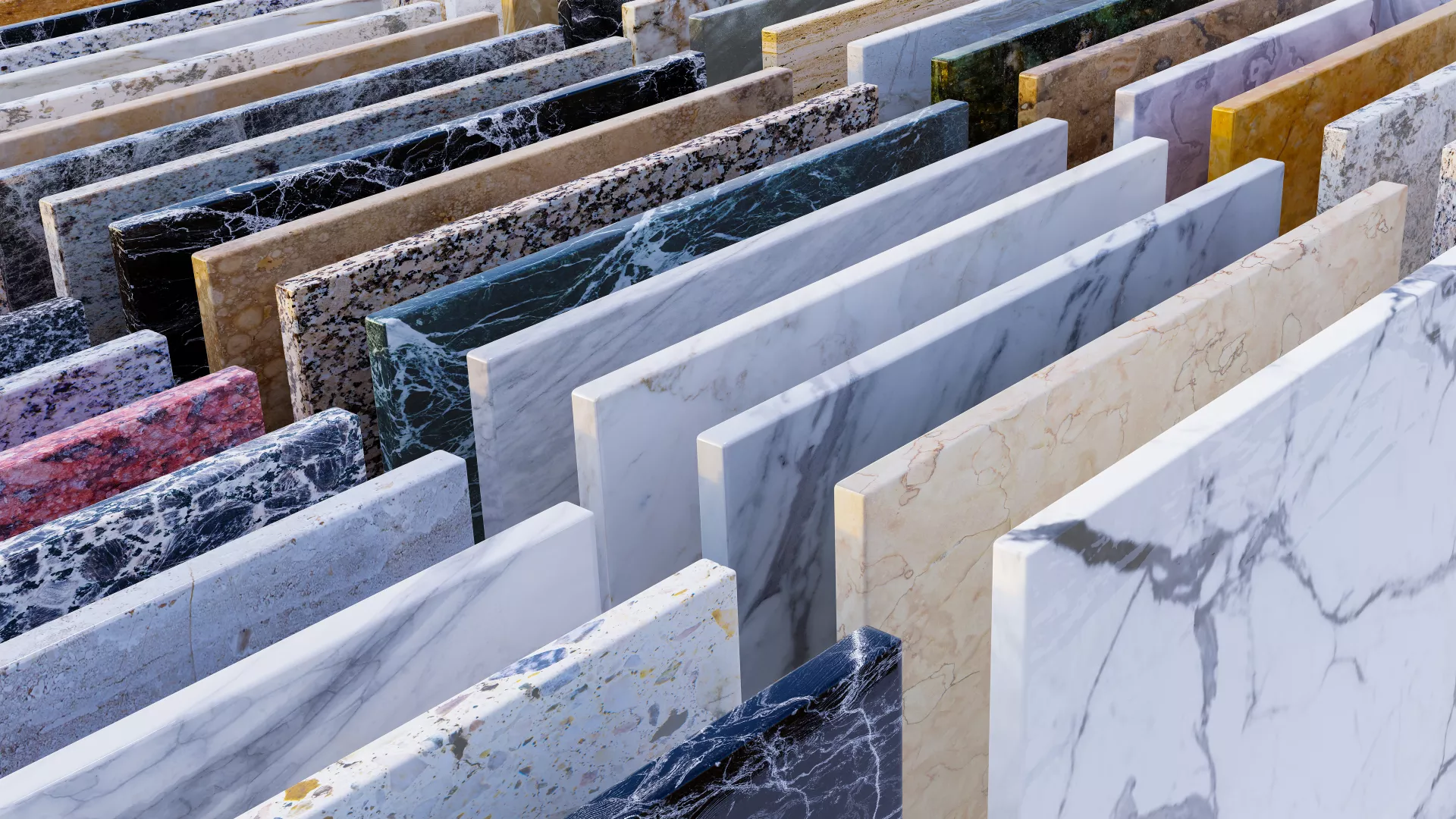 Marble Tile
Marble tile introduces a contemporary and sleek touch to any room. Having a veined or patterned design, each piece is unique and gives your home a distinct appearance. However, marble is prone to scratching, so it is normally preferred for decorative areas like shower columns and backsplashes.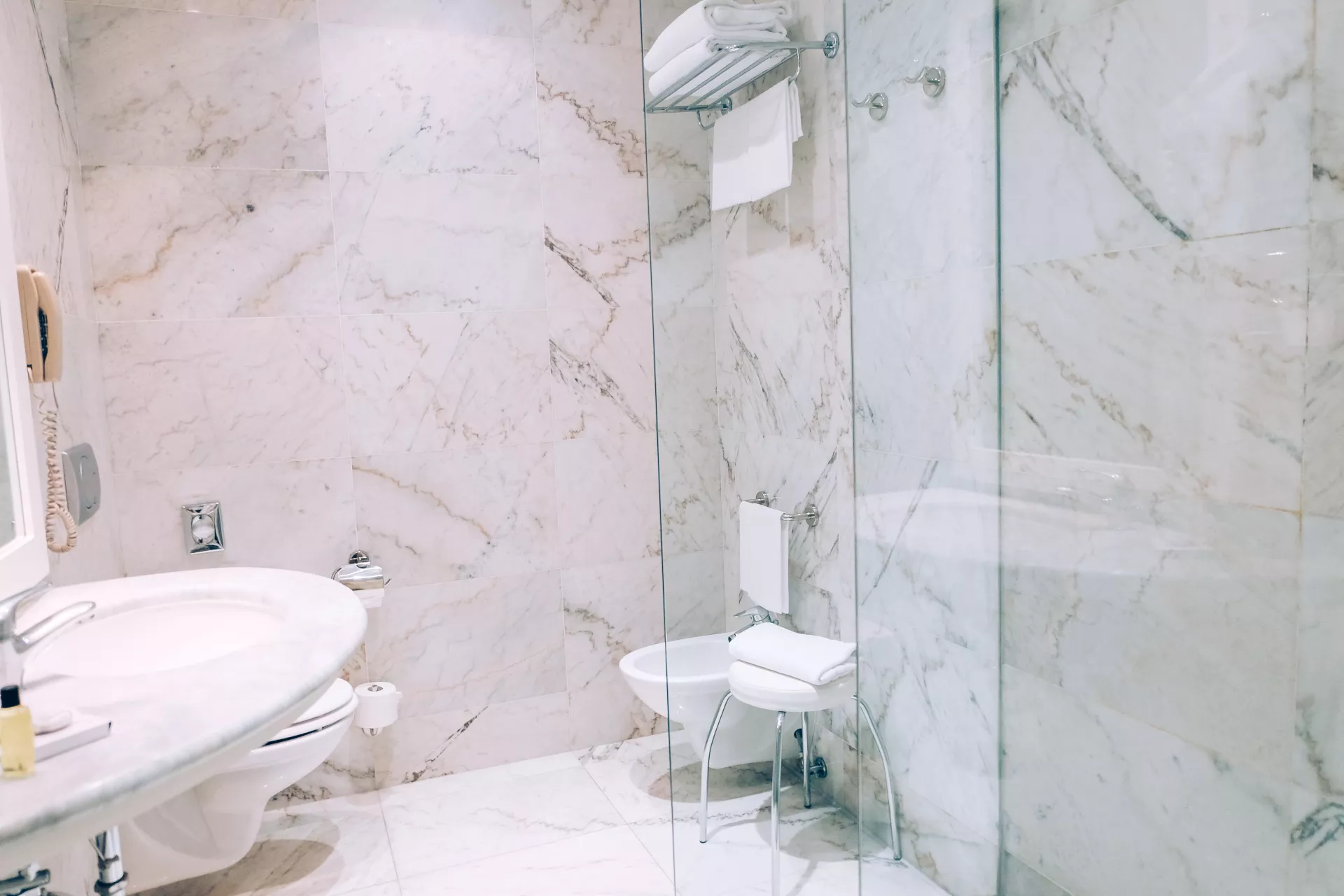 Mosaic Tile
Mosaic tile is available in various colors, styles, designs, and even materials, giving you the chance to experiment and flex your creativity in different ways. It adds extra dimension and visual interest to the space while creating stunning accent features.
It has been noted that mosaic tile tends to look dated quickly, which is why you must consider where and how you want to use it.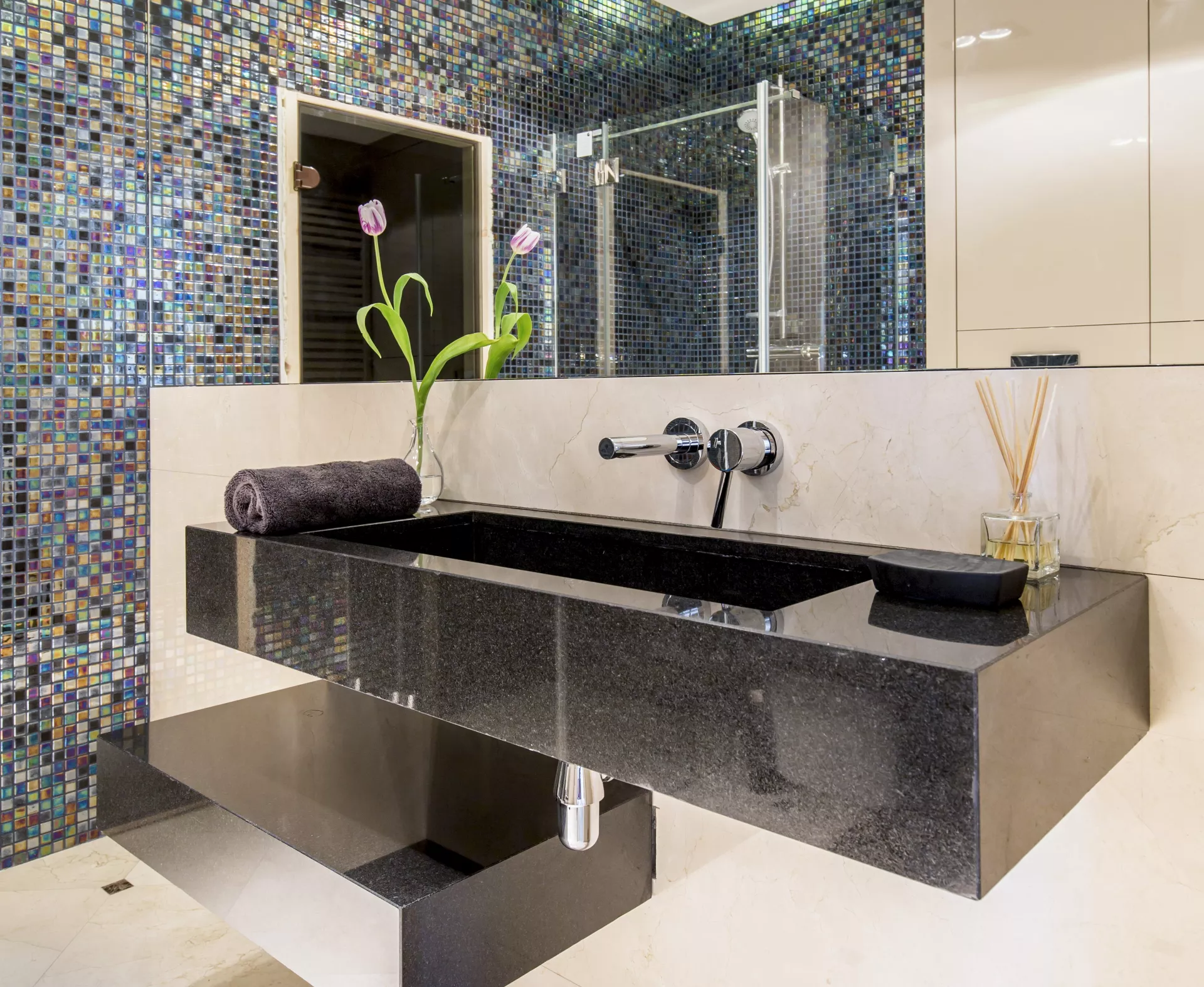 Cement Tile
Cement tile is a versatile option that provides interesting colors and patterns. Since they are extremely porous, cement tiles will develop a beautiful patina over time that sets your home apart. In the case of discoloration, these tiles can be sanded and resealed.
The only challenge you will face is that cement tiles are difficult to install and cannot be used in high-traffic areas as they require regular sealing.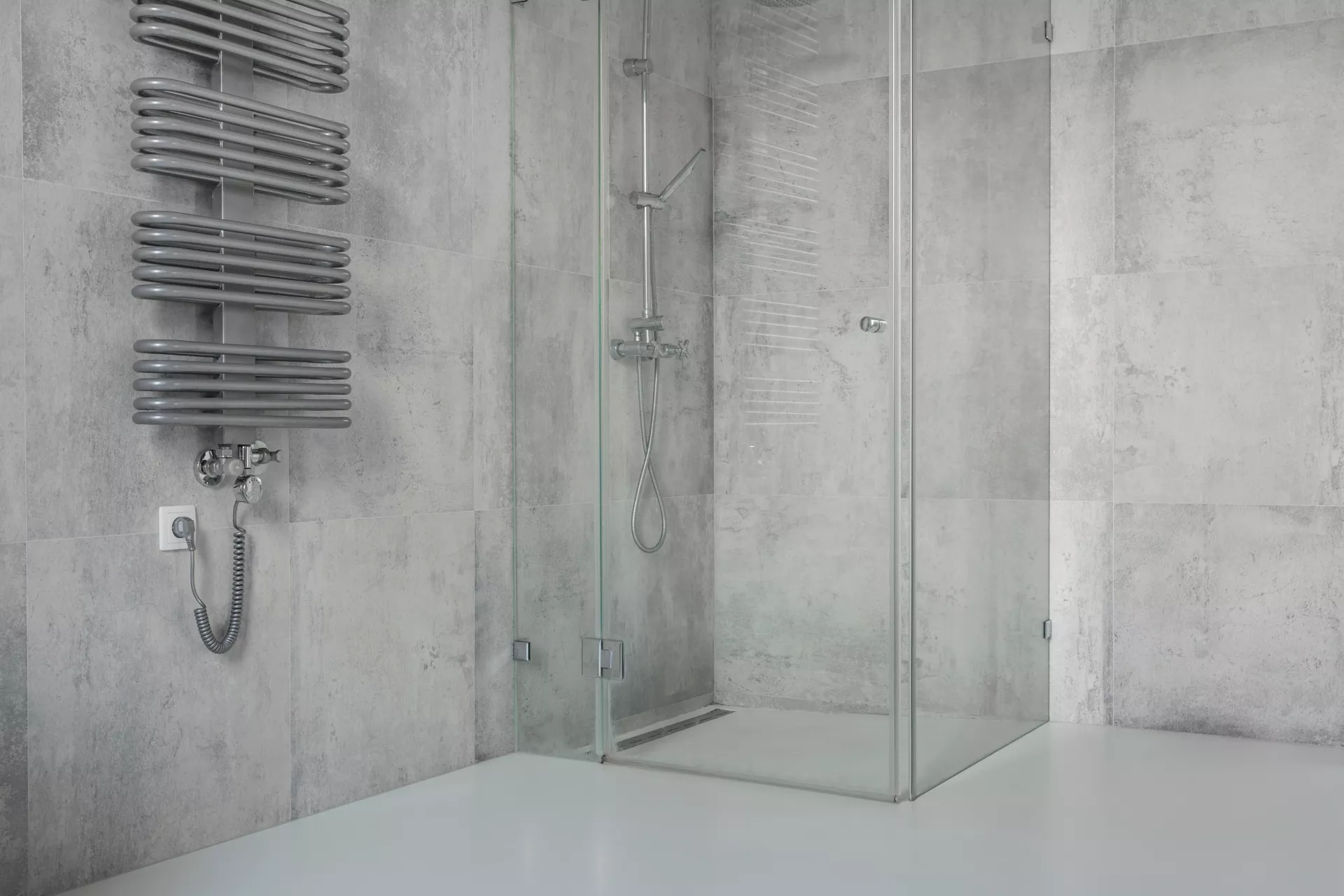 Pros & Cons of Decorating With Tiles
While decorating with tiles is a popular choice opted by almost all homeowners, the tiles pros and cons discussed below will help you decide whether or not your home and lifestyle need this decor idea.
Pros
Increase The Value of Your Property
Apart from giving your interior a modern, sophisticated, and high-end look, using tiles in your home can offer multiple extra benefits compared to carpeting or laminate flooring, for example, fire resistance and great versatility in designs and patterns.
As such, your property will attract more potential clients and ensure you a higher resale value.
Easy To Clean
Tiles are resistant to moisture, stains, and spills. A microfiber cloth dampened in a mixture of water, mild soap, and a tile cleaning solution is enough to keep your tiled floors and backsplashes clean and shiny.
Durable and Long-Lasting
Tiles have long been known for their high durability and extended lifespan. Being easy to clean and resistant to stains and water, tiles are capable of bearing high traffic levels for many years without showing prominent signs of damage and weariness. In fact, with the right cleaning and maintenance, they will even last you for up to 20 years!
Cons
Grout Lines Are Difficult To Maintain
When installing floor tiling, the tiles are bordered with a small line of grout in-between each piece. To keep your floors looking new and fresh, it is important to prevent the grout from being exposed to any staining or cracking.
While monitoring and cleaning are the basics, applying a special grout sealer that locks out moisture can also help. However, this means grout lines will require a bit extra effort and care to stay bright and clear.
Feel Hard And Cold Underfoot
For people who like to walk around barefoot in the house, the cold and hard feeling of tiles may be annoying. You will have to add radiant heat under the tile or lay out rugs in different places to warm up the floors.
Tiles are also not very good at absorbing sounds like footsteps or dragging furniture. Methods like absorption, damping, decoupling, and mass addition are needed to improve the soundproofing of your home.
Difficult To Install
Tiles require professional skills and tools to be installed, which might also raise the cost of installation. In the case of DIY-ing the task, there is a high risk of creating expensive blunders.
Tips & Tricks To Buy The Right Tiles
Purchasing and installing the right tiles can save you from a lot of stress and hassle down the lane. So to make sure you make the most of your buck, start by viewing the style of your home to pick a tile design that complements and fits in with the overall theme. Don't forget to decide on a contrasting grout color.
Then, see where the tiles will be installed to choose the best material and the right size accordingly. For the material, see if the tiles need to be moisture-resistant, stain-resistant, slip-resistant, etc., while for the size, decide whether you need big or small dimensions. Small bathrooms, for example, look great with big options like format tiles, while smaller mosaic tiles can go in a spacious kitchen.
Moving on, consider the available light levels. If it feels dark and gloomy, glossy tiles in neutral colors can make the space feel brighter, airier, and visually open. Whatever you choose, make sure to view the price for each option beforehand.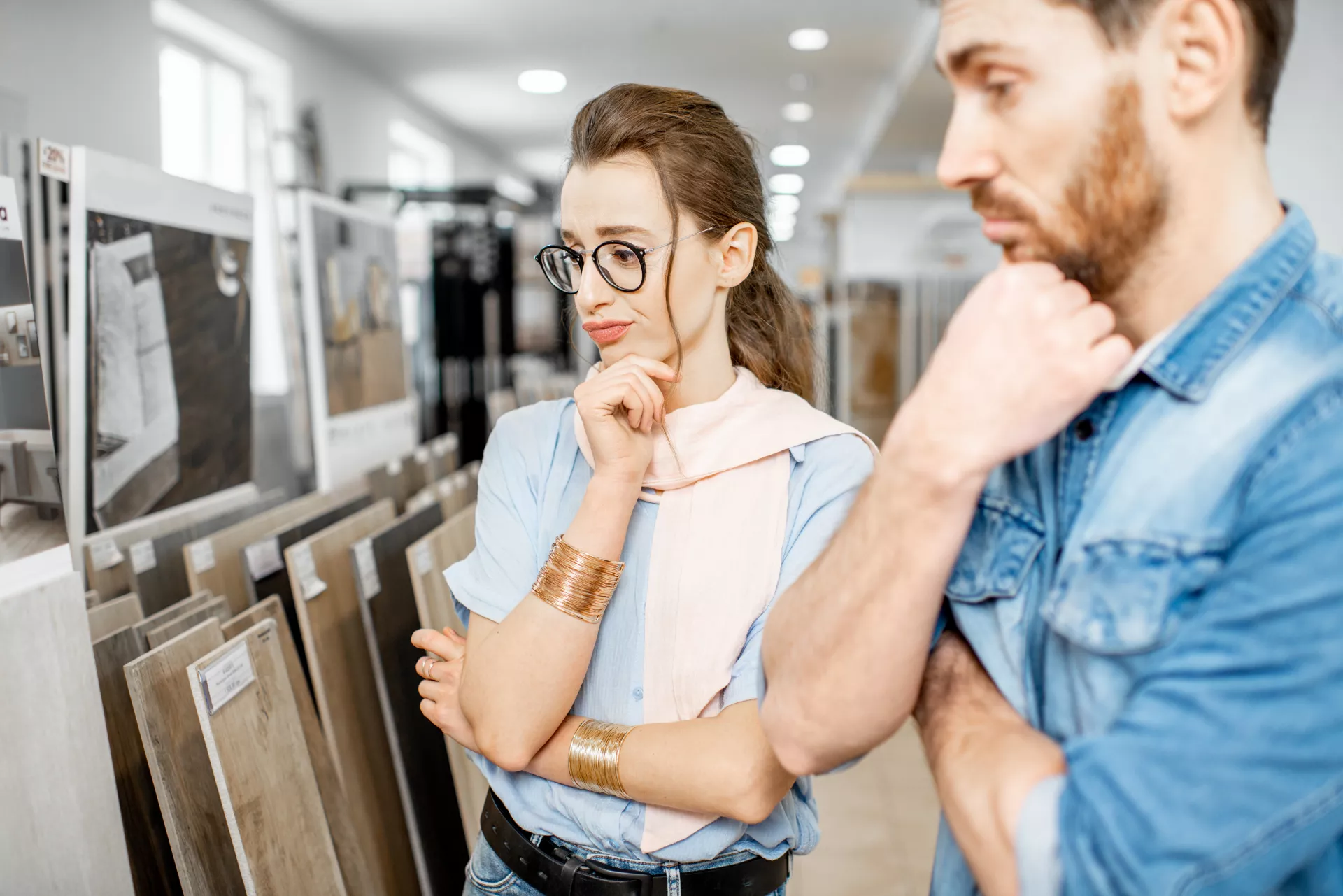 Keep in mind batch color differences.
It's essential to be aware that the color of tiles can vary slightly from batch to batch. This is a common issue with ceramic and porcelain tiles, as they are often produced in large quantities, and the color can vary slightly from batch to batch.
To avoid this, it's important to order enough tiles to complete the entire project at once to match the color throughout the space. If you need to order more tiles later, try to purchase them from the same batch or manufacturer to ensure consistent color.
Conclusion
From laundry rooms and entryways to bathrooms, kitchens, and shower cubicles, tiles can instantly uplift and enhance the look of any room you install them in — given that you choose the right color, pattern, and size. Just make sure to create a coherent flow between the outdoor and indoor areas by matching the interior tile with the exterior version. For the floors and walls, look for something in the same finish, like matte, polished, glazed, etc., to create a space that looks inviting, complete, and beautiful.
Find more information about home remodeling in our BLOG.