3D Kitchen and Bathroom Countertop Visualizer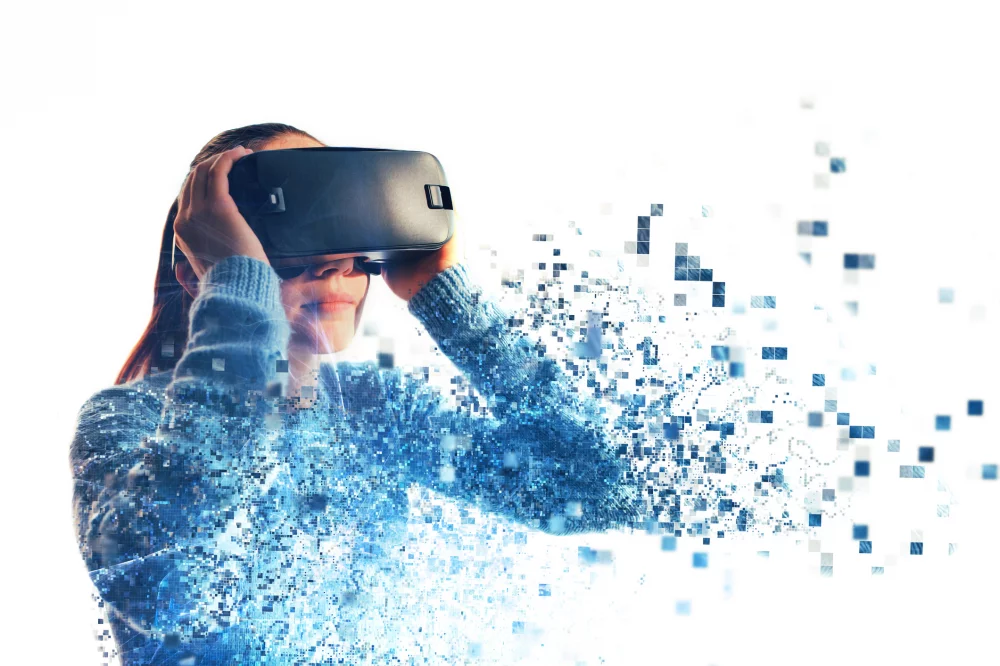 A New Immersive Experience
Our 3D visualizer leverages advanced technology to transform clicks into sales. When visitors navigate to any point in the 3-dimensional room with just a tap, they fully experience the space. Additionally, they can explore countless combinations of your products from various angles, enhancing the realism of the experience. When they have clarity about their choices, their satisfaction soars even before making a purchase! After all, a realistic experience equates to higher visitor clarity and satisfaction and, ultimately, more business for your clients.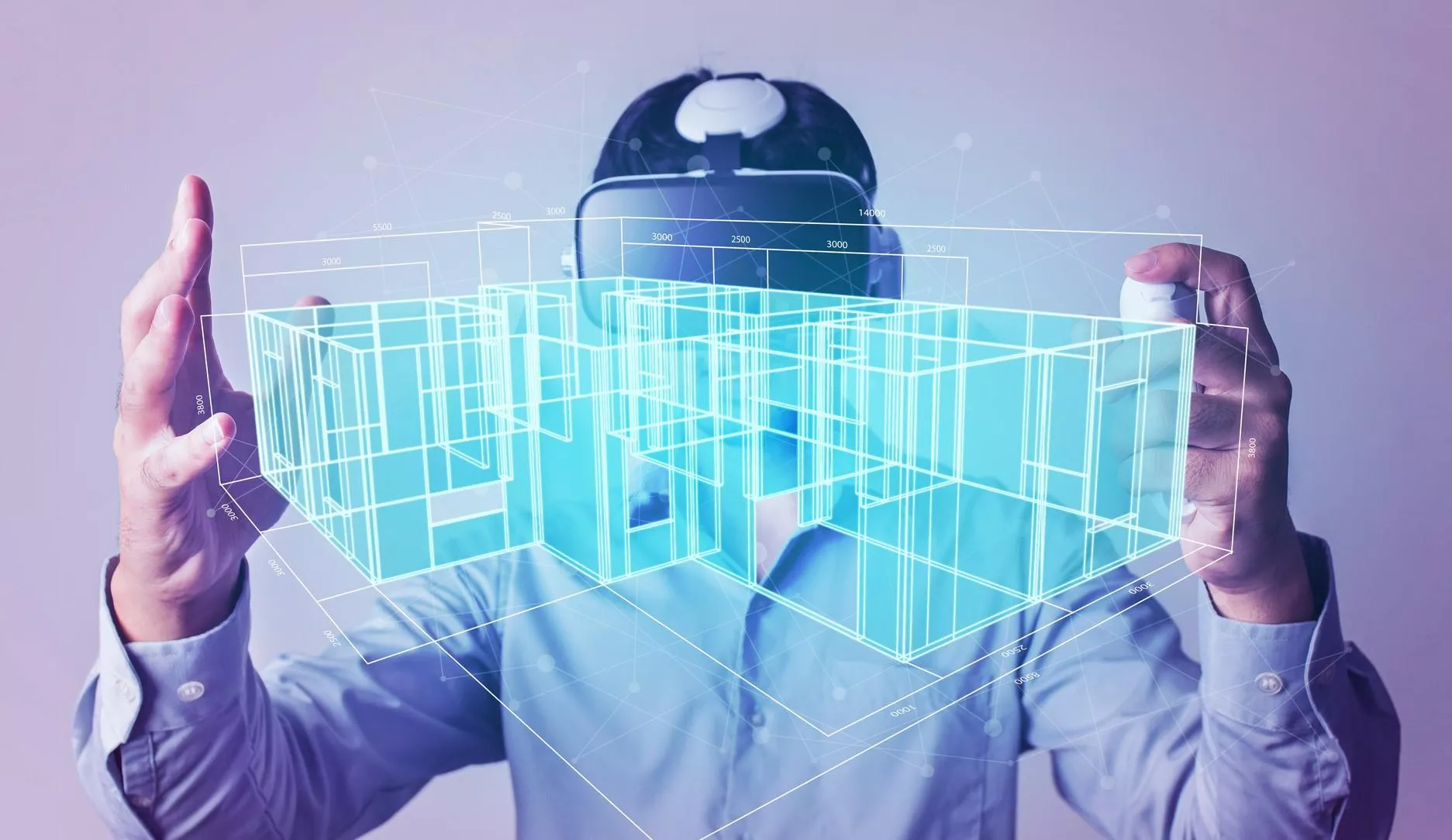 Multiple Choice of Rooms
Your wish is our command! Given that 3D visualization has enhanced sales for kitchen and bathroom spaces, we've responded to public demand by expanding our range of virtual spaces. You can now request any room of your choice, and we will breathe life into the concept.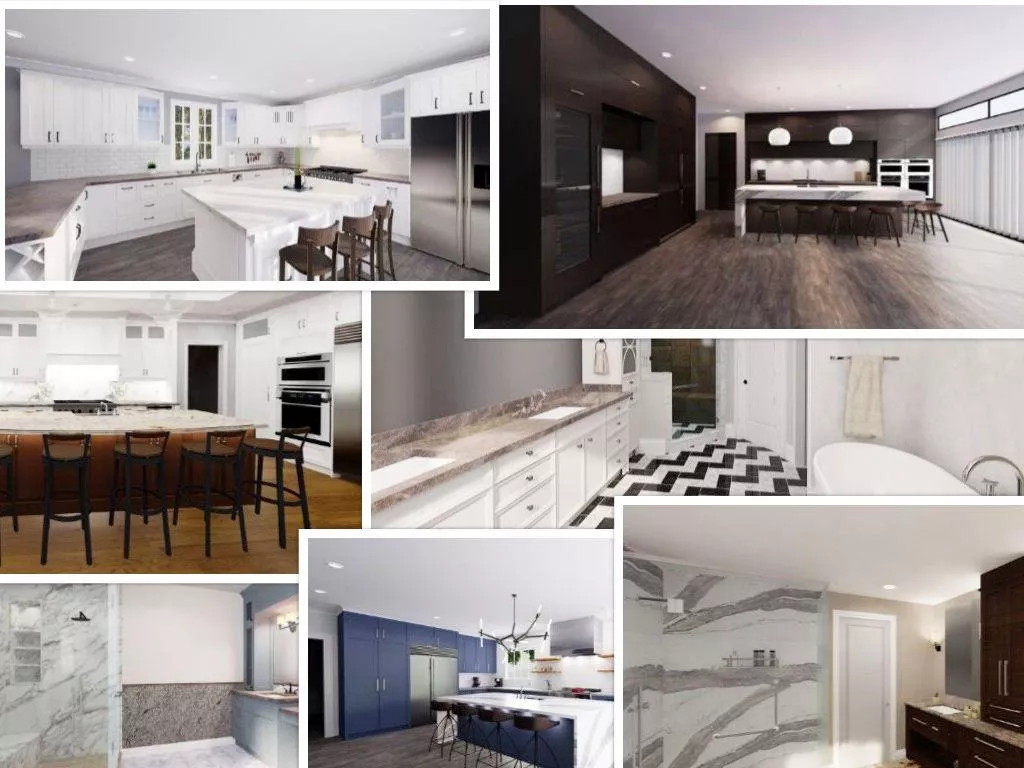 A Visualization or Reality?
We use Physically Based Rendering (PBR) technology in our countertop visualizer to ensure every nook and cranny of your visualization competes with reality. Every detail, from varied stone textures and crisp edges to the subtle interplay of shadows and reflections, is meticulously crafted. This ensures your customers are deeply enveloped in a captivating 'virtual reality' experience."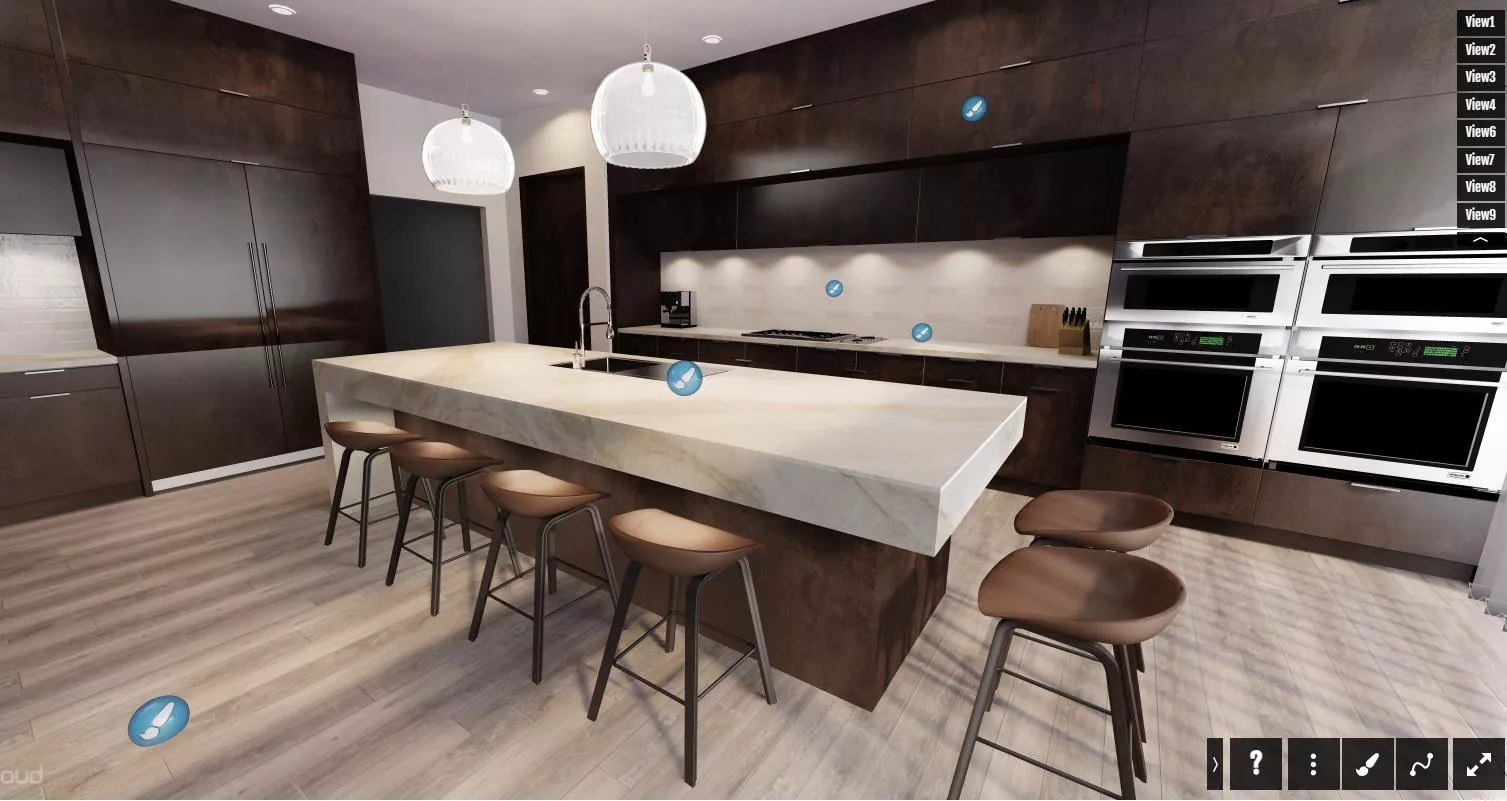 Compatible With All Devices
We like to keep things simple and accessible for all our clients. Our 3D visualizer works flawlessly on any modern browser and all devices — without any apps or plugins to install.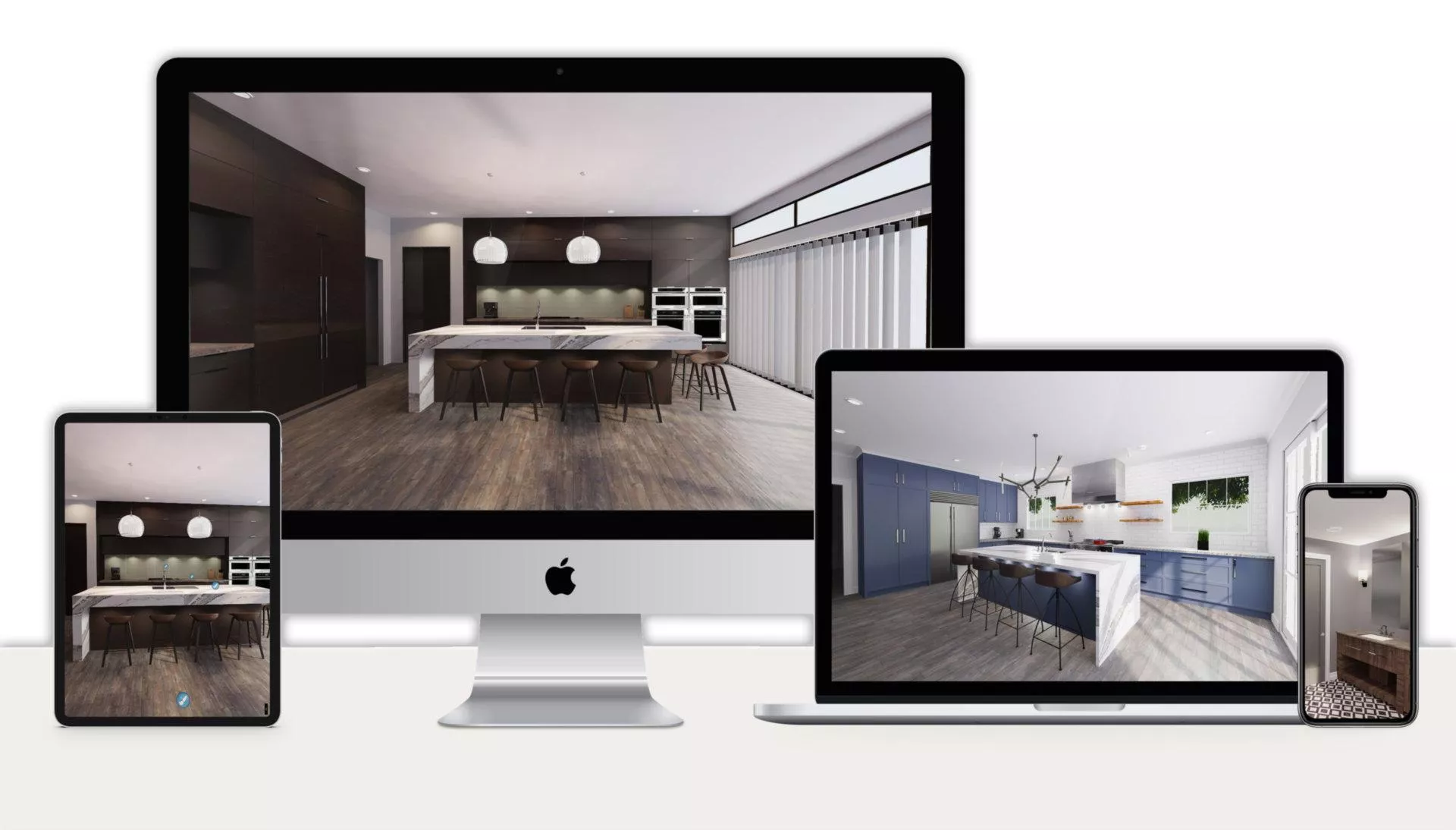 Take Your Clients On A Virtual Tour
Let your customers immerse themselves in virtual reality by guiding them through the visualization. Our 3D visualizer is compatible with the latest VR headsets, offering visitors a glimpse into the future of design. They'll enjoy a complete feeling of your products' concept (tangible design plan) before returning to reality and saying yes to your offer.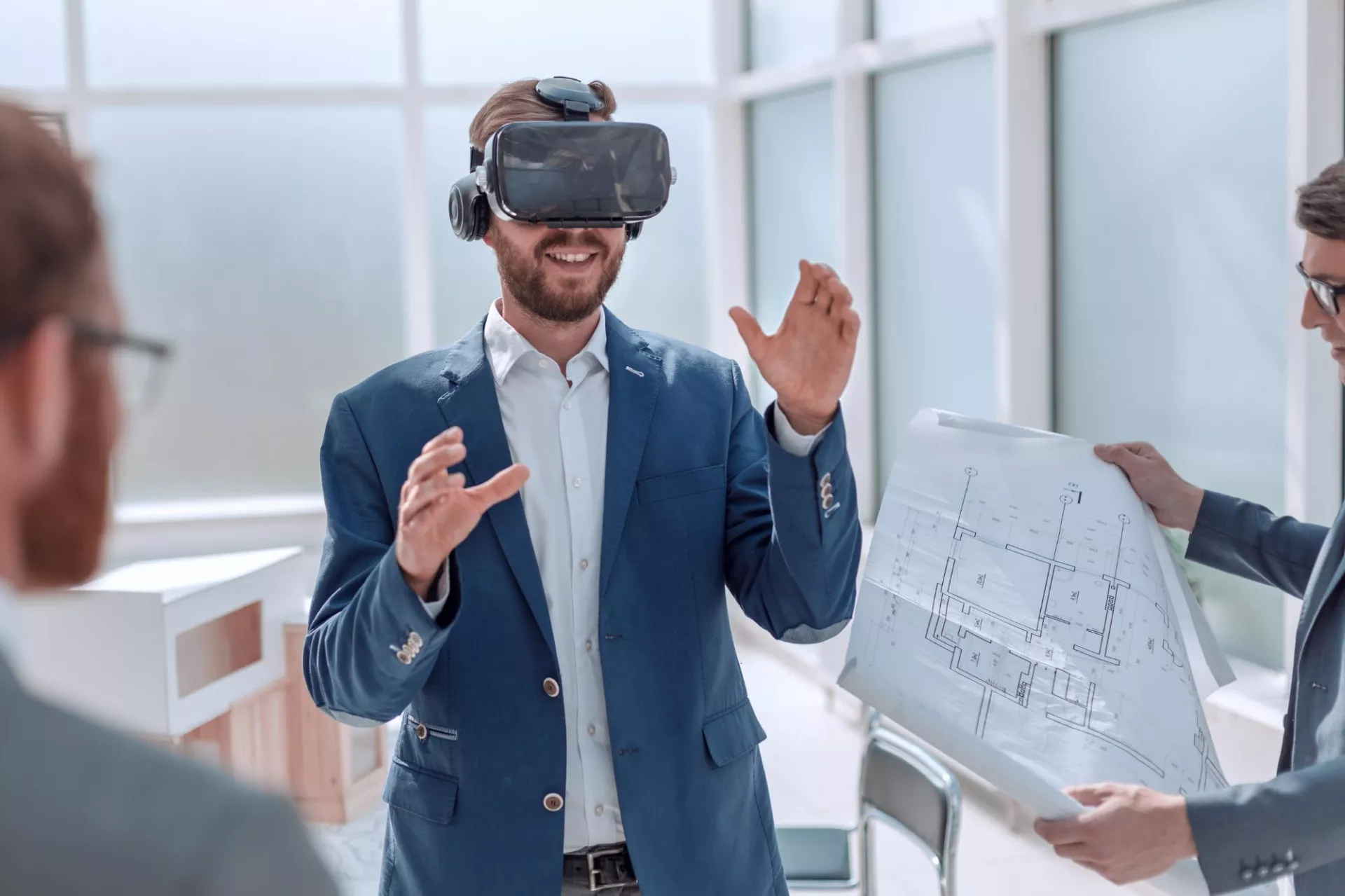 Automatic Addition of New Products
We love making things simple and seamless for you. So, when we designed our visualizer, we ensured new products you add to your inventory are automatically integrated.. This means you can use your new products immediately after adding them to the list without extra work.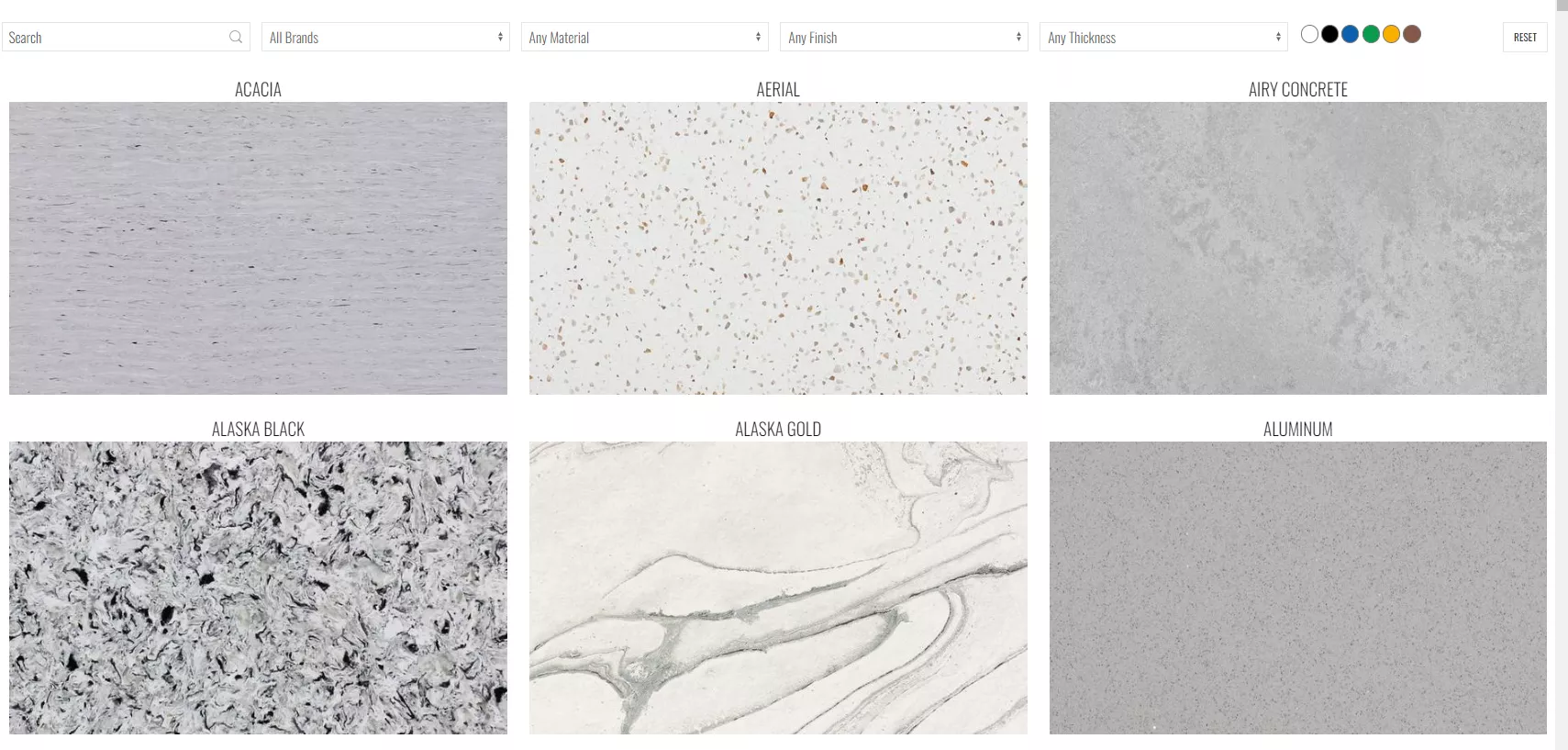 Don't Get Left Behind! Top Businesses Are Boosting Their Game With Our Visualizer.
Over 100 companies across the USA and Canada have already signed up and successfully used our visualizer to attract new customers. As a result, they observe increased time spent on their page, more involvement, better conversion, and revenue growth.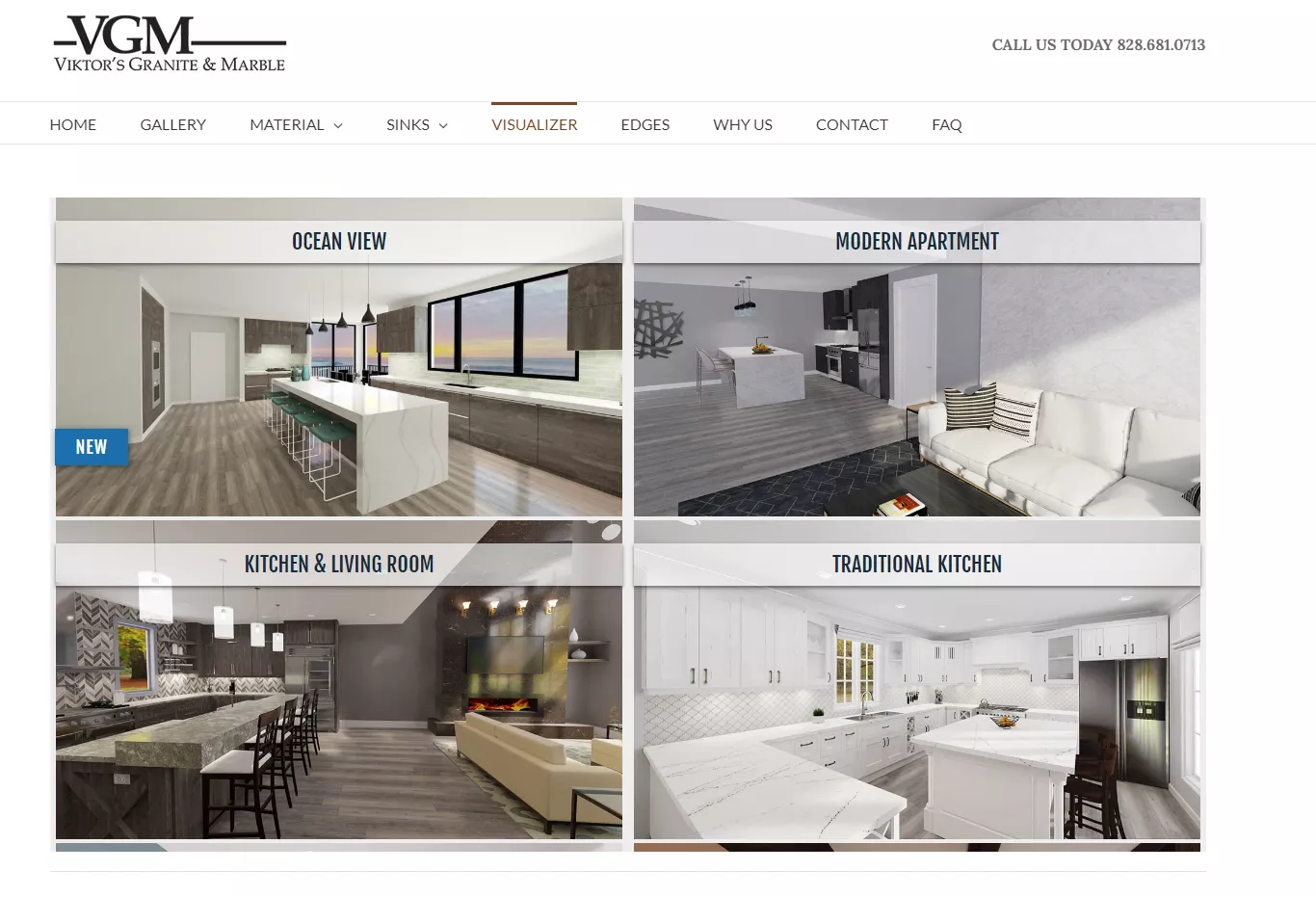 Don't Believe Us? Try It Yourself!
With all the benefits mentioned above, our 3D countertop visualizer promises to bring more business your way. And if you think it's too good to be true, give it a go today!
Click on any room below to start visualizing.