Bathroom remodeling: the most popular questions answered.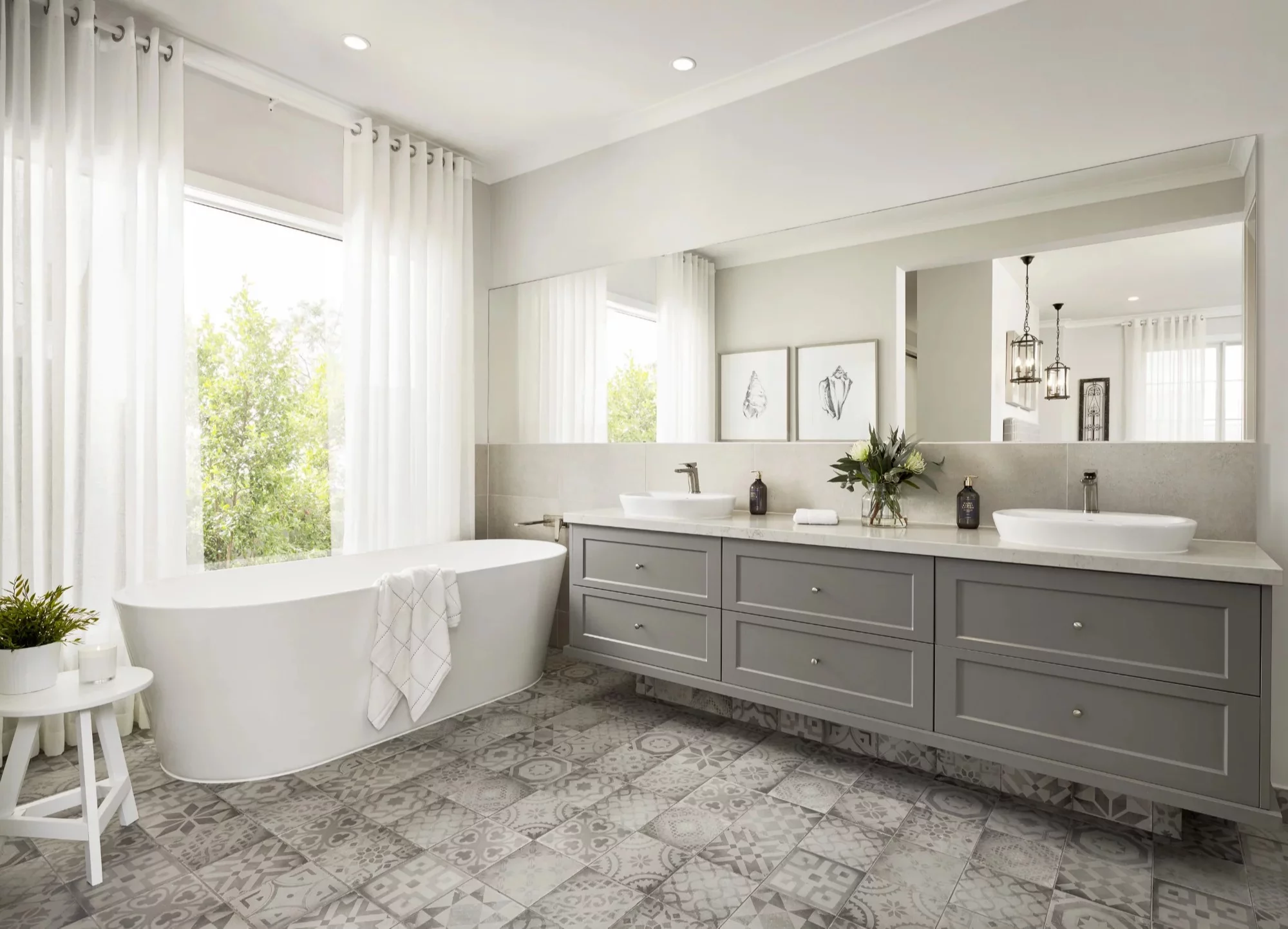 What is Bathroom remodeling?
Bathroom remodeling is the process of modernizing and enhancing a bathroom's look and functionality. This can include replacing fixtures, installing new tile or flooring, painting, and updating lighting and electrical work. A bathroom remodel can be a major project that involves a significant investment of time and money, but it can also add value to your home and improve your quality of life.
Are there different types of remodeling?
There are several types of bathroom remodeling that you can consider, depending on your budget, style preferences, and the extent of the renovation you want to undertake. Some common types of bathroom remodeling include:
Cosmetic remodeling: This type of remodeling involves cosmetic updates to the bathroom, such as painting the walls, replacing the countertops or fixtures, and installing new tiles. It's a budget-friendly option that can give the bathroom a fresh look without significant changes.
Partial remodeling: If you want to make more significant changes to your bathroom but don't want to do a complete renovation, partial remodeling may be a good option. This might involve replacing the vanity, toilet, or shower or adding new features such as a towel warmer or heated floor.
Full remodeling: A full remodel involves a complete overhaul of the bathroom, including tearing out and replacing all of the fixtures, tiles, and finishes. It's a more extensive and expensive project, but it allows you to transform the look and functionality of the space completely.
Universal design: If you or someone in your household has mobility issues, you might consider remodeling the bathroom to make it more accessible. This can involve adding grab bars, a walk-in shower, or a raised toilet, among other modifications.
Green remodeling: If you're environmentally conscious, consider remodeling your bathroom with eco-friendly materials and energy-efficient appliances. This can include low-flow toilets, Energy Star-rated showerheads, and recycled glass tiles, among other options.
What does the Bathroom remodeling process look like?
There are many different approaches you can take to bathroom remodeling, and the specific steps you will need to take will depend on the scope of your project. Some common steps in a bathroom remodel might include:
Planning and design: Determine your budget, create a plan and design for the new bathroom, and gather materials and supplies.
Demolition: Remove any existing fixtures, tiles, or other materials that will be replaced.
Plumbing and electrical work: Install new pipes, drains, and other plumbing components as needed, and update any electrical work.
Flooring and tiling: Install new flooring or tile as desired.
Fixtures: Install new vanities, sinks, toilets, showers, and other fixtures.
Finishing touches: Add final touches, such as paint, lighting, and hardware.
It can be helpful to work with a professional contractor or designer to help plan and execute your bathroom remodel.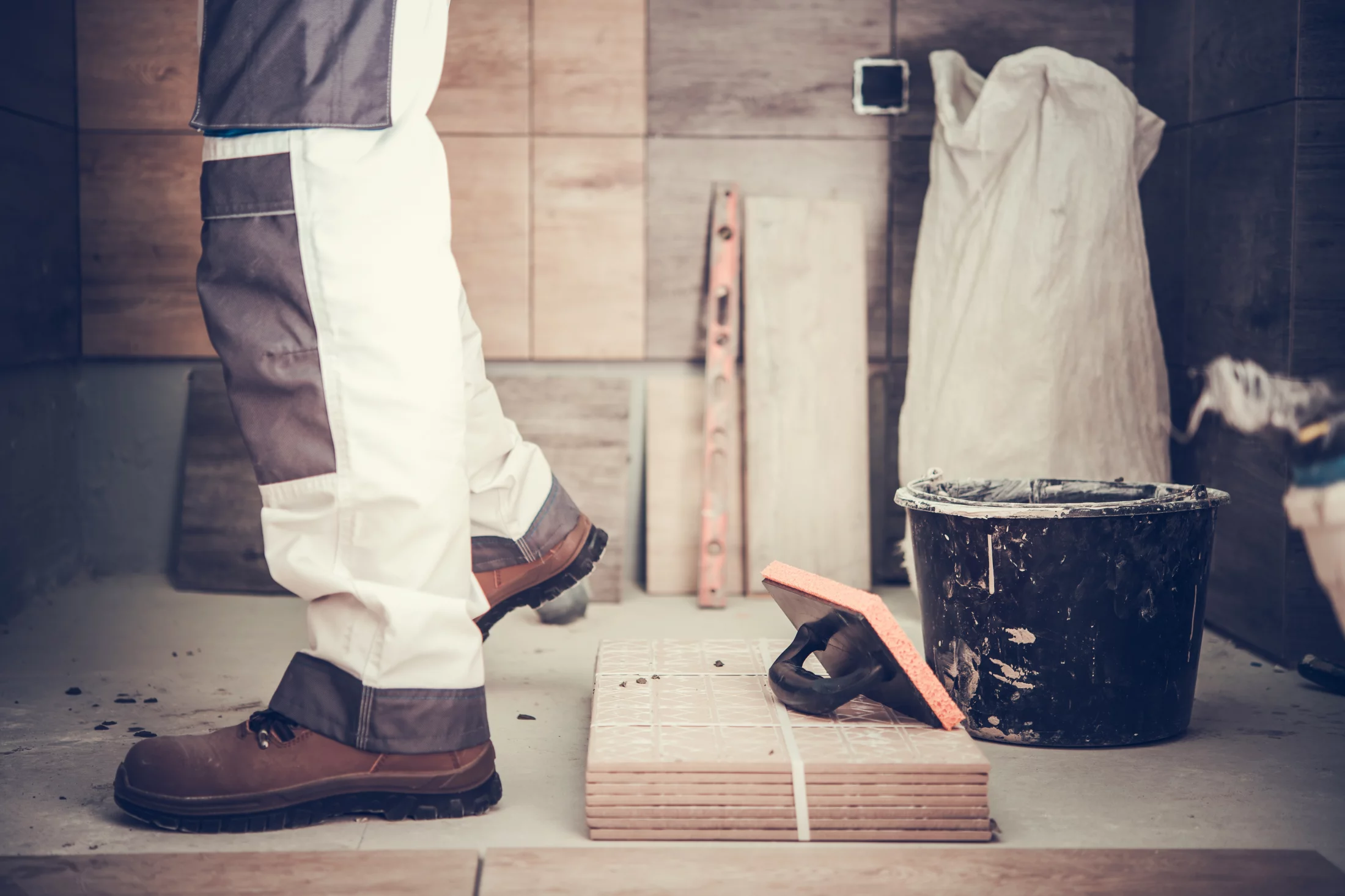 How much will it cost to remodel my bathroom?
The expense of renovating a bathroom can fluctuate widely depending on factors such as the dimensions of the bathroom, the materials selected, and the extent of the remodel. On average, a minor bathroom remodel can cost around $10,000 to $25,000, while a major bathroom remodel can cost upwards of $40,000 or more. However, it is important to keep in mind that the cost can vary greatly depending on the specific details of your project and location. Factors that can influence the price include the size of the bathroom, the quality of the materials, the complexity of the design, and the location. It is best to consult with bathroom remodeling professionals to get a more accurate estimate for your project.
How long does a bathroom remodel take?
Depending on the size and complexity of the project, the length of time required to remodel a bathroom may differ substantially. A simple remodel, such as updating fixtures, paint, or tile may take as little as a week or two to complete.
A more extensive remodel can take several weeks or even months to complete, such as reconfiguring the layout or adding new features. The size of the bathroom, the supplies utilized, and the difficulty of the labor all affect how long it takes to redesign.
However, a standard bathroom remodel can take anywhere from 2 to 8 weeks, assuming all necessary materials and permits are available and there are no significant complications or delays. It's also important to consider that unexpected issues can arise during the remodel, which can cause delays.
Hiring a professional contractor with experience and a good reputation can help minimize these delays and ensure the project is completed promptly.
What are the crucial elements to take into account when planning a bathroom renovation?
When remodeling a bathroom, some of the most important factors to consider include the following:
Functionality: Make sure the layout and design of the bathroom meet your needs and improve the functionality of the space.
Budget: Determine a budget for the remodel and stick to it.
Materials: Choose durable, high-quality materials that withstand a bathroom's moisture and wear and tear.
Lighting: Consider the natural light and artificial lighting options available and how they will affect the overall look and feel of the space.
Ventilation: Adequate ventilation is essential to prevent mold and mildew buildup and to keep the air fresh.
Accessibility: If necessary, consider adding accessibility features such as grab bars, a curbless shower, or a walk-in tub to make the bathroom safer and more user-friendly for those with mobility issues.
Permits: Check and secure the necessary permits before starting the remodel.
Hiring a contractor: Consider employing a qualified contractor with the knowledge and skills to do the remodeling effectively.
Drainage: Ensure the bathroom has proper drainage to prevent water damage.
Storage: Make sure to have enough storage space in your bathroom to keep it clutter-free and organized.
What are the most popular bathroom remodeling ideas?
Spa-like retreat: Adding luxury features such as a freestanding tub, a rain showerhead, and heated floors can turn your bathroom into a spa-like retreat.
Modern design: Sleek and minimalist design elements, such as floating vanities, frameless glass shower enclosures, and modern light fixtures, can give your bathroom a contemporary look.
Walk-in shower: Replacing a traditional bathtub with a walk-in shower can make the bathroom feel larger and more accessible.
Double vanity: Adding a double vanity or two separate sink areas can provide more counter space and storage and increase functionality for multiple users.
Natural elements: Incorporating natural elements such as wood, stone, and plants can bring warmth and a sense of calm to the space.
Lighting: Good lighting is important in any bathroom; by adding recessed lights, pendants, or sconces, the bathroom will look modern and elegant.
Storage: Maximizing storage is important; consider adding extra storage spaces like shelves, drawers, or a linen closet.
Heated floors: Heated floors can provide warmth and comfort underfoot, particularly in colder climates or during the winter months.
Smart home technology: Adding smart home technology, such as voice-controlled lighting and temperature, can make the bathroom more convenient and efficient to use.
Vintage or Rustic: Incorporating vintage or rustic elements such as reclaimed wood, clawfoot tubs, and vintage-inspired hardware can give the bathroom a cozy, charming look.
What are the most recent trends in bathroom design?
Here are some of the latest bathroom design trends:
Natural elements: Incorporating natural elements such as wood, stone, and plants into the bathroom design can bring warmth and a sense of calm to the space.
Textured tile: Textured tile is becoming increasingly popular as it adds visual interest and depth to the bathroom.
Black fixtures: Black fixtures and hardware are an elegant and trendy design element that can add sophistication to a bathroom.
Industrial style: Industrial-style bathrooms are becoming more popular, featuring raw materials such as concrete and metal.
Smart home technology: Smart home technology is becoming more prevalent in bathroom design, allowing for things like voice-controlled lighting and temperature.
Biophilic design: A style that incorporates elements of nature and a connection to the outdoors to create a relaxing and healthy environment.
Statement lighting: Statement lighting and bold light fixtures can add drama and interest to the bathroom design.
Mixed materials: Mixing wood, stone, and metal materials can add depth and texture to the bathroom design.
Vintage or Retro: Vintage or Retro styles are becoming popular, featuring elements such as clawfoot tubs, vintage-inspired hardware, and hexagonal tiles.
Bold Colors: Using bold and bright colors can create a statement in the bathroom, making it look modern and stylish.
It's important to note that bathroom design trends are constantly evolving, and what is popular now may change in the future. It's best to consider your personal preferences and the overall style of your home when planning a bathroom remodel.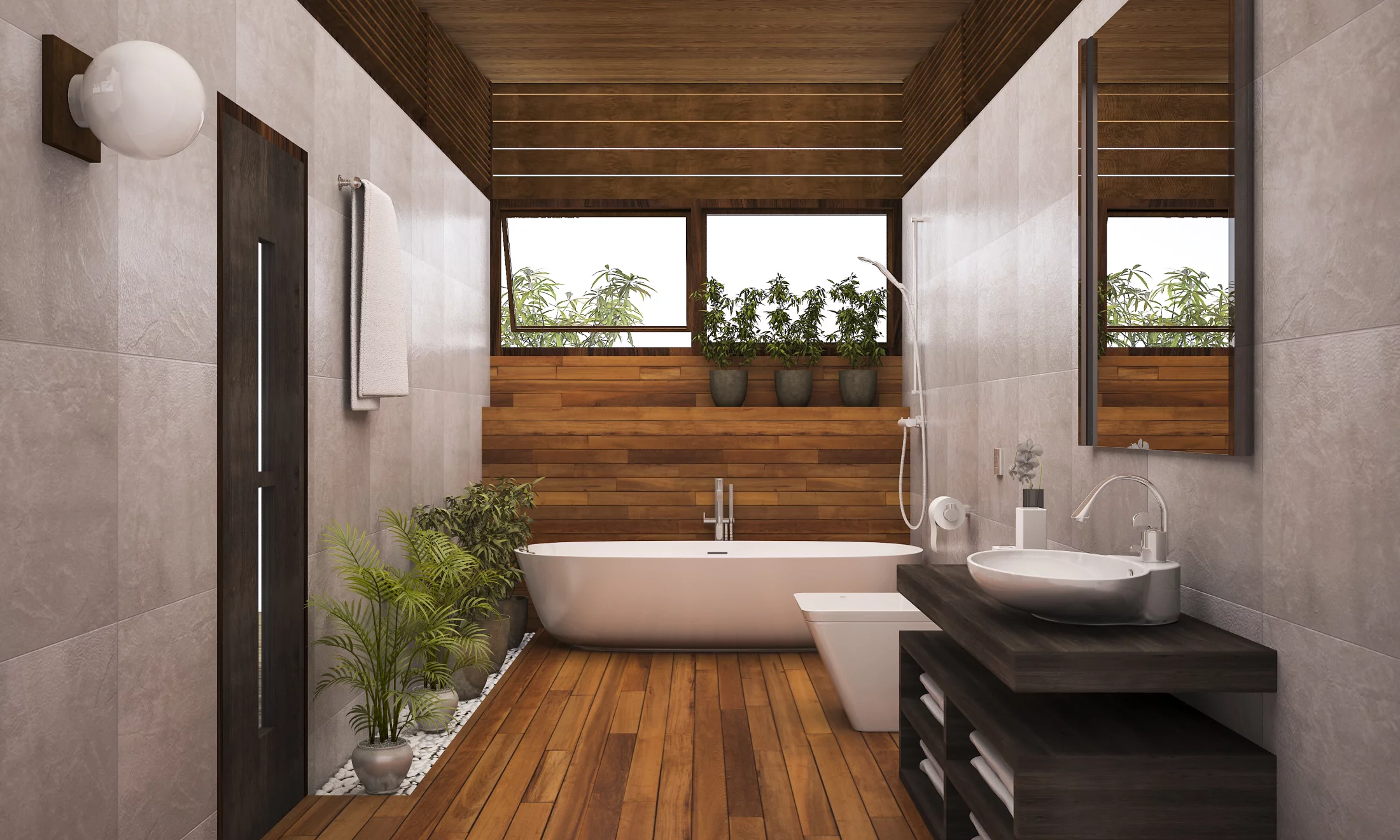 Are there any techniques to create the illusion of a bigger bathroom in a small space?
Here are some suggestions for making a modest bathroom appear larger:
Use light colors: Light-colored walls, flooring, and fixtures can make a small bathroom feel more spacious.
Add mirrors: Mirrors can make a room appear larger by reflecting light and creating an illusion of more space.
Use a shower curtain: A clear shower curtain or glass shower door can make the room feel more open and less cramped.
Install floating shelves: Installing floating shelves instead of bulky cabinetry can make the room feel less cluttered and more open.
Use glass partitions: A glass partition instead of a solid wall can make the room more open and spacious.
Keep it simple: Avoiding too much clutter and using simple, clean lines can make the room feel more spacious.
Lighting: Adding recessed lighting or a skylight can increase the amount of natural light in the room and make it feel larger.
Maximize vertical space: Use tall, skinny storage solutions and shelves to maximize the vertical space in your bathroom.
Avoid dark colors: Dark colors tend to make a room feel smaller, so avoid using them in small bathrooms.
Go frameless: Frameless shower doors or glass partitions can make the bathroom look bigger as they do not obstruct the view.
Note that while these tips can help make a small bathroom appear larger, they will not necessarily change the size of the room. If you have a small bathroom, it is important to be mindful of the layout and design and choose furniture and fixtures that are appropriately sized for the space.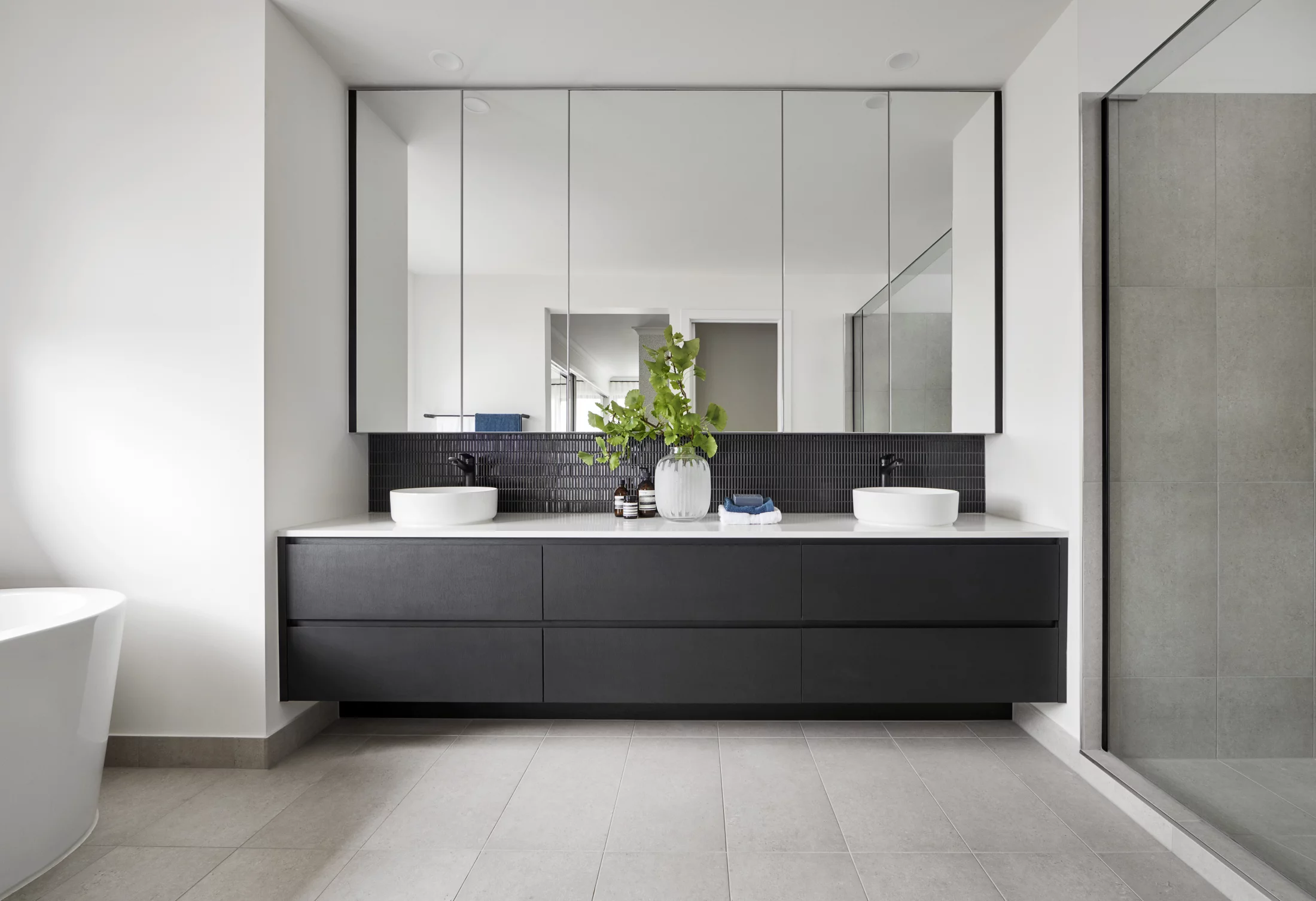 Is it advisable to bring on a professional designer for my bathroom remodel?

Whether or not to hire a designer for a bathroom remodel depends on your specific needs and goals for the project. A designer can help you create a cohesive and functional design, select materials and finishes, and ensure that the project stays on budget and on schedule. They can also help you navigate any necessary permits and code requirements. However, if you have a clear vision for your bathroom remodel and are comfortable managing the project yourself, you may not need to hire a designer. Ultimately, the decision to hire a designer should be based on your level of experience and comfort with the remodeling process, and your budget for the project.
How to find a good remodeling company?
When hiring a company to remodel your bathroom, keep the following factors in mind:
Experience: Look for a company with a proven track record of successfully completing bathroom remodeling projects.
Quality of work: Look at photos of the company's previous work and ask for references to gauge the quality of their work.
Attention to detail: A good bathroom remodeling company will be detail-oriented and take the time to ensure that the work is done correctly.
Professionalism: Choose a company that is reliable, punctual, and easy to work with.
Pricing: Get estimates from multiple companies and compare prices to ensure you get a fair price for the work.
It is also a good idea to ask for a written contract that clearly outlines the scope of work, timeline, and payment terms before any work begins. By doing this, you'll be able to safeguard your interests and ensure the job is finished to your satisfaction.
Can I add a shower or a bathtub during the remodel?
It is possible to add a shower or bathtub during a bathroom remodel. However, the feasibility of adding a shower or bathtub will depend on the current layout and plumbing of your bathroom.
Adding a shower or bathtub will require relocating existing plumbing and electrical lines, which can be a significant undertaking. It may also require modifications to the flooring and framing of the bathroom.
If you are considering adding a shower or bathtub, it's important to consult with a professional contractor or plumber to determine the feasibility and cost of the project. They will be able to advise you on the best options for your bathroom and help you plan the renovation to ensure that the new shower or bathtub is appropriately installed and functions correctly.
Remember that adding a shower or bathtub may require additional permits and inspections, so it's important to consult with your local building department to ensure that the project meets all local codes and regulations.
It's important to balance the space, budget, and preferences when considering adding a shower or bathtub during the remodel, as it could be costly and complex.
In which cases would I need an Accessible bathroom?
An accessible bathroom, also known as a "barrier-free" or "universal design" bathroom, is designed to accommodate individuals with disabilities. You may need an accessible bathroom if you or someone in your household has a physical disability, mobility impairment, or limited dexterity and if you want to ensure that the restroom is safe and easy for everyone in your home.
Additionally, you might need an accessible bathroom if you're planning to renovate your bathroom and you're considering making your home more comfortable for aging in place or if you are building a new house. You want to make sure that the bathroom layout can cater to the requirements of individuals with disabilities.
For more information on this subject click here.
How do I select the most suitable materials for remodeling my bathroom?
Choosing the right materials for your bathroom remodel can be a daunting task, but it is essential to consider a few key factors when making your selections:

Durability:

Bathrooms are high-traffic areas exposed to moisture, so choosing durable and easy-to-maintain materials is essential.

Water resistance:

Look for water-resistant materials that can withstand a bathroom's humidity and moisture.

Style:

When selecting materials for a bathroom, consider both personal preferences and the home's overall design.

Budget:

Consider the materials' cost and ensure they fit within your budget.

Safety:

Some materials can be slippery when wet, so consider the safety of the materials you choose. Here are a few examples of materials that are commonly used in bathroom remodels: • Flooring: Ceramic tile, porcelain tile, and natural stone are popular options for bathroom flooring. They are durable, water-resistant, and come in various styles and colors.

Countertops:

Quartz, granite, and solid surface materials are popular choices for bathroom countertops due to their durability, water resistance, and variety of styles and colors.

Cabinets:

Wood, laminate, and MDF (medium-density fiberboard) are popular options for bathroom cabinets. They are resilient and available in many different designs and colors.

Lighting:

Chrome, brushed nickel, and oil-rubbed bronze are popular finishes for bathroom light fixtures.

Fixtures:

Chrome, brushed nickel, and oil-rubbed bronze are popular finishes for bathroom fixtures, like faucets, shower heads, and towel bars.
It's important to keep in mind that these are just a few examples of the many options available for bathroom remodels. It's best to do some research and explore the different materials available to find the best options for your bathroom. And it's always a good idea to consult with a professional contractor or designer who can help you make informed decisions and guide you through the process.
Are there any other terms for bathroom remodeling?
Bathroom renovation can also be referred to by the following terms:
Bathroom renovation:

This term refers to the process of updating and improving a bathroom, which may involve replacing fixtures, tiles, and other elements.

Bathroom makeover:

This term refers to the process of updating the appearance of a bathroom, which may involve painting, replacing fixtures, or making other cosmetic changes.

Bathroom refurbishment:

This term refers to the process of repairing and updating a bathroom, which may involve replacing damaged or outdated elements.

Bathroom redecoration:

This term refers to the process of changing the decorative elements in a bathroom, such as paint, fixtures, and accessories, to give it a new look.