CONCRETE countertops PROS and CONS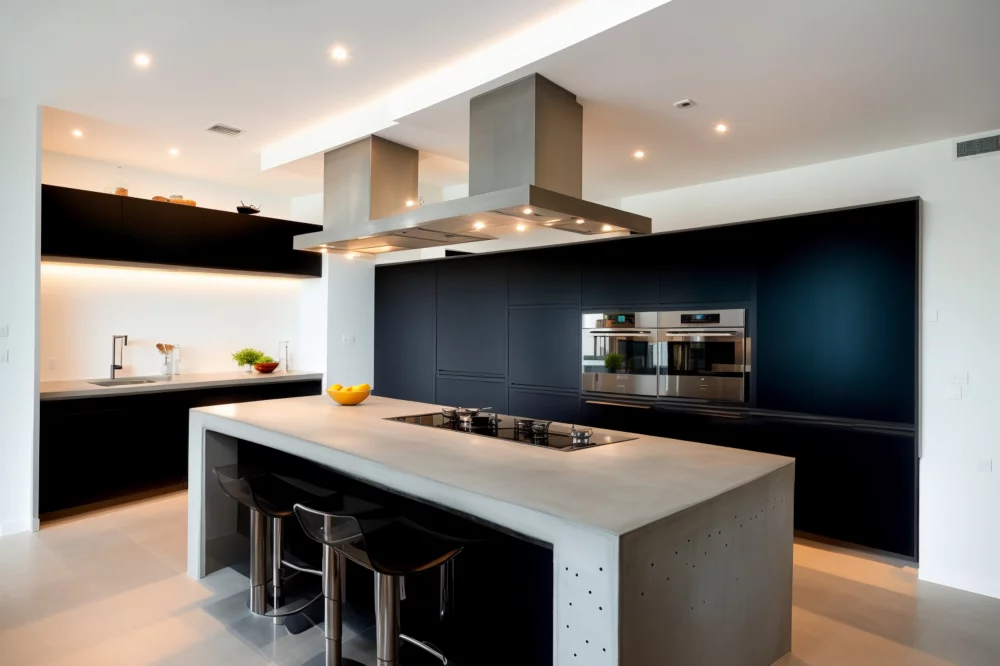 Concrete countertops have made their way to the top kitchen interior design trends for 2023 — and have now been a hot pick for a while. But what makes them a popular favorite? From being customizable, durable, and easy to maintain to a versatile option that fits multiple design styles, concrete is an incredible addition to your kitchen remodel.
However, what works for one might not be the best choice for someone else. So to help you decide if concrete is the perfect option for your kitchen, we've rounded up all the concrete countertops pros and cons to make sure you're confident about what you choose!
Pros of Concrete countertops:
Durable & Functional
Concrete has long been known as an extremely strong building material. If you decide to use it on the inside of your interior in the form of kitchen countertops, you won't have to worry about replacing the surface every few years. It is a durable, long-lasting option that can function efficiently even in high-traffic kitchens.
But remember, the countertops must be installed and maintained properly, along with providing the required regular maintenance. The best part? Concrete only requires basic touch-ups, so you can easily maintain the original look.
Resistant To Scratching & Chipping
When deciding on a material for kitchen countertops, it is important to look for an option that remains intact under heavy usage. Even if you mistakenly drop a heavy pan or scratch the countertop while cutting your veggies over a chopping board, the material should be able to withstand the accidents. Concrete countertops, in that regard, are a highly durable option.
What you must keep in mind is that concrete is not fully stain-resistant. While it does resist stains remarkably better than softer materials like laminate, it still requires sealing with a water-based wax sealer every 8 to 12 months.
Customizable
Whether rustic, industrial, or contemporary, concrete countertops can be customized to fit various design styles. The common custom ideas include veining & marbling and dish-draining ridges. You can also spruce them further with decorative add-ins like colored glass, stones, or metal shavings.
What's more, concrete countertops offer the freedom to pick the exact edge, color, sheen, and profile to ensure they complement the counter configurations and overall theme of the kitchen.
Easy To Clean & Maintain
A soft sponge dipped in a solution of lukewarm water and mild dish soap is all you will need to clean your concrete countertops. Don't forget to remove any dry debris before you begin scrubbing the surface.
For more stubborn stains, a pH-neutral cleaning solution will do the trick. Make sure not to rub the surface with hard material or use any abrasive chemical cleaners.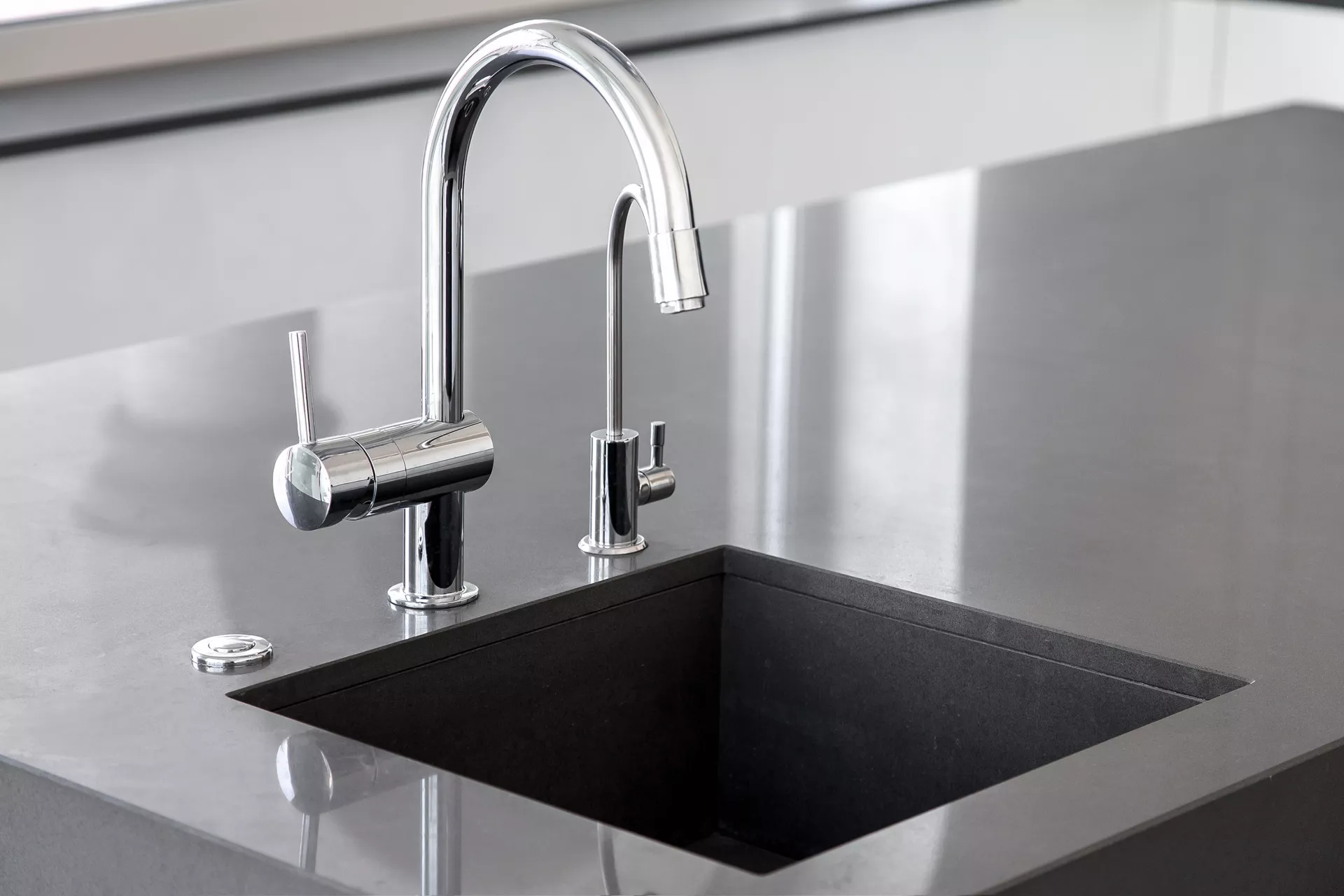 Cons of concrete countertops:
Expensive
With the beautiful and luxurious look comes the high cost of concrete countertops. Since they are hand-crafted, you should expect to pay between $65 to $135 per square foot or even higher if you get a full-service fabrication and installation.
Owing to their heavy weight of around 20 to 25 pounds per square foot, concrete countertops might also require the cabinetry and floors to be reinforced to bear the heavy weight. This process will raise the costs further.
Although concrete countertops are expensive, they are considered a premium material that adds substantial value to your home, meaning the high cost will eventually pay off.
Prone To Cracking
Concrete countertops are susceptible to hairline cracks, especially if the surface is poured into place instead of pre-cast. With fiber reinforcement, wire mesh, or rebar, the cracks can be prevented to some extent. The good news is that these cracks aren't too noticeable and can be fixed easily.
Paired with the cracking problem, concrete countertops have a porous material. They absorb liquids and encourage bacterial growth, so annual sealing is necessary to avoid such problems.
Requires Professional & Time-Consuming Installation
If you are short on time and tight on budget, concrete countertops might not be the best option. The designing, cast, and cure will require a turnaround time of at least a few weeks. Curing itself will require three to six weeks and even longer if you live in a humid place.
Additionally, the labor costs will be around $40 to $50 per person, so if you're working around a budget, this might be too costly for you.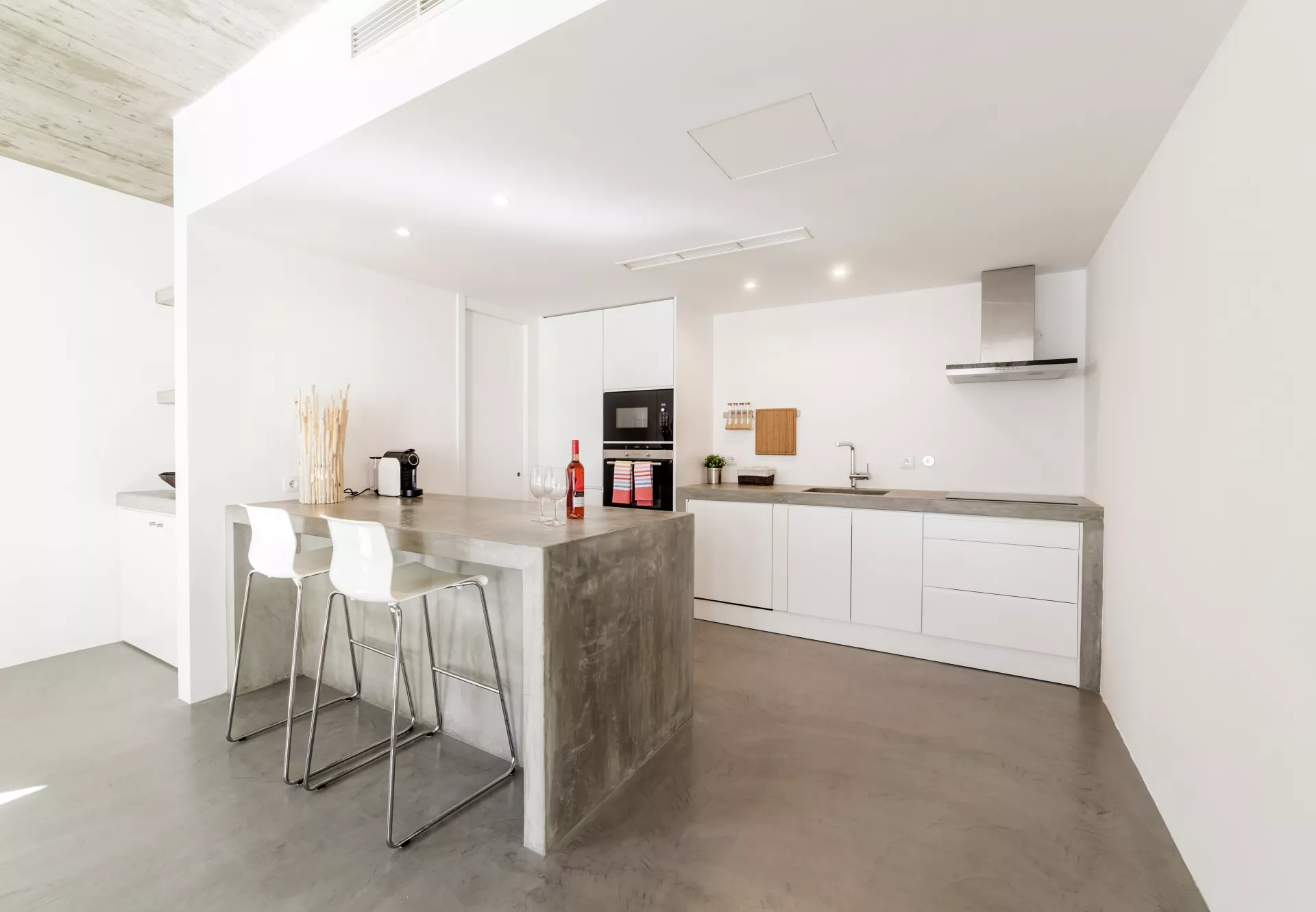 Conclusion
Kitchens are the heart of a home — and they deserve all the extra attention, time, and planning when designing the space for functionality and aesthetics. You're already done with the first step. You've viewed the concrete countertops pros and cons. Now it's time to move on with deciding whether or not it is appropriate for your requirements, goes with your budget, and complements your interior.
So get ready to transform your kitchen and elevate your cooking experience to a whole new level!
Find more articles about kitchen remodeling in the KITCHEN section of the KBF BLOG.