Cork Flooring Pros and Cons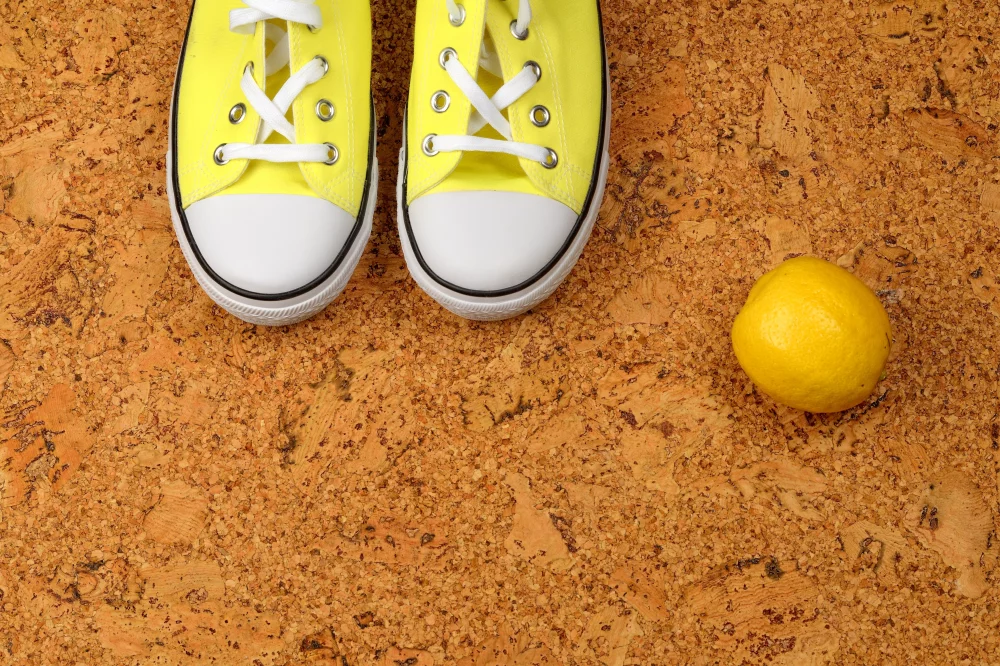 Being a homeowner, you always want to eliminate conventional flooring options that lack character and charm and are also annoying to maintain. So, while hunting for a flooring solution that exudes sustainability and sophistication, it's worth paying attention to flooring made of cork.
It's a choice that embodies both elegance and eco-friendliness. With alluring textures and unique colors, the Cork flooring offers high resistance to moisture and overall wear and tear.
So, in today's read, we will discuss cork flooring, including the ins and outs.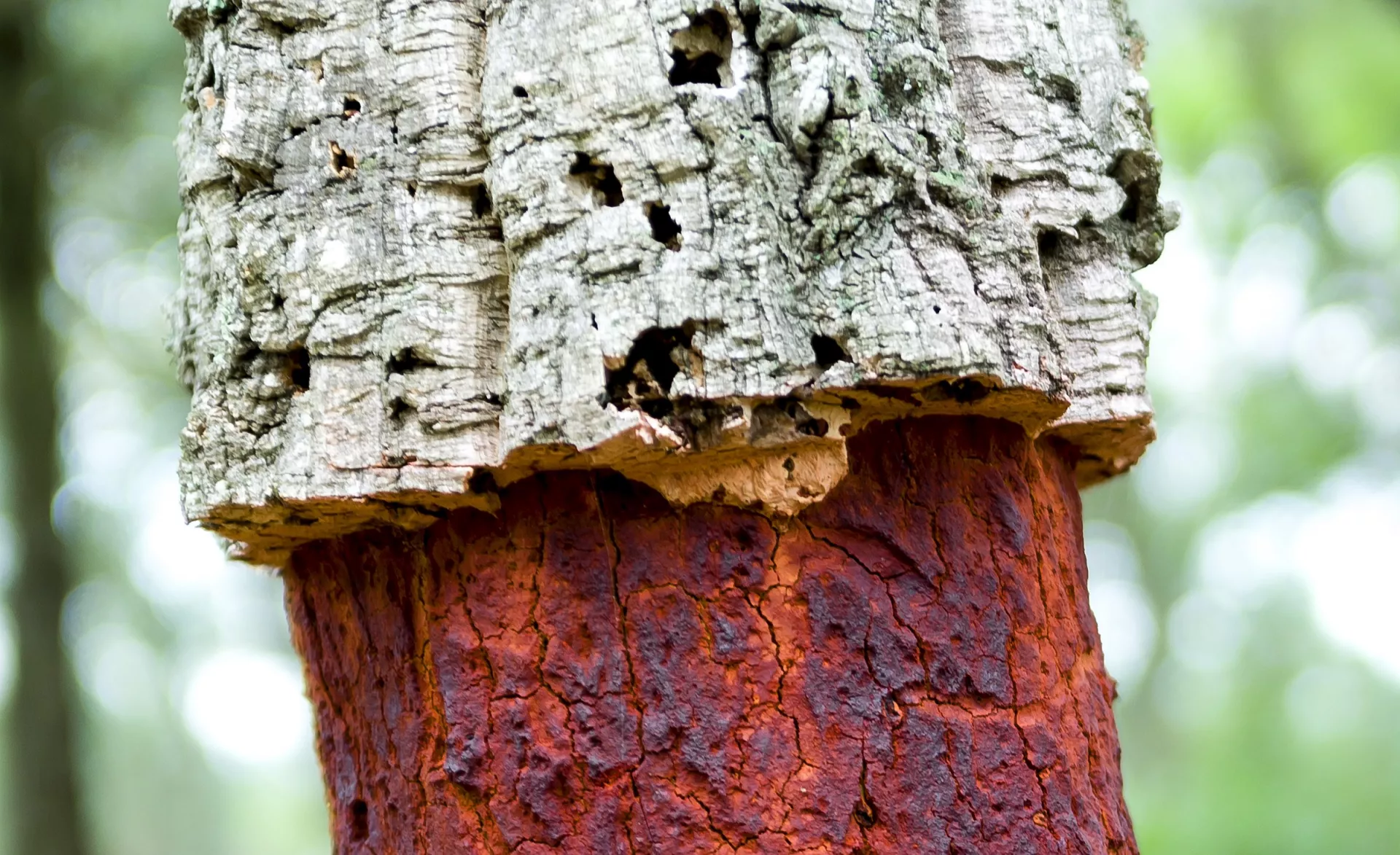 What is cork flooring?
Cork flooring is typically made from the bark of cork oak trees, predominantly found in Portugal, Spain, and some parts of Africa. The process involves the careful removal of the outer bark of the tree without harming it. Thus, the process requires skilled workers so the trees can continue to grow and thrive.
After harvesting the bark, the manufacturers process it into thin layers by boiling and drying it. These thin layers are bonded together using natural resins that are further shaped into tiles or planks. The manufacturing process makes it a sturdy and durable flooring material.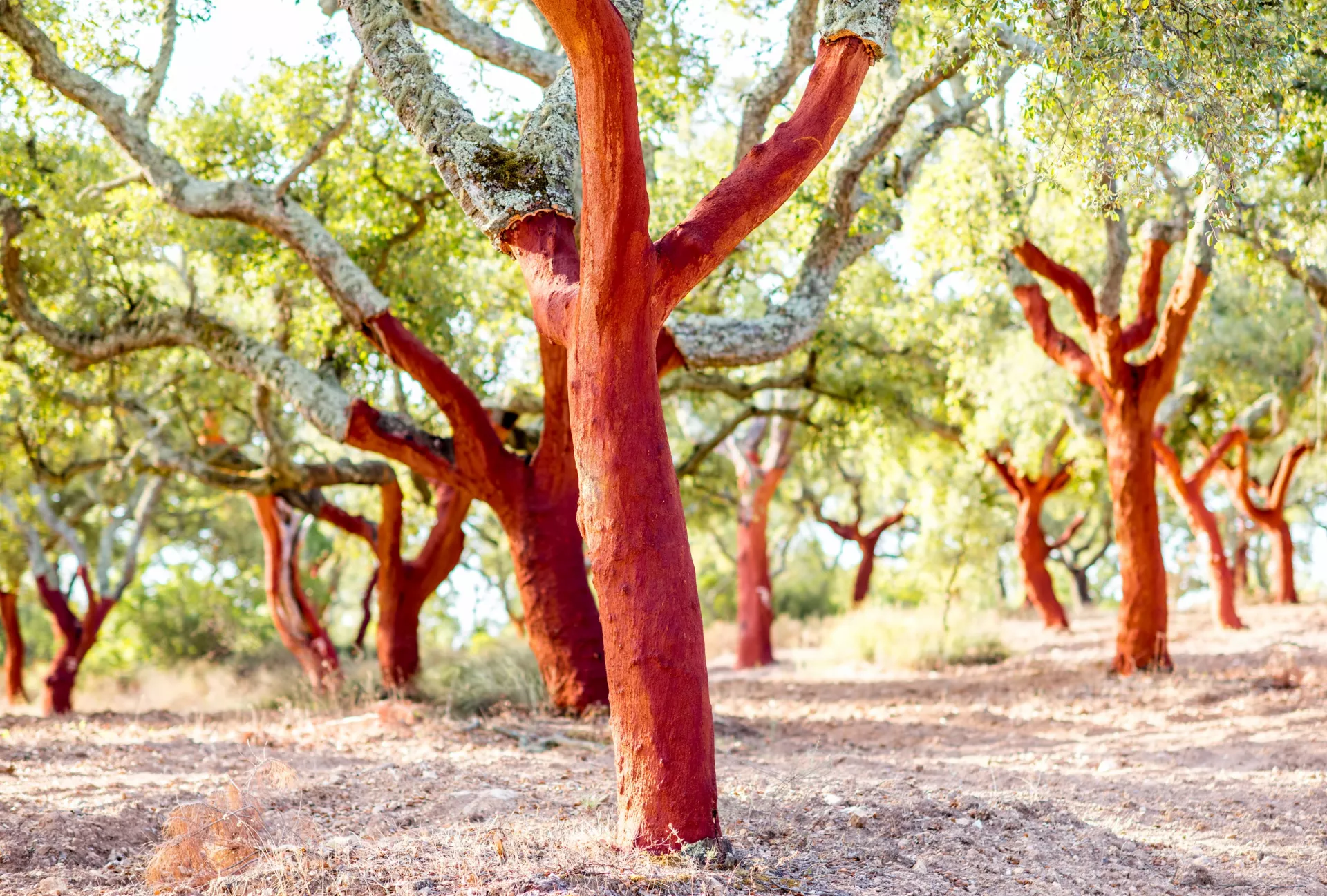 Types of Cork Flooring
You can use cork flooring as a standalone option or an underlayment to take advantage of its overall benefits. Anyhow, here're some common types of cork flooring:
Solid cork tiles
As the name implies, this type of flooring is made from a solid cork material. This is the most traditional type of highly durable and long-lasting flooring. You can sand, re-sand, and refinish as per your requirements. But above all, it offers excellent thermal and acoustic insulation properties. This is the ideal flooring for bedrooms, living rooms, and other quiet spaces in the home.
Cork floating floors
If you're looking for modern, contemporary, and versatile flooring, the floating type is for you. They are made from cork veneer layers bonded together with a fiberboard core. It overall creates a lightweight and easy-to-install flooring option. You can even install the floating cork flooring on an existing flooring surface. It is available in a variety of colors and styles.
Cork underlayment
Because cork floors offer ideal acoustic insulation and reduce the vibration from foot traffic, they can also be used as an underlayment. You can combine it with any other type of flooring to get some benefits out of it. It helps protect the flooring above it from damage and wear.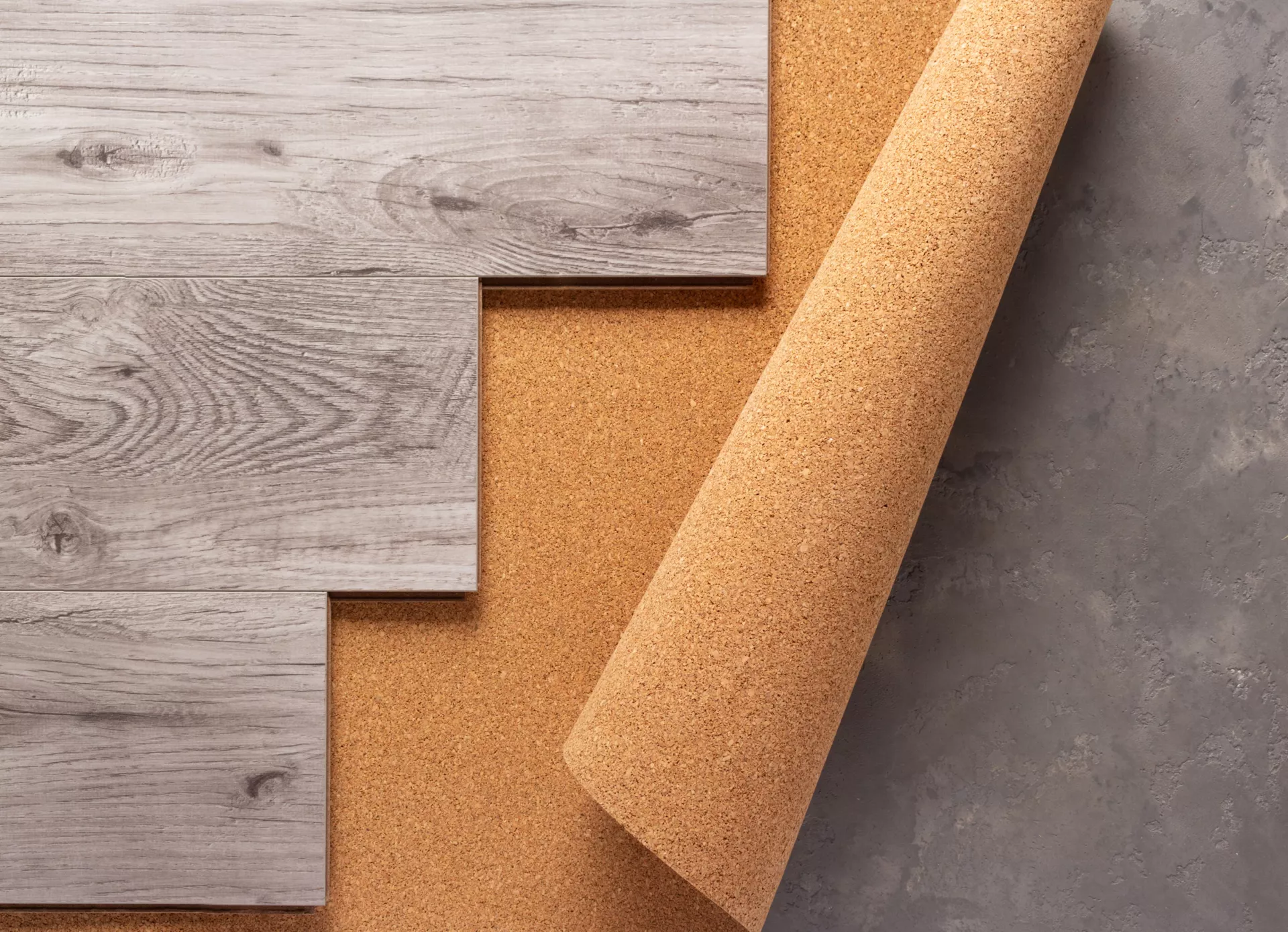 Cork Flooring Pros:
Sustainability and eco-friendliness
This is your best pick if you're an environmental enthusiast and want eco-friendly and sustainable flooring. Its harvesting doesn't damage any tree. The harvesting enhances growth and regeneration. So, overall, cork flooring is an environmentally friendly and sustainable flooring type.
Insulation properties
The unique cellular structure of the flooring allows the air to be trapped inside. So, it offers natural insulation and reduces a home's heating and cooling costs. If you want to improve your home's energy efficiency, try cork flooring.
Comfort and resilience
It is best known for its comfort and resilience as an elastic material. It acts as a cushioned surface that is not just gentle on the feet but is also why it can be used for heavy traffic areas like hallways and living rooms. So, if you stand on a cork floor for a long, you'll not feel any stress.
Sound absorption
Potential buyers prefer cork flooring in apartments, condos, and shared living space; because of its excellent sound absorption. It can overall reduce noise and vibration in a home. But that's not all; you can use it in music rooms and home theaters to enhance sound quality.
Natural resistance to mold and pests
The thing I love most about cork flooring is its natural resistance to mold and pests. You can't compare it to other floors regarding keeping your home's air clean and healthy. So, if you're allergic to mold, mildew, or other fungi, I recommend cork flooring. You don't need chemical treatments or use some of the harsh pesticides in your home.
Aesthetic Appeal
Cork flooring can be finished with various stains and sealants to enhance its natural beauty and protect it from wear and tear. The manufacturing process ensures that each cork tile or plank is unique, with natural variations in texture and color that add to its overall appeal.
Installation and Maintenance
Cork flooring is generally a DIY-friendly flooring option. That means you can install it by yourself without needing professional help. If you have the right tools, you can use the floating floor to interlock or join the planks together without nailing or using adhesives. The installation is quick, easy, and straightforward. So, even if you don't have much experience installing floors, you can follow simple instructions and try it.
Maintaining cork flooring doesn't mean using harsh chemicals or abrasive cleaners. But still, to maintain the beauty and longevity of the cork flooring, try to use mild soap and water for cleaning the floor regularly. Avoiding excessive moisture or sunlight exposure is important as it can fade or warp the flooring.
Cost and Considerations
Because of the plethora of benefits, cork flooring does come in the middle of the price spectrum for many other types of flooring. So, it is more expensive than vinyl or carpet, but it's way cheaper than hardwood or tile. It is essential to remember that installation, underlayment, size, and complexity costs can also affect the overall price.
Anyhow, cork flooring does offer long-term value over money. So, if you're looking to enlist your property for sale, it can enhance the overall value of your property.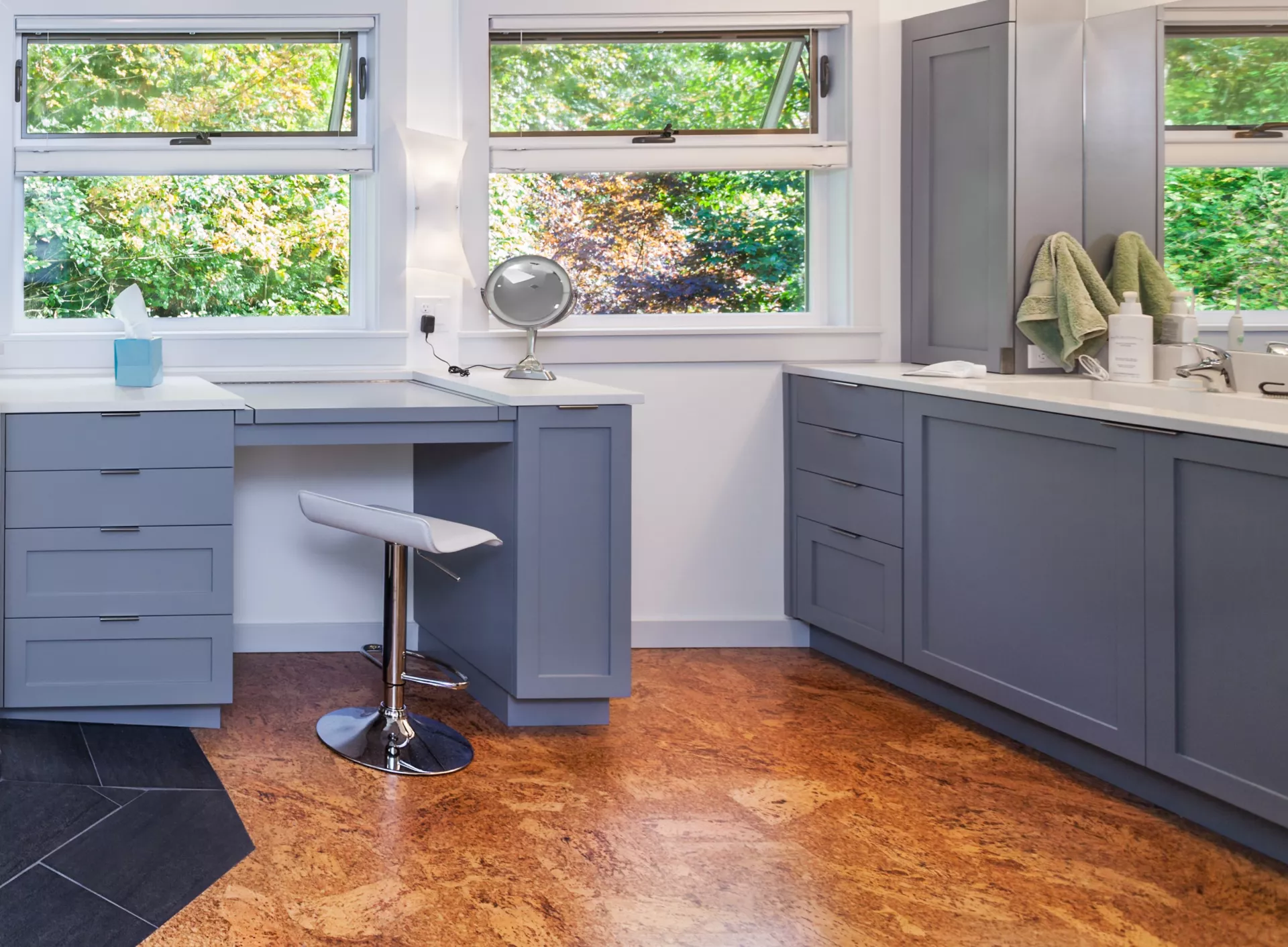 Cork Flooring Cons
Here're some pitfalls you need to consider:
Cork flooring is susceptible to water damage. Although it is resistant to mold and pests, prolonged exposure to water can warp or swell the cork leading to wear that isn't easy to repair.
Cork flooring is also sensitive to sunlight. Prolonged exposure to sunlight can eventually fade the flooring or change its color.
Cork flooring is susceptible to scratches or dents.


Cork Flooring's cost vs. other materials
Cork flooring costs can vary depending on factors such as the quality of the material, the manufacturer, and where it is purchased. However, it is generally considered a mid-range flooring option in terms of cost. To give you a better understanding, let's compare the costs of cork flooring to some other common flooring materials.
Cork flooring: On average, cork flooring costs can range from $3 to $8 per square foot for materials. Professional installation can add an additional $1 to $3 per square foot.
Hardwood flooring: Hardwood floors are usually more expensive than cork, with costs ranging from $6 to $15 per square foot for materials, depending on the type of wood. Installation costs are typically around $3 to $5 per square foot.
Laminate flooring: Laminate is generally more affordable than cork, with prices ranging from $1 to $5 per square foot for materials. Installation costs can be around $1 to $3 per square foot.
Luxury Vinyl Plank (LVP) or Luxury Vinyl Tile (LVT): These are similar in price to cork flooring, with material costs ranging from $2 to $7 per square foot. Installation costs are typically around $1 to $3 per square foot.
Carpet: Carpet is often less expensive than cork, with material costs ranging from $1 to $5 per square foot. Installation costs
Choosing the Right Cork Flooring for Your Space
While choosing the type of cork flooring, you must enlist your needs and priorities. You need to check what size of floor you require and what the functional aspects of your space are. Also, it would be best to consider budget and style preferences.
Since cork flooring is available in various styles and colors, you can find a type that blends well with your house décor and satisfies your aesthetic requirements. You can either choose to have solid tiles, floating planks, or just as the underlayment.
Once you've finalized a type, you can compare different brands. Try to know the thickness, quality, and warranty offers before finalizing a brand.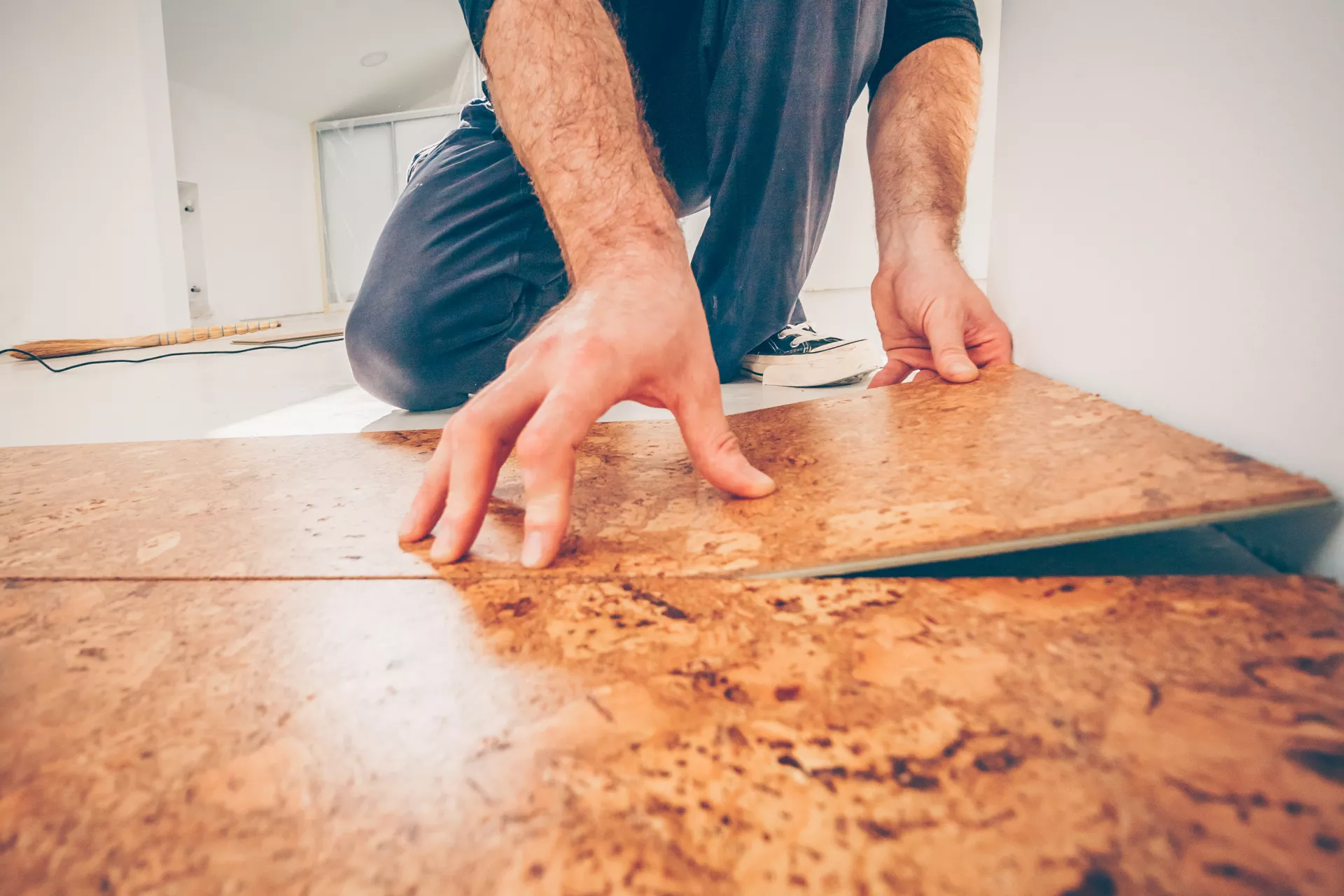 Conclusion
Cork flooring is definitely an option one might consider to achieve a high level of aesthetical satisfaction, comfort, and insulation. It offers a distinctive and beautiful appearance and is an environmentally conscious choice.
Read our article "Flooring Material Selection Guide" to learn about other types of flooring.