LVT Flooring PROS And CONS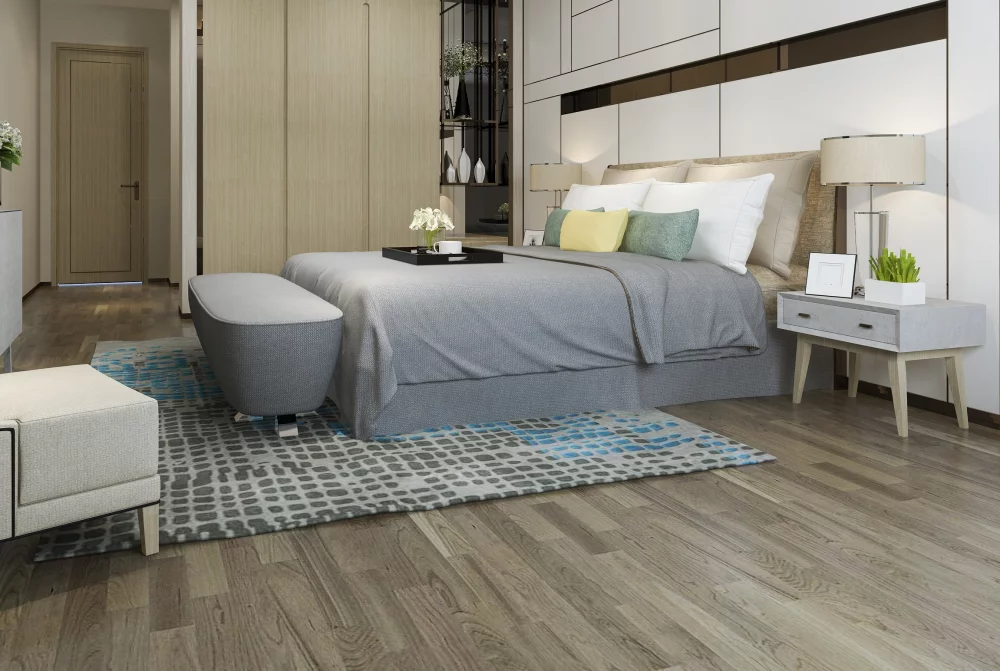 Being a popular option for both commercial and residential spaces, LVT flooring has been bringing about quite a stir in the flooring industry. From highly durable and waterproof to greatly versatile and customizable, luxury vinyl tile carries incredible benefits. However, it also has a few cons that need to be considered before making a decision.
So to make sure your home is designed with exactly what fits its needs, we'll be guiding you with a comprehensive list of LVT flooring pros and cons!
What Is LVT Flooring?
LVT, also called luxury vinyl tile, replicates hard surface flooring materials like wood or stone. It is made of fiberglass, plastic, and PVC and comes in the form of tiles, planks, or sheets.
As a multi-layered synthetic flooring, LVT is composed of three layers. The core layer (made of backing of underlay), the image layer (uses realistic photographic print films to mimic materials like ceramic and wood), and the top clean vinyl layer (to protect the sublayers).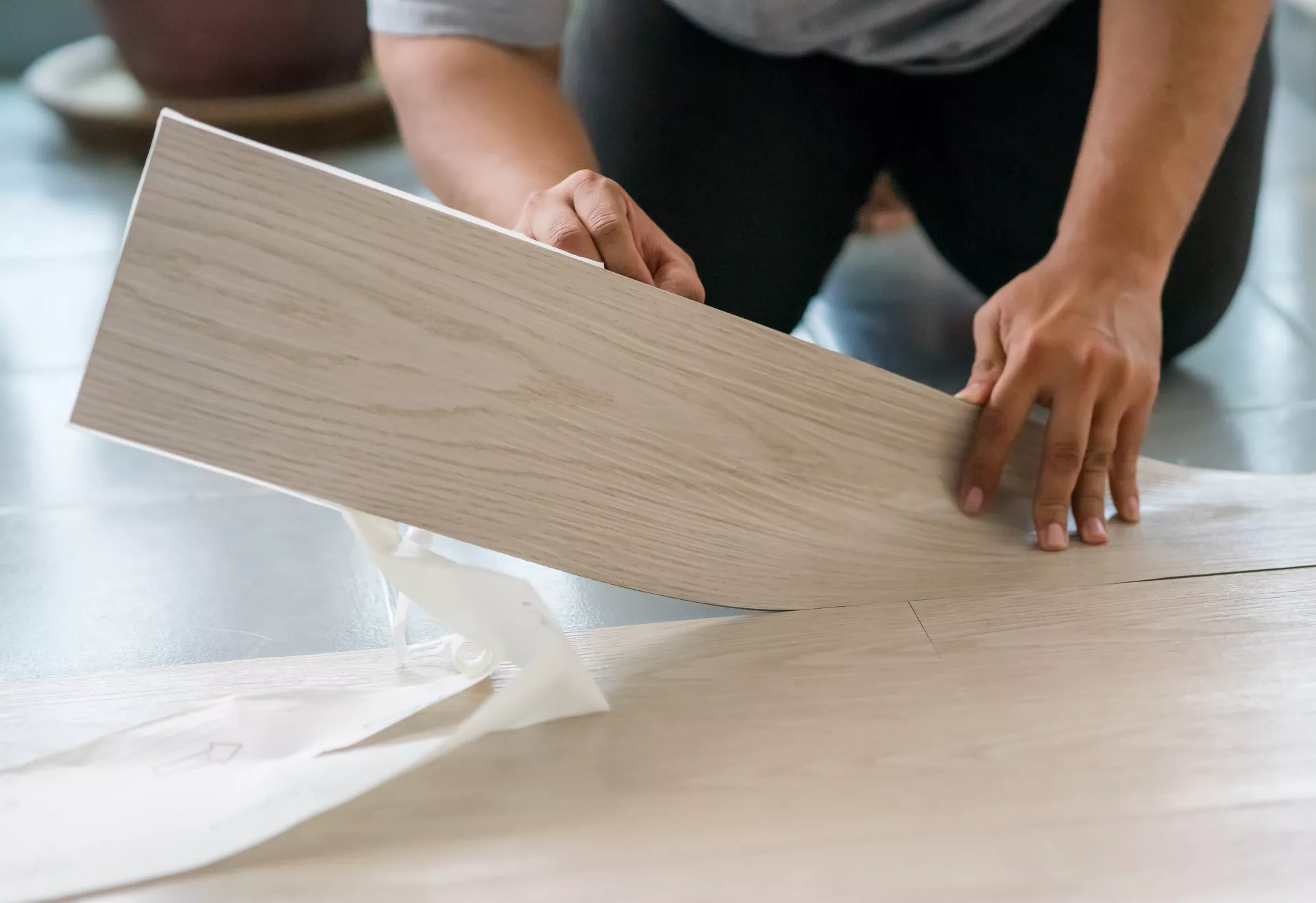 LVT Flooring Pros and Cons
Does LVT flooring suit your budget, lifestyle, and needs? Let's find out!
Pros of LVT Flooring
High Durability
Vinyl flooring has been known for its resilience. It requires minimum maintenance and is highly water-resistant, so it can be used in high-moisture areas like bathrooms, kitchens, and basements.
Owing to the protective outer layer it has, LVT flooring is highly resistant to mold, mildew, stains, and scratches. This means it is a great option for highly trafficked areas. For further protection, you can lay out thick rugs and place protective felt under heavy furniture.
Easy To Clean
Cleaning and maintaining LVT will not require technical processes like waxing, polishing, sealing, or staining. Just regular sweeping with a broom (or vacuuming) and mopping with a damp cloth will be enough.
When doing a monthly deep clean, scrub the floor with a mixture of water and white vinegar. If using chemical cleaners, make sure to check they are safe for LVT flooring.
Affordable
Though the name includes the word "luxury," LVT is actually an affordable option when compared to other flooring types. The best part? It does a great job of mimicking the original look of wood at a fraction of the cost.
The average cost for LVT ranges between $2 to $5 per square foot, with some added installation costs. This flooring type will also save you money in the long term as it doesn't require frequent replacements. Even when it does have to be revamped, a new layer can be installed over the existing flooring, so you won't have to bear the heavy expenses of ripping up tile.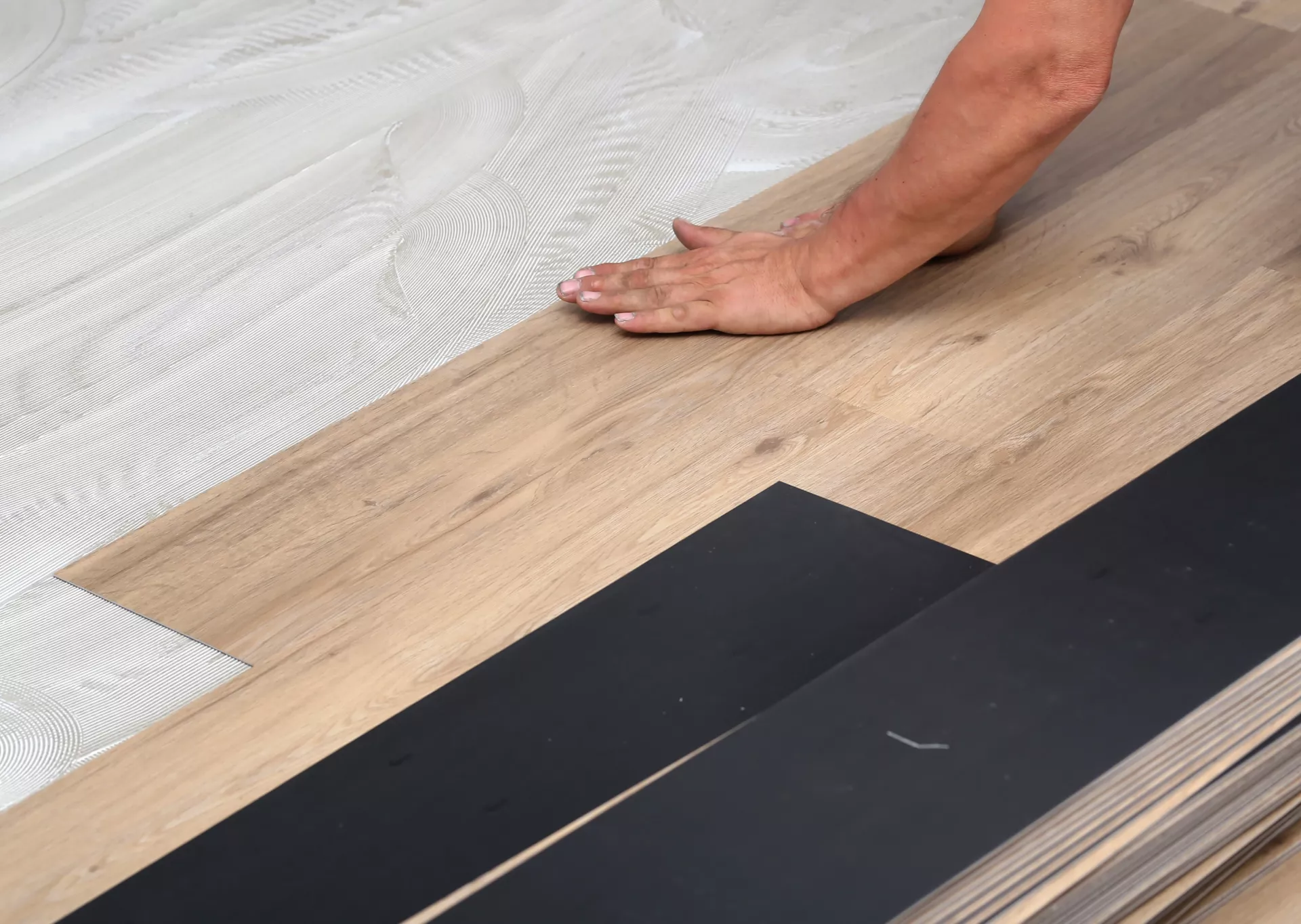 Cons of LVT Flooring
Prone To Fading
Vinyl will experience fading over time, especially if exposed to the Sun. This will be more noticeable in areas near south-facing windows or doors.
One way to protect the flooring is to install UV-blocking tints on the windows and hang thick blinds or curtains to block sunlight. Switching the furniture to prevent uneven fading can also help.
Pro Tip: Invest in a few extra vinyl planks during installation. You can then use them later to replace the faded pieces as needed.
It cannot Be Repaired.
LVT flooring is resistant but not impervious to damage. This means it can dent, scuff, or scratch due to heavy objects. The problem is that once vinyl has been damaged, it cannot be repaired. You will have to replace the planks entirely.
Not An Environment-Friendly Option
Vinyl manufacturing uses toxic chemicals. After installation, the floor will emit VOCs, which can negatively affect the indoor environment and your respiratory health. What's more, the material used in LVT flooring is non-biodegradable.
How Are Luxury Vinyl Tiles (LVT) And Luxury Vinyl Planks (LVP) Different?
| | | |
| --- | --- | --- |
| Characteristics | Luxury Vinyl Tiles | Luxury Vinyl Planks |
| Shape | Come in different shapes, including square, rectangular, hexagon, etc. | Available in only rectangular shapes, sized between 4 to 9 inches wide and 48 inches long. |
| Installation methods | Glue-down installation | Floating installation or "Glue-down" depending on the product. |
| Grout Lines | Have grout lines | Do not have grout lines |
| Appearance | Features more stone and concrete looks with a textural feel | Showcases realistic scraping and embossing, which resembles real hardwood |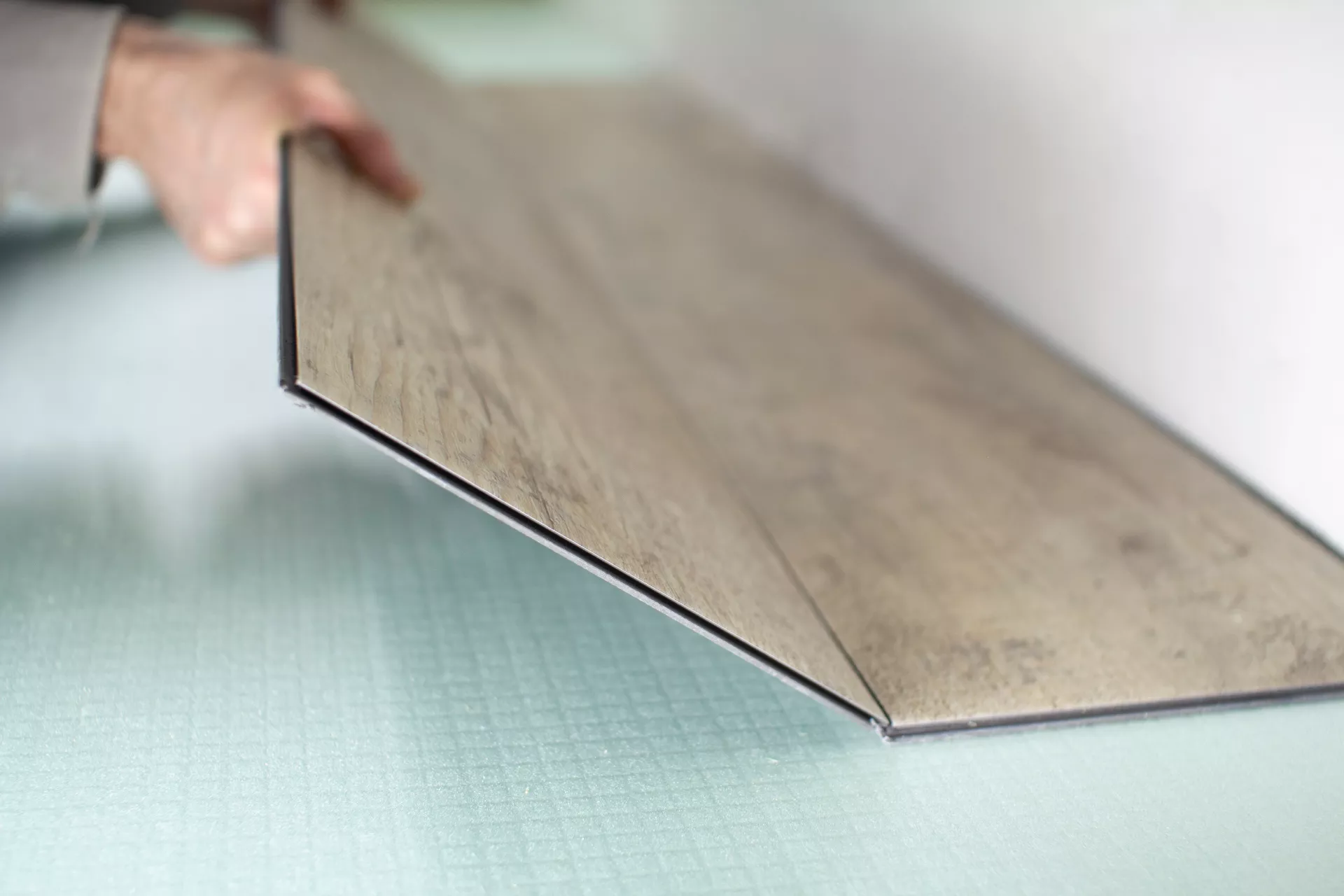 What are the best brands of LVT?

Technology is evolving, and each brand comes up with new products and features every year, so it is hard to say which brand is the best. It is best to look at the particular product, its qualities, and its features and read product reviews. Nevertheless, below, you can find reliable brands that have been on the market for a long time and are considered among the best by flooring professionals.
Shaw: Shaw Floors, established in 1967, offers carpet, hardwood, laminate, luxury vinyl, tile, and stone flooring and solutions for real-life and real homes
Armstrong: AHF Products manufactures beautiful, durable hard surface flooring for the consumer and commercial markets in a range of textures, styles, and designs to fit the needs of the American homeowner and business owner.
Mohawk: Ever since they rolled out the first carpets in 1878, Mohawk has built quality into every flooring product. Today, Mohawk continues that tradition with revolutionary product innovation, award-winning design, and a talented team dedicated to outstanding service.
Tarkett: Tarkett produces a wide range of sustainable and coordinated floors in different materials and types, such as modular carpets, broadloom, woven, vinyl, linoleum, rubber, and laminate.
Mannington: Mannington Mills, Inc., is a fifth-generation, family-owned company based in Salem, NJ, with locations worldwide. We manufacture residential and commercial flooring under the Mannington, Mannington Commerical, Amtico, Phenix, and Burke brands.
Conclusion
LVT is a versatile flooring type that does wonders for people working around a budget yet looking to give their home a luxurious and beautiful look. However, its sustainability and risk of fading are something you need to keep in mind.
Remember, once you've familiarized yourself with LVT flooring pros and cons, the final choice will always come down to the traffic levels in your home, the interior aesthetic you have, and the budget you've set.