Luxury Vinyl Flooring Explained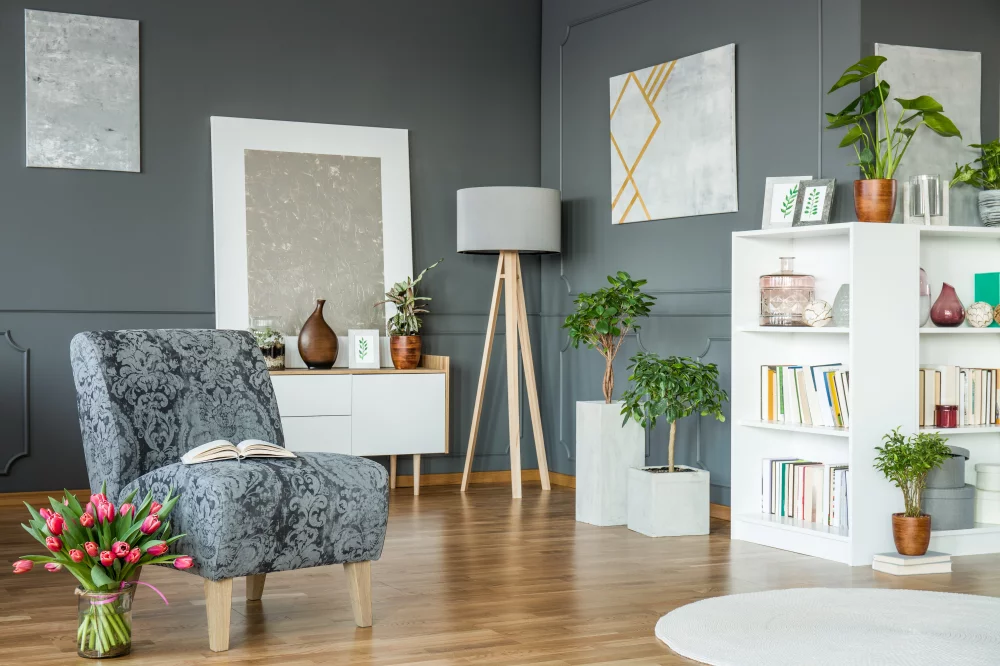 Luxury vinyl flooring was first introduced in the 1970s with the first generation of Luxury Vinyl Tiles (LVT). Since then, the product has constantly been evolving. New technologies and manufacturing capabilities led to significant enhancements in quality, durability, and overall appearance that could imitate natural material with a very high level of precision. In the 2000s new type of Luxury Vinyl Flooring was introduced to the market, a product called LVP or Luxury Vinyl Planks. Other LVF products followed. According to the "Catalina Research" forecast, presented at "The International Surface Event" in February 2023, the only type of flooring that is expected to grow in 2023 is Luxury vinyl. It is expected to bite a chunk of the market of conventional kinds like vinyl flooring, laminate, tiles, and hardwood. So, what is Luxury vinyl flooring? Why is it so popular? Why is it even called a Luxury? Keep reading to get all the answers!
What is LVF?
Luxury vinyl flooring, also known as LVF, is a resilient, durable, and water-resistant flooring that imitates the appearance and texture of natural materials like hardwood, stone, or ceramic tile while being a manufactured or synthetic flooring product.
What is Luxury Vinyl Flooring made of?
Luxury vinyl flooring (LVF) is typically made of several layers of synthetic materials designed to be durable and attractive. The specific composition of LVF can vary depending on the manufacturer and product, but here are some of the common materials used:
PVC: an abbreviation for Polyvinyl Chloride, is a plastic variety frequently utilized in the central layer of LVF or luxury vinyl flooring. It provides stability and durability to the flooring while also being resistant to water and other types of damage.
Fiberglass: Fiberglass is often used in the core layer of LVF to add extra strength and stability.
Limestone: Some LVF products use limestone in the core layer, which adds durability and stability while being environmentally friendly.
Urethane: Urethane is a clear, high-performance coating often used in the wear layer of LVF. It protects against scratches, stains, and other types of damage.
Inks and Dyes: High-resolution printing technology is used to create the design layer of LVF, which can mimic the look of wood, stone, or other materials. Inks and dyes are used to create realistic patterns and colors.
Cork or Foam: Cork or foam is often used in the backing layer of LVF, which provides additional support, insulation, and soundproofing.
These materials are typically combined using heat and pressure to create a single, durable, high-performance flooring product.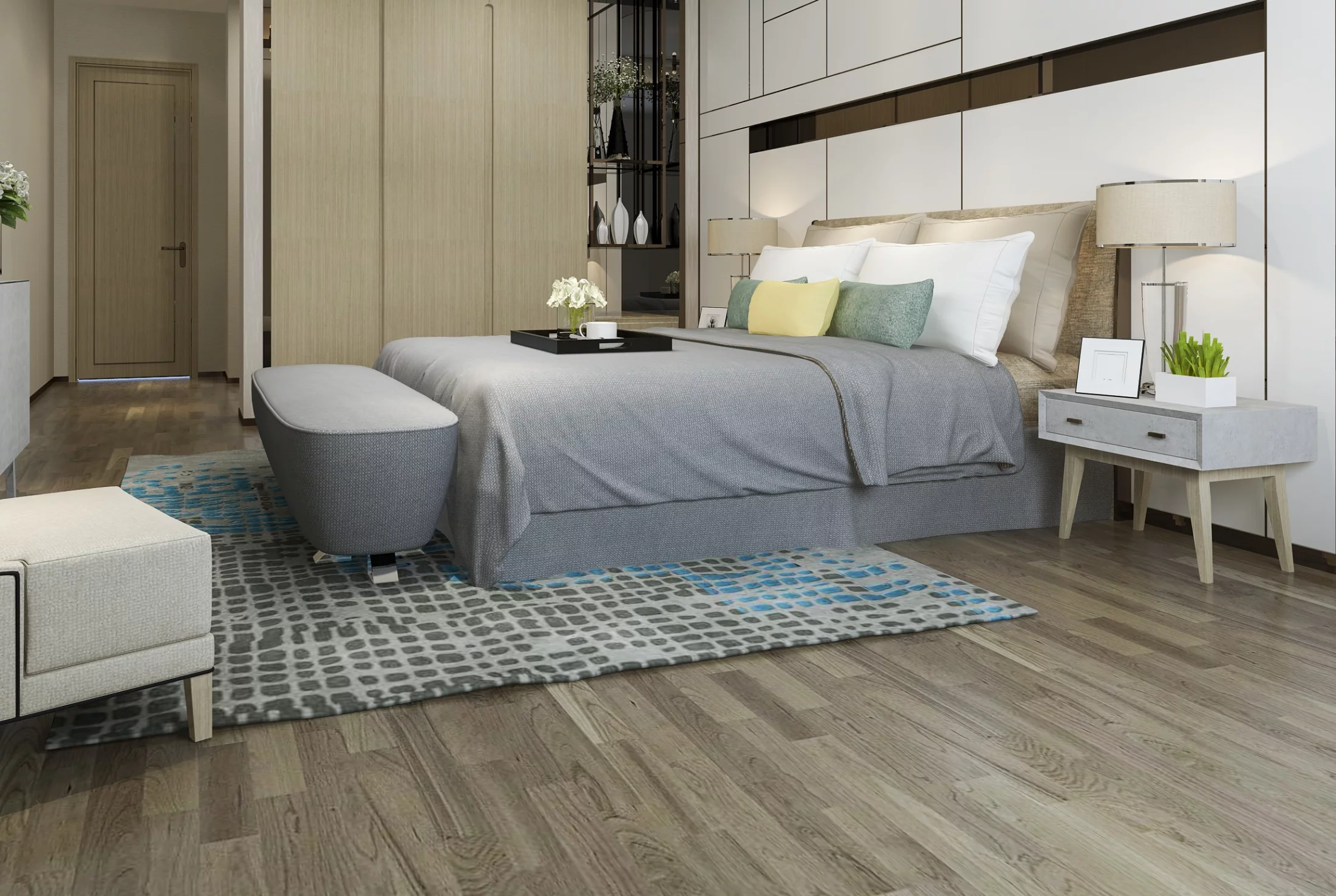 Why is it called LVF?
The term "luxury" is a mere marketing trick used to differentiate "Luxury" vinyl flooring from lower-end vinyl flooring options to underline its higher quality, premium look and feel and justify its higher price.
Is luxury vinyl flooring durable?
Luxury vinyl flooring is very resilient, durable, and moisture resistant. Depending on the type, most LVF products are comparable to the most durable classes of laminate floorings, AC4 and AC5.
AC4: Very high durability, used for commercial purposes with heavy traffic.
AC5: Extreme durability, used for heavy commercial use.
Can luxury vinyl flooring be installed in moisture-prone areas?
Yes, LVF is well-known for its moisture resistance and can be installed in bathroom or kitchen areas. Some products are fully water-resistant, capable of handling standing water, and can be used in places like laundry rooms or nearby swimming pools.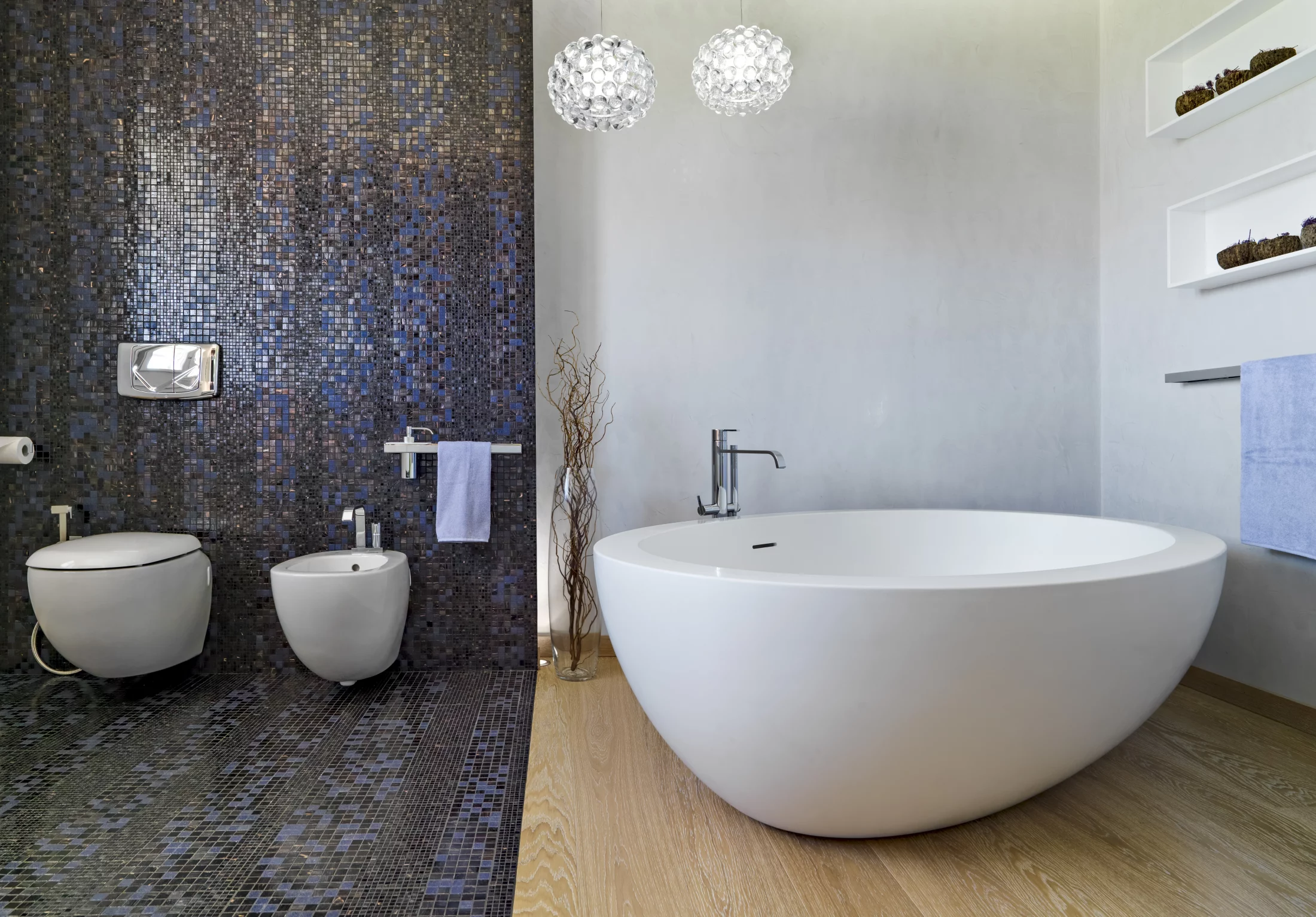 Is luxury vinyl flooring easy to install?
Installation methods differ depending on the type of Luxury Vinyl Flooring. For example: most LVP products are installed with a relatively quick and easy "click-clack" system, which an average DIY-er can master. LVT, on the contrary, requires adhesive materials, more skills, and precision.
How do you clean luxury vinyl flooring?
Luxury vinyl flooring demands minimal upkeep. Regular sweeping or vacuuming to eliminate dust and debris is necessary, and any spills or stains can be easily cleaned with a damp cloth.
What are the different types of luxury vinyl flooring?
A diverse assortment of luxury vinyl flooring (LVF) choices are presently accessible in the market. Below are some of the most frequently utilized types:
Luxury Vinyl Plank (LVP): This is the most popular type of LVF, designed to mimic the look of hardwood flooring. LVP comes in various colors and patterns and can be installed in multiple ways, including glue-down, click-lock, or loose lay.
Luxury Vinyl Tile (LVT): LVT or luxury vinyl tile is intended to replicate the appearance of ceramic or stone tiles. Much like LVP, this LVF variant is offered in a wide array of patterns and colors and can be installed using multiple installation methods.
Wood-Plastic Composite (WPC): WPC is a type of luxury vinyl flooring made by blending wood fibers with plastic. As a result, a more stable and durable flooring option is created when compared to conventional hardwood flooring.
Stone-Plastic Composite (SPC): SPC is a form of luxury vinyl flooring that is produced by blending plastic with limestone powder. The outcome is an exceedingly durable product that can withstand water damage, scratches, and stains.
Rigid Core Vinyl Flooring: Rigid core vinyl flooring is a type of LVF with a rigid core layer made of either SPC or WPC material. The combination of limestone powder and plastic in SPC flooring results in an immensely durable product that can resist high levels of foot traffic and other forms of wear and tear.
Enhanced Vinyl Plank (EVP): EVP is a commercial-grade type of LVF. It is designed to handle heavy traffic, moisture, and water. EVP requires special installation skills and is most commonly used in commercial facilities such as shopping malls, schools, airports, and hospitals.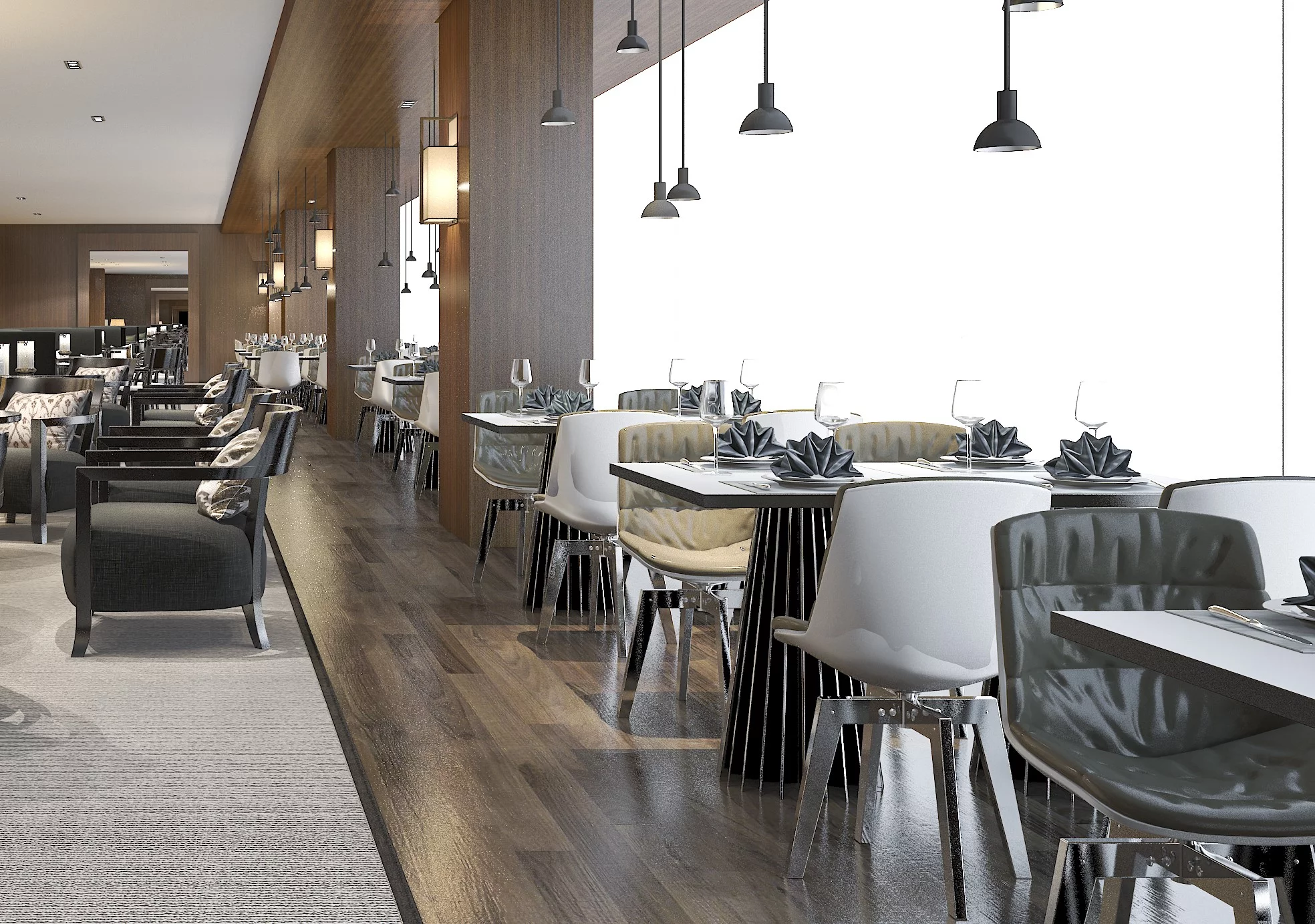 Is Luxury Vinyl Flooring safe for health and the environment?
Some LVF flooring products may contain volatile organic compounds (VOCs), which can be released into the air and cause respiratory or other health problems. To minimize this risk, it is essential to look for low-VOC or VOC-free LVP products.
Some of the LVF flooring products are made from petroleum-based materials and are not biodegradable, which can concern some environmentally conscious consumers.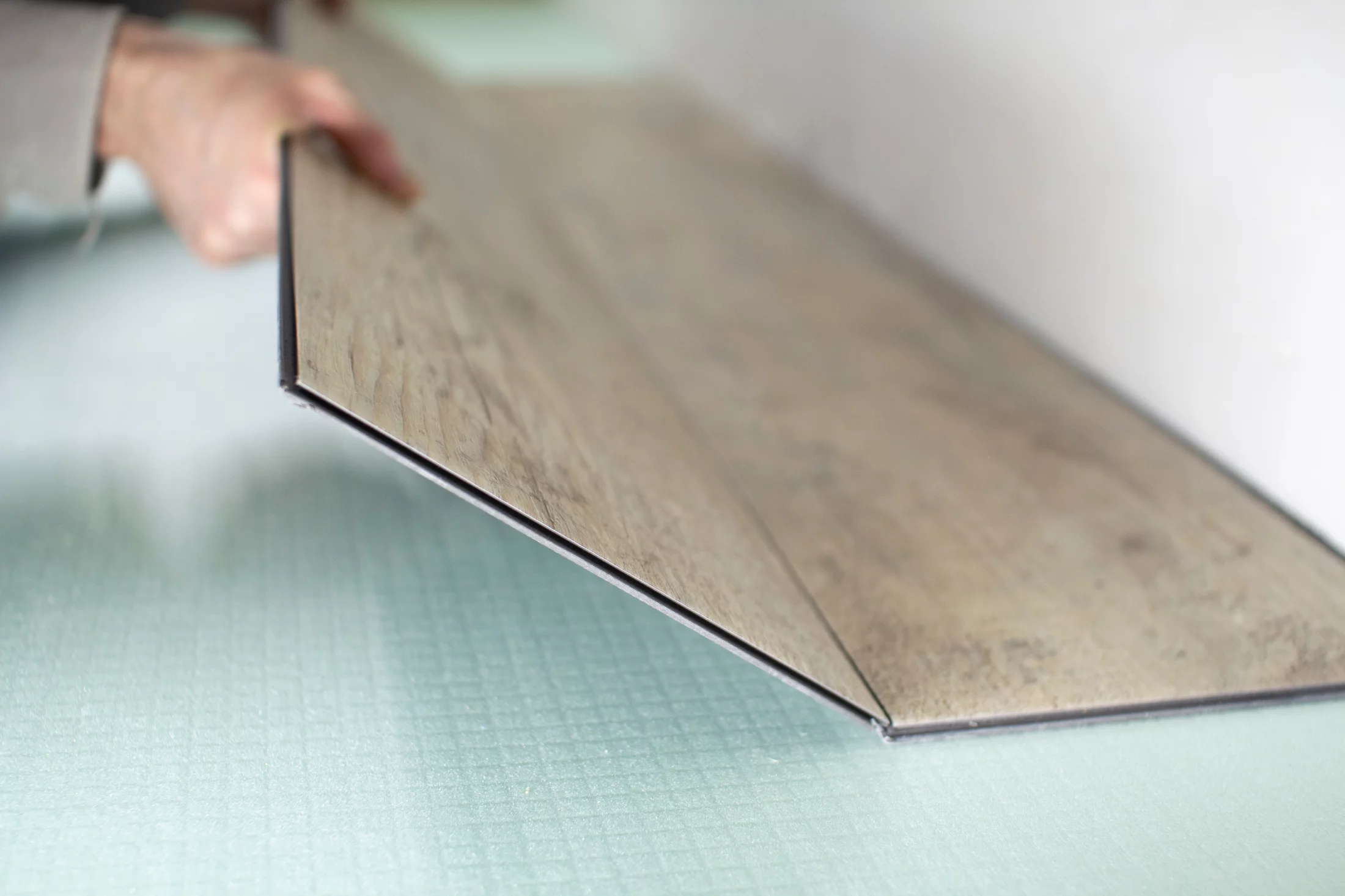 Is luxury Vinyl flooring expensive?
LVF is created and positioned to be a less expensive alternative to Hardwood flooring that is easier to install, waterproof, and does not require special maintenance. Pricing depends on the type of LVF, Brand, quality, and specification. As of March 2023, the price ranges from $0.50 to $12. The installation would be an additional $2,5 to $6 per square foot, depending on the area and type of installation.
What are the most popular brands of LVF?
Technology is evolving, and each brand comes up with new products and features every year, so it is hard to say which brand is the best. It is best to look at the particular product, its qualities, and its features and read product reviews. Nevertheless, below, you can find reliable brands that have been on the market for a long time and are considered among the best by flooring professionals.
Shaw: Shaw Floors, established in 1967, offers carpet, hardwood, laminate, luxury vinyl, tile, and stone flooring and solutions for real-life and real homes
Armstrong: AHF Products manufactures beautiful, durable hard surface flooring for the consumer and commercial markets in a range of textures, styles, and designs to fit the needs of the American homeowner and business owner.
Mohawk: Ever since they rolled out the first carpets in 1878, Mohawk has built quality into every flooring product. Today, Mohawk continues that tradition with revolutionary product innovation, award-winning design, and a talented team dedicated to outstanding service.
Tarkett: Tarkett produces a wide range of sustainable and coordinated floors in different materials and types, such as modular carpets, broadloom, woven, vinyl, linoleum, rubber, and laminate.
Mannington: Mannington Mills, Inc., is a fifth-generation, family-owned company based in Salem, NJ, with locations worldwide. We manufacture residential and commercial flooring under the Mannington, Mannington Commerical, Amtico, Phenix, and Burke brands.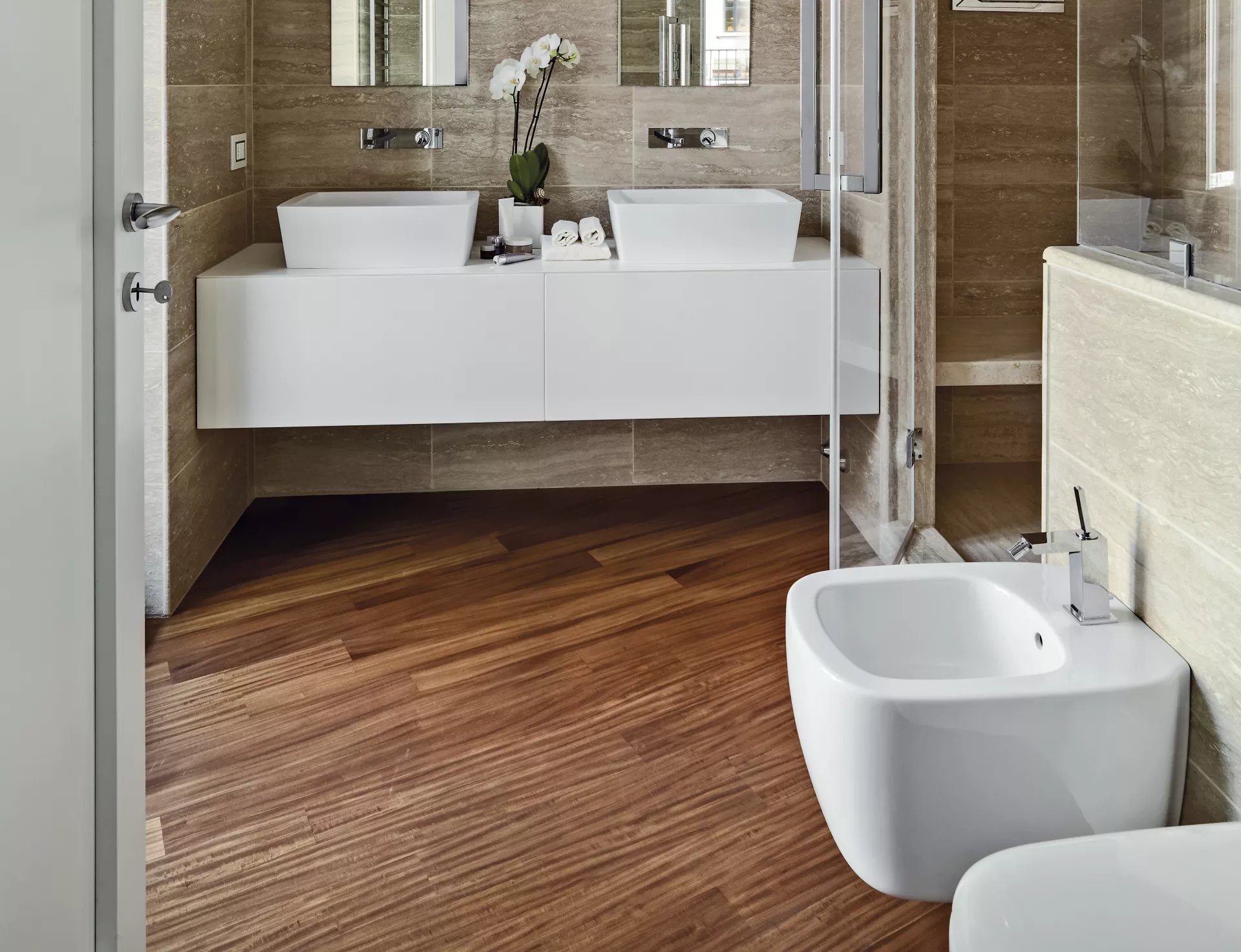 Conclusion

Luxury vinyl flooring is a versatile range of materials that can be used, depending on its type, in a broad range of settings, from a private bathroom to an airport with traffic of thousands of passengers per day. It might not completely replace the look and feel of natural wood or natural stone tiles, but it gets as close as it can be. It is reasonably priced and requires no special maintenance. A combination of these qualities makes LVF an attractive product, and it well explains its growing popularity and increasing market share.