WPC Flooring PROS and CONS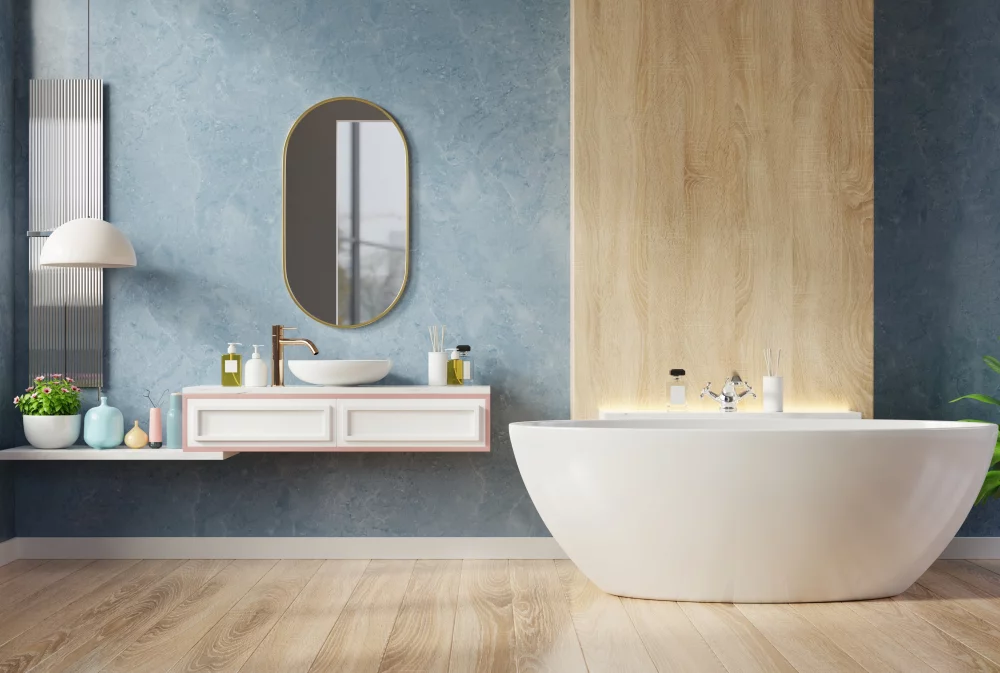 Are you tired of the unsightly scratches and stains on your hardwood flooring? Are you fed up with your furry friends damaging the shine on your floors? Say goodbye to the frustrations of traditional hardwood and welcome the resilience and durability of WPC flooring. This hypothetical slogan could be used to describe Wood Plastic Composite flooring, commonly known as WPC. Crafted with the latest technology, these planks are designed to withstand heavy usage and look like the real thing.
What is WPC flooring?
Wood plastic composite, as the name suggests, is made from a blend of recycled wood fibers and plastic, creating long-lasting and relatively eco-friendly flooring. It is engineered into planks combining wood fibers or sawdust with thermoplastic resins. These planks can resemble traditional hardwood flooring with a high level of precision.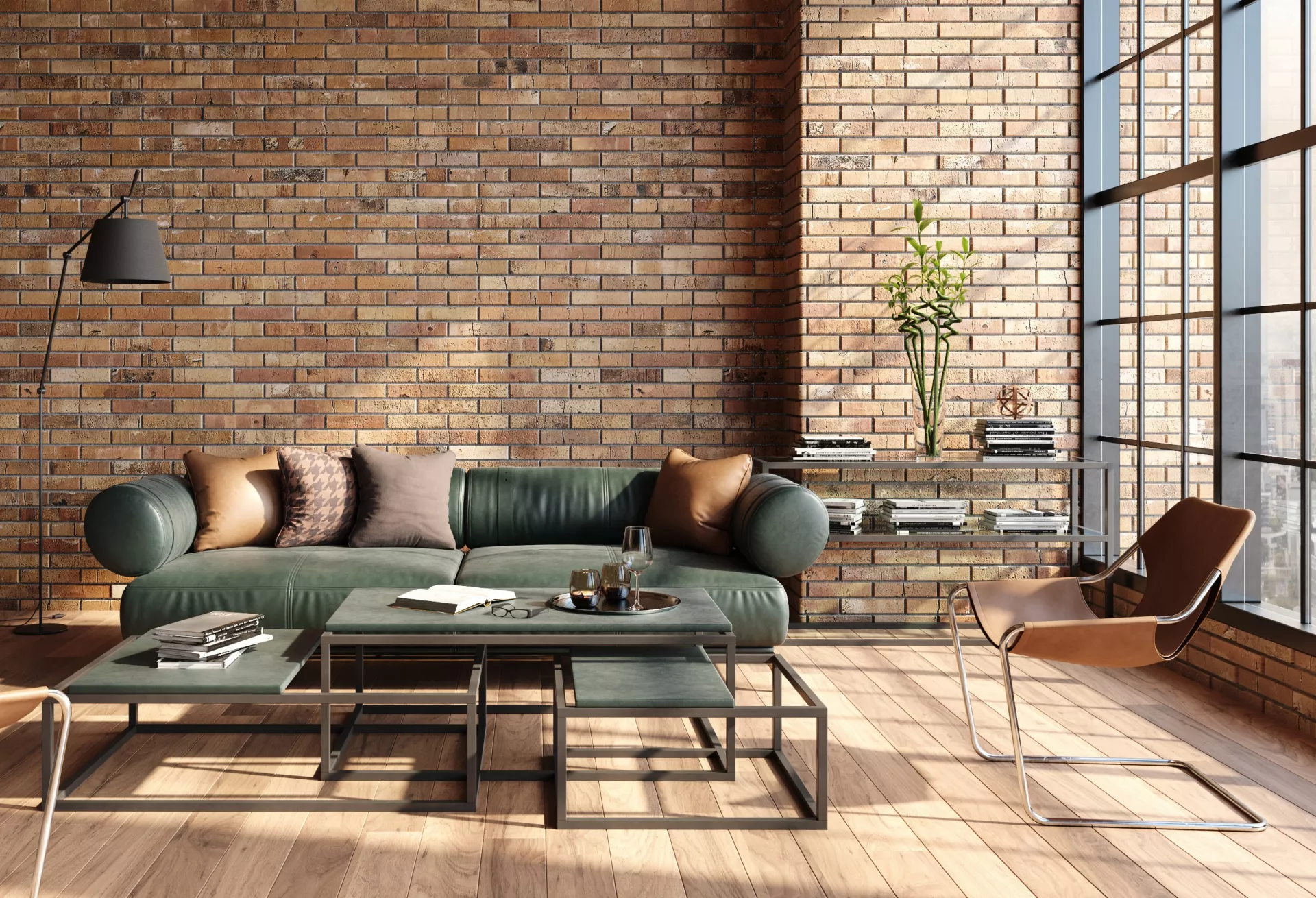 What is the history of WPC flooring?
WPC, as a material, has a short history. First introduced in the decking market in the early 1990s, WPC technology was implemented as a home flooring product in the 2000s, and since then, it has been gaining widespread popularity.
The idea of WPC first came to the market in response to the limitations of traditional hardwood flooring, including moisture damage, scratches, and stains.
Where can I use WPC flooring?
Here is some of the most popular area of application for WPC flooring:
Living Rooms: Whether you prefer a traditional look in your living room or adapt to some modern and sleek design, WPC flooring is an excellent choice. It can add warmth and character to the space without compromising durability and longevity.
Bathrooms: Choosing to floor for the bathroom is a pesky task. You want to choose a material that can withstand moisture and humidity. Hardwood flooring can easily warp or buckle over time due to exposure to water. But with WPC flooring, there's no such annoyance. It is not only moisture-resistant but also slip-resistant and a safer option for bathroom floors.
Kitchens: WPC is also well recommended for kitchens as it is easy to clean and maintain. It's a practical choice for such high-traffic areas of your home where spills and moisture are common.
Retail Stores: WPC flooring outperforms even in harsh commercial environments like retail stores. These planks can enhance the customers' stylish atmosphere, creating a welcoming and warm shopping experience.
Restaurants: Restaurants are famous for heavy foot traffic and spills. So, you must choose waterproof flooring that is durable and easy to clean and maintain. That's where WPC flooring stands up the rest of the options.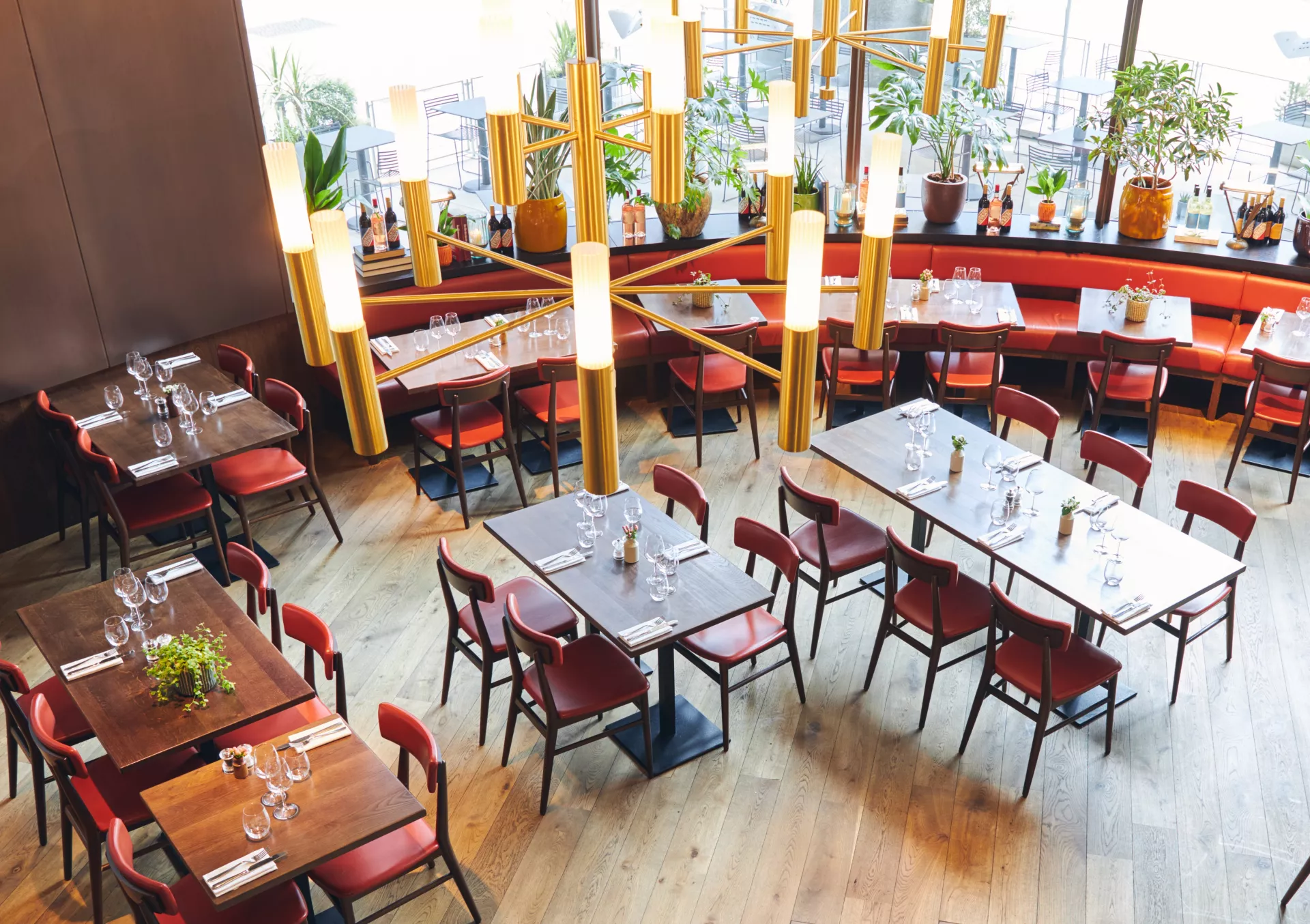 Pros and Cons of WPC flooring
Pros of WPC flooring:
Durability: WPC flooring is a durable option that can resist scratches, stains, and moisture. It is the perfect flooring for families with kids and pets.
Versatility: Because of its durability, WPC is ideal for high-traffic areas like entryways, hallways, living areas, bathrooms, and kitchens.
Moisture resistance: WPC can withstand spills and moisture, which is ideal for areas prone to moisture, like kitchens and bathrooms.
Easy maintenance: WPC flooring is easy to maintain and is one of its main selling points. It doesn't require unique cleaning solutions or equipment. It just needs a damp cloth or mops to keep it looking new. Unlike traditional wood flooring, it won't require sanding or refinishing, which can be expensive and time-consuming.
Diversity: WPC comes in a wide range of colors and styles. With its three-dimensional embossed surface and realistic replication of wood grains and patterns, the WPC flooring mimics the depth and texture of natural material with exceptional precision.
Cons of WPC flooring:
Cost:
WPC flooring can be more expensive than other synthetic flooring options, such as vinyl plank flooring, due to its higher quality and durability. Still, it is more affordable than natural hardwood flooring.
Environmental Impact:
While WPC flooring is often marketed as an eco-friendly option due to its use of recycled materials, some environmentalists may argue that the production process still has negative environmental impacts, such as the emission of harmful chemicals.
Vulnerability to Sunlight: WPC flooring can be vulnerable to fading and discoloration when exposed to direct sunlight or UV rays. While this can be mitigated through proper care and maintenance, it may be a drawback for homeowners who want a low-maintenance flooring option that can withstand sun exposure.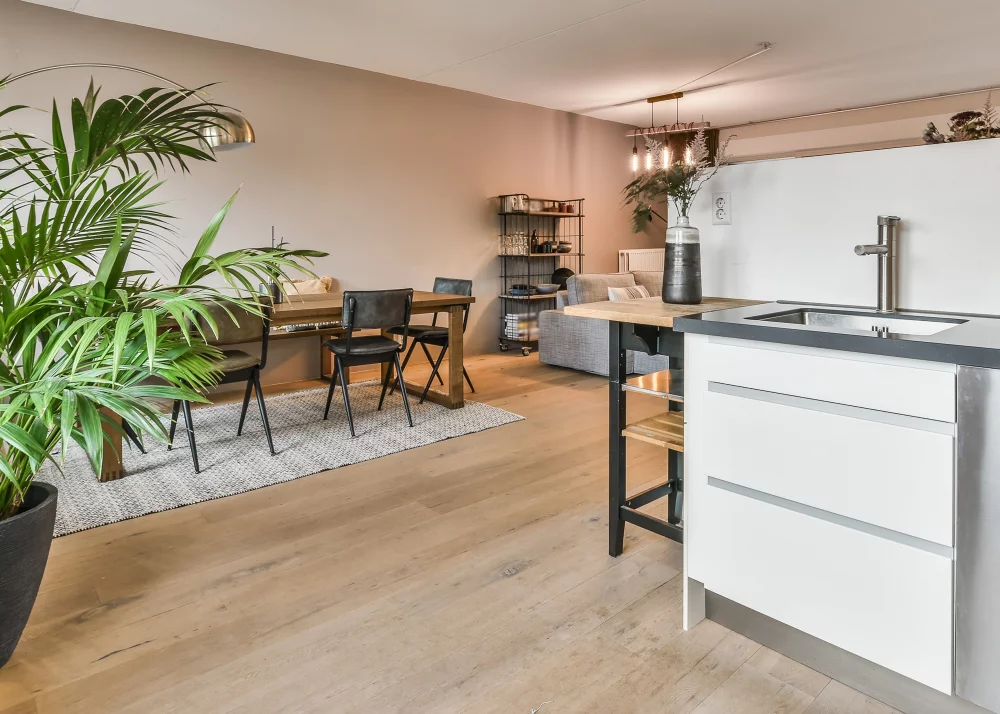 How to install the WPC floor?
The best thing about WPC flooring is the ease of installation. It's an excellent choice for DIY enthusiasts. The flooring planks won't need nailing or adhesive glues to install on the subfloor. They're manufactured with interlocking mechanisms with tongue-and-groove edges.
So, you need to know how to measure the flooring, cutting to a suitable size, and install it on the go. You can even install WPC over existing flooring without costly and time-consuming removal.
Below you can find several practical tips:
Floor preparation: To get the best results, prepare the subfloor in advance, i.e., clean, level, and dry. You might have to remove existing flooring if it's uneven, or you can use a self-leveling compound to even it out.
Acclimatation of material: Try to place the flooring open in the place of installation for at least 48 hours to allow it to acclimate. This will allow the flooring to adjust to the humidity and temperature of the room and further prevent it from expanding or contracting after installation.
The first row is important: It is best to start the installation along the longest wall in the room. Be sure that the tongue side of the flooring faces the wall and leaves a gap of ¼ inch between the flooring and the wall to allow for expansion. You can use spacers to maintain the gap.
Installation of remaining rows: After the first row, installing the rest is relatively easy. Try to use a tapping block or hammer to ensure a tight fit. Align the tongue and groove edges properly and tap the planks into place. You can use a jigsaw or handsaw to cut the last plank according to your room's dimensions.
Finishing: At the end, apply the molding around the room's edges to cover the expansion gap. You can use a finish nailer to secure the molding to the baseboard or wall.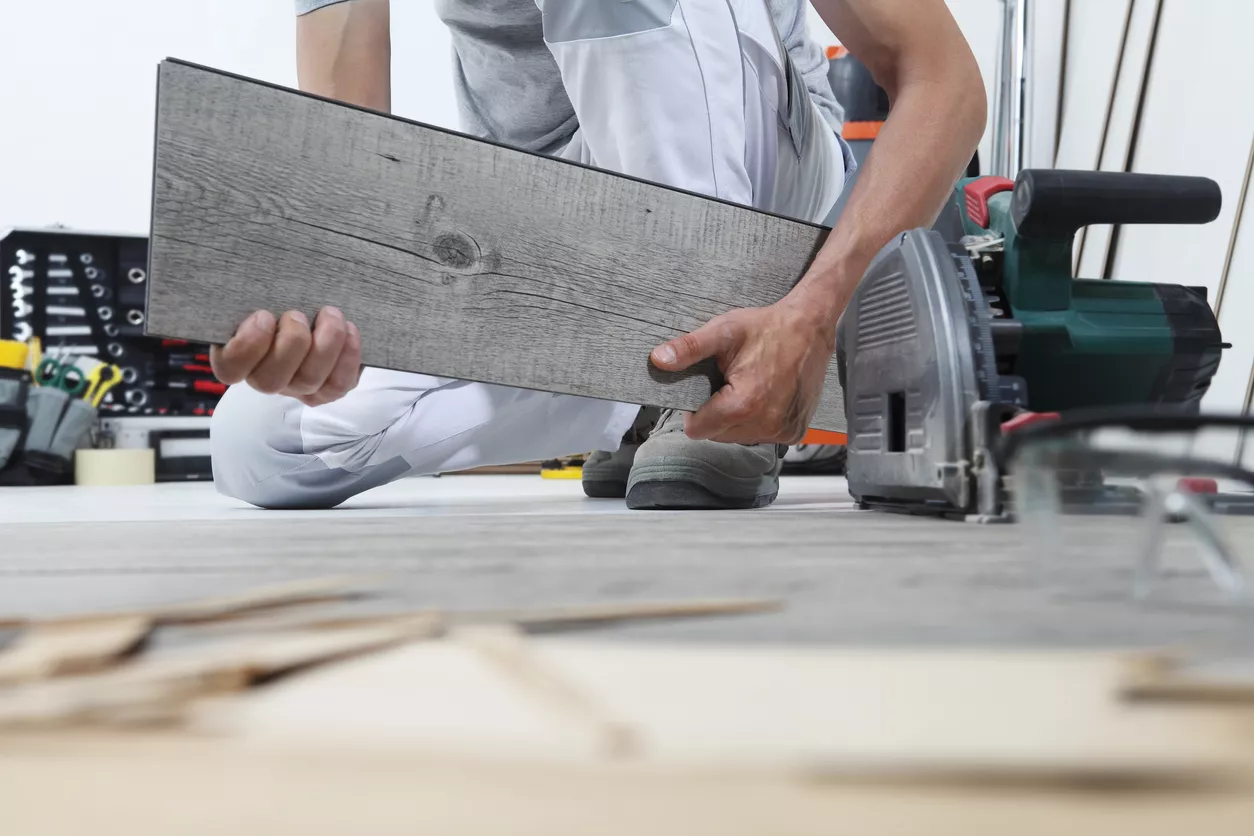 Pricing of WPC
When it comes to pricing, WPC is an excellent choice for homeowners on a budget. It is a bit more expensive than traditional laminate flooring but is substantially cheaper than hardwood or tile flooring.
The actual price of the WPC flooring depends on the quality of the material, the thickness, and the area you need to cover. You can expect to pay around $2 to $5 per square foot.
What are the best brands of WPC?
Technology is evolving, and each brand comes up with new flooring products and features every year, so it is hard to say which brand is the best at this particular moment. It is advisable to look at the particular product, its specifications, qualities, research features and read product reviews. Nevertheless, below, you can find reliable brands that have been on the market for a long time and are considered among the best by flooring professionals.
Shaw: Shaw Floors, established in 1967, offers carpet, hardwood, laminate, luxury vinyl, tile, and stone flooring and solutions for real-life and real homes
Armstrong: AHF Products manufactures beautiful, durable hard surface flooring for the consumer and commercial markets in a range of textures, styles, and designs to fit the needs of the American homeowner and business owner.
Mohawk: Ever since they rolled out the first carpets in 1878, Mohawk has built quality into every flooring product. Today, Mohawk continues that tradition with revolutionary product innovation, award-winning design, and a talented team dedicated to outstanding service.
Tarkett: Tarkett produces a wide range of sustainable and coordinated floors in different materials and types, such as modular carpets, broadloom, woven, vinyl, linoleum, rubber, and laminate.
Mannington: Mannington Mills, Inc., is a fifth-generation, family-owned company based in Salem, NJ, with locations worldwide. We manufacture residential and commercial flooring under the Mannington, Mannington Commerical, Amtico, Phenix, and Burke brands.
Conclusion
WPC flooring is durable, versatile, and at the same time, it is budget-friendly. Whether you prefer a natural wood look, a sleek modern style, or something in between, WPC flooring can quickly meet your aesthetic needs. You don't have to compromise the look and feel against durability and budget. WPC is just one of several kinds of Luxury Vinyl Flooring. To learn more about other options, read our article: Luxury Vinyl Flooring Explained.