Pros and Cons of SPC Flooring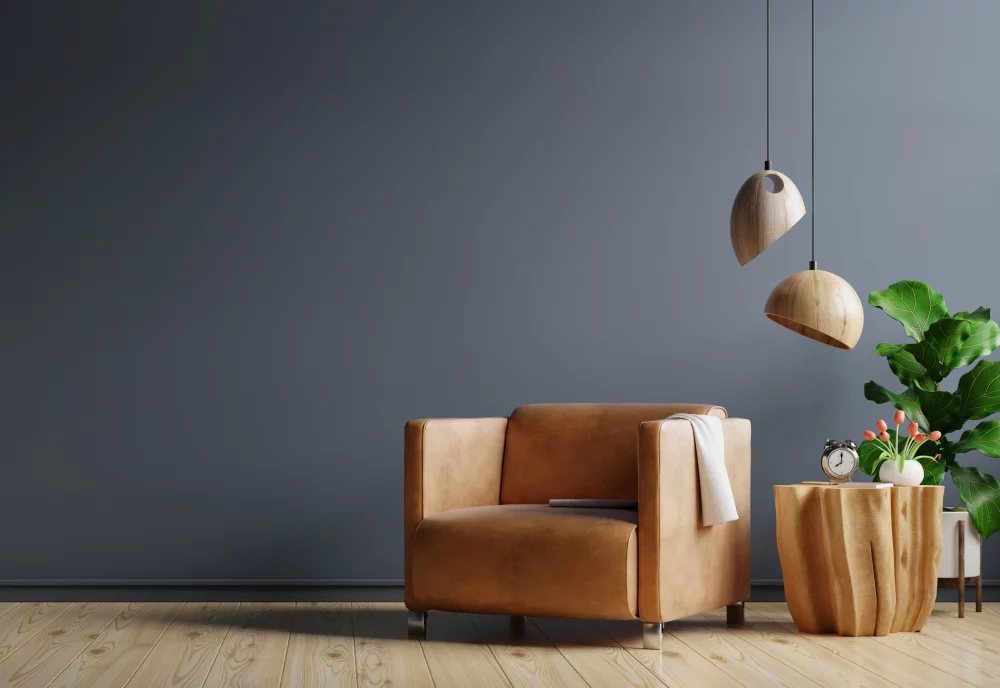 As any other homeowner, we all want our floors to be all at once: beautiful, resilient, durable, and water resistant. It should be quick to install and easy to clean, and we want it to last for decades without any additional maintenance. And, of course, we want to pay for our floors less when we build a new house or renovate the old one. Is there an option that would hit all the checkmarks? Well, it looks like SPC technology was aimed at designing such type of flooring product when it was first introduced in the 2010s for the growing Asian market. Since then, the technology has developed, and most of the largest flooring manufacturers have joined the game and started producing their own SPC flooring. Let's see what SPC flooring is in 2023, and is it that great?

What is Stone-plastic composite (SPC)?
SPC flooring is a rigid core vinyl flooring manufactured using natural limestone powder, polyvinyl chloride (PVC), and stabilizers. Unlike traditional vinyl, these ingredients make SPC flooring sturdy, resilient, and water-resistant.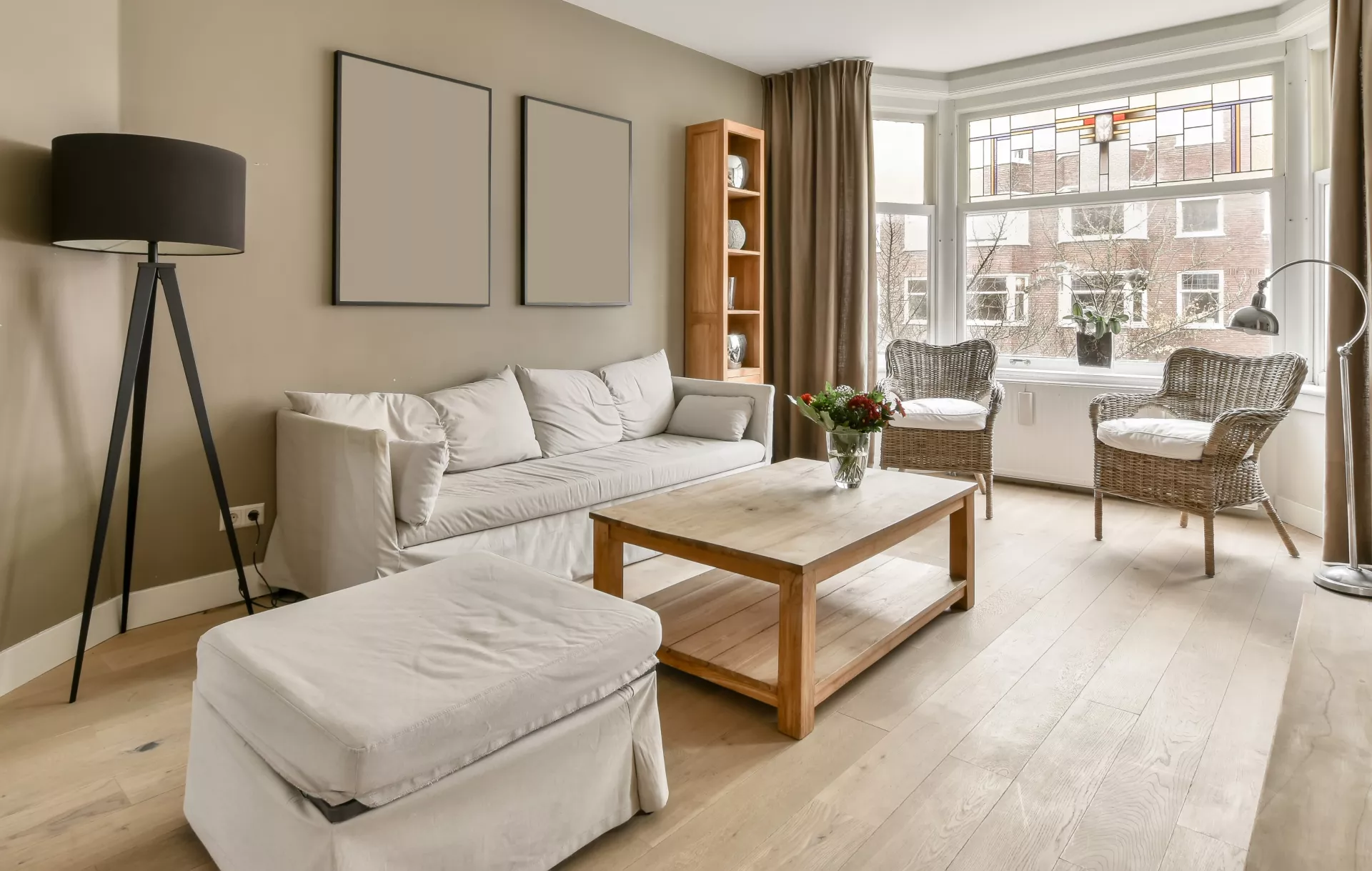 Where can I install SPC?
SPC flooring is specifically designed for high-traffic areas and commercial properties like hotels and offices, where floors are exposed to harsh conditions. Being able to handle commercial traffic, the SPC floor can surely handle the traffic of your living room, kitchen, and hallway. Due to its water resistance, it can also be installed in the bathroom or laundry rooms.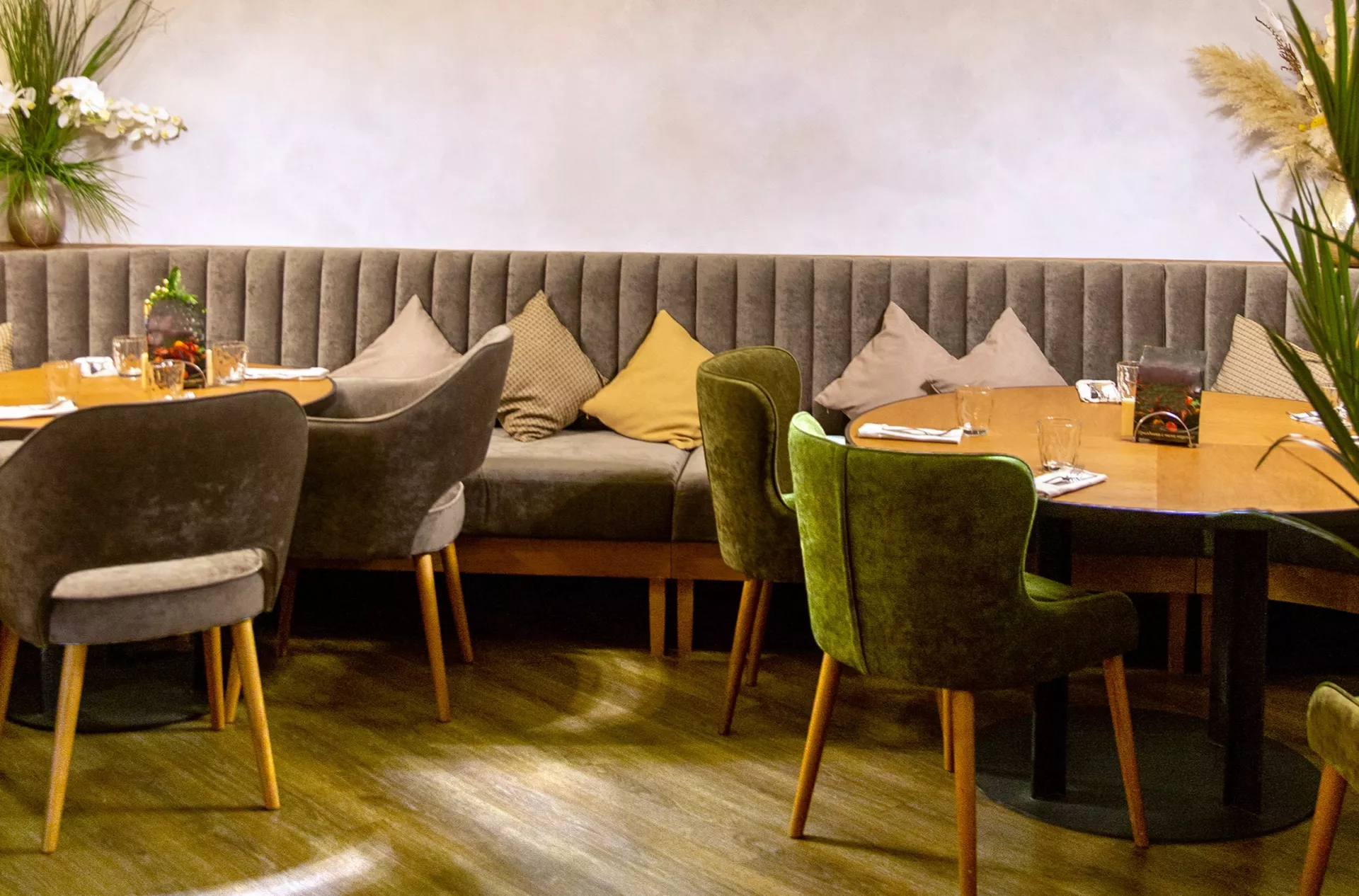 Why is the SPC flooring so resistant?
The high level of durability is achieved by a unique combination of components, which include a highly durable rigid core made of PVC and a water-resistant base layer made of natural limestone.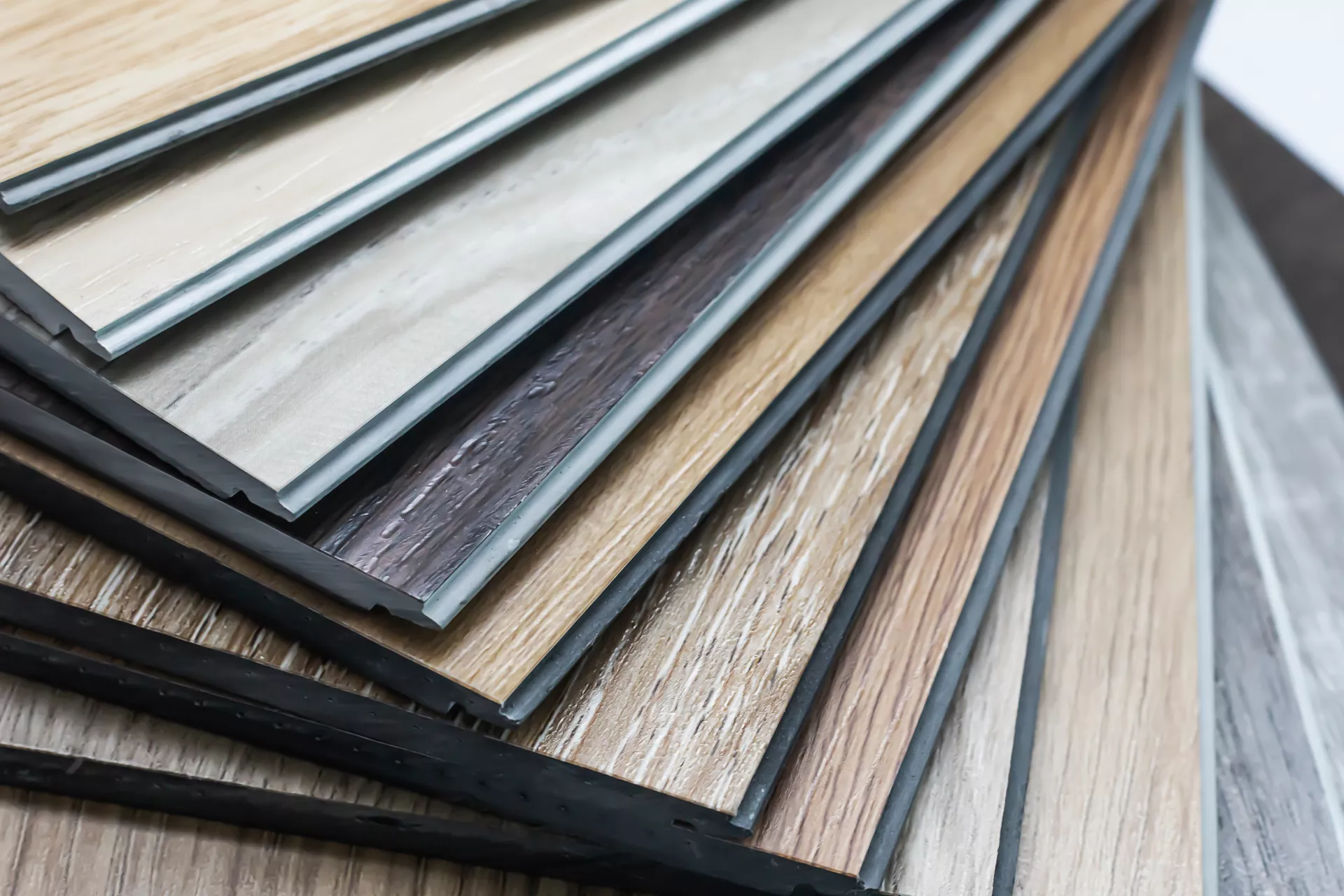 Pros and cons of SPC
If all of the above seems too good to be true, it might be. As with any product, including the SPC floor, some pros, and cons should be considered.
Pros of SPC Flooring:
Durability: SPC flooring is highly resistant to impact, scratches, and stains and can withstand heavy foot traffic without showing signs of wear.
Sustainability: SPC flooring is an eco-friendly option compared to traditional hardwood flooring, as it does not require cutting down trees or depleting natural resources. Additionally, SPC flooring is recyclable, meaning it can be repurposed instead of ending up in landfills.
Aesthetic appeal: SPC flooring comes in various colors, patterns, and textures, allowing you to customize your flooring to suit your personal style and home décor. It can mimic the look of natural stone or wood, giving your home a sophisticated and timeless look.
Water-resistant: SPC flooring is waterproof, which is an ideal option for facilities with a high level of humidity, like bathrooms, kitchens, laundry rooms, and spas.
Easy-to-install: floating installation is the most common method used for SPC flooring, which involves installing planks or tiles over an underlayment without adhesive. The planks or tiles are locked together using a tongue-and-groove system, and the entire floor "floats" above the subfloor. This method is popular because it is easy to install, requires minimal tools and equipment, and can be done quickly. The downside of this installation method is subfloor preparation, as it should be flat and even.
Easy to maintain: SPC flooring is easy to clean and maintain, requiring only regular sweeping or vacuuming and occasional damp mopping.
Cons of SPC Flooring
Fading: Some SPC flooring products might lose their initial color if placed under direct sunlight. Not all products are made equally, so we advise you to research a particular product before purchasing it.
Health concerns: Some types of SPC flooring may emit Volatile Organic Compounds (VOCs), which can cause respiratory irritation and other health problems. It is important to check the package. One way to identify which SPC flooring products may emit higher levels of VOCs is to look for products certified by independent third-party organizations that test for VOC emissions. These certifications, such as FloorScore or GREENGUARD, can help ensure that the product meets specific standards for indoor air quality and has undergone testing for VOC emissions.
Authenticity: Even though SPC flooring can mimic natural wood with great precision, including its textured surface, it's still easy to tell with the naked eye that it's not the real deal.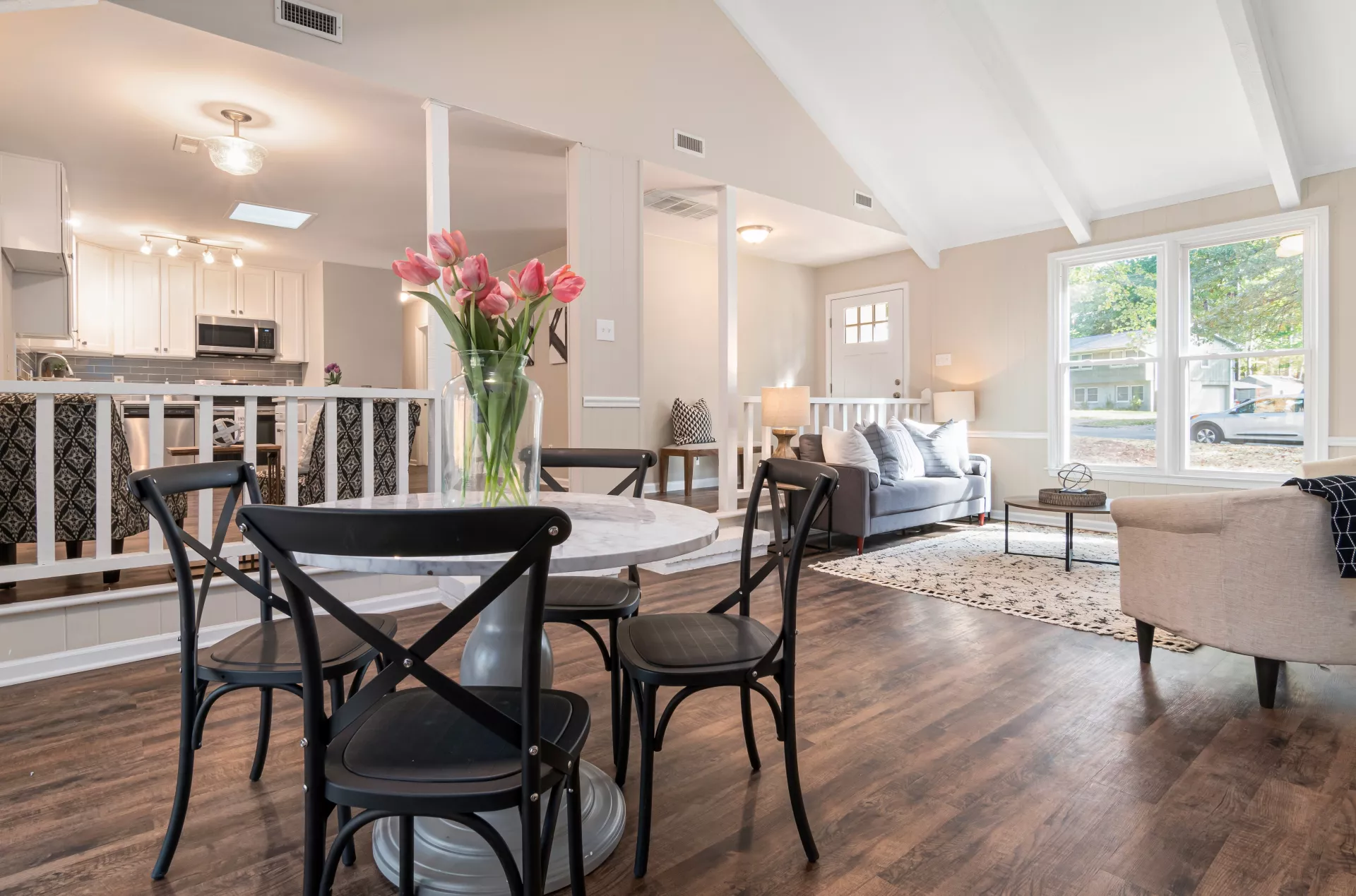 What are the best brands of WPC?
Technology is evolving, and each brand comes up with new flooring products and features every year, so it is hard to say which brand is the best at this particular moment. It is advisable to look at the particular product, its specifications, qualities, research features and read product reviews. Nevertheless, below, you can find reliable brands that have been on the market for a long time and are considered among the best by flooring professionals.
Shaw: Shaw Floors, established in 1967, offers carpet, hardwood, laminate, luxury vinyl, tile, and stone flooring and solutions for real-life and real homes
Armstrong: AHF Products manufactures beautiful, durable hard surface flooring for the consumer and commercial markets in a range of textures, styles, and designs to fit the needs of the American homeowner and business owner.
Mohawk: Ever since they rolled out the first carpets in 1878, Mohawk has built quality into every flooring product. Today, Mohawk continues that tradition with revolutionary product innovation, award-winning design, and a talented team dedicated to outstanding service.
Tarkett: Tarkett produces a wide range of sustainable and coordinated floors in different materials and types, such as modular carpets, broadloom, woven, vinyl, linoleum, rubber, and laminate.
Mannington: Mannington Mills, Inc., is a fifth-generation, family-owned company based in Salem, NJ, with locations worldwide. We manufacture residential and commercial flooring under the Mannington, Mannington Commerical, Amtico, Phenix, and Burke brands.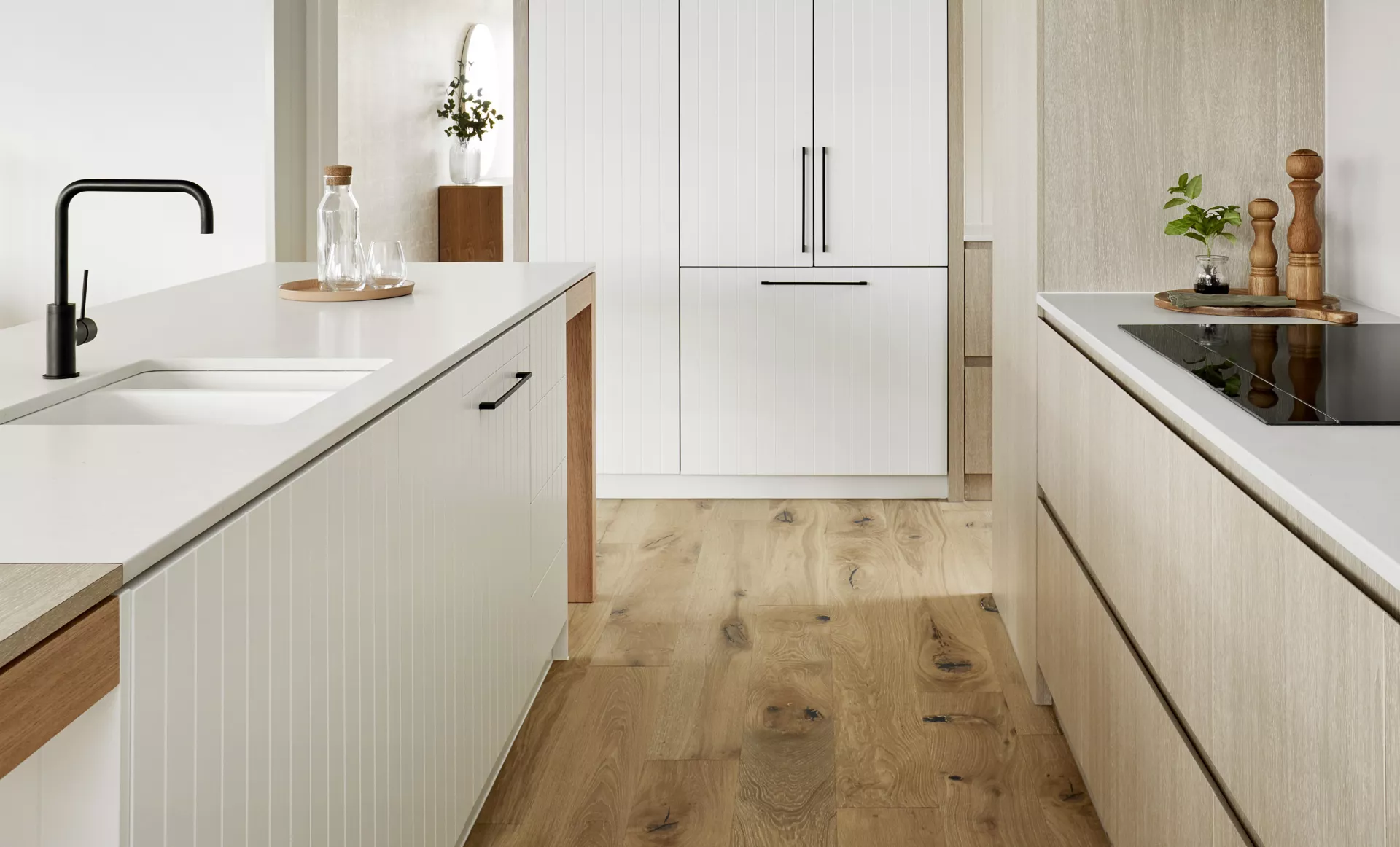 The bottom line
So, are you now ready to replace your worn-out flooring with something outstanding for heavy foot traffic, spills, and scratches? SPC flooring offers the perfect fusion of strength and beauty. Such an engineered flooring option boasts durability and an eco-friendly option offering superior resistance to moisture, abrasion, and impacts.
Read our article "Luxury Vinyl Flooring Explained" to learn about other types of "Luxury Vinyl Flooring", and our article "Flooring material selection guide" to learn about other types of flooring.