Bathroom Remodeling On A Budget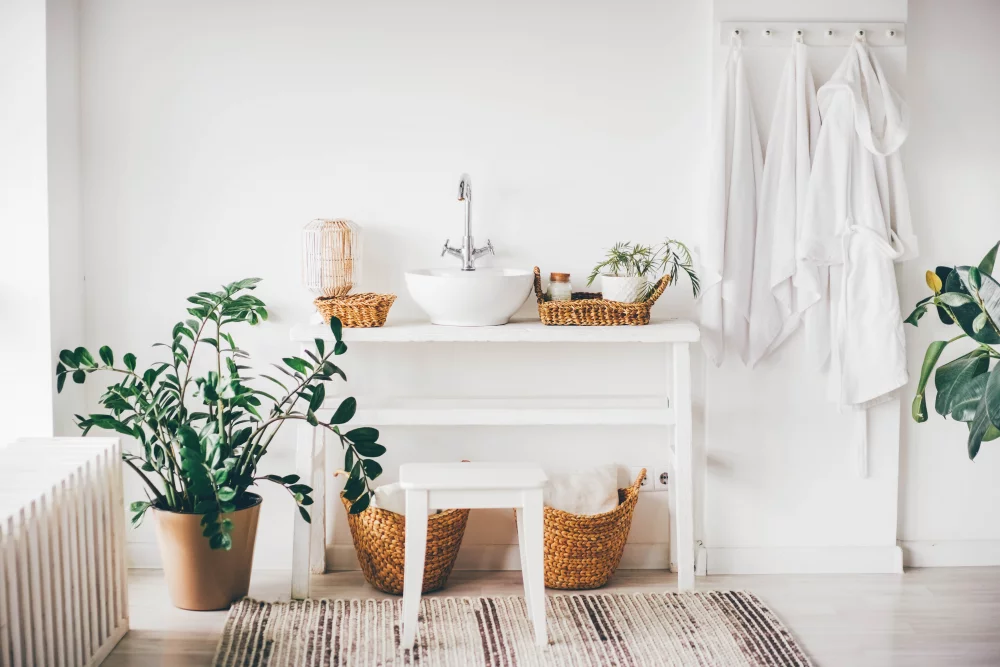 Between bathing, brushing your teeth, and getting dolled up, the bathroom makes for one of the most functional spaces of the home — and also one of the most frequently visited. As such, it often appears near the top of the priority list when remodeling and revamping your interior.
However, the costs for a bathroom remodel can easily get out of hand; it is a significant investment! So, it is always a great idea to curate a budget-friendly plan and save bucks where you can. In addition to being relatively light on the pocket, budget bathroom remodels improve functionality, enhance your experience and quality of life, potentially add to your home value, and more!
In that regard, this article is your comprehensive guide to bathroom remodeling on a budget. Keep reading as we share the secrets to a bathroom remodel that doesn't break the bank. Be sure to set realistic expectations for your renovation for the best results!
Planning The Project and Setting The Budget
Firstly, create a detailed project plan (or blueprint), and don't stray from it. This helps you achieve the results you've envisioned and stick to the budget.
Establishing The Budget
Set a firm budget for your project before beginning — and stick to it! Generally, allocating up to 5% of the total value of your home is recommended for bathroom remodels. This means if your home costs $300,000, you should limit the bathroom remodeling costs to $15000. Building in a 15-20% cushion for hidden/unexpected costs keeps you on the safe side.
The average cost of bathroom remodeling in US in 2023
The average cost of bathroom remodeling in the US in 2023 is around $5500 for low-end remodeling, $8500 for average, and around $15000 for high-end.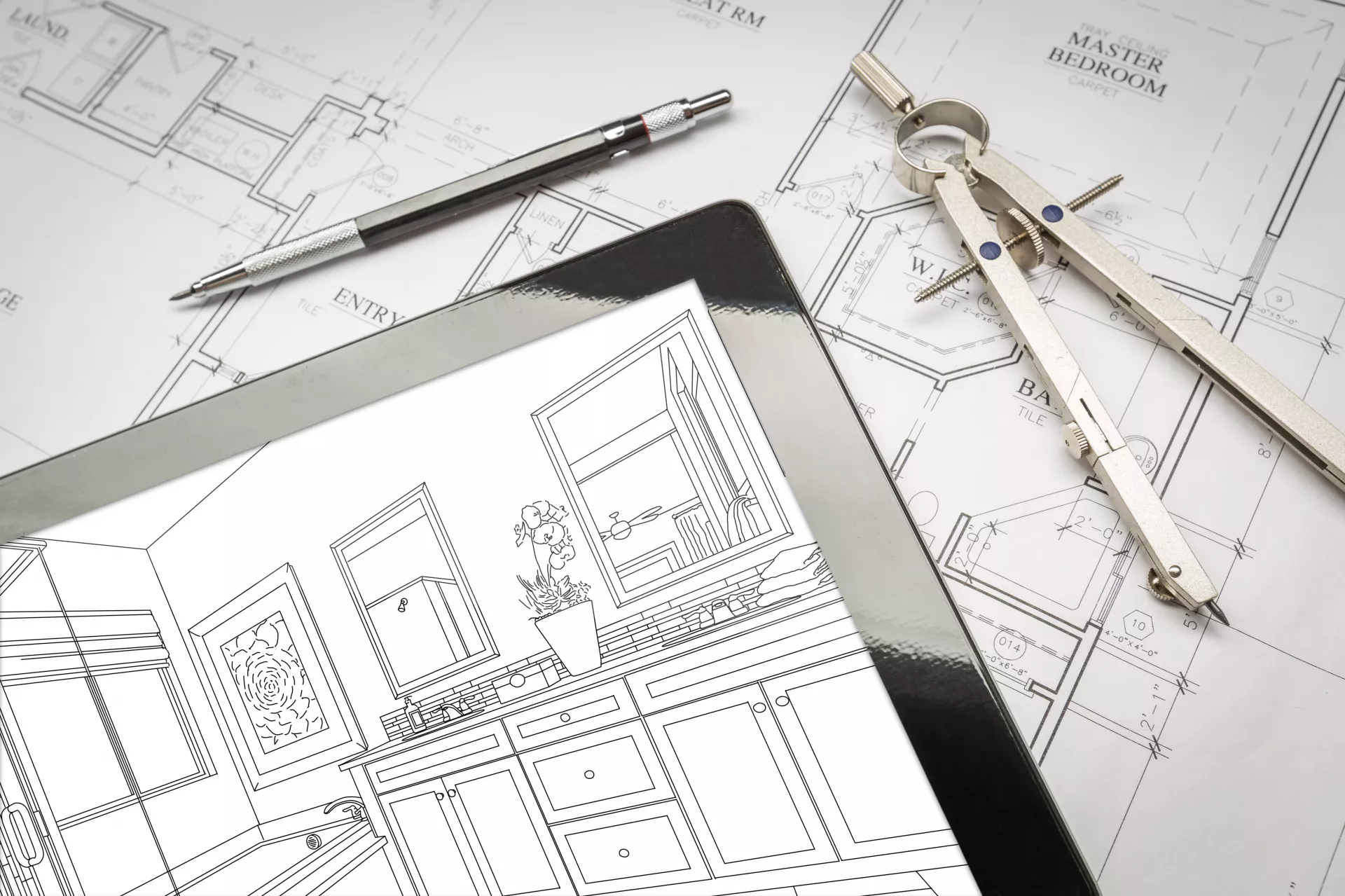 Creating A Detailed Project Plan
Next, formulate a thorough plan for your project. You can divide it into a series of milestones and divide the budget among these. Also, be sure to give priority to your bathroom remodel goals. For example, if leaky faucets are one of the prime reasons you are renovating, you will want to keep them near the top of your priority list and specify enough amount for plumbing services.
The skeleton of a bathroom renovation may appear similar to the following:
Developing a floor plan
Applying for building permits
Demolishing the bathroom interior
Painting the bathroom
Installing the flooring, shower, and toilet
Installing the exhaust fans, countertops, cabinetry, and sink
While planning, keep in mind tips and tricks (discussed in the next section) to keep remodeling costs low.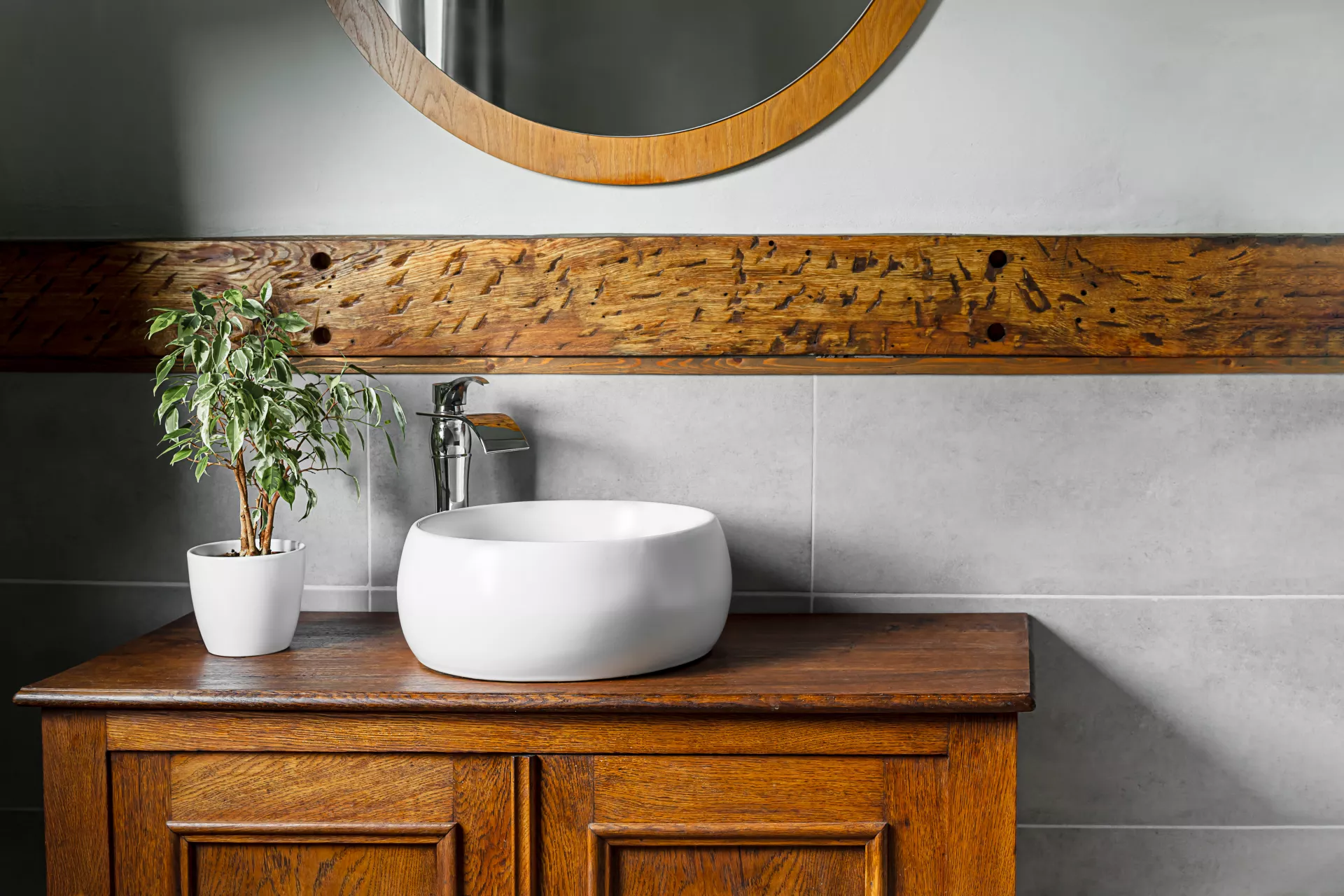 Cost-Effective Design Ideas
Bathrooms don't have to be merely functional; they should be equal parts aesthetic, too. So, you may want to opt for design ideas that align with your taste — but make sure they are also cost-effective. Below, we've listed our top bathroom remodel ideas to give your space a fresh look while keeping it light on the budget.
Refresh Your Color Scheme
One inexpensive way to completely transform the ambiance of your bathroom is by upgrading the color scheme. Aim to reflect your personality here; if you love a calming oasis, slate blue and white will serve the purpose. In contrast, satiate your love for color with a combination of wheat and berry.
Look For Alternative Wall Ideas
Tiling bathroom walls can be expensive, so you should look for alternative options to stay within budget. One example is fiberglass; it comes in a range of patterns (including brick and marble) and is relatively inexpensive, so you can easily avoid overspending. You can also opt for acrylic panels. They're slightly pricier than fiberglass but cheaper than tiling.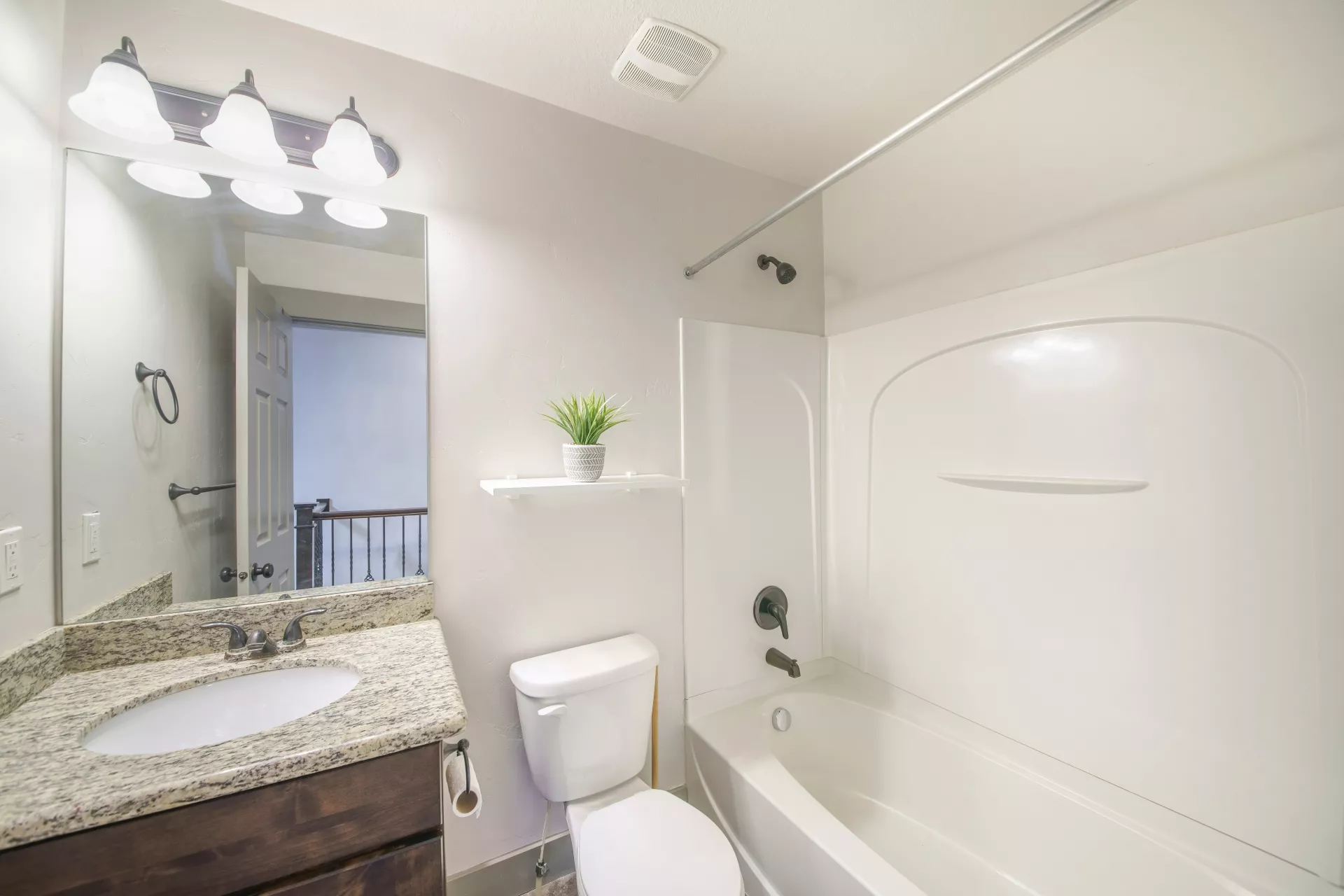 Focus On The Details: Fixtures and Hardware
Upgrade the ambiance of your bathroom by switching out the details. Replace existing lighting fixtures with sleek vanity lights, bath sconces, and ceiling lights. Upgrading to metallic hardware for the cabinetry is another great way to make your bathroom an aesthetic haven without crossing the budget.
Refinish/Paint Instead Of Retiling
If you don't have enough budget for a full-fledged retiling, consider refinishing your existing floor. In that regard, ceramic tile refinishing can be used for almost any tile surface. Alternatively, you can paint your bathroom floor for a refreshed look on a budget!
Opt For Easy-To-Install Bathroom Flooring
If you'd like to go beyond repainting and refinishing, you can choose easy-to-install bathroom flooring. This can also accommodate small budgets. Examples include:
Peel-and-stick Tile: These are easy to apply and can save you hours of labor. But they still create the visual appeal of original tiling!
Luxury Vinyl Planks: LVP is super easy to install. Measure your floor beforehand so you know how many pieces to purchase.
Remodel Your Bathroom with a Stenciled Tile Makeover
Remodeling your bathroom can be costly, especially if you plan to replace old tiles. If you want to update your tile within your budget, painting them might be the solution you need. Not only is it budget-friendly, but it's also a quick and easy process that won't take up too much of your time.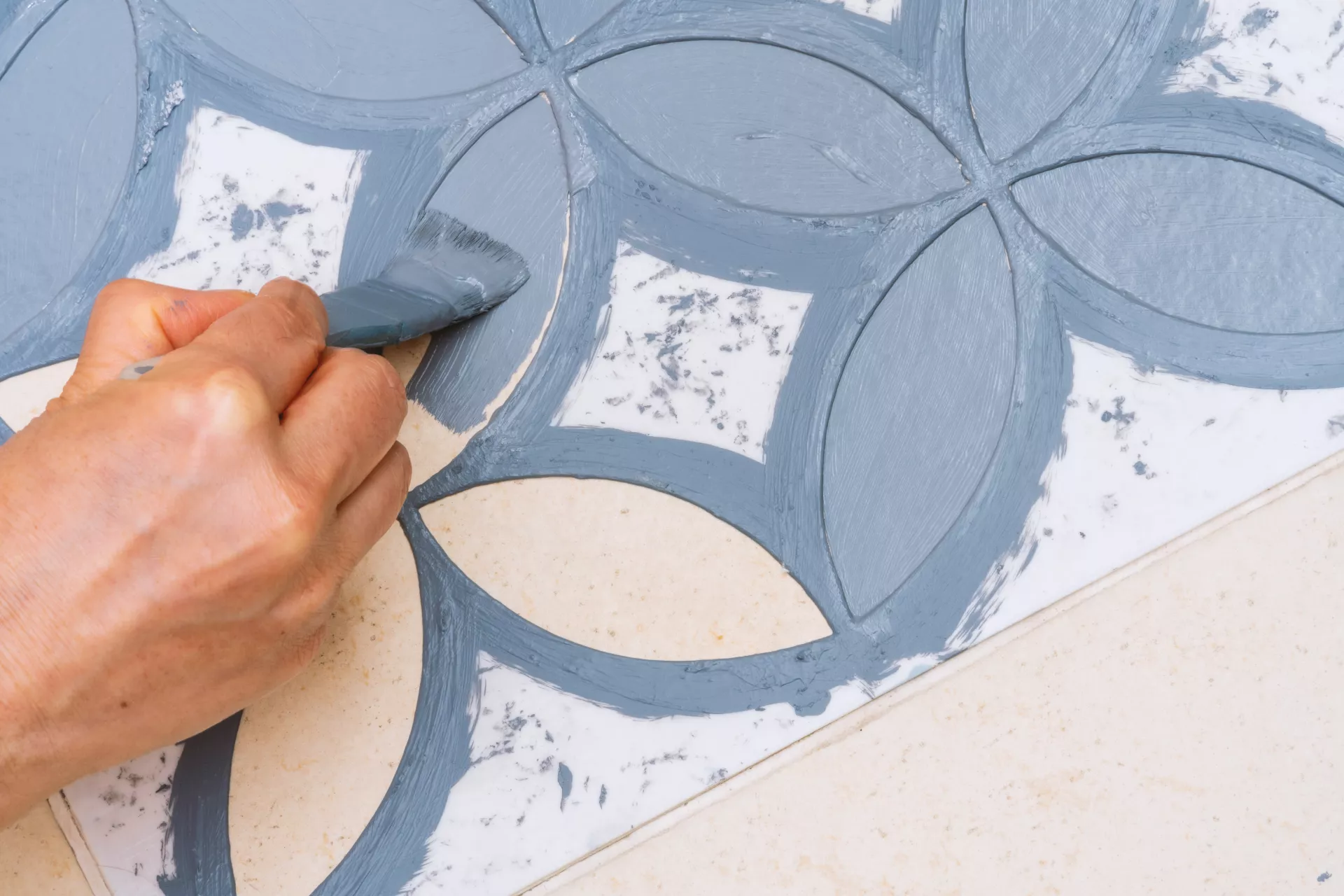 Refinish The Vanity
You can save bucks by refinishing existing cabinetry instead of replacing it, too. Sand down the cabinet surfaces, paint them with a fresh color, and, as mentioned earlier, give the hardware an upgrade.
Upgrade The Countertop
While getting a new marble countertop is far from budget-friendly, you can achieve the purpose with peel-and-stick alternatives. These are cheap and still look amazing.
Incorporate Mirrors
Generously using mirrors in your bathroom is an inexpensive way to leverage multiple benefits. For one, mirrors brighten up the space by reflecting light. They also create the illusion of more space and make the compact bathroom look bigger than it actually is.
Repurpose and Upcycle Existing Elements
Repurposing existing items is a great way to save money while still enhancing the aesthetics of the space. Some of our favorite ideas include:
Adapt an old sideboard with a sink (and a fresh coat of paint) to form a personalized vanity unit.
Reuse a wine rack for luxury towel storage.
Join corks from wine bottles to form a durable bathroom mat.
Install wooden planks as open shelving for storage.
Reuse old crates: Wooden crates can be repurposed as shelves or storage units, adding a rustic touch to your bathroom.

Use vintage mirrors: Instead of buying a new mirror, use a vintage or antique mirror to add character and charm to your bathroom.

Let your creative juices flow for endless design ideas!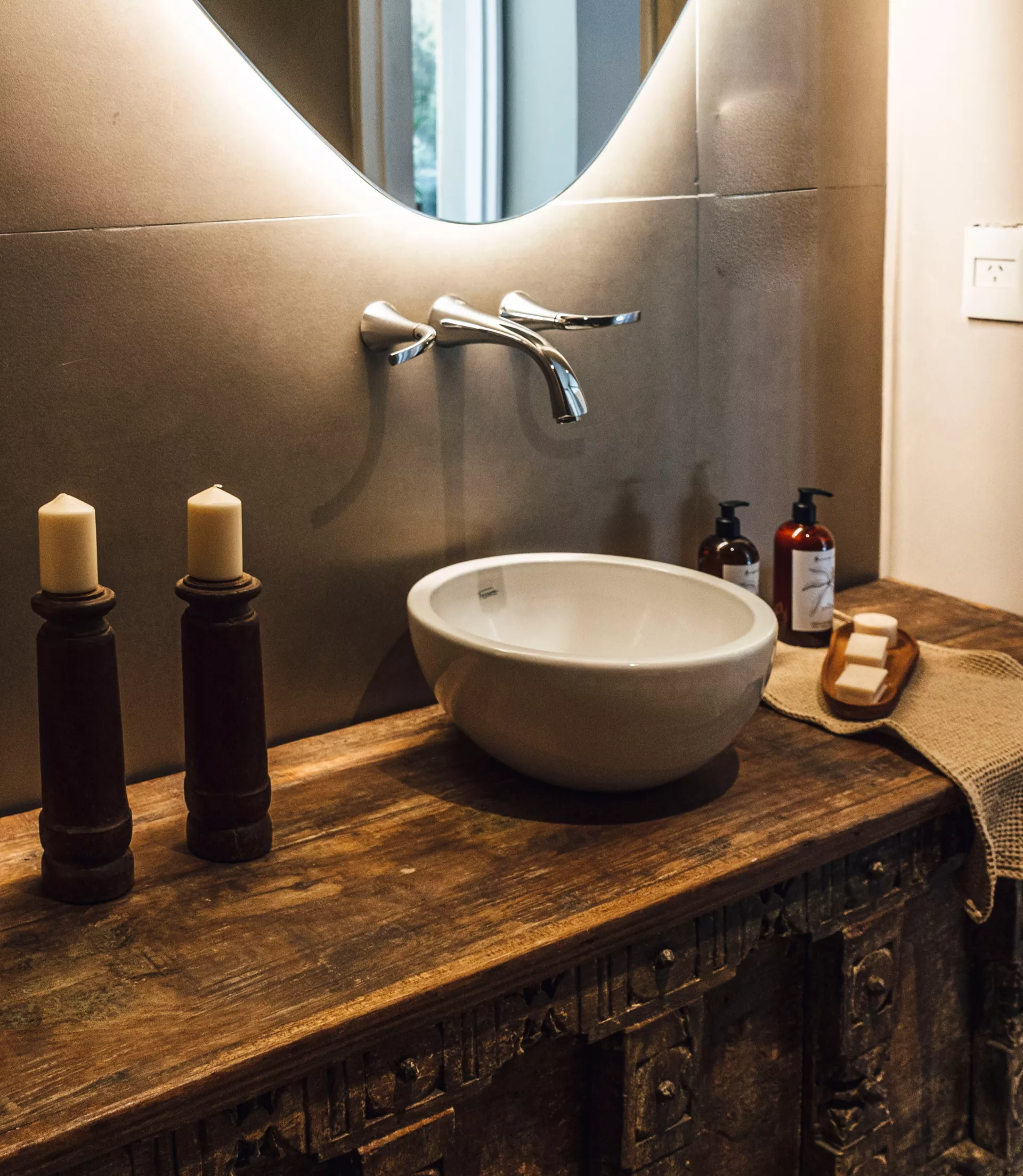 Select Budget-Friendly Materials
Using lower-cost lookalike materials is a great way to save money while achieving the look you aim for. For example, luxury vinyl flooring is a cheaper alternative to real wood plank flooring, while laminate countertops can easily mimic the high-end look of original granite.
Reorganize The Bathroom
Reorganizing your bathroom can instantly uplift the interior — and it's practically free! Incorporate baskets to store toiletries, use the back of the bathroom door to hang towels and robes, use drawer dividers to keep drawers clutter-free, and give your bathroom a deep cleaning. Also, be sure to get rid of anything you don't need.
Add Plants
Humidity-loving plants that need minimal light will thrive in your bathroom and adorn it in more ways than one. Plus, they have a plethora of health benefits, such as purifying the air and providing a connection with Mother Nature. Examples to incorporate are Heartleaf Philodendrons and Pothos.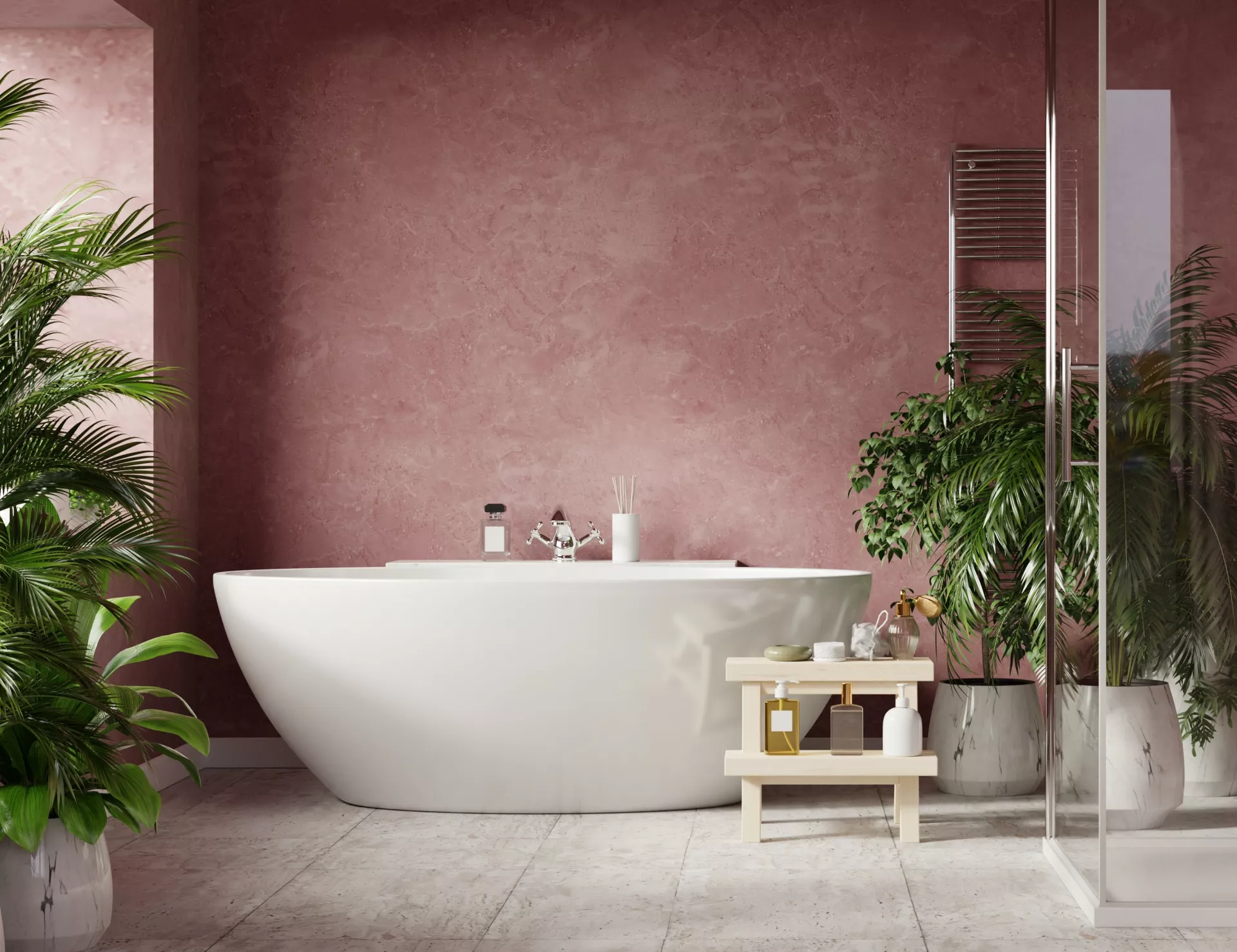 DIY vs. Hiring Professionals
With rolled-up sleeves, a little know-how of DIY, and some motivation, you can do some parts of the bathroom remodel yourself. DIY can be fun — and it helps save a big chunk of money!
For beginners, tasks such as installing a mirror, replacing the showerhead, or painting the walls can be easy tasks. If you have experience with drywall and flooring, you can even take up the extension process yourself. It all boils down to determining what you can do yourself — and letting the rest up to professionals.
When attaining professional assistance, be sure to look around and find trustworthy yet affordable bathroom remodeling contractors. Fall to winter is usually when the demand for contractors is low, so you can find a greater availability of your preferred contractors as well as cheaper rates as compared to summer.
The trick is balancing DIY efforts with professional bathroom remodeling services for the best results!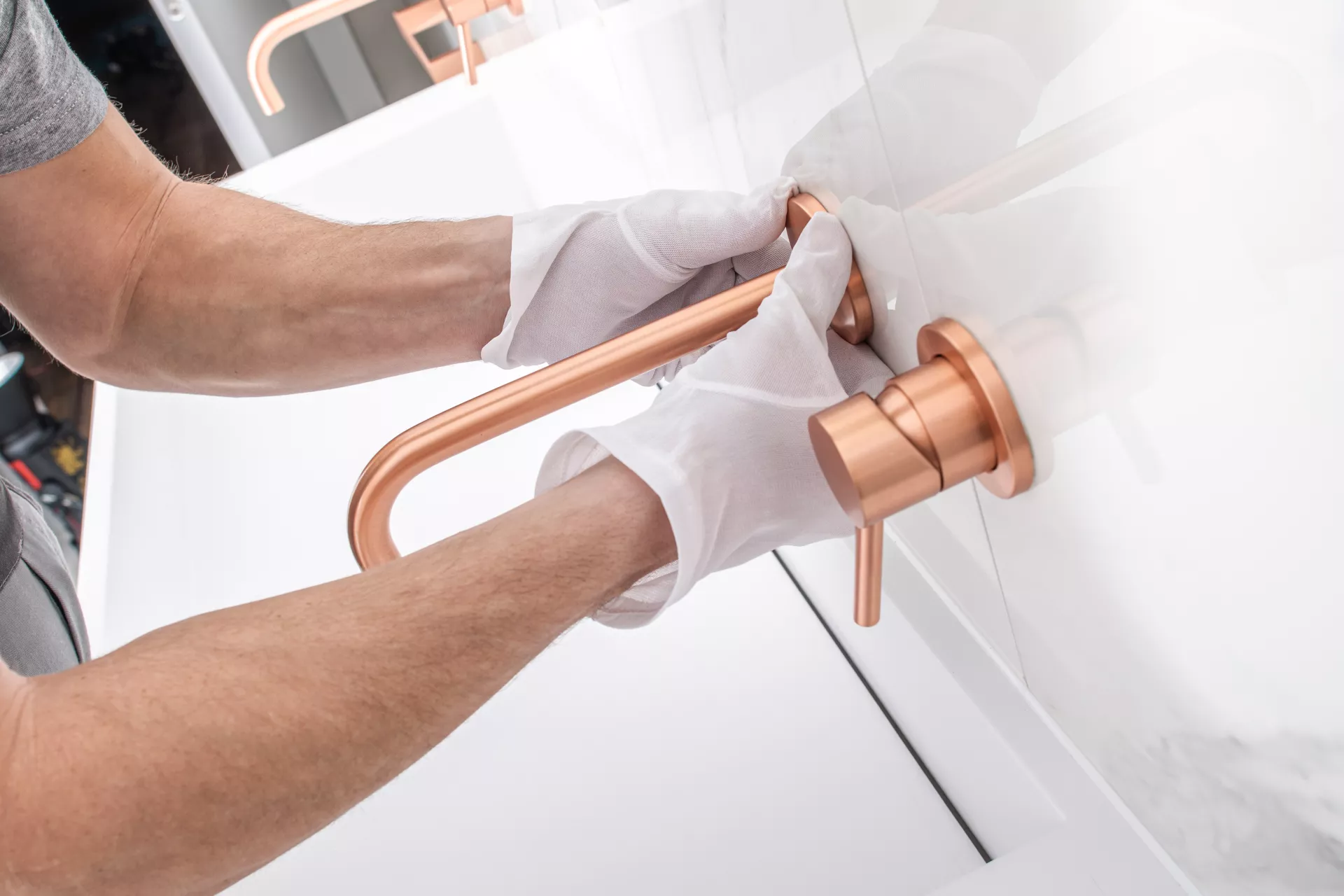 Money-Saving Tips and Tricks
Additionally, here are a handful of money-saving tips and tricks to use to stay within budget for your bathroom remodeling project:
Shop For Deals and Discounts
An essential part of bathroom remodeling on a budget is shopping around for deals and discounts. Allow ample time for shopping and visiting different stores to land the best prices. When shopping online, keep a close eye out for coupon codes (offered by influencers), look for free shipping offers, buy discounted gift cards, and use applications for discounted prices.
Maximize Energy With Energy-Saving Upgrades
In the modern era, there are a plethora of energy-saving upgrades that can considerably lower utility bills. Consider energy-efficient lighting and ventilation fans, water-saving faucets, and high-efficiency toilets to achieve the purpose.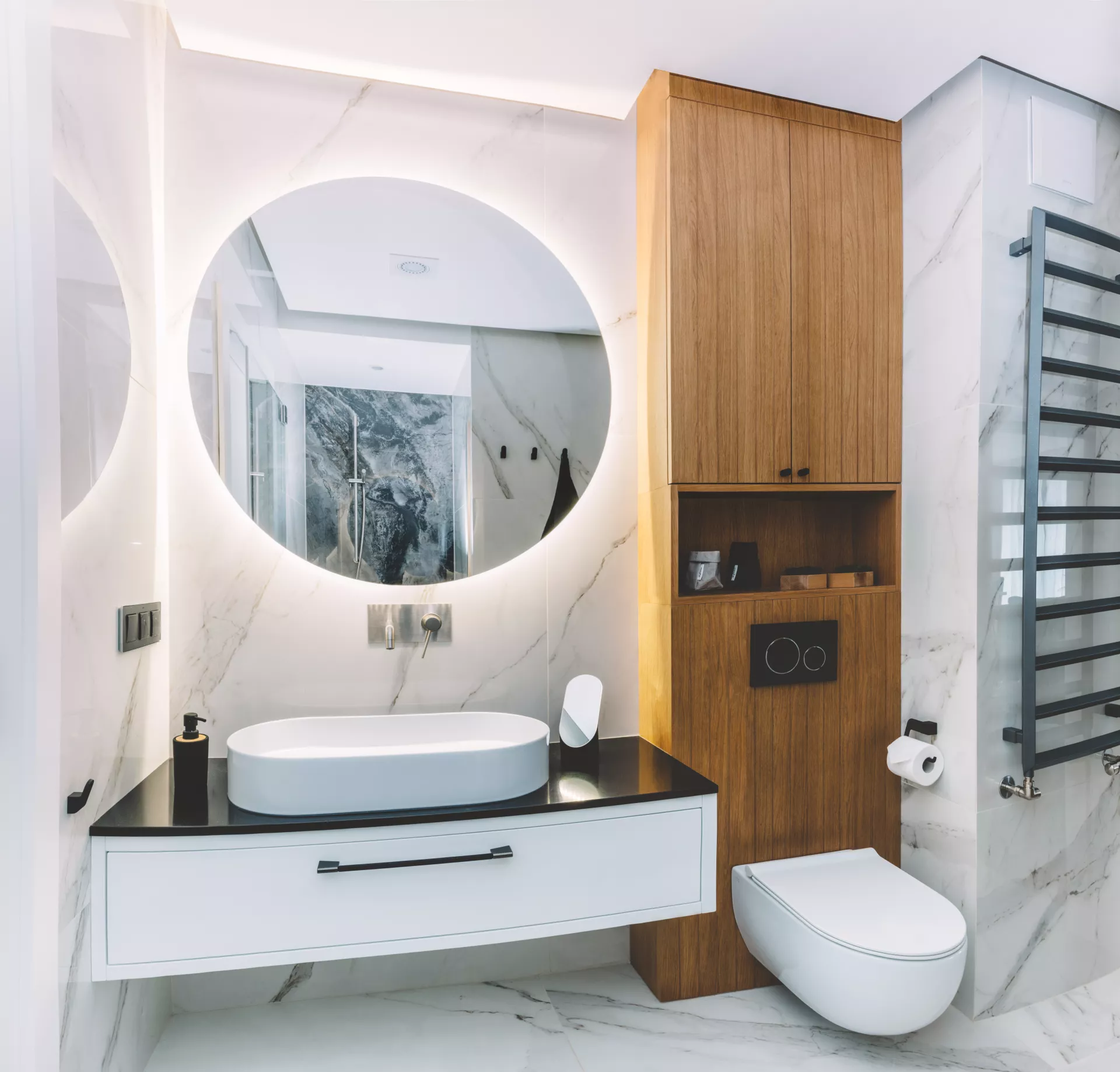 Utilize Local Resources and Community Assistance Programs
Finally, the local community and associated services can help save money. Look for local resources and Community Assistance Programs (CAPs) to further aid your bathroom remodeling project.
Common Mistakes To Avoid
Before winding up the guide, we'd like to share common bathroom remodeling mistakes to avoid while working on a budget. Keep these in mind to avoid unneeded headaches down the line:
Overspending on unnecessary features (such as designer lighting fixtures, freestanding tubs, etc.) — Avoid doing so to stay within budget.
Overlooking ventilation and waterproofing — These are essential to maintain humidity levels and get rid of odors.
Neglecting building codes and permit requirements — Such codes and requirements keep you safe from potential safety hazards.
Cutting corners on important jobs — This may result in compromised functionality of the bathroom.
Overspending on artwork — The bathroom has a lot of humidity, so artwork can easily get damaged. Choose budget-friendly pieces so they're easy to upgrade when needed.
Conclusion
And that's a wrap! The tips and tricks discussed in this blog post are sure to result in a thoughtful and budget-friendly bathroom remodel. Whether you use your new space for relaxing baths or detailed makeup sessions, you will enjoy an enhanced experience overall!
Find more information about Bathroom Remodeling in the
Bathroom section
of our
BLOG
.