How to create an Eco-Friendly kitchen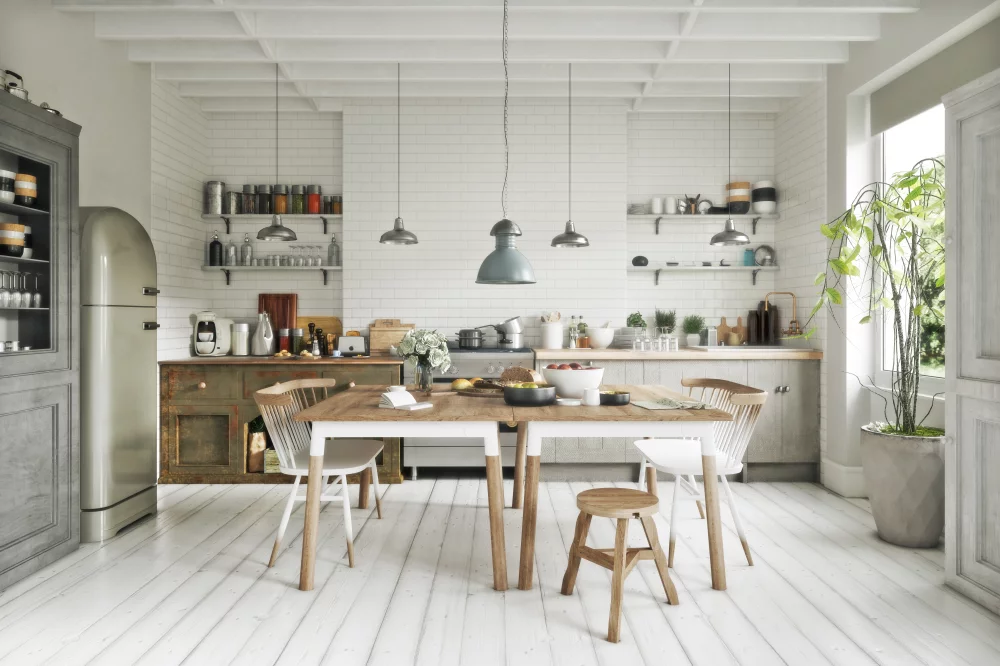 For over 50 years, humans have been aware of environmental changes that threaten the future of the next generations. In 1970 the first "Earth Day" gathered millions of people in protests and rallies across the USA. In 1972, this issue was widely discussed among representatives from around the world at the UN Conference on Human Environment. Much talking has been done, many activities have been conducted, and many measures have been taken, and yet, in 2023, over 50 years later, we are at the peak of environmental damage.
Still, there is a positive change in the human mind; sustainable products are becoming a trend worldwide, and people are trying to be environmentally cautious in their daily activities and habits.
This is why sustainable housing draws so much attention today. An integral part of the sustainable home is its Kitchen, and today we will discuss how to make your kitchen sustainable or Eco-friendly.
What Is An Eco-Friendly Kitchen?
There is no clear definition of a sustainable or eco-friendly kitchen. There is also no recipe for the perfect mix of necessary components to make your kitchen sustainable. However, a hypothetical level of sustainability can be achieved with different combinations of features that consume less energy and are made of environmentally friendly materials. For example, replacing regular light bulbs with LED would be the first step towards sustainability. At the same time, replacing all components with the most energy-efficient technologies available now and the most eco-friendly materials would bring your kitchen to the maximum level of sustainability. This level depends on your personal commitment to making our environment cleaner and better. In this article, we will discuss several ideas to make your kitchen more environmentally friendly.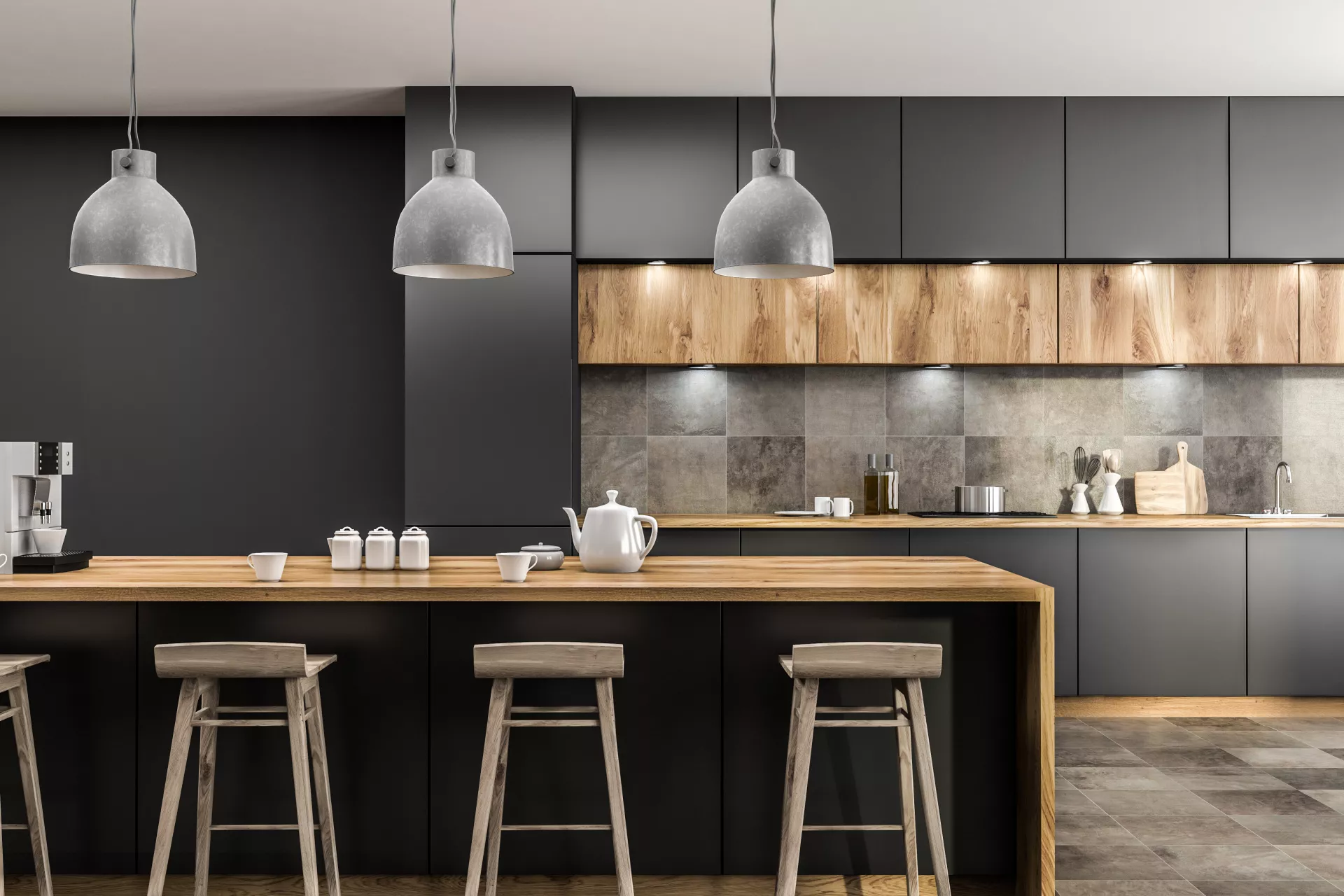 Why Should You Shift To An Eco-Friendly Kitchen?
While an eco-friendly kitchen's main benefit is contributing to a healthy lifestyle and reducing environmental degradation, there's more to this story than meets the eye. Let's find out why shifting to an eco-friendly kitchen can work in your favor in more ways than one.
It is good for your health.
Utilizing eco-friendly materials when constructing or refurnishing your kitchen can significantly improve the air quality of your indoor spaces. Common construction materials for kitchens, such as plywood and medium-density fireboards (MDF), include formaldehyde-based glues and adhesives.
While these can be compressive and provide wear resistance, they also release formaldehyde which can cause several health issues. Using eco-friendly materials prevents such emissions from spreading in your house and, thus, improve air quality.
It boosts your home's value.
A shift to an eco-friendly household is all the buzz today as more and more people are ready to incorporate this change into their lives. Hence, it only makes sense that most buyers today will be deeply interested in eco-friendly kitchens. From a selling point of view, this helps you increase the value of your home.
It saves costs.
In the long run, having a green kitchen can save you tons of bucks. There are many ways these kitchens contribute to cost savings, with one example being the use of LED lights or other energy-efficient appliances that significantly reduce your electricity bills. Furthermore, techniques such as composting or using cloth napkins can also help cut down your expenses.
It improves aesthetic appeal.
Another remarkable benefit of eco-friendly materials is that they add a unique aesthetic appeal to your spaces. For instance, using materials like bamboo for your flooring or salvaged wood for cabinet exteriors adds a natural and out-of-the-ordinary touch to your kitchen.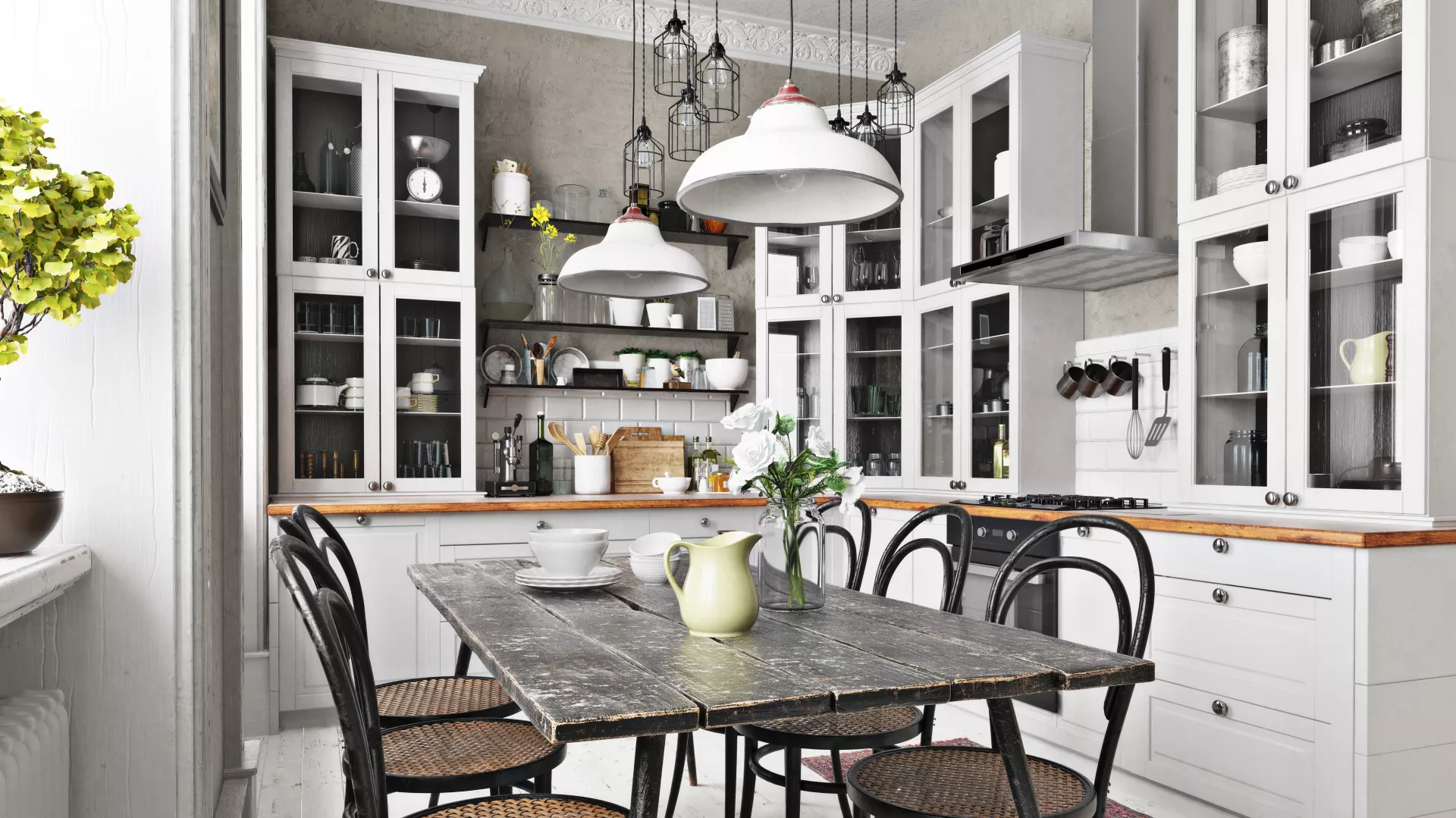 Components to make your kitchen more sustainable.
Let's start with materials that can improve your kitchen's "Eco-friendliness."
Natural stone countertops
There is a debate about whether natural stone countertops are sustainable due to their non-renewable nature and the amount of energy it takes to mine and fabricate them. Nevertheless, once installed, they will last a very long time, will not require much maintenance, and will not emit toxic components.
Butcher block countertops
The butcher block countertops are a growing trend and are constant heroes of various renovation shows and Pinterest kitchen-related publications. The surface made of straight-cut assembled wooden boards creates a natural, cozy atmosphere and always stays in style. As with any other material, the Butcher Block surface has pros and cons, and its longevity may depend on maintenance frequency and application area.
To ensure that the trees used to produce your wooden countertops will be replanted, look for the FSC label on the package. FSC stands for Forest Stewardship Council, an international non-profit organization promoting the responsible management of forests worldwide. This organization has strict rules, and they thoroughly watch that a new tree is planted for each tree cut.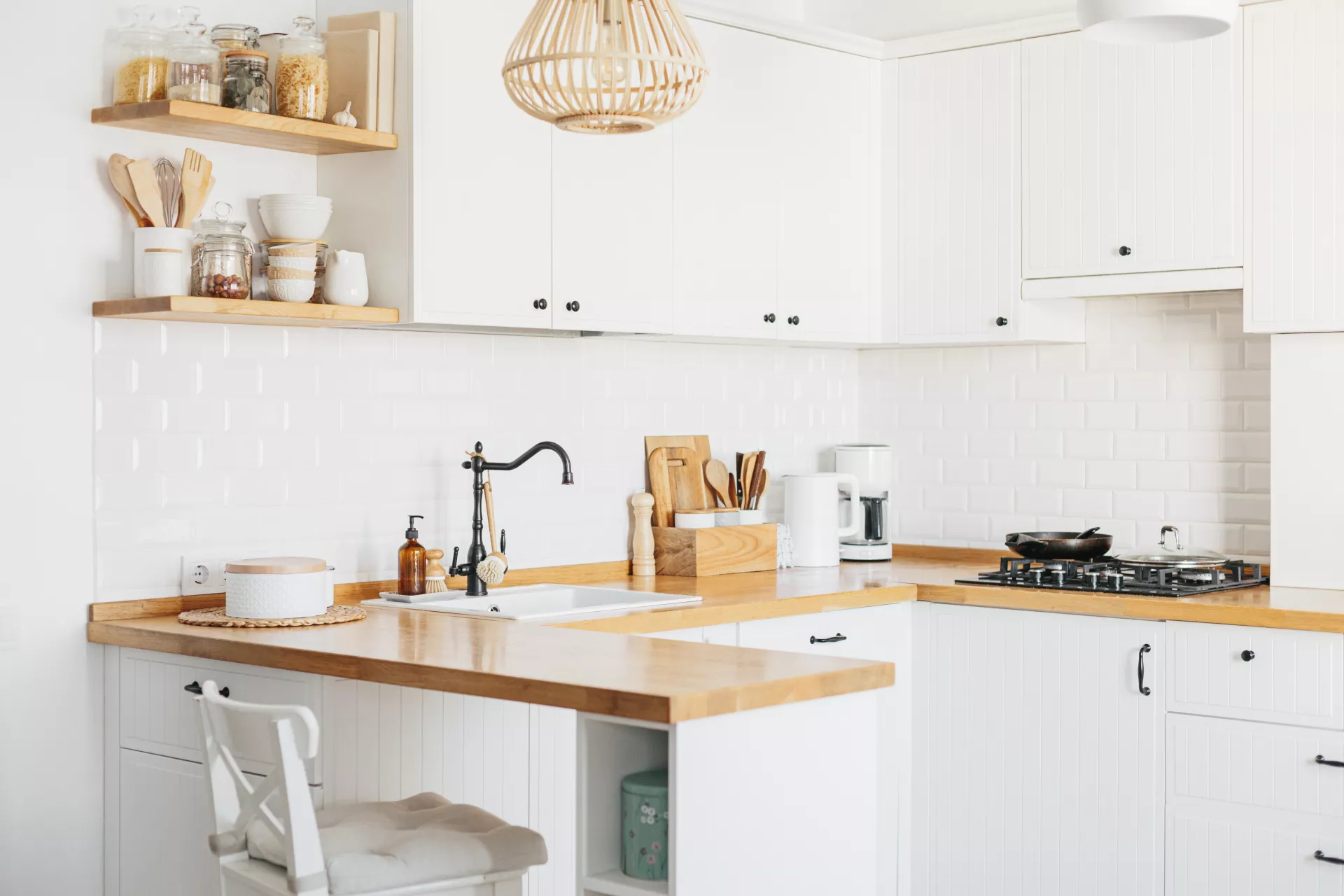 Natural wood flooring
Natural Wood flooring is known for its natural beauty and warmth. It may provide a sense of sophistication and style to any space in a home. The beauty of hardwood flooring can be enhanced by the variations in color and grain patterns that occur in different species of wood. To ensure that the trees used to produce your wooden floor will be replanted, look for the FSC label on the package.
Bamboo flooring
Bamboo is another popular and sustainable choice for eco-friendly kitchen flooring. Besides being durable, bamboos are also resistant to water, scratches, or stains, making it an excellent choice for kitchen use. They are cheaper than traditional hardwoods and can be obtained in various shades and finishes.
Also, there is no need to worry about the extinction of bamboo. As the world's fastest-growing grass, it will regenerate itself quite rapidly.
Recycled Glass
Recycled glass is made of discarded bottles or jars, and by installing them in your kitchen's design, you can reduce human waste and its environmental impact. Regardless of its name, recycled glass is a sturdy option for kitchens and is available in the markets in various colors and intriguing patterns. If you're considering adorning your kitchen with tiles, recycled glass tiles will not only make a unique but also an eco-friendly impression.
Salvaged Wood
Salvaged wood is an incredible option for your kitchen's flooring and cabinets. It's made up of materials retrieved from barns, buildings, or other property structures that would otherwise end up in landfills.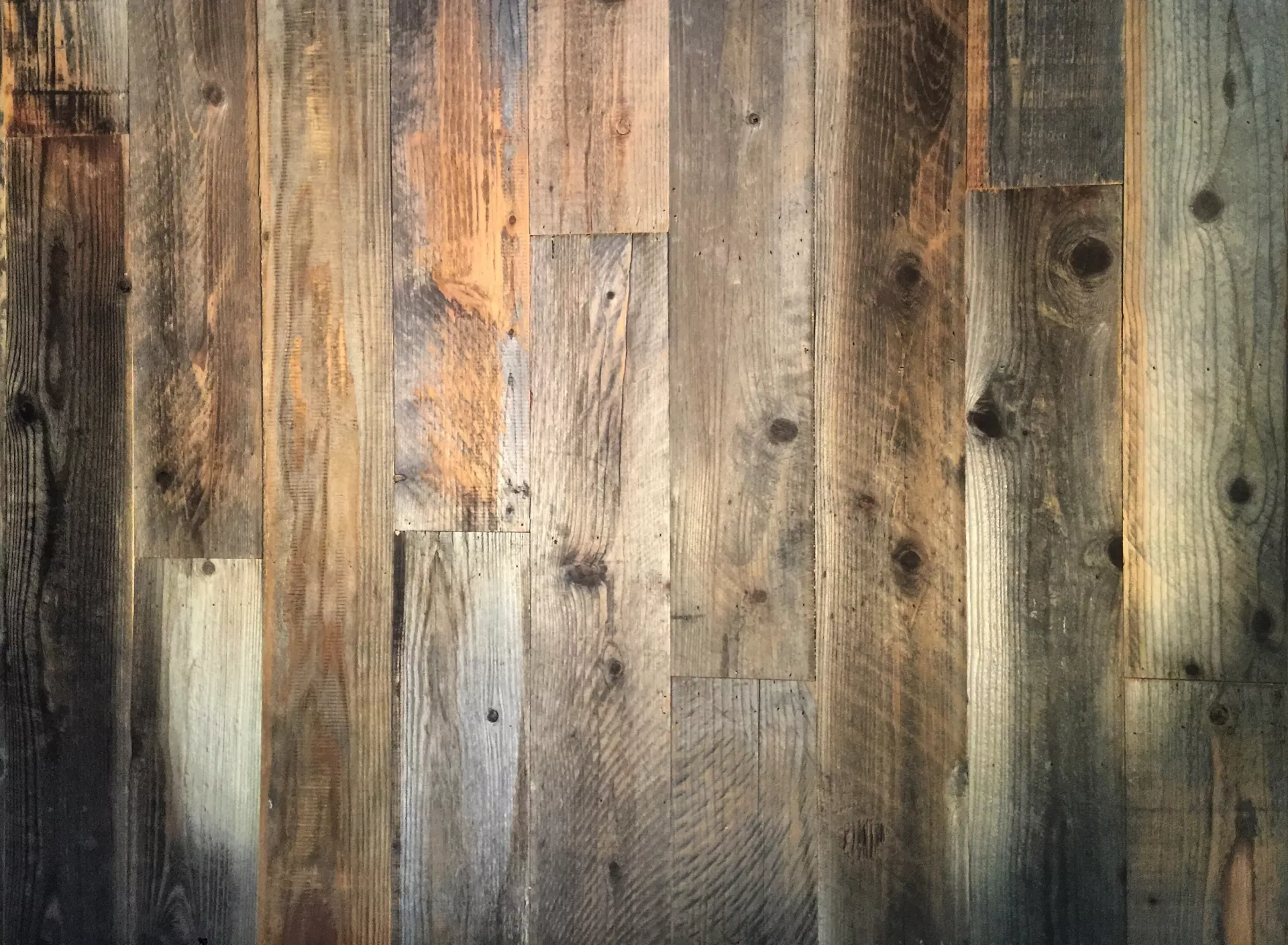 Thus, salvaged wood is an excellent recyclable option that gives an earthy appearance to your kitchen. It is also a cost-effective option that helps you provide a new look to your kitchen without emptying your bank.
Recycled Metal
Recycled metal can be an excellent choice for your kitchen sink, backsplashes, or countertops and is created through eco-friendly manufacturing practices. Additionally, recycled metal can give a sleek and modern touch to your interiors and are available in numerous finishes, such as matte or shiny, so that you can choose the style according to your preferences.
Energy Efficient Accessories
Materials alone can't make a fully functioning eco-friendly kitchen. Another feature of green kitchens includes accessories that help you conserve energy. This way, you can lessen your carbon footprint and save your energy bills. Here are a few energy-efficient accessories you can use:
LED Lights
Statistically speaking, LED lights consume 75% less energy than incandescent bulbs and have a lifespan of around 50,000 hours, guaranteeing immense durability.
They keep your kitchen cool with the help of their low heat output and can be found in the markets in a wide variety of shapes and sizes. LED lights provide widespread light, creating an inviting atmosphere without straining your eyes
Energy Efficient Appliances
Kitchen appliances account for the most energy consumption. Thus it's ideal to opt for energy-efficient appliances for a sustainable kitchen. Appliances with an ENERGY STAR rating are certified by the U.S. Environmental Protection Agency to meet energy-efficient standards. These can be refrigerators, microwaves, dishwashers, toasters, etc., which would help you save tons of energy around the house.
Induction Cooktops
Induction cooktops have been available on the market for many decades. Invented in the early 20th century by the American scientist William Stanley Jr. Stanley, they were considered an expensive option, affordable only to wealthy families for a very long time. Since then, manufacturing technologies have made a significant step ahead; production costs have decreased. Prices were significantly reduced, which led to the continuous growth of popularity and demand.
The induction technology uses electromagnetic energy to heat cookware directly instead of heating the cooktop's surface. It makes cooking at least 10% more energy efficient than conventional electric cooktops. Due to their energy efficiency, speed, and precision cooking capabilities, they can be considered sustainable.
Best Practices to make your kitchen sustainable
If you're remodeling your kitchen or building a new one from scratch, the following best practices will help you take a sustainable approach to the job.
Refacing Cabinetry
Refacing cabinetry enables you to enhance the existing appearance of your cabinets and provide the same results as getting customized cabinets. However, refacing utilizes less wood than its counterpart and helps you save money by doing the job for less than half the cost of custom cabinets.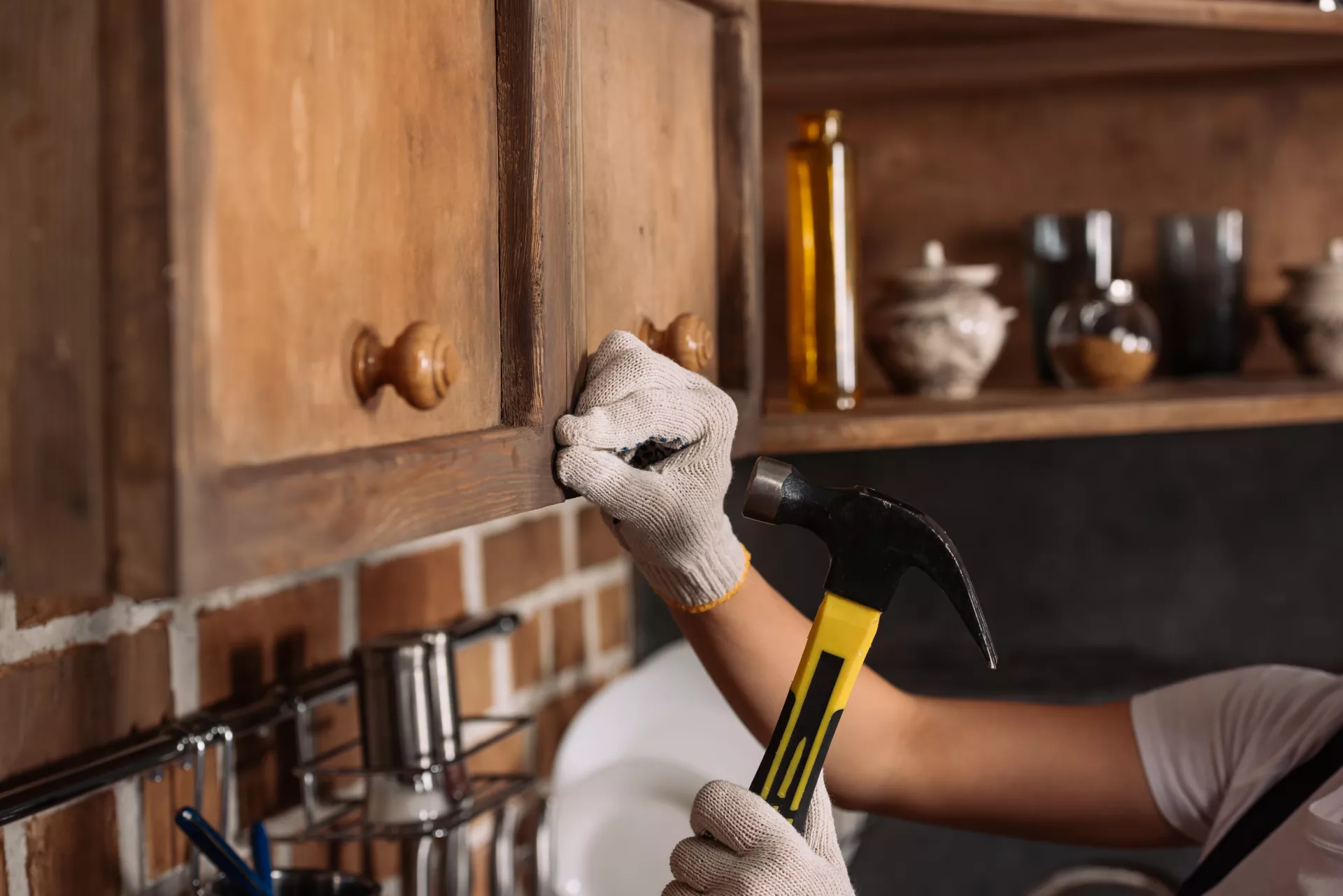 Little to No VOC Finishes
VOC (volatile organic compounds) finishes magnifying the appearance of your kitchen's cabinetry or other wooden surfaces. However, VOCs are known to cause various health problems, such as respiratory issues, dizziness, nausea, and headaches.
This issue becomes even more dangerous in the kitchen since that's where your food is prepared and your utensils are stored. They also cause air pollution and are significant contributors to climate change.
Plastic-Free Paint
Traditional paint contains microplastics that are washed into the sea every time a brush or another material with paint is washed. Eco paints offer a sustainable alternative to them and are made of all-natural elements that pose no threat to the environment.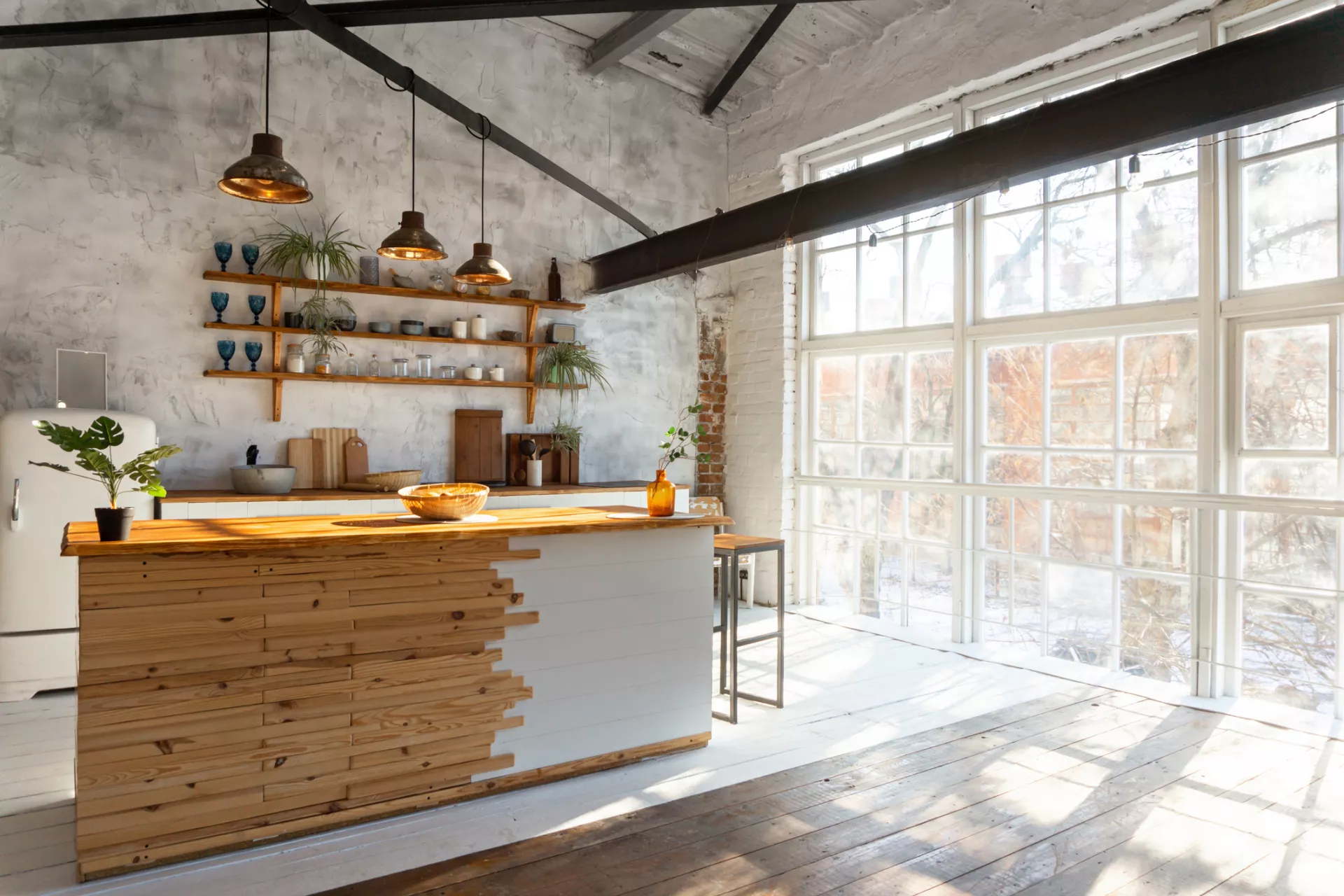 Design Ideas For Creating Eco-Friendly Kitchens
Using sustainable materials in a way that brings out their real potential is what makes a kitchen that is not only eco-friendly but also an aesthetic gift. Some of the latest designs you can use or get inspired from for your kitchen are mentioned below.
Reclaimed flooring
Using reclaimed flooring for your kitchen flooring can be a sustainable choice that creates a timeless piece. It is made up of flooring materials that are reclaimed from old buildings, factories, warehouses, barns, or other such structures. These materials would land in waste if not used otherwise and offer a unique character to your kitchen.
Natural Lighting
Making arrangements to allow natural lighting to enter your kitchen reduces reliance on artificial light, which lowers energy consumption. This saves both your finances and the environment.
Antiques and Vintage
Using antique or vintage furniture and other decorative items for your kitchen gives the space a classy appearance and reduces waste.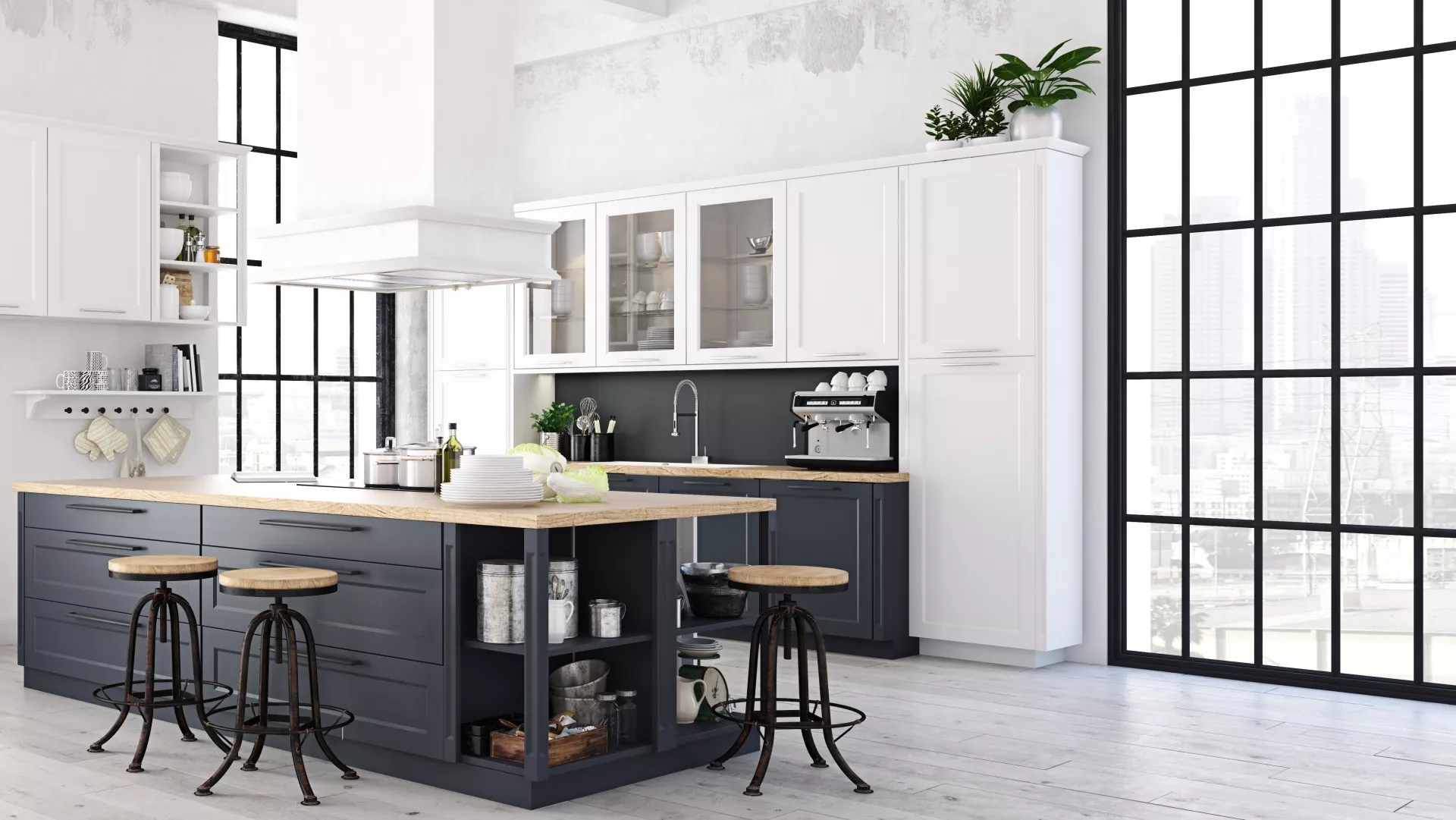 Final Words
While creating an eco-friendly kitchen has its environmental benefits, it also creates a healthier and sustainable living environment for your family and future generations.
Today as voices promoting sustainability can be heard from every part of the world and environmental consciousness is on the rise, creating an eco-friendly kitchen can be your first step save the planet.
Additional information on Kitchen Remodeling
Read our article: "Kitchen remodeling: the most popular questions answered" to get more insight into the kitchen remodeling process
Read our article: "Kitchen remodeling on the budget" If you have a budget-friendly kitchen remodeling in mind.
Read our article: "Smart, Sustainable, and Stylish: 2023 Trends in Kitchen Appliances" to learn the latest trends in Kitchen appliances.
Read our article: "Stenciled Tile Makeover Guide" to learn more about this simple and inexpensive way of renovation.