Kitchen remodeling on the budget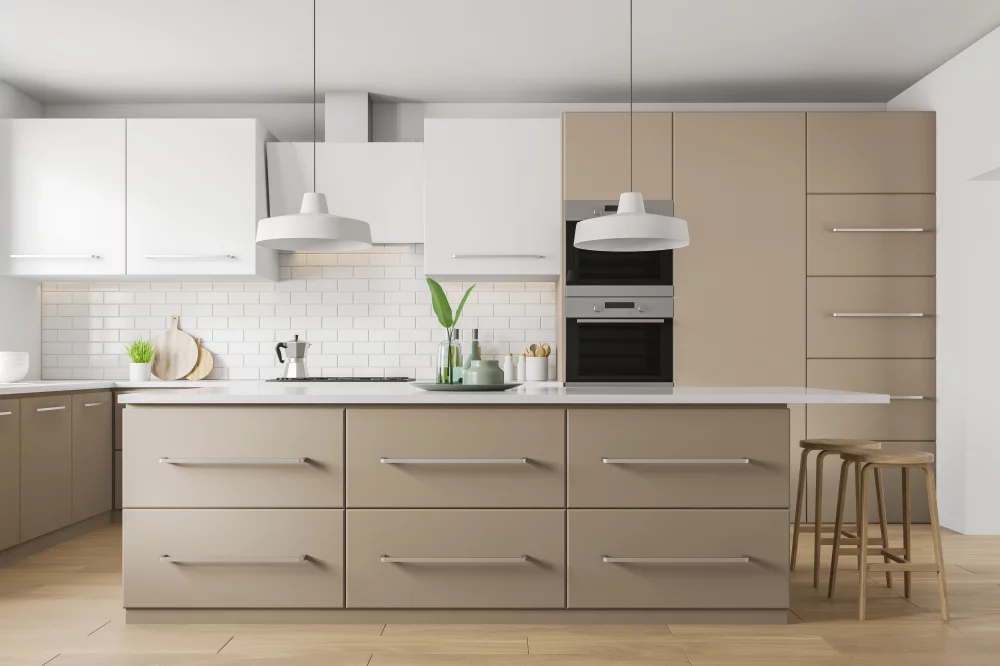 Do you feel like your kitchen needs a new look, but you're hesitant to break the bank for a major renovation? You are not alone. The average kitchen remodeling costs $22000 in 2023, while a remodeling of a large size kitchen can cost $40000 and more. No wonder there is a demand for creative ideas for budget-friendly kitchen remodeling. And if significant remodeling is missing from your investment list this year, there are still ways to give your kitchen a refreshing, new, and stylish look for thousands less.

We have gathered 8 of the best budget-friendly kitchen remodeling ideas to give your kitchen a new life. So, let's dive in and find out how to remodel your kitchen on a budget without sacrificing style and function.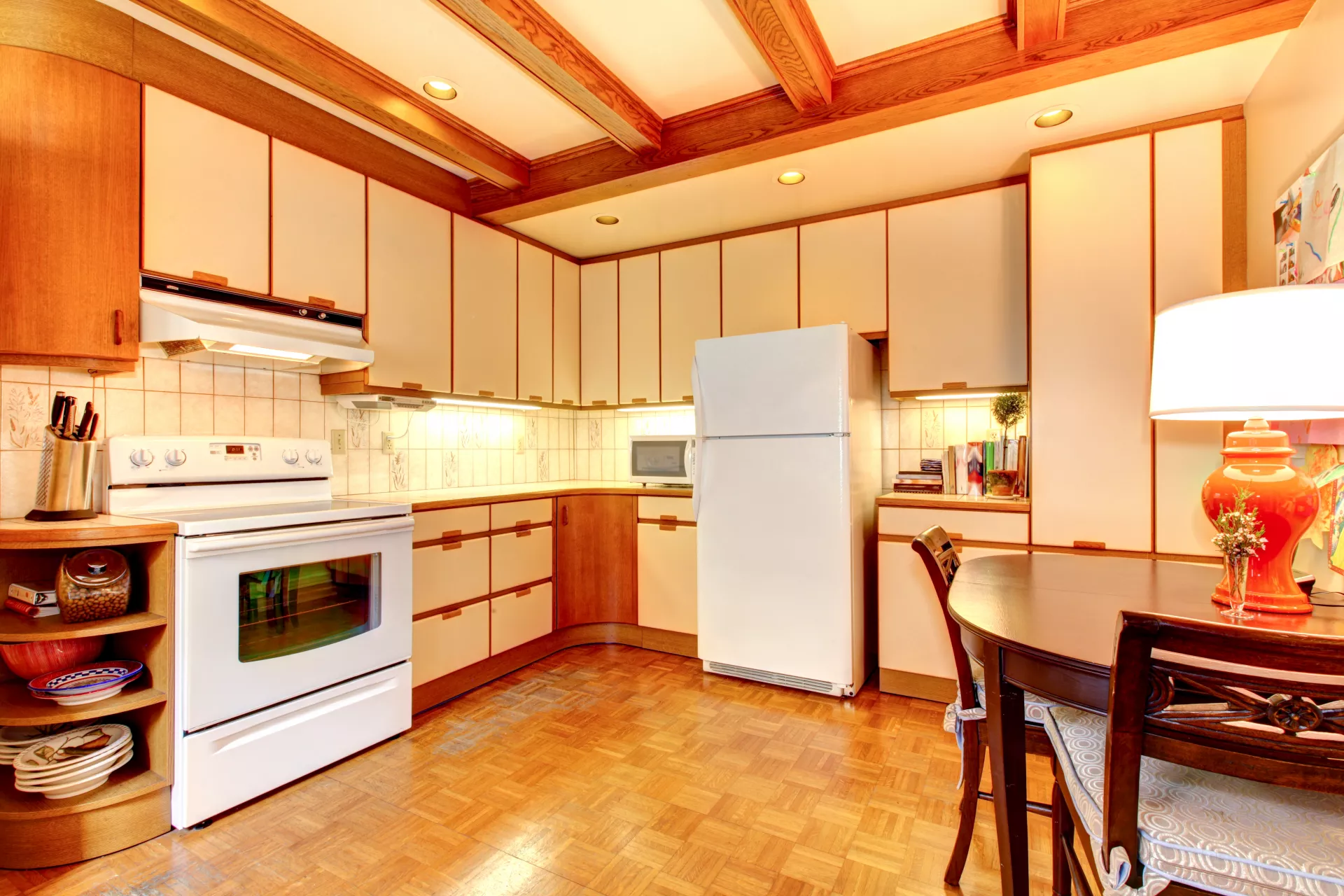 Revamp Your Kitchen Flooring
When remodeling a kitchen, flooring is often overlooked but can significantly impact the overall appearance and functionality of the space. While it may seem like a daunting and expensive task, there are affordable options:
Refinish an existing floor
if you already have a natural wood floor, it would be wise to refinish it instead of replacing it. Many companies specialize in this service and can perform a miracle with your old floors.
Install the new floor over the old one
If you have ugly, outdated tiles needing replacement, there is a way to solve the problem without removing them. Luxury Vinyl Flooring is an inexpensive option that can be installed over your existing surface. The LVP Flooring would be ideal for even surfaces, and LVT Flooring will be excellent for surfaces that are not even.

A DIY person can do both options with a moderate level of skills, which is another way to save costs.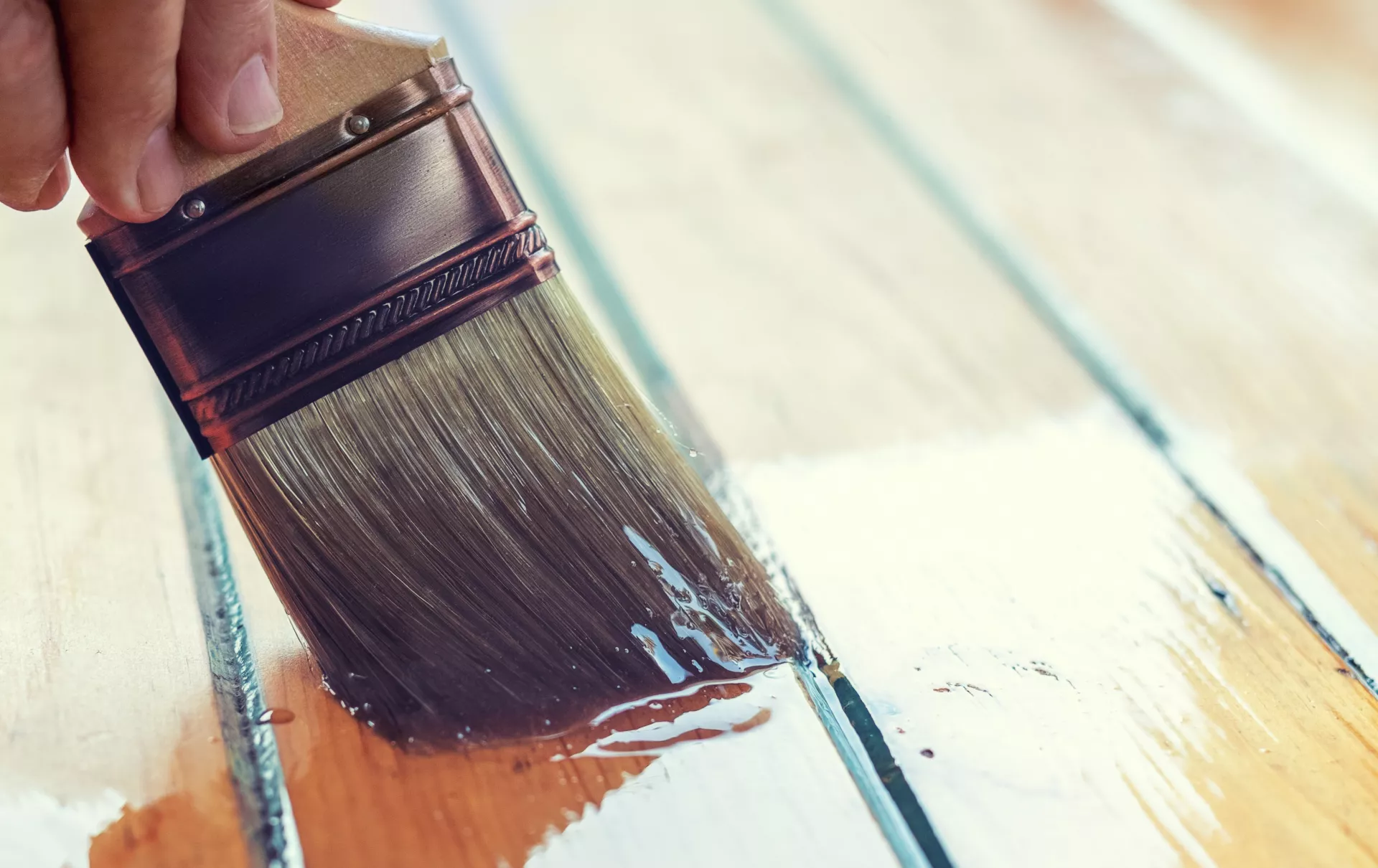 Refinish your kitchen cabinets

According to a 2021 report from the National Kitchen and Bath Association (NKBA), cabinets typically account for about 29% of the total cost of a kitchen remodel. However, there are a few options that can save you a lot:
Refinish your old cabinets
If you have natural wood cabinets, refinishing them is an alternative you should consider. There are many ways in which old wooden cabinets can be refinished. The outcome might be a pleasant surprise; they may look brand new when the job is done well.
Cabinet door replacement
If your kitchen cabinets are in good condition and solid shape, you can also opt for upgrading just the fronts. This option can make a significant difference in the appearance of your kitchen.
Ready To Assemble (RTA) Kitchen cabinets
If your cabinets are not structurally sound, it might be a good time to replace them. One of the ways to save on the cabinets is to look for ready-to-assemble kitchens, which can often be found in places like IKEA, HOME-DEPOT, LOWES, and many home centers around the country. This option can be several times less expensive than a fully customized kitchen. In most cases, these cabinets will have pre-drilled holes and assembly instructions, so if you have skills and patience, this option saves money on labor costs.
Update cabinet Hardware
updating your kitchen's hardware is a small and affordable way that can significantly impact the overall look of your cabinets.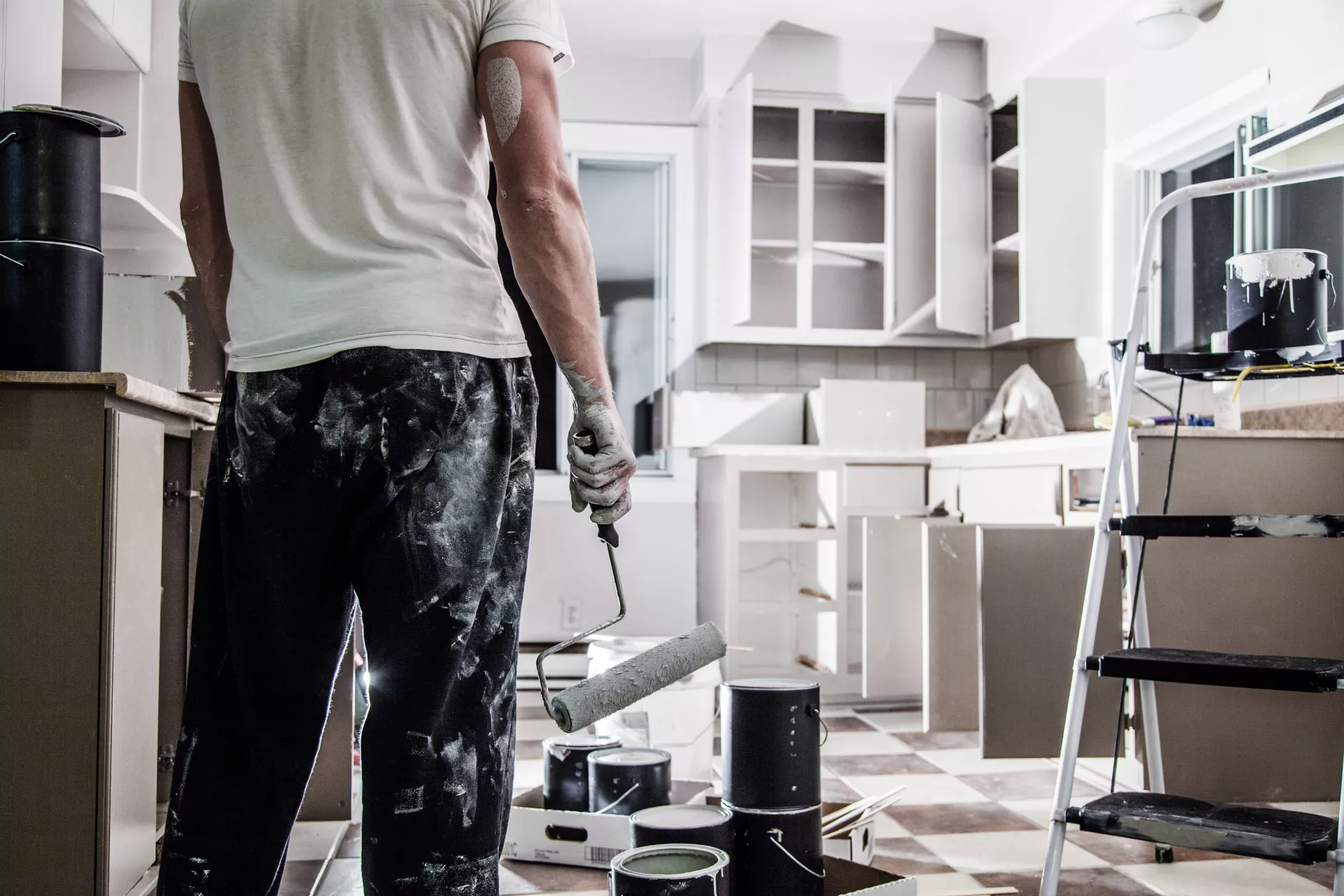 Update Your Kitchen With Open Shelving
Consider adding open shelving to give your kitchen a budget-friendly remodel. Not only will it add a touch of personality to your space, but it will also provide both form and function by opening up the room. The key to doing open shelving work is to keep it simple and uncluttered. Rather than displaying every dish and glass you own, choose your favorite everyday items to create an exciting and colorful display. Al Bruce, the founder of Olive & Barr, suggests stacking items to add depth and appeal. With open shelving, you'll brighten up your space and showcase your unique style. Why not give your kitchen a fresh look with this easy, affordable update?
Add A Breakfast Bar
A breakfast bar can be a game changer for any family kitchen. You can save more space than a traditional kitchen table and chairs, but it also serves as a versatile space for food preparation and presentation.
The bar can be deep enough to accommodate bar stools and provide ample space for your morning coffee and breakfast bowl. With a breakfast bar, you can transform your kitchen into a functional and stylish space that your family will love. The bar can be made by a DIY person out of materials from home improvement stores or purchased as a "Ready To Assemble" product online.
Remodel Your Kitchen with a Stenciled Tile Makeover
Remodeling your kitchen can be costly, especially if you plan to replace old tiles. If you want to update your tile within your budget, painting them might be the solution you need. Not only is it budget-friendly, but it's also a quick and easy process that won't take up too much of your time. With tile stencils readily available online, you only need some preparation work to prepare your tiles for painting. You can create intricate designs that will give your tiles a new look using stencils. And the best part is, you won't have to spend hours prying off old tiles. With a few simple steps, you'll have a brand-new, stylish tile surface in no time. So why spend a fortune on new tiles when you can easily give old ones a fresh, updated look with a coat of paint?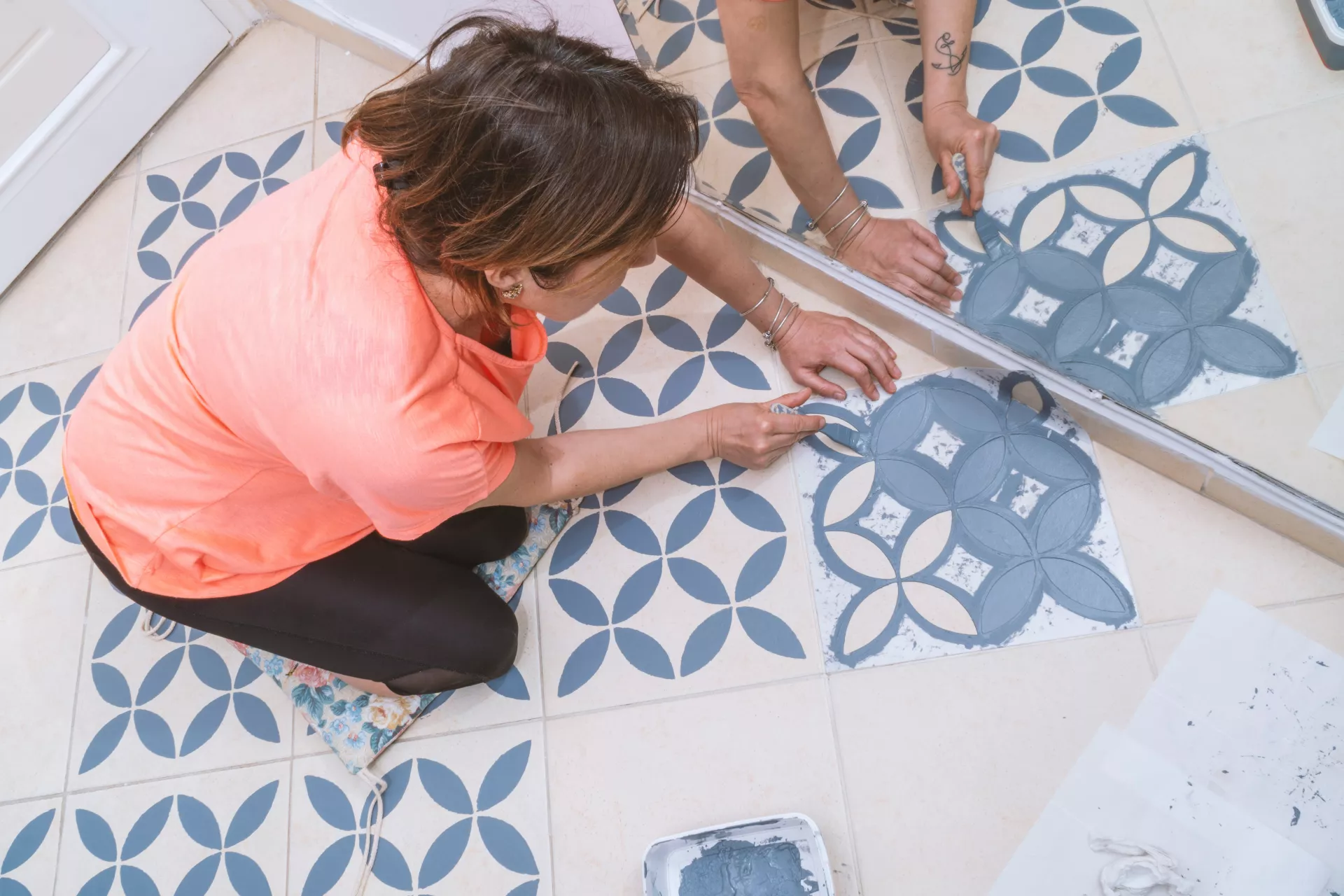 Update Your Countertops
If your overall kitchen appearance and shape are fine, replacing countertops alone can give your kitchen a feeling of a new kitchen. Depending on your chosen materials, this can be a relatively inexpensive endeavor and cost you a fortune.
If you are looking for a budget-friendly option, laminate countertops, and Butcher block countertops can be good options for your project.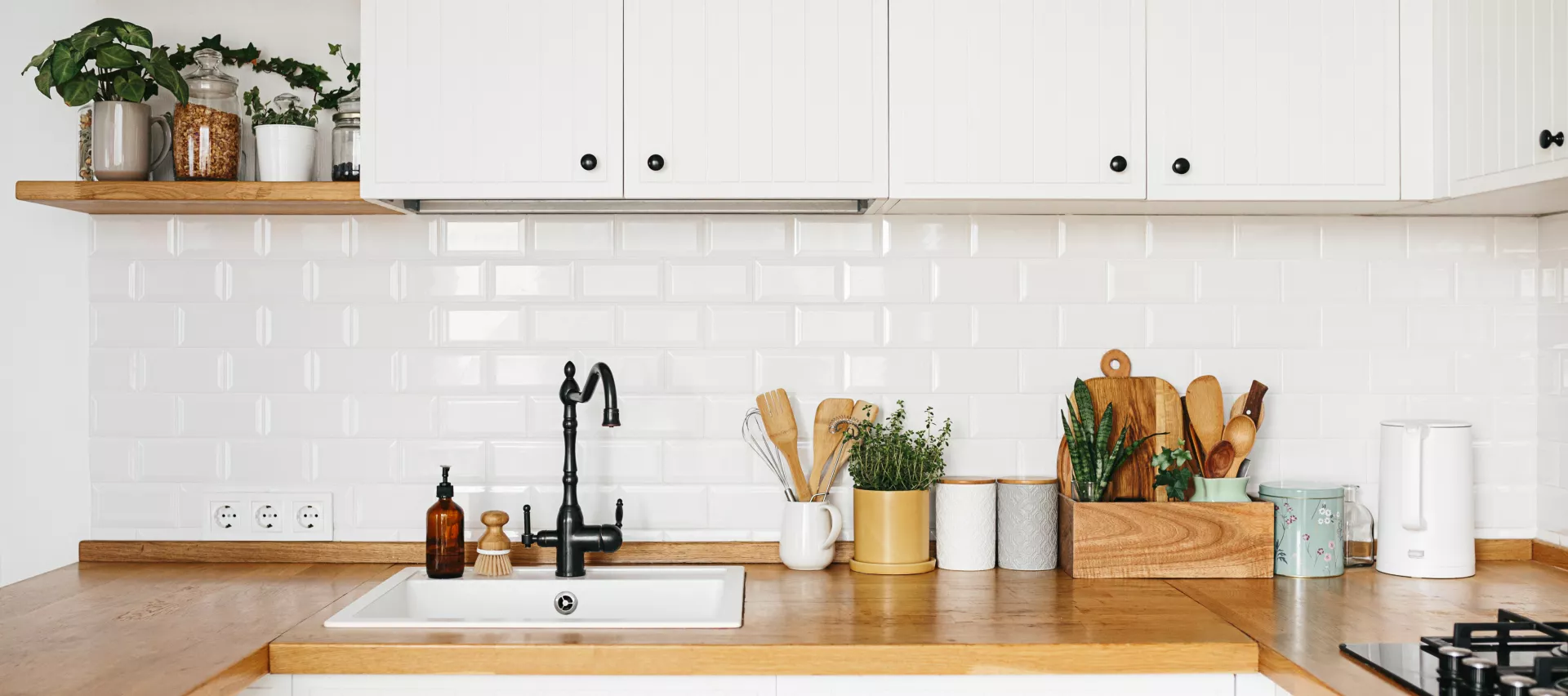 Update your lighting
New lighting can help highlight specific kitchen areas, such as the countertops or the backsplash, and create a more welcoming and inviting atmosphere. For example, installing pendant lights over an island or a breakfast bar can add a stylish and functional touch. At the same time, under-cabinet lighting can provide additional task lighting and highlight the beauty of your countertops and backsplash.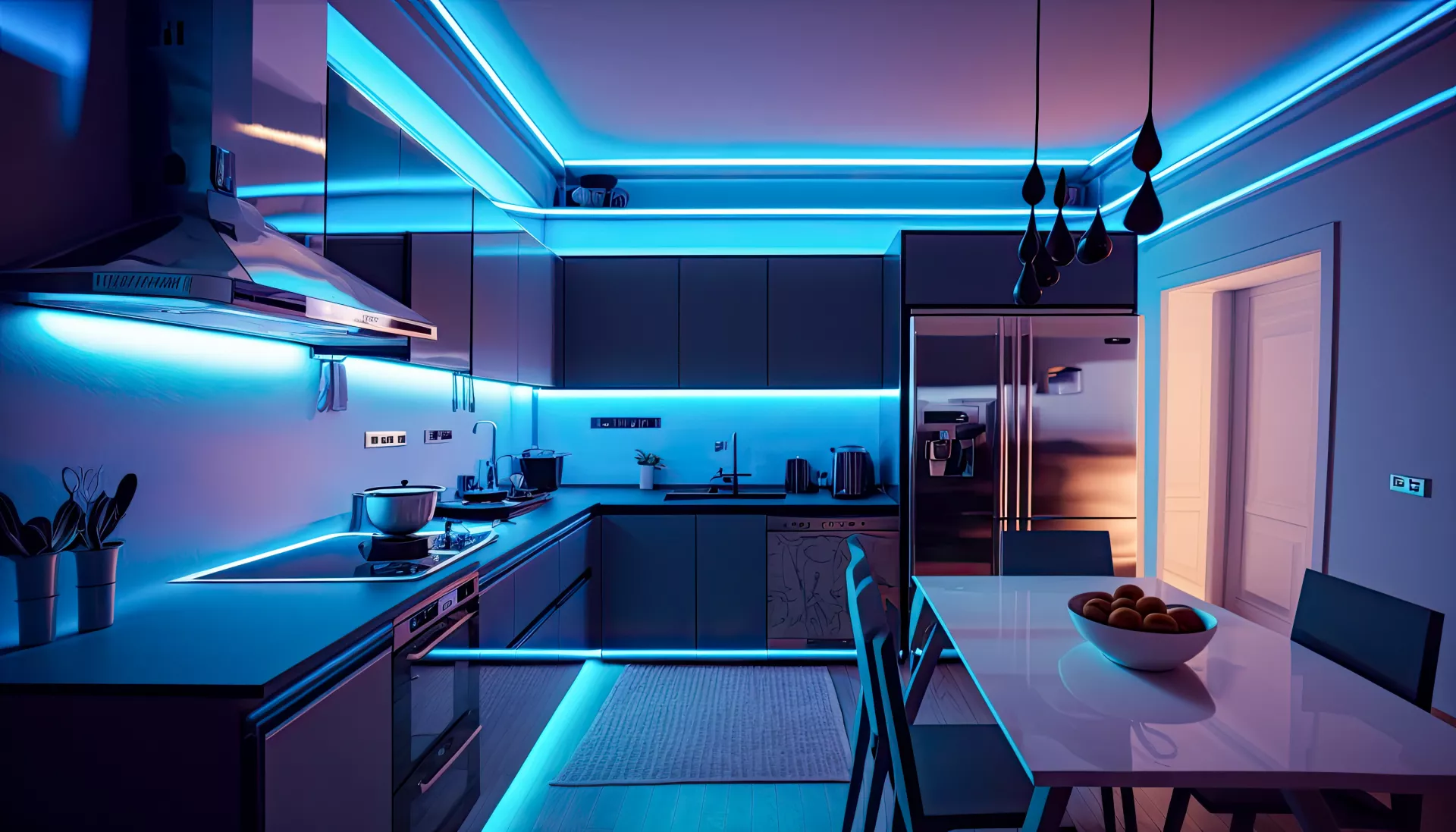 Keep your current kitchen layout.
If your current layout serves you well, try keeping it. A new layout, in most cases, will lead to structural changes, relocation of plumbing, and eclectic lines, which will cost you a hefty sum in the end.
Conclusion
These are just some steps that can show you how you can transform your kitchen into a space you love without breaking the bank.
Additional information on Kitchen Remodeling
Read our article: "Kitchen remodeling: the most popular questions answered" to get more insight into the kitchen remodeling process
Read our article: "How to create an Eco-Friendly kitchen" If you have an Eco-friendly kitchen in mind.
Read our article: "Smart, Sustainable, and Stylish: 2023 Trends in Kitchen Appliances" to learn the latest trends in Kitchen appliances.
Read our article: "Stenciled Tile Makeover Guide" to learn more about this simple and inexpensive way of renovation.